Tiny House Landscaping Tips + Ideas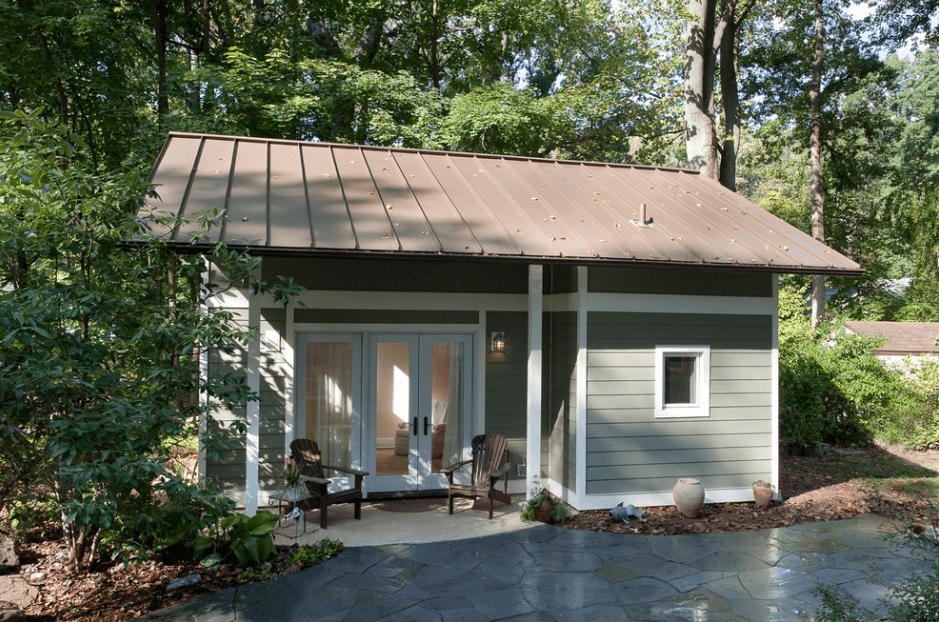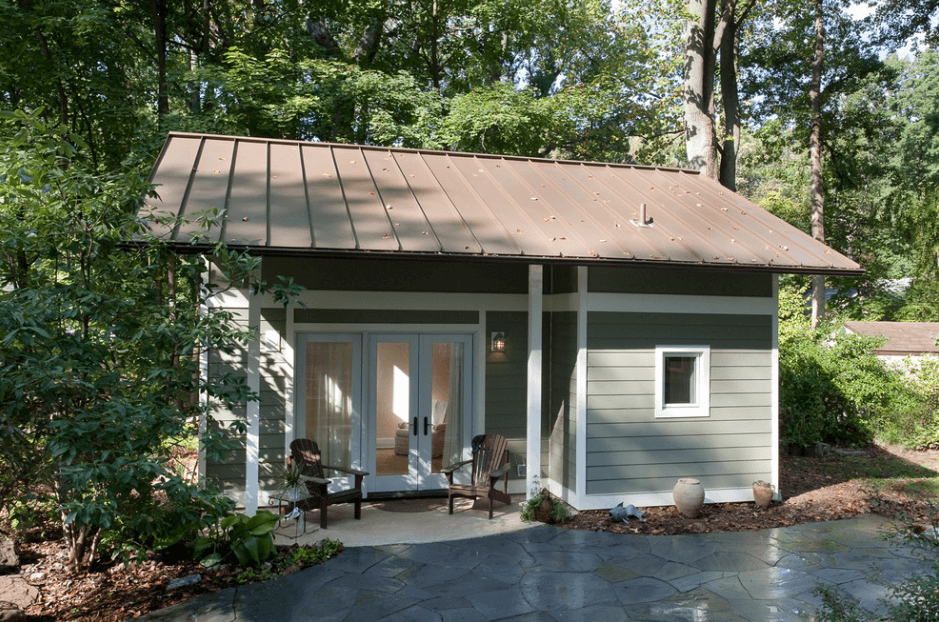 Tiny houses really are not a new thing, but the idea of living in a smaller, more sustainable space has gained such popularity in recent years that it has truly turned into a movement. There are many reasons people – especially millennials and retirees – are choosing tiny homes, but the most common reasons include:
Financial freedom
Living simply
Lower maintenance
Sustainable living
Eco-friendly living
Downsizing
Mobility
Tiny homes, also known as micro homes or micro houses, generally allow owners to avoid mortgage debt, have more money in savings, and focus more on collecting life experiences than collecting stuff. Most can spend less time and money maintaining their homes and many can spend less time working, since their household expenses are much lower than the expenses associated with living in a larger home.
This allows tiny house owners to spend more time traveling, spending time with family, enjoying the city in which they live or getting back to nature. Active lifestyles are common among those who choose tiny house living, and it is also common for small house dwellers to be interested in traveling or spending time outdoors. It may seem that a more conventional recreational vehicle (RV) would suit their needs; however, tiny house owners typically prefer the aesthetic of tiny homes over RVs and report that they feel more like a real home.

While any home under 500 square feet is generally considered a tiny house, most micro homes are much smaller and the average size is under 200 square feet. This is particularly true for tiny homes on wheels, which are often built on trailers that are about eight feet wide and 20 feet long. In comparison, the average size of new homes built in 2015 was 2,687 square feet (American Enterprise Institute), so it is easy to see how challenging it could be to move from a conventional home to a micro house.
Aside from those who live in their tiny homes full time – either on a foundation or traveling on wheels – other uses for these small structures include guest houses, home offices, vacation rentals, resort accommodations or vacation homes.
Some of these small dwellings are built on a foundation and some are built on trailers and can be towed from one location to another. It is very important to check with your local zoning board and land use department, as well as your homeowners association (if you live in an area that has one) before either constructing a tiny home or parking one on your property long term.
Most areas have a minimum home size requirement that is at least two or three times the size of typical tiny homes, which means that having a tiny dwelling on a foundation may not be an option. This is one reason why most tiny homes are built on trailers, which puts them in the category of RVs instead of stick-built homes. However, while this allows you to avoid some regulations, you may still run into problems if your municipality or homeowners association does not allow RVs to serve as long-term living quarters.
You may, however, be able to gain approval for building a house of this size as a guest house or get a permit for parking your house on wheels on your property as a guest house, caregiver's cottage or office.

Tiny House Landscaping Tips
If you plan on parking your tiny house in a permanent of semi-permanent location, the space surrounding your home becomes even more important than it would be for those who travel in their homes frequently to more fully enjoy the outdoors. After all, part of the point of living in a micro home is to make the world your living room and to spend more time outside. For urban dwellers, this may mean a small outdoor living space but easy access to local coffee shops, galleries and eateries. For those who choose to live in the suburbs or more rural settings, this may mean extending your living area outdoors as a way of greatly expanding the usable space offered by your home.
Having a tiny house does not automatically mean that you will have a small yard. While some homeowners choose to park their homes on a small lot, in the backyard of a friend or family member, in a mobile home park or in an RV park, there are also many others who build or park their tiny homes on large lots or acreage. This is particularly true for many of the people who choose to live in a tiny house in order to spend more time outdoors or to live closer to wilderness areas.
Here are seven tiny house landscaping ideas to help you make the most out of living small:
1. Window Boxes: If you are working with a small exterior space, window boxes are a great way to add charm to your home's façade while making room for growing flowers, herbs or vegetables. This allows you to add color and life to your outdoor living area in a small space.
For those who travel with their homes, living in a tiny house may mean not being able to have a vegetable garden. In this case, removable window boxes allow you to grow some of your own food that can travel with you wherever you roam.

2. Garden Towers and Portable Gardens: Garden towers can be left permanently outside to grow flowers or food plants vertically, which can save space whether you are in a permanent location or on the go. For those who relocate frequently, they can be brought inside on moving day, and then set outside again once you reach your destination.
3. Fire Pit: Fire features provide the perfect place for friends to gather and are a great addition to an outdoor entertaining area. Tiny homes that are permanently placed allow for outdoor living areas with a patio fireplace or fire pit made from paving stones. This, of course, offers a higher-end look and a more upscale entertaining space, but portable fire pits or chimeneas are also available for those who plan on traveling with their home hooked to the back of their truck.
If you do plan on traveling to open land, campgrounds or RV parks, a fire pit is generally considered a safer option than a campfire and is still perfect for gathering around to gossip, roast marshmallows or tell ghost stories. Just make sure that the places you plan to park allow you to bring a portable fire pit with you. If not, it will not be worth the extra space it will take up inside your home while it is stored.
4. Deck or Patio: Some mobile tiny houses have decks attached to them that either slide out from under the trailer or come down from the side of the trailer once you are parked. Another mobile option is decking squares that can be laid out when you arrive at your destination and taken apart to store on travel days.
Permanently placed tiny houses have more options when it comes to decks and patios, which allows homeowners to create outdoor areas that greatly expand their living space. For example, living in a tiny house need not feel small at all when you have an outdoor living room, dining room or kitchen. Part of the draw of living in a micro home is spending more time outdoors, and a large patio or deck area makes this more possible and much more comfortable.

For those with a permanently placed tiny home, a paving stone patio is a particularly attractive, durable option that provides a slip-resistant foundation for outdoor living and entertaining. It is also possible to cover your paver patio or deck when your home is on a foundation or permanently parked, which greatly expands your options and allows you to more fully enjoy your outdoor living areas regardless of the weather.
Having a large patio also allows you to have a full-size patio table where you can entertain friends, enjoy your morning coffee or end the day with a glass of wine while surfing the Web on your laptop. This means that you can have a smaller table, a folding table or no table taking up space inside your home.
Another nice feature of paving stones is that the wide variety of colors and styles makes it possible to find the perfect pavers to complement anything from a rustic cabin to a Mid-Century Modern retreat.
5. Outdoor Kitchen: An outdoor kitchen is possible for both mobile and permanently placed tiny homes. For homes on wheels, this will more likely look like a small cabinet or cubby on the side of the home that has a small grill and, if there is room, a tiny sink and refrigerator. For homes on foundations or those built on wheels but parked long term, a built-in grill or full outdoor kitchen is an option.
When you are living in a tiny home, an outdoor kitchen can provide you with a nice escape from the confines of a mini kitchen with little counter space or just two burners. It also allows you to cook outdoors during the summer when an entire tiny home is likely to heat up rather quickly if you cook indoors.
It may also be handy to have a second refrigerator for drinks or party food that might not fit in the refrigerator in your indoor kitchen.

6. Driveway or Parking Space: If your home is on a foundation, you will likely want a driveway leading to it. If it is on wheels in a permanent or semi-permanent spot, a solid, attractive, paving stone driveway provides a durable surface when it comes time to pull your home out of its parking spot or put it back after traveling. A paver driveway provides a skid-resistant, slip-resistant surface on which to drive without worrying about getting stuck or sliding in a gravel or dirt driveway after rain.
You can also install a paving stone parking space for your home on wheels, which can provide an even, level surface for your tiny home. From this parking space, you can expand your paving stones to create a patio, walkways or driveway as well.
7. Artificial Grass: One of the main reasons for moving into a tiny home is to spend less time maintaining your home and more time enjoying life. Your landscaping should reflect this as well, particularly if you will not be in place permanently. For example, if you have a home base where you spend at least half of your time, you may want outdoor living areas that feel like a conventional yard with conventional landscaping features. However, you do not want to have to worry about your landscaping dying when you are away, and you certainly do not want to spend much time maintaining it when you are home.
Choosing a low-maintenance landscaping option like artificial grass allows you to enjoy the luxury of a lush, always-green lawn without the maintenance tasks and ongoing expenses that come with having natural grass. This is also a way to always have a beautiful lawn waiting to welcome you home without paying for water or a gardener to care for it while you are away.

Further Reading
The American Tiny House Association has great information about state regulations and construction guidelines, as well as tiny house news.
Tumbleweed Tiny House Company is a pioneer of the Tiny House Movement and has lots of information for DIY projects, ready-made tiny homes, and workshops.
Here are a few previous posts you may find helpful: