Outdoor & Landscape Lighting Services
Enjoying your outdoor living space doesn't have to be restricted to daylight hours. Professional landscape lighting ensures that your patio can be enjoyed safely both in the early morning and after the sun goes down. Install-It-Direct specializes in the design and installation of outdoor lighting systems that highlight landscaping features, illuminate pathways, increase home security, and allow you to enjoy your outdoor living areas with your morning cup of coffee or as you wind down at night.
Residential Landscape Lighting in San Diego
Install-It-Direct provides professional landscape lighting services in San Diego. Landscape lighting makes a beautiful and functional addition to any home. You can boost your curb appeal by highlighting architectural elements of your home, avoid accidental injuries with more visible walkways, and even increase your home security by eliminating dark areas around home entry points.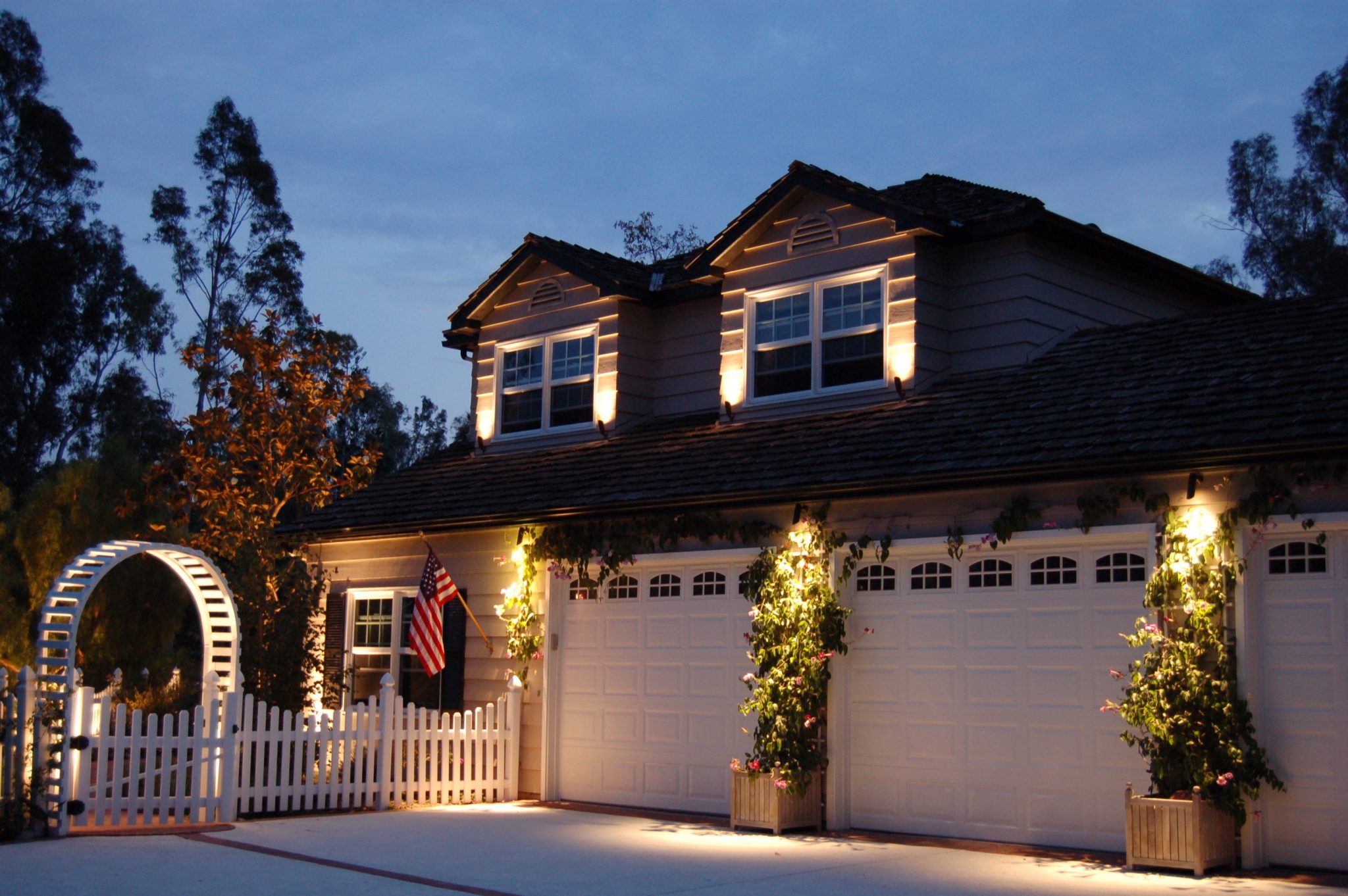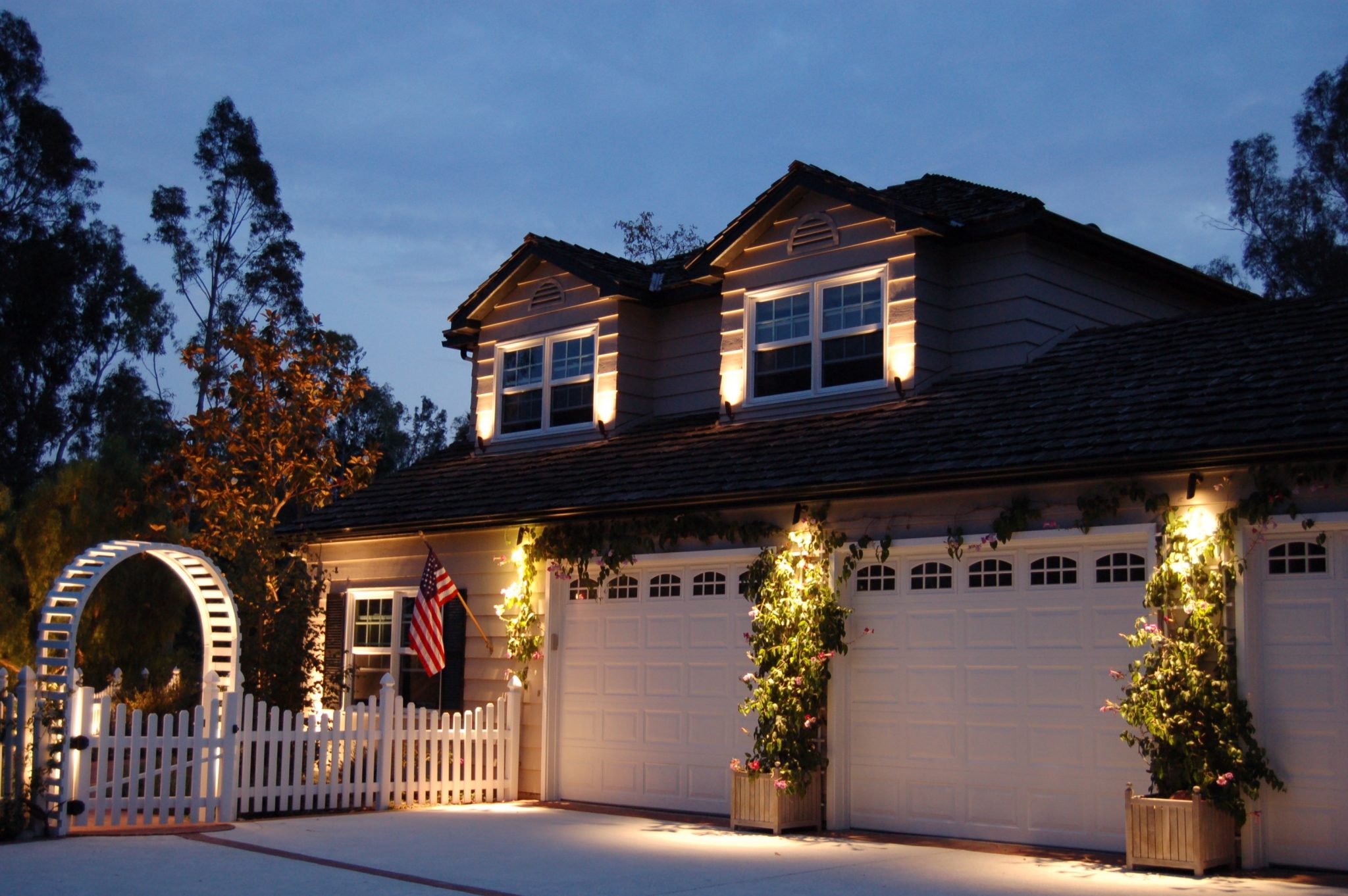 Premium Energy-Efficient Outdoor Lighting
We offer energy-efficient outdoor lighting fixtures in a variety of shapes and finishes. Our long-life LEDs will illuminate for years without needing to be replaced, and only use a small amount of energy.
Our outdoor lighting services include but are not limited to:
Up lights for trees, columns, and architectural structures
Hanging and down lights for outdoor kitchens, trees, gazebos, pergolas and more
Area lights for walkways and gardens
Well lights for shrubs, trees, and other landscape elements
Hardscape lights for patios, steps, porches and more
Water lights for underwater lighting of pools, fountains, and rock structures
Putting green lights to illuminate the hole and flag
View Outdoor Lighting Examples
Path Lighting
As the most common landscape light, path lights are perfect when spread out along walkways. They can also be used to outline driveways, ponds, and other features in your outdoor living space.
Area Lighting
Illuminate any area in your outdoor living space with area lighting. Area lighting is perfect for showcasing any part of your backyard.
Up Lighting
Focus on the gorgeous trees, shrubs, and walls of your backyard from down below with up lighting. Up lighting will present a beautiful view of your outdoor living area not visible during the day.
Down Lighting
To imitate natural light and focus on outdoor elements such as trees, then down lighting can help. Placed above elements, down lighting can make nighttime gardening and entertaining more pleasurable.
Step Lighting
Climbing a flight of steps at night can be a hazard for anyone. Make sure your steps are safe with the help of step lighting.
Wall Lighting
Light up your garden or your front door with wall lighting. Wall lighting, typically in the form of sconces, will boost the appearance of your home to appear more welcoming.
Water Lighting
If you have any water features in your outdoor living space, then use water lighting to accentuate that. The reflection of the lighting off your water feature will improve the overall look of your backyard.
Looking for an entire front or backyard overhaul? We offer full-service landscape design in San Diego. From paver installation to water features and custom fire pits, our experienced landscape designers can do it all.
Try Before You Buy
Interested in seeing how landscape lighting could improve your outdoor space? Our professionals will install outdoor lighting on Friday and let you enjoy them through the weekend. If you love them, we'll leave them! If not, our crew will uninstall them free of charge. Simply call or fill out our online form to schedule a free weekend demonstration of our landscape lighting services!
Schedule Outdoor Lighting Demo
Outdoor Lighting Projects in San Diego
Wondering how outdoor lighting could improve your home? View examples of local landscape lighting installations for inspiration.