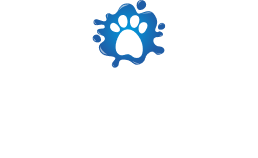 Eliminates Urine Odors From The Source
Environmentally-Friendly + Non-Toxic
10X Professional Strength Formula

1 Gallon Concentrate = 10 Gallons of Product

Made in the USA
100% Satisfaction Guarantee or Your Money Back
Order now

Urine Zero: The Best Pet Urine Odor Remover on the Market
There's finally an answer to the question — how to get rid of urine smells once and for all? Urine Zero removes the foul urine smell from the source, leaving ZERO ODOR detection. The formula was developed by microbiologists and is trusted by pet parents everywhere.
Why Urine Zero?
Because it works! Urine Zero is a 10X professional strength formula developed by microbiologists to specifically target and remove urine odor safely and permanently. The advanced formula gets rid of the foul odor from its source, leaving zero trace of the awful urine smell so you can get back to enjoying your indoor/outdoor space again.
There are over 3 trillion microbes (the 100% safe kind) that specifically feed on the odor-causing ammonia smell and these safe microbes will continue to consume/digest the odor-causing smell until their food source is completely gone, therefore leaving zero detection of the awful odor.
Where can I use Urine Zero?
Urine Zero can be used to remove urine smells from just about every place your pet does their business.
Here are just a few:
Artificial Grass
Hardscape (i.e. Pavers)
Carpets
Rugs
Upholstery
And much more!
You can even use it to eliminate odors from feces, vomit, garbage bins, baby diaper bins, smelly laundry, and more.
Is Urine Zero safe?
Yes, Urine Zero is an all-natural microbial blend, non-toxic odor solution that is safe for your entire family (kids, pets, everyone). There is nothing to worry about.
Why is it so expensive compared to other products?
Great question! Let us explain. Urine Zero is a 10X professional strength formula in concentrate form. Meaning, 1 gallon of Urine Zero concentrate is actually equivalent to 10 gallons of product.
We could ship you a diluted formula that already has the water added like the vast majority of products you currently see on Amazon, but that would mean you would be paying a lot of money to ship water. Since shipping is based on weight/size and water is rather heavy that makes shipping water to you expensive. We thought it would make more sense to ship you the actual product as opposed to water.
When you do the math, Urine Zero is extremely competitive in regards to pricing. In fact, we are considerably less than the competition.
A gallon of Urine Zero concentrate = $99.99 (equivalent to 10 gallons of product)
$99.00 / 10 gallons = $9.99/gallon
The competition starts at $25 per gallon and goes up from there. That makes the competition's price over 2.5 times more expensive.
We know it's a good deal and we hope you think so too.
How do I apply Urine Zero?
Directions for general use:
Remove/Cleanup as much of the affected area as possible before applying Urine Zero.
Mix Urine Zero well before use.
Pretest on a small hidden area for colorfastness. If any color appears on the cloth then discontinue use.
Since Urine Zero is a 10X concentrate, you will need to dilute the formula prior to use. Dilute 1 part Urine Zero to 9 parts water.
Generously spray the entire problem area by saturating it completely. It is essential that Urine Zero comes in contact with all affected areas for it to work its magic.
For inside use (carpet, rugs, upholstery):
Make sure to saturate the backing and padding with Urine Zero.
Allow for the product to remain on the problem area for at least 15 minutes up to 24 hours.
Blot or vacuum with a wet-vac to remove the residual liquid.
Allow the area to dry naturally/completely before use.
For outside use (artificial grass, hardscape):
Apply the product early in the morning or evening to minimize evaporation from the sun.
Use enough product to thoroughly penetrate the surface down to the foundation, coming in contact with all affected areas (i.e. the class II road base and/or DG for artificial grass/pavers).
Allow Urine Zero to work its magic until the odor is gone.
For older + stubborn odors: Multiple applications may be required.
Are there Care & Caution instructions?
Yes. For external use only. Keep out of the reach of children and pets. If ingested, drink plenty of water and consult a physician. Avoid contact with your eyes. If the product comes in contact with your eyes, flush immediately with water and consult a physician. Avoid breathing in the mist while spraying. Avoid prolonged contact with your skin. If an allergic reaction occurs discontinue use. Seek medical attention if problems persist.
Always pretest the product on a small inconspicuous area before use. The product may discolor or damage silk, leather, or natural wood surfaces.
What is the shelf life?
2 years. Keep in a dry/cool location and out of direct sunlight. Keep the container closed tightly when not used.
Does it have a scent?
Yes, it does. Most people like it and describe it as a natural fresh scent.
I have used some products that were inconsistent where it was hit or miss as to whether it would work. How stable/consistent is Urine Zero?
That is a great question and something that really separates us. We pride ourselves on the highest quality standards to ensure each order has a consistent microbial concentration from batch to batch. Being able to ensure consistency is extremely important to us because we want to make sure you have the very best results each time you use it and the only way to guarantee that is to ensure that each batch has the same microbial count.
Are there any guarantees with Urine Zero?
Yes, there sure are! Urine Zero = Zero Urine Odor or Your Money Back. How's that for a guarantee? If you follow the application instructions and do not believe Urine Zero removed your odor problem and would like your money back, just send us a quick email ([email protected]), and we will provide a full refund. No questions asked. Done deal!
If you want your odor problem permanently gone, give Urine Zero a try! Besides, you have nothing to lose with a money-back guarantee.
Related Reading: