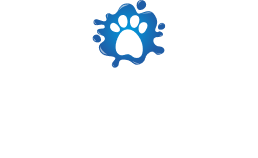 Eliminates Urine Odors From The Source
Environmentally-Friendly + Non-Toxic
10X Professional Strength Formula

1 Gallon Concentrate = 10 Gallons of Product

Made in the USA
100% Satisfaction Guarantee or Your Money Back
Order now

Urine Zero: The Best Pet Urine Odor Remover on the Market
There's finally an answer to the question — how to get rid of urine smells once and for all? Urine Zero removes the foul urine smell from the source, leaving ZERO ODOR detection. The formula was developed by microbiologists and is trusted by pet parents everywhere.
Why Urine Zero?
Because it works! Urine Zero is a 10X professional strength formula developed by microbiologists to specifically target and remove urine odor safely and permanently. The advanced formula gets rid of the foul odor from its source, leaving zero trace of the awful urine smell so you can get back to enjoying your indoor/outdoor space again.
There are over 3 trillion microbes (the 100% safe kind) that specifically feed on the odor-causing ammonia smell and these safe microbes will continue to consume/digest the odor-causing smell until their food source is completely gone, therefore leaving zero detection of the awful odor.
Where can I use Urine Zero?
Urine Zero can be used to remove urine smells from just about every place your pet does their business.
Here are just a few:
Artificial Grass
Hardscape (i.e. Pavers)
Carpets
Rugs
Upholstery
And much more!
You can even use it to eliminate odors from feces, vomit, garbage bins, baby diaper bins, smelly laundry, and more.
Is Urine Zero safe?
Yes, Urine Zero is an all-natural microbial blend, non-toxic odor solution that is safe for your entire family (kids, pets, everyone). There is nothing to worry about.
Why is it so expensive compared to other products?
Great question! Let us explain. Urine Zero is a 10X professional strength formula in concentrate form. Meaning, 1 gallon of Urine Zero concentrate is actually equivalent to 10 gallons of product.
We could ship you a diluted formula that already has the water added like the vast majority of products you currently see on Amazon, but that would mean you would be paying a lot of money to ship water. Since shipping is based on weight/size and water is rather heavy that makes shipping water to you expensive. We thought it would make more sense to ship you the actual product as opposed to water.
When you do the math, Urine Zero is extremely competitive in regards to pricing. In fact, we are considerably less than the competition.
A gallon of Urine Zero 10x concentrate = $99.99 (equivalent to 10 gallons of product = 40 thirty-two ounce spray bottles)
$99.00 / 10 gallons = $9.99/gallon = $2.49/32oz spray bottle
The competition starts at $25 per gallon and goes up from there. That makes the competition's price over 2.5 times more expensive.
So it's actually not expensive at all. You are literally getting equivalent to 40 spray bottles (32oz). Go look up what "others" are selling a 32 oz diluted formula for. Yep, they are selling in the range of $15-25, which is 6 times more expensive than Urine Zero.
We know it's a good deal and we hope you think so too.
How do I apply Urine Zero?
Directions for general use:
Remove/Cleanup as much of the affected area as possible before applying Urine Zero.
Mix Urine Zero well before use.
Pretest on a small hidden area for colorfastness. If any color appears on the cloth then discontinue use.
Since Urine Zero is a 10X concentrate, you will need to dilute the formula prior to use. Dilute 1 part Urine Zero to 9 parts water. You cannot deviate from this dilution ratio or it won't work.

For a

1-gallon pump sprayer

, you will want to mix 12.8 or 13 oz of Urine Zero to 115 oz of water.

For a

32 oz spray bottle

, you will want to mix 3.2 or 4 oz of Urine Zero to 28 oz of water.

For a

24 oz spray bottle

, you will want to mix 2.4 or 3 oz of Urine Zero to 21 oz of water.

For a

16 oz spray bottle

, you will want to mix 1.6 or 2 oz of Urine Zero to 14 oz of water.

Generously spray the entire problem area by saturating it completely. It is essential that Urine Zero comes in contact with all affected areas for it to work its magic. If the product doesn't come in contact with ALL affected areas it will not be able to rid all of the odor-causing bacteria.
For inside use (carpet, rugs, upholstery):
Make sure to saturate the backing and padding with Urine Zero.
Allow for the product to remain on the problem area for at least 15 minutes up to 24 hours.
Blot or vacuum with a wet-vac to remove the residual liquid.
Allow the area to dry naturally/completely before use.
For outside use (artificial grass, hardscape):
Apply the product early in the morning or evening to minimize evaporation from the sun. The

evening

, after the sun goes down is the best time.
Use enough product to thoroughly penetrate the surface down to the foundation, coming in contact with all affected areas (i.e. the class II road base and/or DG for artificial grass/pavers).
Allow Urine Zero to work its magic until the odor is gone.
For older + stubborn odors: Multiple applications may be required.
What About Urine Zero Coverage for Outside Areas?
As far as product coverage, it really depends on your situation (i.e. the amount of urine, how long the urine has been there untreated, the areas the urine has been able to penetrate, etc.). 
We have heard a wide range from our clients in terms of coverage they were able to achieve within their outdoor spaces which is why each person's usage will vary based on their specific situation.
We recommend only treating the affected areas, as opposed to spraying all of your artificial turf or hardscape at the same time.
Urine Zero feeds on the organic matter: urine, feces, vomit, etc. which is why we recommend only treating the affected areas so Urine Zero can get to work removing the odor.
A lot of our clients like to use a 1-gallon pump sprayer for outside use so that they can ensure the proper dilution ratio is taking place which is extremely important. You can certainly use a garden hose + sprayer attachment, however, you will want to make sure that you can dilute the formula properly. You will also want to ensure your hose it only turned on to 1/2 of its normal output so as to not waste any of the product. Typically, the amount of product that gets sprayed out will be determined by both the sprayer hole (ounces per gallon) setting, and by how many gallons of water you actually spray on your turf as you do an application. There will be some trial and error when using a garden hose + sprayer as everyone walks at a different speed, sprays a wider/narrower range, has different water pressure, has a different affected area they are treating, etc. For all these reasons, we highly recommend a 1-gallon pump sprayer for outside use.
As stated above, the dilution ratio is 1 part Urine Zero to 9 parts water (or equivalently 10% Urine Zero to 90% water).
For a 1-gallon pump sprayer, you will want to mix 12.8 or 13 oz of Urine Zero to 115 oz of water.
For a 32 oz spray bottle, you will want to mix 3.2 or 4 oz of Urine Zero to 28 oz of water.
For a 24 oz spray bottle, you will want to mix 2.4 or 3 oz of Urine Zero to 21 oz of water.
For a 16 oz spray bottle, you will want to mix 1.6 or 2 oz of Urine Zero to 14 oz of water.
Are there Care & Caution instructions?
Yes. For external use only. Keep out of the reach of children and pets. If ingested, drink plenty of water and consult a physician. Avoid contact with your eyes. If the product comes in contact with your eyes, flush immediately with water and consult a physician. Avoid breathing in the mist while spraying. Avoid prolonged contact with your skin. If an allergic reaction occurs discontinue use. Seek medical attention if problems persist.
Always pretest the product on a small inconspicuous area before use. The product may discolor or damage silk, leather, or natural wood surfaces.
What is the shelf life?
2 years. Keep in a dry/cool location and out of direct sunlight. Keep the container closed tightly when not used.
Does it have a scent?
Yes, it does. Most people like it and describe it as a natural fresh scent.
I have used some products that were inconsistent where it was hit or miss as to whether it would work. How stable/consistent is Urine Zero?
That is a great question and something that really separates us. We pride ourselves on the highest quality standards to ensure each order has a consistent microbial concentration from batch to batch. Being able to ensure consistency is extremely important to us because we want to make sure you have the very best results each time you use it and the only way to guarantee that is to ensure that each batch has the same microbial count.
Are there any guarantees with Urine Zero?
Urine Zero is guaranteed to work when you follow the application instructions to a tee! We stand behind Urine Zero 100% because we know it works.
How do we know you ask?
We've installed well over 3 Million sqft of artificial turf and all our clients are happy with the results.
Here's the deal — if you strictly follow the application instructions and do not believe Urine Zero removed your odor problem we would like to hear from you so we can help (email us here: [email protected]). Again, we use it every day so we know first hand that it truly works and the science proves it works, so the only thing we need is to understand your specific situation so that we can assist you in ridding your odor problem. That's the goal right… Zero Odor? That's exactly what our experts will help you achieve.
If after working with a Urine Zero expert you are still unsatisfied and believe your odor issue hasn't been solved and would like to request a refund, please email us again here [email protected] within 30 days of your purchase date so that we can 1.) send you a refund request form and 2.) provide you with return shipping instructions so you can return the unused Urine Zero product back to us* (*return shipping not included).
Why do I need to talk to an expert who may be able to help me rid my odor problem, fill out a refund request form, and return the unused product?
If you're buying Urine Zero you want your odor issue resolved, so why wouldn't you want to talk to an expert to see if they might be able to solve your problem? For someone that just wants a free product, they don't want to do that and we know that. By requiring a discussion with an expert to take place, a refund request form to be completed in its entirety and the unused product to be shipped back to us (at the purchaser's expense) prior to providing a refund — it will cut down on dishonest activity. Plus, we want the unused product back because it does work, it's not cheap, and we can donate it to a good cause. It's unfortunate that there are folks out there that just want to game the system by getting a free product without paying for it, but there are, which is why we have to put policies like this in place.
The bottom line is that Urine Zero is backed by scientific lab tests showcasing that the ammonia (awful urine smell) is eradicated when Urine Zero's application instructions are followed to a tee. You cannot deviate from the instructions and expect it to work. A baking analogy — if you don't strictly follow a baking recipe it's a guarantee that you will not get the desired results which is the same thing with Urine Zero. Skip or alter a step and it won't work.
The ONLY reason it wouldn't work is if the application instructions were not strictly followed:
If you didn't mix the concentrate prior to diluting the formula. The contents must be mixed well or the product will not work as intended.
If you didn't dilute the concentrate exactly as stated: 1 part Urine Zero to 9 parts water. You cannot deviate from this dilution ratio or it won't work.
If you applied the product with too much sunlight it won't work. We recommend applying the product in the evening when the sun goes down so the product has the ability to work throughout the night uninterrupted.
If you leave the product out in the sunlight it won't work. The product must be kept in a cool/dry area with the cap sealed when not in use.
If you didn't completely saturate the affected areas the product will not be able to rid all of the odor-causing bacteria. The product must come in contact with ALL areas that the urine has touched which includes the underlayments: DG, class II road base, etc. For outside use, we highly recommend a 1-gallon pump sprayer. A spray bottle cannot saturate the area(s) properly.
If your pets continue to pee on your artificial turf/pavers/carpet you will need to continue to treat the affected areas so it can consume/digest the new odor-causing bacteria. Applying the product one time and expecting it to continue to eradicate the new urine odor will not work.
If you have weed cloth under your turf, this shouldn't be there and we highly recommend removing it. Yes, the weed cloth is attempting to inhibit weeds but it is also soaking up the urine and if your pets have been doing their business there for a long time, that is going to be very difficult to remove. Your turf installer should not have installed it if you informed them that your pets would be using it for their bathroom and you should kindly ask them to remove it.
Urine Zero is scientifically proven to work when applied correctly. The science clearly demonstrates that the ammonia is eradicated when Urine Zero is introduced to the equation. The scientific data doesn't lie. Plus, we use it every day on our turf jobs and know first hand that it works as advertised. Follow the directions and your odor problem will be history.
We bought our home in 2015 and had synthetic grass installed in the backyard shortly thereafter. We have 3 little dogs that used it for their business for the last 5 years.

After a couple years we noticed the disgusting smell of urine and figured it was the grass after years of being peed on. I tried hosing it down but that didn't work. 

We live in the Bay Area in CA where it gets hot and the smell is even worse in the heat. I found Urine Zero on the Install It Direct website, I was a bit skeptical but for $100 it was worth a shot so ordered a gallon.

I applied it over Memorial Day Weekend and a few hours later my wife and I sat in the backyard to find the nasty smell completely gone. It was 90 degrees out which typically the smell would have been really bad. There's now a lovely fresh smell.

This is the best $100 I have spent in a long time. Going forward I'll be better about hosing the grass down and will plan to use Urine Zero as needed.

Mike Hartig | Concord, CA (5/29/20)
If you want your odor problem permanently gone, give Urine Zero a try!
[SOLD OUT] We are receiving an incredibly high volume of orders and Urine Zero is currently SOLD OUT, however, it will be back in stock on June 6th with a projected shipping date of June 9th. You can still place your order right now to ensure you receive your order when the next shipment arrives on June 6th. If the order button is gone from this page that means we are completely sold out of our June 6th shipment. Place your order now before we run out again.
Related Reading: