Landscape Design in Carmel Valley
The beautiful Carmel Valley is a community nestled in the north side of San Diego, in sunny Southern California. A short drive from neighboring coastal enclaves like La Jolla and Del Mar, Carmel Valley has temperate climate, with average temperatures going no higher than around 70 degrees Fahrenheit. Carmel Valley has a Mediterranean climate, making it a place of warmth and dryness almost all year long.
Because of its arid, warm climate, homeowners in Carmel Valley should be looking into hardscape features for their outdoor living spaces. For homeowners who don't have experience with gardening, remodels, or designing landscapes, we recommend working with a landscape contractor. 
What Locations Does Install-It-Direct Serve?
Install-It-Direct provides landscape architecture design and support and has years of experience supporting homeowners and commercial property owners alike in building out their front yards, side yards, and back yards, or communal spaces in Carmel Valley.
In Carmel Valley, Install-It-Direct is available and ready to work with you on your landscaping project and garden designs. Whether you're working on a new design or need landscape maintenance, Install-It-Direct has you covered. 
Beyond the town of Carmel Valley, Install-It-Direct also serves people throughout San Diego County in towns like La Jolla, Encinitas, Escondido, Rancho Santa Fe, Carlsbad, Poway, and Solana Beach, and Point Loma.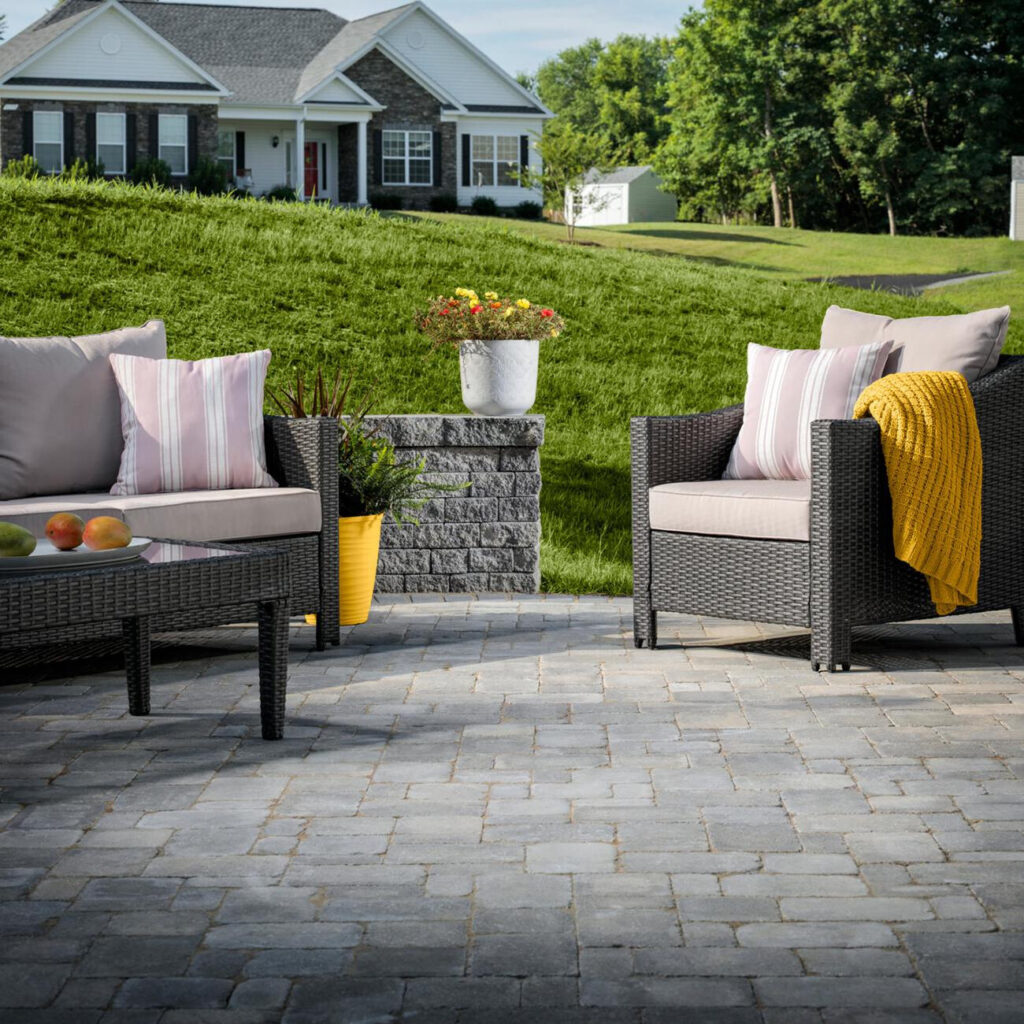 Building your dream landscape
Because Carmel Valley is a dry, warm climate, building your landscaping in this area should include things like irrigation systems to preserve and reuse water, the use of native plants to the area, and hardscape.
First, take some time to think about what you like when it comes to whatever space you'll be designing for. It may be helpful to save some inspiration photos on Pinterest or in a folder for you to reference during the process. From there, an Install-It-Direct general contractor can come to your property to work with you and create a free quote based on the design you're looking for.
Once you have a quote in hand, you can decide if that fits within your budget, and what areas you may need to trim down. Then, it's time to get started on the work.
What Services Does Install-It-Direct Provide? 
Install-It-Direct can help with most of your landscaping needs. Below are the services that we provide our valued customers:
What Landscape Design Styles are Common in Carmel Valley?
In Carmel Valley, many homeowners tend towards less natural grass, and more hardscapes like retaining walls and paver walkways, in order to save water. Additionally, because there is a lot of sun in Carmel Valley, many residents opt for covered areas like pergolas to provide shade when using the outdoor living spaces.
Why Should I Hire a San Diego Landscape Designer for My Carmel Valley Property?
When planning out your Carmel Valley landscaping project, it's a good idea to hire designers from local landscaping companies. There are a few reasons for this listed below:
Local Knowledge
When you hire a local landscape designer, they will be familiar with the types of plants and materials that are best used in that particular climate. 
Coastal Influence Understanding
Local landscape designers will also understand both the aesthetic and climate aspects of being close to the coast. They'll have familiarity with how the coastal air influences the garden designs and what aesthetics will work well in a given area.
Local Terrain Experience
Local designers will also have experience with the native plants and local terrain of the area and be able to determine what landscape design best fits for your particular garden or yard. 

Access to Local Resources
Hiring a local designer is also beneficial because they have established relationships with other local contractors and usually with the local municipalities. These relationships allow for local designers to provide a better experience for clients.
Does Install-It-Direct Landscape with Plants, Succulents, or Gravel?
Install-It-Direct can help you plan your perfect landscape design including all of the local, native plants, as well as succulents and gravel.
Does Install-It-Direct Design for Earthquakes, Wildfires, or Mudslides?
Install-It-Direct local landscape designers understand the need to plan for natural disasters such as earthquakes, wildfires, and mudslides. Similar to a general contractor for your house, Install-It-Direct landscape designers help you plan for the worst case scenario in every design.
What Does the Process of Hiring Install-It-Direct Entail?
Our landscape designers help all kinds of homeowners and commercial property managers build out their dream landscape. First, fill out the free estimate form and let us know what you're looking for in a design. From there, we set up a free consultation and estimate. During this consultation, we'll review your project, budget, and timeline. 
After our initial consultation, every project allows for a free 1-hour meeting for an on-site analysis to gather site information, go over applicable design considerations, and refine the scope of the project. After you've narrowed in on your project plan with your designer, they will present you with a project plan.
Your designer will then provide you with full designs, and potentially 3D renderings, depending on the size of the project. This is your opportunity to ask any final questions and make last-minute adjustments. Then, it's time to get started with your stated timeline.
FAQ for Landscaping Services
How much does it cost to consult a landscape architect?
At Install-It-Direct, our first consultation and our 1-hour on-site assessment are both free.
What is the difference between a landscaper and a landscape designer?
A landscape designer focuses on the strategy and planning of an outdoor space. A landscaper is generally the person who implements the plan created by the designer and tends to your landscape and garden after it's been completed.
How much should I budget for a landscape project?
Depending on the size of your yard, the duration of your project, and the materials being used, a landscape project can cost anywhere from $2,600 to $13,700, according to one Forbes estimate.
What questions should I ask an Install-It-Direct landscape designer?
When working with any landscape designer, you'll want to ask the following three questions:
Can you share examples of your past work?

What experience do you have with my particular type of outdoor space?

How much should I budget for a landscape design for my home?
Reach out to Install-It-Direct for Landscape Design in Carmel Valley
If you're looking to elevate your property and build out your outdoor living spaces, look no further than Install-It-Direct for landscape designs in Carmel Valley. 
Whether you want a full landscape design, or simply want water features, outdoor lighting, or an outdoor fireplace, Install-It-Direct has the local expertise you need to make your dreams a reality. With over 25+ years of landscape design and outdoor living expertise, you'll be in the right hands.