Artificial Grass vs. Real Grass Guide: Which One Is Better?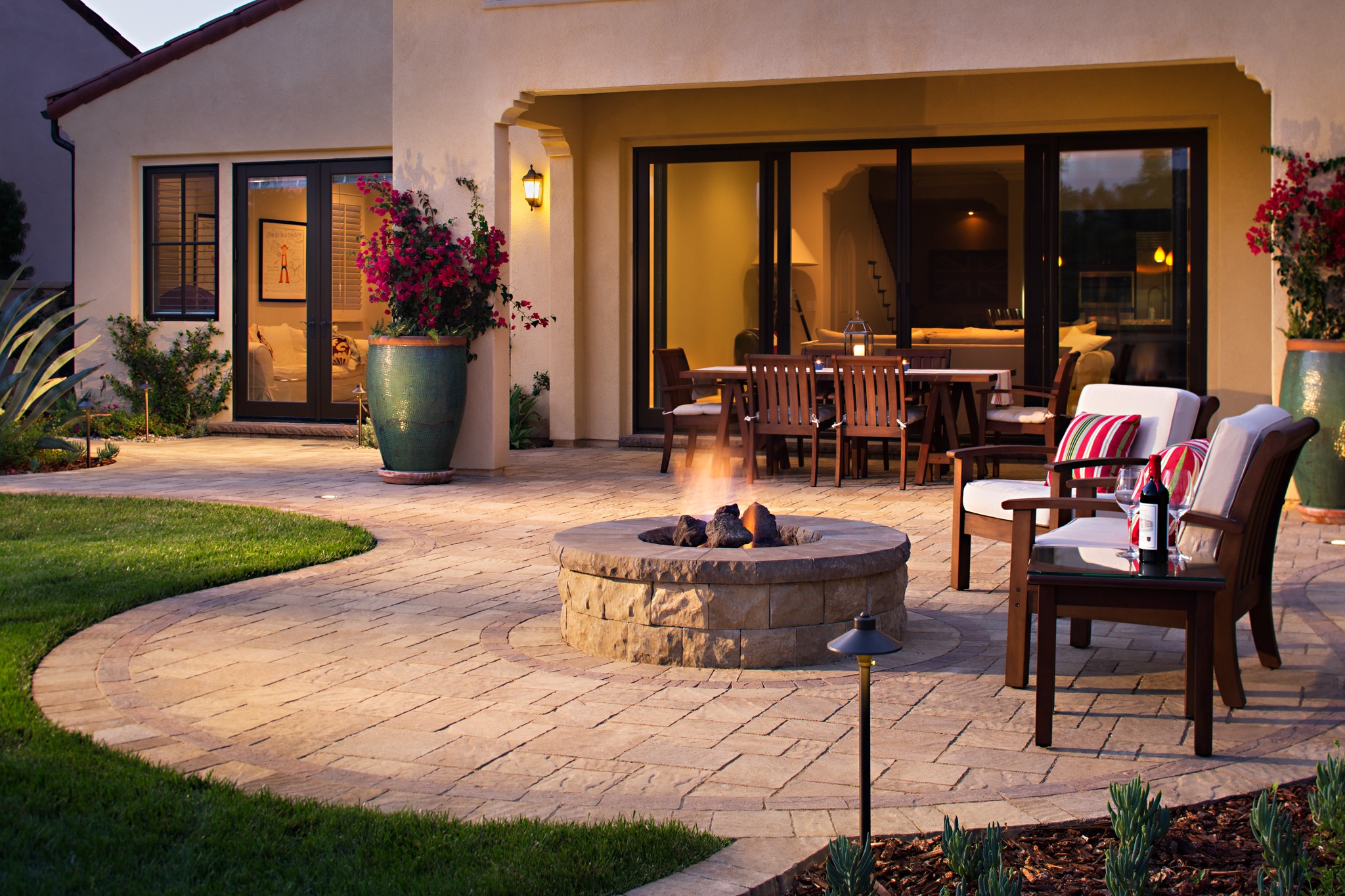 Technological advances in the artificial grass industry and an ever-growing need to conserve water have resulted in an increasing interest in replacing natural grass lawns with synthetic turf.
While this interest has grown over the past decade, the popularity of manufactured grass is now experiencing a significant popularity boost, particularly in light of the current drought and increasing numbers of homeowners becoming aware of this attractive, low-maintenance option.
If you are considering artificial grass installation, but have not yet decided if it is right for you, here are 20 reasons more Southern California homeowners are choosing synthetic grass over natural turf more often than ever before:
1. Southern California is in what seems to be an almost constant state of drought. This has convinced many homeowners that it is time to get serious about saving water.
Since millions of gallons of water are wasted on natural grass lawns every year, homeowners are significantly reducing their water consumption by replacing their natural grass lawns with artificial turf.
2. Synthetic grass technology is always advancing, and the turf we see today is nothing like the stuff produced 30 years ago that looked and felt a bit like green, plastic carpet.
Now that fake grass looks and feels just as lovely as real grass, homeowners are feeling better about making this home improvement.
3. Expanded options in artificial grass variety now allow homeowners to pick the fake grass that works best for their landscaping needs — just like they would choose the right real grass to get the look and feel they want for their yards.
This means they can choose a synthetic turf with long blades and a lush, full look, or they can choose a short variety with the look and feel of a closely clipped putting green on which they can practice their short game.
4. Depending on where they live, some Southern California homeowners are replacing their natural lawns with manufactured grass to take advantage of rebates and incentives offered to encourage homeowners to switch to low-water landscaping.
5. Homeowners with dogs are switching to fake lawns so that they never again have to worry about brown spots on their lawns.
6. Powered mowers contribute to noise pollution every time they mow their lawns, so some homeowners are taking out their natural grass lawns to do their part in reducing noise pollution in their neighborhood.
7. Gas-powered mowers consume hundreds of millions of gallons of gas every year as Americans mow their lawns each week.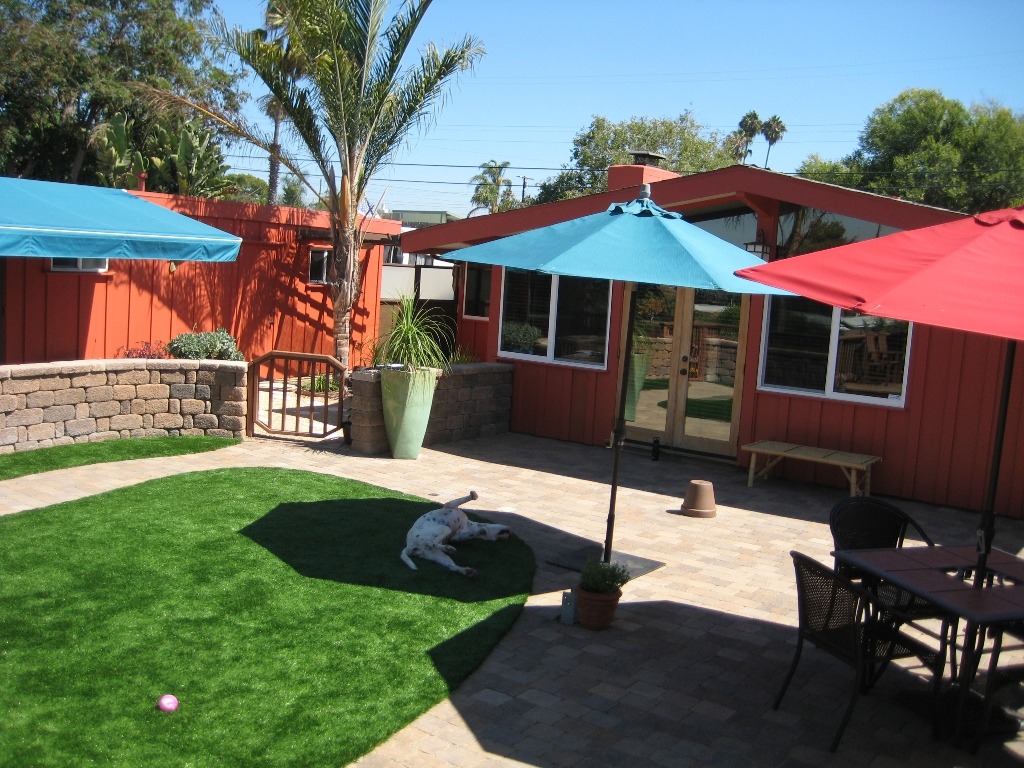 This means that switching to artificial turf allows homeowners to immediately reduce their fuel consumption, which has all sorts of implications — from environmental to political.
8. Pesticides and herbicides used on natural lawns are tracked into our homes on our shoes, can affect the health of pets and children who play on the lawn, end up in the ground water and ocean, and pollute the air.
Switching to artificial turf immediately negates the need for pesticide and herbicide use, allowing homeowners to reduce the amount of chemicals they use in their yard care.
9. Chemical fertilizers used to keep natural grass lawns looking lush and healthy also pollute the air and water, but synthetic turf requires no fertilizer and always looks lush and green.
10. The grass varieties used to keep the front yards of Southern California homes green are not native to the area, which is why they require so much water, fertilizer and help to stay healthy.
Homeowners are opting for a combination of native plants and artificial turf to significantly reduce the amount of time, effort, water and yard care products required to keep their yards looking their best.
11. Allergies are on the rise, including allergies to grass. This has led some homeowners to switch to fake grass so that they can still enjoy a lush, green lawn without causing discomfort for their family members.
12. Increasing numbers of homeowners with pets, children or at-home daycares are starting to look towards artificial grass as a solution for providing safer outdoor play areas.
Properly installed synthetic turf can reduce tripping hazards and provides a level, even playing surface for children and animals.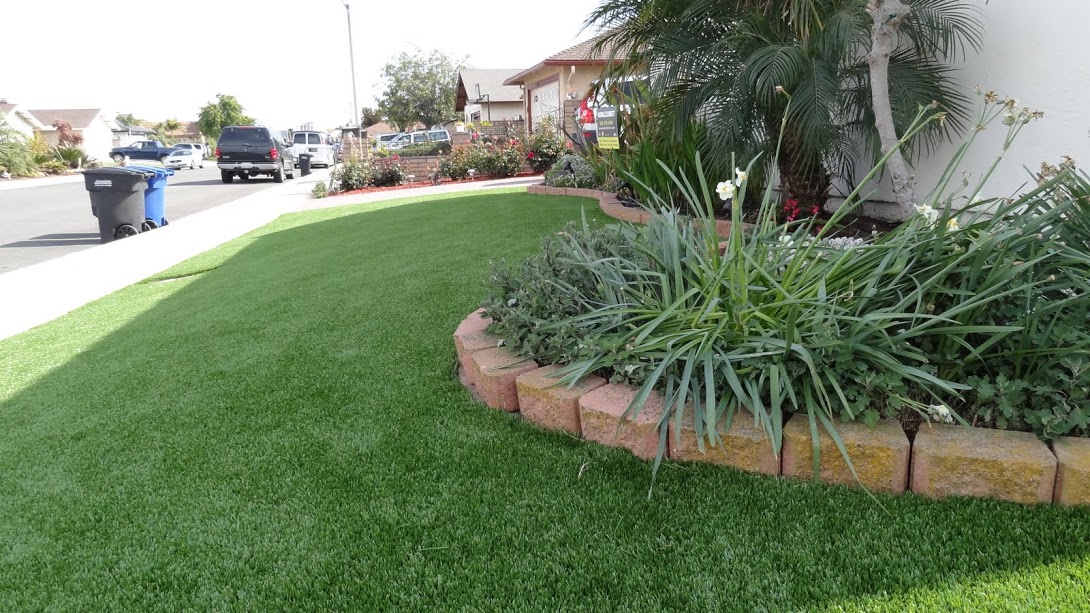 13. Parents of pets and children are also turning to fake grass to avoid their children coming in contact with the bacterial buildup that is common on natural grass lawns that are used as pet restrooms.
With manufactured lawns, you can easily pick up solid waste and simply rinse off areas where pets frequently urinate.
If you are concerned that a particular area may have bacteria, you can simply spray it down with a mixture of half water and half distilled white vinegar to neutralize bacterial spores.
14. Folks who look beyond keeping up with the Joneses to actually become the Joneses that others try to keep up with are opting for synthetic grass to always have the best looking lawn on the block.
Attractive, verdant manufactured grass never gets dead spots, brown spots or yellow spots, making it a popular choice with homeowners who want the look of a perfect natural lawn without the upkeep.
15. Busy homeowners are choosing artificial grass more often so that they can have the beautiful landscaping they desire without needing to spend hours every week taking care of it.
This allows them to have more free time to spend pursuing their favorite hobbies, spending time with their families or entertaining friends without sacrificing the beauty of their outdoor living spaces.
16. Folks who have hilly backyards or erosion issues are finding that artificial turf is a great way to landscape a hillside to help control erosion and enhance the hill's visual appeal.
17. If you have ever tried to get natural grass to grow in shady areas — particularly deep shade, then you know just how difficult and disheartening it can be.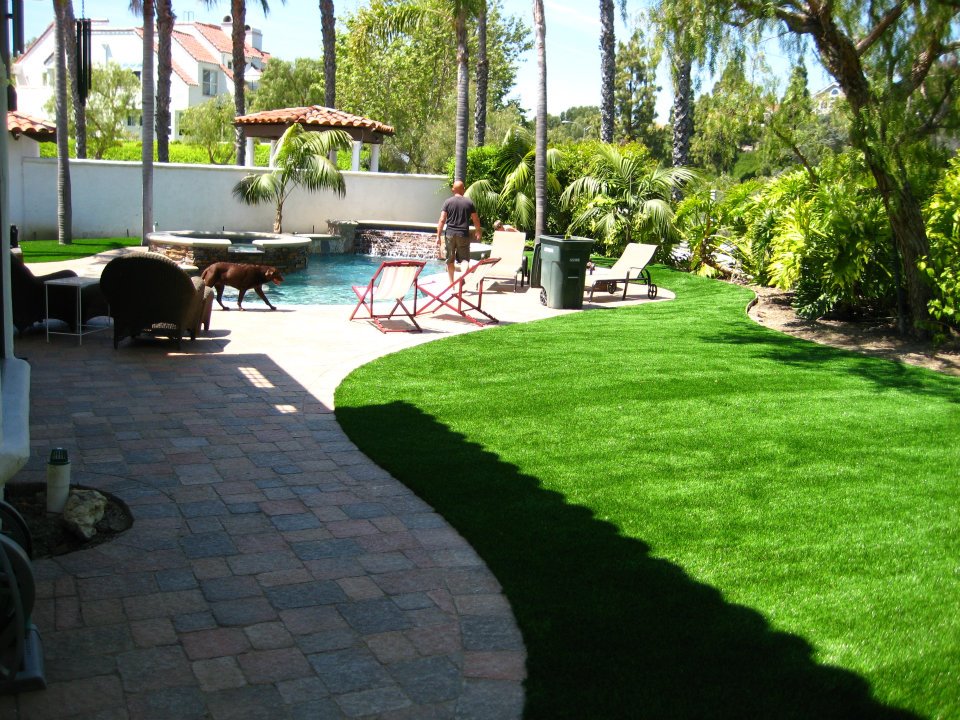 This is why more homeowners who want beautiful lawns but do not want to cut down their shade trees are choosing manufactured grass.
18. Property owners with vacation homes or rentals are finding fake grass to be a great alternative to natural lawns.
Using artificial turf at their vacation homes allows them to save the money they would otherwise have to spend on regular landscape maintenance between visits and ensures that a beautiful, green lawn will always greet them when they arrive –whether it is the middle of winter or the middle of summer.
Landlords can also save significantly when it comes to regular landscape maintenance and can keep their properties looking their best without having to rely on their tenants to put in the time and effort to keep a natural turf lawn looking good.
19. As large, square lawns become less popular and homeowners move towards landscape designs with more visual interest, more of them are choosing artificial turf as an attractive option that lends itself well to curved designs, designs with irregular edges, installations adjacent to patios, flagstone walkways, and designs in which natural grass may be difficult to mow or edge.
20. Natural grass lawns require regular watering, weeding, mowing, edging, fertilizing and aerating.
Artificial grass only needs to have the dust rinsed off occasionally and a good raking about once a month to remove debris and fluff the blades.
The growing trend towards low-maintenance landscaping has made synthetic turf even more popular among homeowners in Southern California.
Your Turn…
If you are choosing between manufactured grass and natural grass, what is the deciding factor that will help you determine which type of grass is right for you?