Artificial Turf Maintenance & Repair
Artificial grass is a great landscaping option for homeowners in search of a low maintenance way to keep their yards looking beautiful all year round. While its synthetic fibers don't need water to stay soft and green, there are still standard maintenance services that can help keep artificial grass looking great for years to come. At Install-It-Direct, we're proud to provide the artificial turf maintenance and repair San Diego and Orange County residents prefer.
Turf Maintenance
and Repair
Repair seams
Repair ripples
Repair undulations, sinking and/or dips
Power broom grass fibers to correct "turf lean"
Remove debris
Replenish infill
Correcting Turf Matting and/or Lean
Turf is comfortable and safe for the whole family to enjoy. Free of tripping hazards and soft to the touch, artificial grass makes it easy to spend more time outside. Over time, this regular traffic can cause artificial grass blades to lean in one direction or flatten out. ​O​ur power broom and infill services raise the blades to restore the original appearance of the turf. If you're wondering how to fluff turf back to its freshly installed state, look no further than our maintenance services.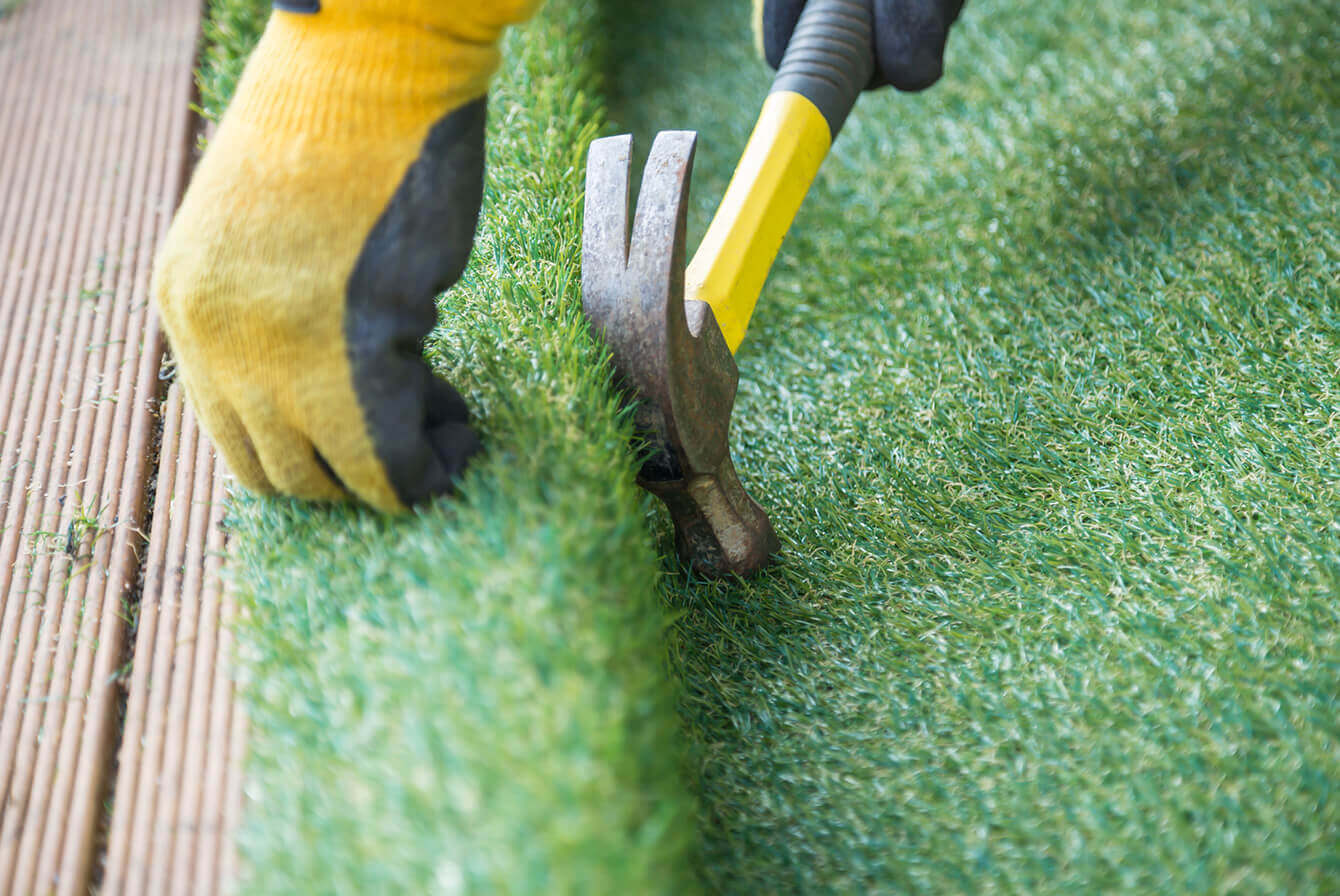 Replenish Infill
Infill is an essential part of keeping your artificial turf looking and feeling great. It protects the structure of your synthetic lawn while bolstering its blades against flattening. ​Antimicrobial infill also helps prevent odors and bacteria buildup from pet urine​. Our turf specialists will determine your infill needs and provide a no-pressure estimate if any services are needed.
Artificial Turf Repair
In the case that regular maintenance won't correct your turf problem, we also offer repair services for your artificial lawn. Our team will repair seams and edges, tears in the turf, turf melting/burning,​ ​and correct the base beneath the turf if needed.
Whatever your artificial grass needs, the team at Install-It-Direct has you covered. We even provide ​Urine Zero – a specialized microbe based product that breaks down and removes the ammonia smell from pet urine. We're proud to serve San Diego, Orange County and the surrounding areas. Call or ​fill out a contact form ​today to schedule one-time or recurring maintenance services to keep your synthetic lawn looking and feeling great.