Landscape Design in San Diego, CA
Install-It-Direct is a local landscape design and installation company based in San Diego, California.
The company was founded in 2009 with the goal of offering high-quality services while saving our customers money by hiring the best landscape contractors in the industry and implementing efficient processes to eliminate unnecessary overhead.
What Locations Does Install-It-Direct Serve?
Install-It-Direct provides landscape design and installation services to homeowners throughout San Diego County, including: 
Del Mar

Cardiff by the Sea

Encinitas
Rancho Santa Fe
Fairbanks Ranch
Encinitas
Vista
Escondido

Scripps Ranch

Rancho Peñasquitos

Carmel Valley

Pacific Highlands Ranch

Torrey Highlands

Torrey Pines
We also provide landscape design and installation services in Pacific Beach, Mission Beach, Ocean Beach, Point Loma, Sunset Cliffs, Clairemont, Mission Valley, Del Cerro, Rancho Peñasquitos, Sorrento Valley, Kearny Mesa, Mira Mesa, Miramar, North Park, Tierrasanta, Hillcrest, Bankers Hill, Chula Vista, El Cajon, Lakeside, La Mesa, and Santee.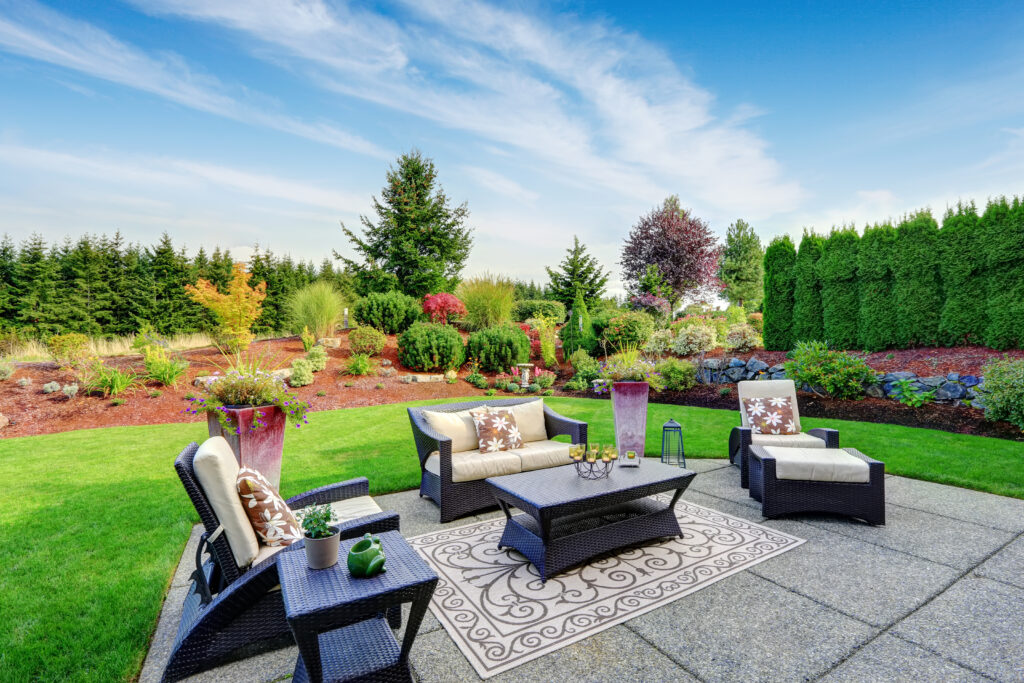 What Services Does Install-It-Direct Provide?
 

Retaining Walls

BBQ Islands and Outdoor Kitchens

Fire Pits and Outdoor Fireplaces

Pergolas

Water Features
Where in San Diego Can I Get Inspiration for My Landscape Project?
San Diego is home to many neighborhoods and community spaces filled with ideas and inspiration for designing your yard. Whether you need ideas for a garden design or outdoor living space, these Top 5 Landscape Designs in San Diego are our favorite choices for in-person landscape design inspiration. They take into account water conservation, designing with native plants, and designs that work well in this area.
Why Should I Hire a San Diego-based Landscape Designer?
Local Knowledge
A local designer is familiar with the climate, geography, and regulations of San Diego and neighboring communities. We understand the challenges and opportunities presented by the region's unique conditions and can design a landscape that is well-suited to the local environment.
Coastal Influence Understanding
We understand the coastal influences that impact landscaping in San Diego, including wind and salt spray from the ocean. Our landscape architects incorporate elements that complement the coastal environment and can withstand foggy, saline conditions.
Hillside and Canyon Experience
San Diego's rolling hills and canyons pose unique challenges for landscaping. We have experience working with varying topography and can create a landscape that's functional, safe, and complements your property's terrain.
Access to Local Resources
Install-It-Direct has access to local suppliers, nurseries, and contractors. They can source materials and plants that are well-suited to the local environment, such as drought-tolerant plants, and can help ensure that your landscape project is completed on time and within budget.

Does Install-It-Direct Landscape with Plants, Succulents, or Gravel?
Yes, we can include a variety of materials and plant options to fit your needs, budget, and overall goals for the project.
What Landscape Design Styles are Common in San Diego?
While you will find everything from xeriscapes to formal English gardens in San Diego, the most common landscape design styles feature low-maintenance, low-water landscapes with a focus on outdoor living, drought tolerance, functionality, and visual appeal.
Does Install-It-Direct Design for Earthquakes, Wildfires, or Mudslides?
Depending on your particular needs, we can provide landscape designs that help make your property better prepared for natural disasters. This might include retaining walls or erosion control to minimize mudslide risk, fire-resistant plants and hardscapes to create a defensible space around your home, or paver hardscapes that are more flexible and resilient if an earthquake occurs.  
What Does the Process of Hiring Install-It-Direct Look Like?
Hiring Install-It-Direct is easy, here's how it works:
Get an estimate –

The first step is contacting us for a free estimate

On-site assessment –

We will then schedule an on-site assessment, provide a 3D rendering of the project design, and work with you to determine the budget and timeline. 

Answers to FAQs –

During this process, you can get answers to

frequently asked questions

to help you feel confident that we are the right landscape design and installation company for your project.
What Questions Should I Ask Install-It-Direct?
You should ask the following questions of any San Diego landscape designer you are considering working with:
Are your contractors licensed, bonded, and insured?

Do you have worker's comp and general liability insurance?

Are you licensed with the Contractors State License Board (CSLB)?

Do you have the correct licenses for the type of services I am requesting?

How long have you been in business and providing the type of services I need?

Do you have a list of completed projects in the area that I can look at in person?

FAQ
How much does it cost to consult a landscape architect?
Landscape architects typically charge between $70 and $150 per hour or, if paid by a percentage of the overall project, between 10% and 15% of the total project cost.
What is the difference between a landscaper and a landscape designer?
Landscapers construct and maintain landscapes, providing services like lawn care, weeding, pruning, and installation of sod, walkways, or patios. Landscape designers plan and design landscapes and outdoor living areas to ensure visual appeal, functionality, sustainability, and personalization to fit your needs.
How much do landscapers charge per hour in San Diego?
Landscapers typically charge $25 to $50 per hour per person to maintain your yard or complete landscaping projects.
How much should I budget for a landscape project?
According to Forbes.com, landscaping can cost anywhere from $4 to $40 per square foot, depending on the level of service and type of materials used. If you are basing your landscaping budget on the value of your home, it is common to budget approximately 10% of the value of your home for landscape design and installation.
To get a better idea of how much your project might cost, you can start by using our Artificial Turf Cost Calculator or Paver Cost Calculator.
You can also get started today by scheduling a free estimate and design consultation.