Landscape Design in Chula Vista, CA
Install-It-Direct has years of experience working with Chula Vista residents to create outdoor living areas that are attractive, low maintenance, and functional. This often includes everything from designing elaborate outdoor kitchens and sturdy retaining walls to choosing just the right pavers and stepping stones for walkways.
Part of the reason so many are drawn to Chula Vista is right in the name, which is Spanish for beautiful view. Chula Vista is the second largest city in San Diego County and home to so many citrus trees it is sometimes referred to as the Lemon Capital. It is also home to more than 60 parks, beautiful beaches, miles of hiking trails, botanical gardens, the Living Coast Discovery Center, Chula Vista Elite Athlete Training Center, historic Third Avenue, and a thriving arts and culture scene.
Our team of designers is here to help you create a landscape design that allows you to gather around your backyard fire pit after a day of exploring some of these offerings or practicing your short game on your backyard putting green before your next tee time.
What Locations Does Install-It-Direct Serve?
Install-It-Direct offers landscape design services throughout the Chula Vista area, including Bella Lago, Bonita Long Canyon, Heritage Hills, Eastlake Greens, Eastlake Trails, Eastlake Vistas, Eastlake Woods, Otay Ranch, Rancho del Rey, Rolling Hills Ranch, San Miguel Ranch, Sunbow, Sunbow East, Telegraph Canyon Estates, Countryside, Encore Bonita, Terra Nova, Windingwalk, Mellinia, and Escaya.
We also provide landscaping services in San Diego County, including Cardiff by the Sea, Bonita, Encinitas, Del Mar, Chula Vista, Rancho Santa Fe, Escondido, La Jolla, Lakeside, La Mesa, Carlsbad, Poway, Solana Beach, San Marcos, Santee, Scripps Ranch, Oceanside, and Vista.
Where in Chula Vista Can I Get Inspiration for My Landscape Project?
You can start by visiting South Bay Botanic Gardens and Rice Canyon Demonstration Gardens to see examples of plants that thrive in this area and garden designs that might work for your property. You may also find inspiration simply by driving through some of Chula Vista's neighborhoods and seeing how homeowners worked with their landscape architects to create a beautiful, functional front yard or outdoor space.
If this is not enough garden design inspiration or what you find does not quite fit your landscaping needs, check out some of our favorites on this list of the Top 5 Landscape Designs in San Diego.
Planning your home landscape design
Creating a landscape design for your property that incorporates your must-have features and works for your property takes more than just making a list of what you would like to include. That is a good place to start, but there are several factors to consider during the design process, such as budget and available space, terrain, making sure your features and design work with your home's architectural style, and safety concerns. For example, along with the putting green and dog run ideas, you may need to consider a retaining wall for erosion control or outdoor lighting to make your property safer and more secure. This might also mean considering privacy hedges for your home or whether a fire pit or outdoor fireplace is the better option for your family.
The benefits of hiring a landscape designer in Chula Vista
1. They have the experience and training to make your vision a reality while avoiding common mistakes.
2. They know what will and will not work in your area and in your yard based on their site analysis.
3. They can help you create functional, beautiful outdoor living spaces that fit your budget and lifestyle.
4. They have extensive knowledge of outdoor lighting design, erosion control, and other important aspects of design that homeowners might not think about.
5. They provide a 3D rendering so you can see what your landscape architecture will look like before committing to installation.

Get a Free Estimate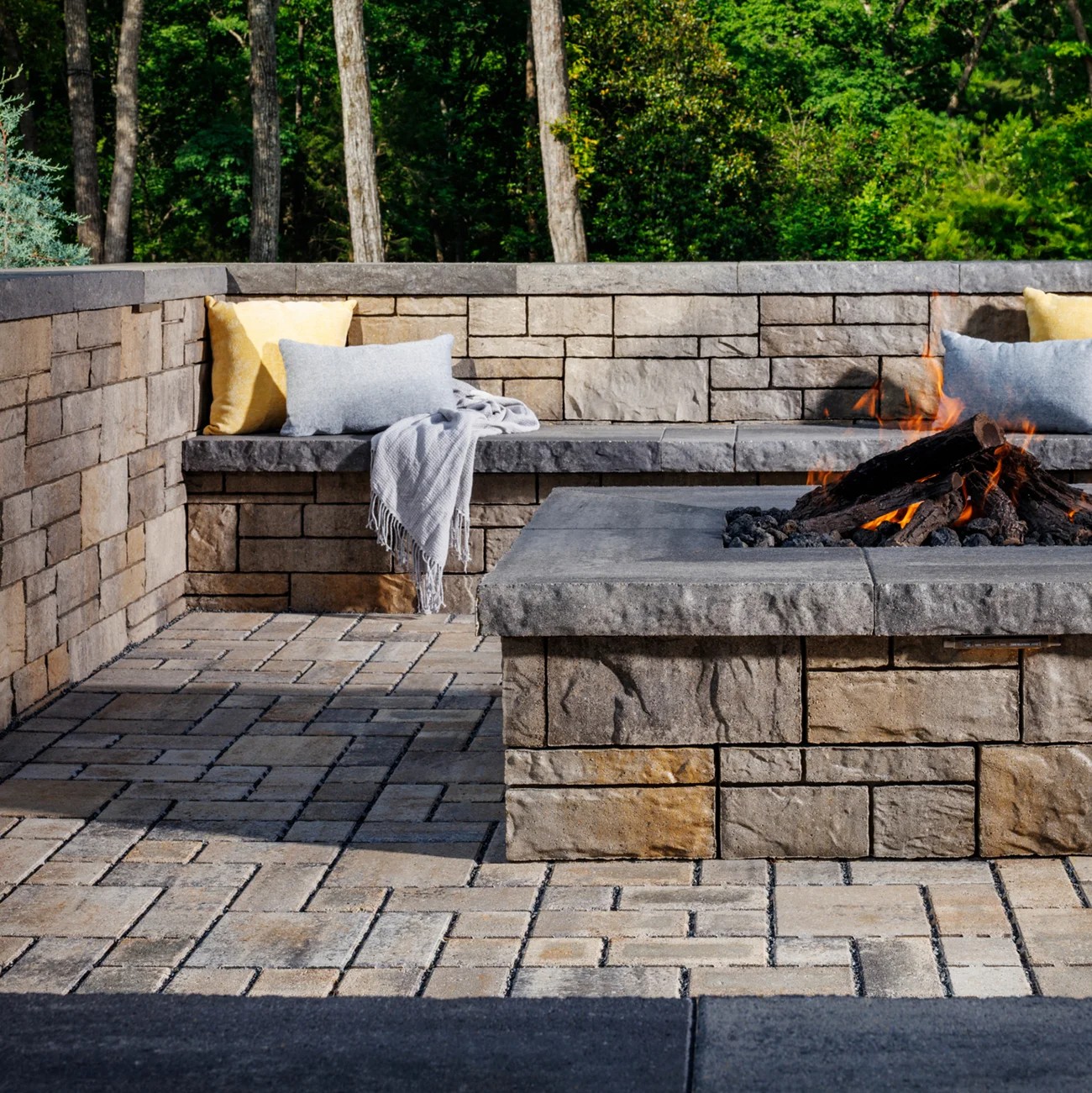 Why Should I Hire a Chula Vista-based Landscape Designer?
Local Knowledge
Chula Vista landscape designers have local knowledge that will benefit you throughout the design and installation process and well into the future. For example, they will know the best grass to choose for easy lawn maintenance, as well as native plants that will thrive in your yard. They also have a better understanding of the local climate and local laws and regulations that may affect your landscape construction.
Coastal Influence Understanding.
Chula Vista is a large community reaching from inland foothills to San Diego Bay. This means that many homeowners in this coastal community need to work with landscaping companies with years of experience working with coastal influences, such as fog, wind, and salt spray.
Hillside and Canyon Experience
Chula Vista's geography includes foothills, rivers, and valleys, which means your choice of a landscape contractor may need to include these considerations. A local landscape architect or installer will be accustomed to working with uneven terrain and will be able to make recommendations and work with you on a landscape design that includes the features that will work best for your property. This could include structural features, such as retaining walls, or choosing the right hardscapes for your driveway or patio.
Access to Local Resources
A local landscape contractor will have better knowledge of and access to local vendors, contractors, and other local resources to help make your project a success.
Does Install-It-Direct Landscape with Plants, Succulents, or Gravel?
Install-It-Direct has years of experience helping homeowners meet their landscaping needs. This often includes the inclusion of native plants and succulents, as well as gravel, paving stones, synthetic turf, and other low-maintenance hardscapes.
What Landscape Design Styles Are Common in Chula Vista?
Chula Vista offers a mix of urban and suburban neighborhoods where residents need drought-resistant grass options and low-maintenance yards that allow them to spend less time caring for their outdoor living spaces and more time enjoying them.
Over the last decade, Chula Vista landscape design has trended more towards drought-tolerant options, such as designs that include xeriscape, artificial turf, and pavers.
Does Install-It-Direct Design for Earthquakes, Wildfires, or Mudslides?
No matter where you live in California, there will be some type of natural disaster to take into consideration when designing your home and landscaping. In Chula Vista and the surrounding San Diego area, the natural disasters of most concern are usually earthquakes, wildfires, and mudslides. The Chula Vista area is affected by the Rose Canyon Fault and La Nacion Fault, which means most homeowners here might want to take the possibility of earthquakes into account when landscaping their properties.
If your home might also be at risk for wildfires or mudslides, you may need to work with your landscape architect or designer to create a defensible space around your home with fire-resistant plants and hardscapes or to consider a retaining wall or other erosion control to reduce the potential for damage.
What Does the Process of Hiring Install-It-Direct Entail?
It is easy to hire Install-It-Direct to design and install your landscape project. The first step is getting a free estimate, which is followed by an on-site assessment, and then creating a 3D rendering of the design. We will then discuss your timeline and budget with you and answer any questions you have before installation begins.
FAQ
How much does it cost to consult a landscape designer?
Factors that affect the cost of working with a landscape designer include the size of the project, where you live, and the features you want to include. You can get an idea of the cost of your project by visiting our pricing page, or you can contact us to get a free estimate.
What is the difference between a landscaper and a landscape designer?
A landscape designer will work with you to become familiar with your budget, timeline, needs, and ideas, and then will design a new landscape or remodel that suits those needs and budget. They will provide a 3D rendering of the project and will manage the installation.
Landscapers might do some path landscaping, install sod, clean and maintain water features, or provide some light tree trimming services, but they are most often hired after installation to take care of landscape maintenance. This usually includes mowing, weeding, general lawn care, and pruning.
How much do landscapers charge per hour in Chula Vista?
Chula Vista landscapers most often cost between $25 and $50 per person per hour.
How much should I budget for a landscape project?
If you have a homeowner's association where you live, there might be bylaws that dictate the amount you should spend on landscaping your property. It is common for the amount to be a percentage of the value of your home. If you do not have a homeowner's association, then the general rule of thumb is to budget about 10% of the value of your home for your landscaping.
Reach out to Install-It-Direct for landscape design in Chula Vista
If you are ready to get a free estimate for your next landscaping project or would like to learn more about our services, contact us at (858) 925-3000 or [email protected].

Get a Free Estimate