Landscape Design in Carlsbad, CA
The Install-It-Direct team is proud to offer landscape design in Carlsbad, including designing and installing upscale outdoor living spaces, fire pits where friends gather, outdoor kitchens for family cookouts, drought-tolerant lawns, and putting greens for perfecting your short game.
We understand the Carlsbad lifestyle and what draws residents and visitors to this beautiful area, including the Flower Fields, lagoons, golf courses, Legoland, and, of course, the beaches. Our love for this coastal North County city also extends to a solid understanding of landscaping features that work well here, such as native plants, hardscapes that require minimal maintenance, and outdoor living areas designed for coastal living.
What Locations Does Install-It-Direct Serve?
Install-It-Direct offers landscape design and installation throughout Carlsbad, including Buena Vista Lagoon, Carlsbad Village, Olde Carlsbad, Tamarack Point, Barrio, North Beach, Hedionda Point, Agua Hedionda Lagoon, Carlsbad Ranch, Calavera Hills, Robertson Ranch, Rancho Carlsbad/Sunny Creek, City Centre, Kelly Ranch, Poinsettia, South Beach, Batiquitos Lagoon, Aviara, La Costa Greens, Bressi Ranch, Rancho Carrillo, La Costa Ridge, Rancho La Costa, and La Costa Oaks.
We also provide landscape design in San Diego County, including Cardiff by the Sea, Bonita, Chula Vista, Del Mar, El Cajon, Encinitas, Escondido, La Jolla, Lakeside, La Mesa, Oceanside, Poway, Rancho Santa Fe, San Marcos, Santee, Scripps Ranch, Solana Beach, and Vista.
Ideas for luxury home landscape design in Carlsbad, CA
Folks who make Carlsbad their home often enjoy an active, outdoor lifestyle and like to play at least as hard as they work. Install-It-Direct is ready to help you create the low-maintenance outdoor living areas you need and will work closely with you to understand your concerns, budget, and lifestyle.
We will assist you in considering all of the factors that go into successful design, such as the architectural style of your home, available space, and which features make the most sense for your property and your family's needs. This might include artificial turf, beautiful stone pathways, water features, a fire pit or patio fireplace, or the perfect outdoor entertaining area.
Whether we need to focus on foundational features like retaining walls and pool decks or finishing touches like our landscape lighting services, we are here to help you make your dream yard a reality and will assist you every step of the way from the initial consultation through the installation.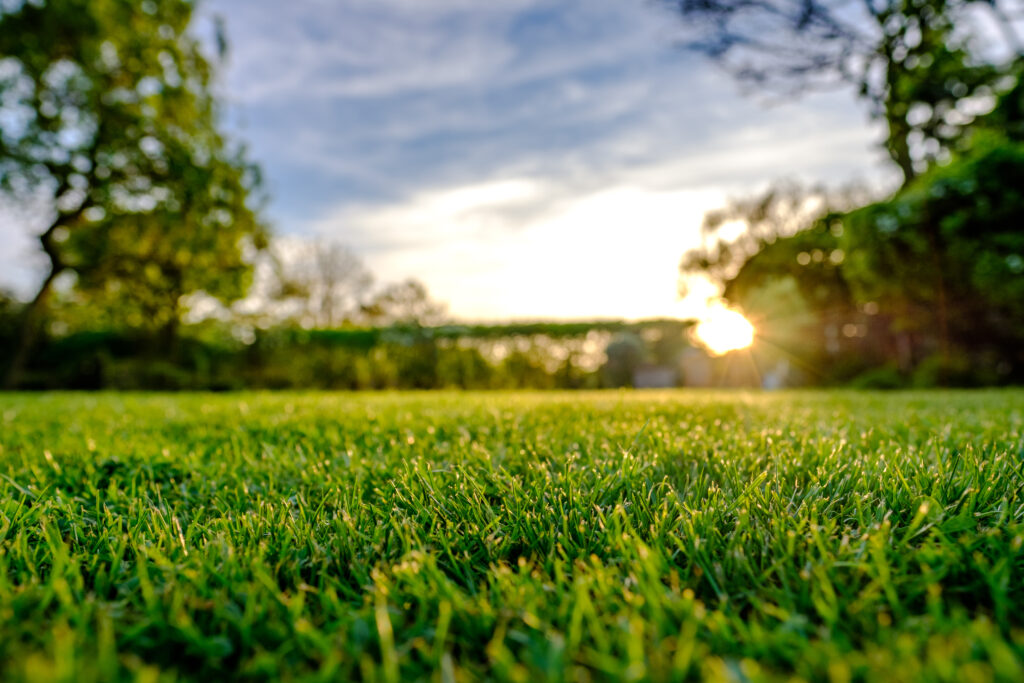 What Services Does Install-It-Direct Provide?
Our landscape design services in Carlsbad include everything you need for exceptional outdoor living and entertaining, from patio kitchens to outdoor fireplaces. Here is a list of our services:
Where Can I Get Inspiration for My Landscape Project in Carlsbad?
Carlsbad is home to golf courses, country clubs, county and regional parks, and botanical gardens where you can find inspiration and get ideas for your property. You can also find great inspiration at one of the spots listed on our Top 5 Landscape Designs in San Diego.
Why Should I Hire a Carlsbad-based Landscape Designer?
Local Knowledge
Carlsbad landscape designers are familiar with the local regulations, geography, and climate that can affect your design, choice of features, and installation.
Coastal Influence Understanding
Southern California coastal cities like Carlsbad require designers and contractors who understand coastal influences, such as salt spray, wind, and fog. They also have a better understanding of landscaping elements and features that complement coastal environments and work well with coastal lifestyles.
Hillside and Canyon Experience
Carlsbad's hills and canyons require the use of professionals who understand which features and hardscape options work best with varying topography. We have extensive experience working with slopes and uneven terrain and can help you design your dream landscape.
Access to Local Resources
Local landscape designers already have local connections with vendors and contractors, which allows them to provide high-quality services while sourcing materials ideal for Carlsbad landscapes.
Does Install-It-Direct Landscape with Plants, Succulents, or Gravel?
Yes, we work with homeowners to create a garden design that minimizes upkeep, works well with the local climate, and suits their lifestyle. This often includes succulents, native plants, and a variety of hardscapes.
What Landscape Design Styles Are Common in Carlsbad?
Residential landscaping in Carlsbad focuses on low-maintenance landscaping that caters to the upscale, outdoors North County lifestyle, including exceptional outdoor living spaces.
Does Install-It-Direct Design for Earthquakes, Wildfires, or Mudslides?
Yes, we will work with you throughout the design process to make sure your concerns about natural disasters are addressed. For example, we can recommend earthquake-friendlier hardscapes, fire-resistant plants, retaining walls, and ground covers that help control erosion.
What Does the Process of Hiring Install-It-Direct Entail?
The first step in hiring us for your backyard or front yard design is to contact us for a free estimate. Next, one of our designers will meet you on-site to discuss your project, create a 3D rendering of the design, work with you to better understand your timeline and budget, and answer any questions you have about the design or installation process.

What Questions Should I Ask Install-It-Direct?
Before you begin working with any landscaping contractor, you should ask the following questions:
Are your contractors licensed, bonded, and insured?
Do you have worker's comp and general liability insurance?
Are you licensed with the Contractors State License Board (CSLB)?
Do you have the correct licenses for the type of services I am requesting?
How long have you been in business and providing the type of services I need?
Do you have a list of completed projects in the area that I can look at in person?
FAQ
How much does it cost to consult a landscape architect?
Landscape design costs vary greatly depending on your location, the size of your yard, and the materials you plan to use. To get a better idea of landscape design prices, visit our pricing page.
What is the difference between a landscaper and a landscape designer?
A landscape designer will work with you to understand your needs and budget, and then create a personalized design that includes a 3D rendering and overall project management during the installation process. Landscapers are the professionals you hire to care for your landscaping after installation, with services like mowing, weeding, pruning, and light tree service. Landscapers do sometimes install some landscaping features, such as sod, patios, or walkways.
How much do landscapers charge per hour in Carlsbad?
You can expect to pay $25 to $50 per hour per person for yard maintenance services.
How much should I budget for a landscape project?
A general rule of thumb for landscaping projects is that you should budget about 10% of the value of your home for designing and installing landscaping.
Reach out to Install-It-Direct for landscape design in Carlsbad
We would love to use our expertise and years of experience in Carlsbad landscape design to help you create your dream landscape. Contact us today via email or phone to learn more about our design and installation services, discuss your landscaping project, and get a free estimate.