Landscape Design in Rancho Bernardo
Install-It-Direct is your Rancho Bernardo landscaping company offering full-service landscape design and installation. Our team can help you create beautiful outdoor living areas that suit your lifestyle and provide space for entertaining and spending time with family and friends without having to spend hours on lawn care and yard maintenance every week.
Rancho Bernardo is the northernmost residential community in the City of San Diego and offers upscale, suburban living just south of Hodges Reservoir where locals and visitors enjoy kayaking, boating, fishing, and picnicking. Set amongst rolling hills and canyons, this area also offers nearby hiking and beautiful views and is just a short drive from the coast.
Residents and visitors also enjoy local street fairs, like RV Alive!, and wine tasting at the family-owned Bernardo Winery, which is the oldest winery still in operation in this area. With so much to do, homeowners here need yards and patios that do not require a lot of maintenance and are always ready for entertaining guests. We are here to help you achieve this, including the design and installation of fire features, water features, artificial grass, outdoor lighting, patios and driveways, retaining walls, and outdoor kitchens.
What Locations Does Install-It-Direct Serve?
Install-It-Direct offers landscape design services throughout the Rancho Bernardo area, including Alameda, Bernardo Greens, Bernardo Hills, Bernardo Pines, Bernardo Terrace, Bernardo Trails, Bernardo Village Greens, Bernardo Vistas, and Woodcrest Heights. We also provide landscaping services in other parts of San Diego County, including La Jolla, Encinitas , Escondido, Rancho Santa Fe, Carlsbad, Poway, and Solana Beach, and Point Loma.
Transform Your Landscape in Rancho Bernardo
You probably already know what you would like to have in your yard. Your list of must-haves might include a sports court or putting green, meandering walkways that lead guests through lush gardens, fire features for friends to gather around, a large lawn for your kids and dogs, or a well-equipped outdoor kitchen perfect for grilling on the weekends.
Knowing your must-haves and the things you would like to include if possible is a great start and an important first step. Once you have this list, the next important step is to hire a professional landscape design company to help you make these ideas a reality.
A professional designer will work closely with you to bring your dream to fruition by assisting you with important considerations, such as your home's architectural style, safety or privacy issues, your property's terrain, and the size of the area. They can help you best determine how to use the space and which features to include while staying within your budget and timeline.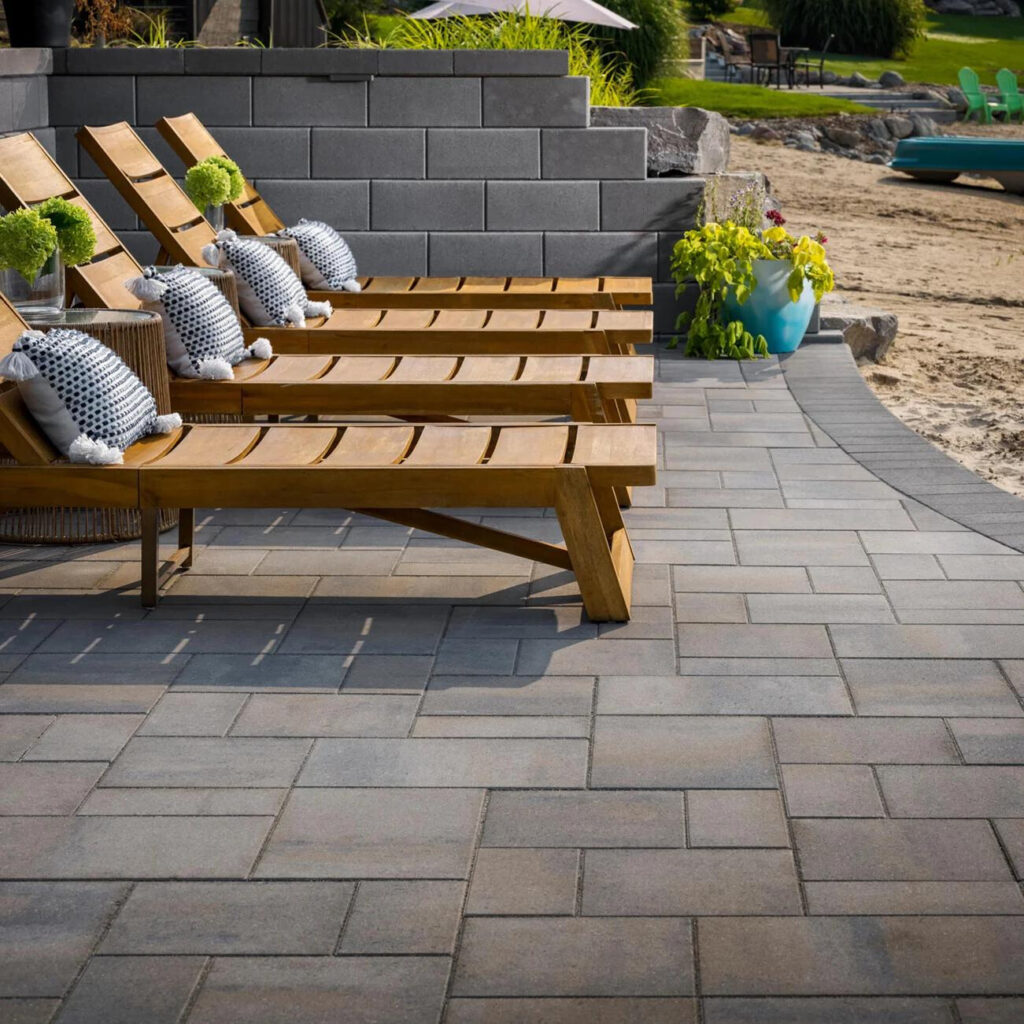 What Services Does Install-It-Direct Provide?
Whether you need an entire backyard design overhaul or want to enhance your outdoor living space with landscape lighting, our services are customized to fit your needs. We offer:
Where in Rancho Bernardo Can I Get Inspiration for My Landscape Project?
The first place to look for inspiration is right in your own neighborhood and adjacent communities. This is where you will get a good idea of landscaping trends in your area, the types of plants that thrive here, and landscaping features that work well here.
If you need more inspiration than you can find close to home, check out our list of Top 5 Landscape Designs in San Diego.
Why Should I Hire a Rancho Bernardo-based Landscape Designer?
Local Knowledge
Rancho Bernardo landscape designers are familiar with local regulations regarding landscape design and installation, know which features are trending in this area, and have specific knowledge that will help you determine what is best for your yard, such as which native plants grow best here or which grass or grass alternatives to choose for low-maintenance lawn care.
Coastal Influence Understanding.
Folks who live in coastal and near-coastal communities know that there are influences specific to these areas that other homeowners most often do not have to consider, such as fog, salt spray, and wind. Local landscape contractors know how to work with these coastal influences while designing and installing landscape projects.
Hillside and Canyon Experience
Rancho Bernardo is located in the rolling hills of North County San Diego, which means hillsides and canyons are common topographical features that require consideration when designing landscapes for this area. This could mean that you will need to consider erosion control or a retaining wall in your design or that your landscape architect or designer will need to consider which hardscape options will work best on slopes or uneven terrain.
Access to Local Resources
Because local contractors have better access to local resources, turning to local professionals for your design and landscape construction helps ensure that you will have a satisfactory end result that is delivered within your budget and timeline.
Does Install-It-Direct Landscape with Plants, Succulents, or Gravel?
Yes, the team at Install-It-Direct is well-versed in working with all types of drought-tolerant, low-maintenance landscaping features, which include gravel and other groundcovers, succulents and native plants, and other popular landscaping features.
What Landscape Design Styles Are Common in Rancho Bernardo?
North County homeowners enjoy an upscale, active way of life that often includes outdoor entertaining, golf, local attractions, and enjoying a near-coastal lifestyle. To accommodate this lifestyle, residents here need low-maintenance landscape design that can be guest-ready with minimal effort and includes features that can thrive in a dry, hot climate prone to drought. Well-designed outdoor living areas are important here, so expect to see outdoor kitchens, fire pits and patio fireplaces, pavers for driveways and patios, synthetic turf for expansive lawns and putting greens, and a focus on native plants, succulents, and low-water groundcovers.
Does Install-It-Direct Design for Earthquakes, Wildfires, or Mudslides?
Our team has years of experience working in areas that are at risk for wildfires, mudslides, and earthquakes. We can work with you to determine how best to reduce the risk of damage to your home or to enhance the chance of an easier recovery.
For example, if your home is in an area where mudslides are an issue, we can talk about retaining walls, grading, and other methods of erosion control. If earthquakes are your biggest concern, we can go over hardscape options that will hold up better and be easier and more affordable to repair after an earthquake.
For homes in wildfire-prone areas, we can work with you to determine how best to create a defensible space around your home and outbuildings and how we can use fire-resistant plants and hardscapes to create attractive, functional spaces that can help protect your home.
What Does the Process of Hiring Install-It-Direct Entail?
The first step in this simple process is to contact us for a free estimate. After that, we will meet you onsite to complete an assessment and discuss your needs, create a 3D rendering of the project for you, talk about your timeline and budget, and make sure to answer any questions you have before we break ground.

FAQ
How much does it cost to consult a landscape designer?
This depends on several factors, such as the size or the space being landscaped, features and finishes you want to include, and where your house is located. You can get an initial idea of how much your landscaping project might cost by visiting our pricing page or contacting us for a free estimate.
What is the difference between a landscaper and a landscape designer?
A landscape designer will work with you from the idea phase through installation. They take your list of wants and needs, consider your budget and timeline, make suggestions to address privacy or safety issues, and create an overall design for your outdoor living areas.
They will then provide you with a 3D rendering, walk you through the process, and oversee the installation of your landscape construction. Landscapers sometimes offer some basic installations, such as sod or walkways, but they usually are hired after installation for landscape maintenance, which might include weeding, yard cleanup, lawn care, maintaining landscape lighting or sprinkler systems, pruning, and light tree service.
How much do landscapers charge per hour in Rancho Bernardo?
Rancho Bernardo landscape maintenance is generally between $25 and $50 per person per hour.
How much should I budget for a landscape project?
This will depend on whether you live in a neighborhood with a homeowner's association, and, in Rancho Bernardo, there is a pretty good chance you do.
If your neighborhood has an association, turn to your bylaws to see if there are requirements related to landscape design costs. If there are, it is usually a percentage of the value of your home. If you do not live in a community governed by a homeowner's association, it is common to budget about 10% of your home's value for your landscape design and installation.
Reach out to Install-It-Direct for landscape design in Rancho Bernardo
If you would like to learn more about the services we provide or are ready to request a free estimate for your next landscaping project, contact us by phone at (858) 925-3000 or by email at [email protected]. We look forward to working with you!