9 Drought-Tolerant Ground Covers for Shade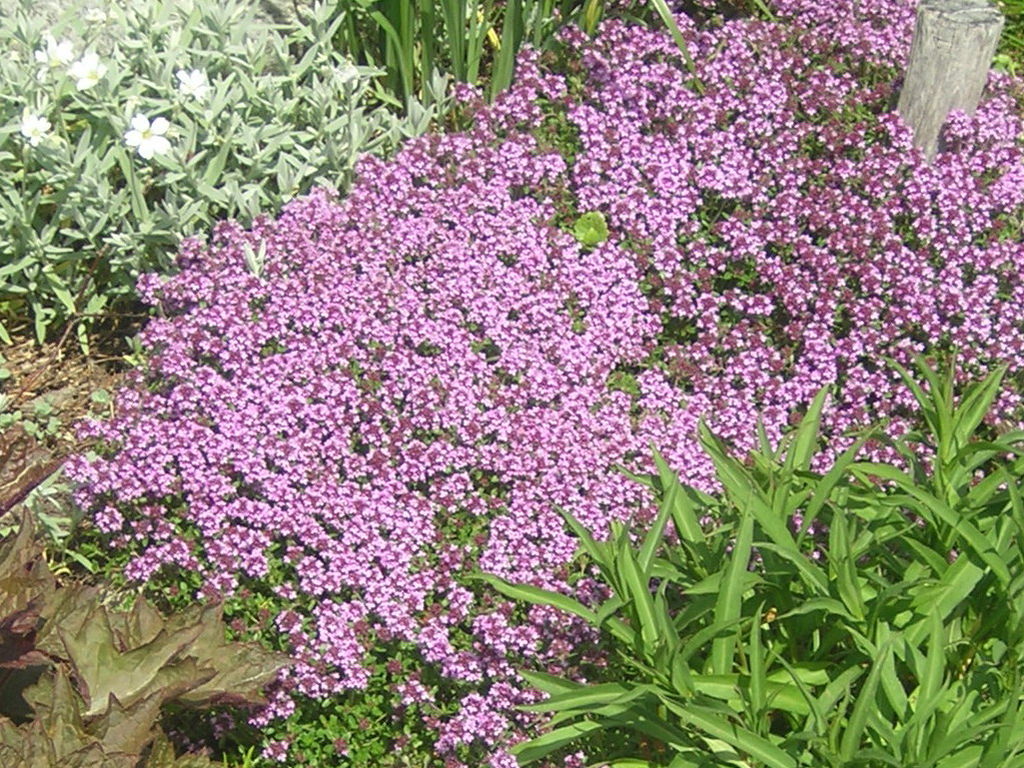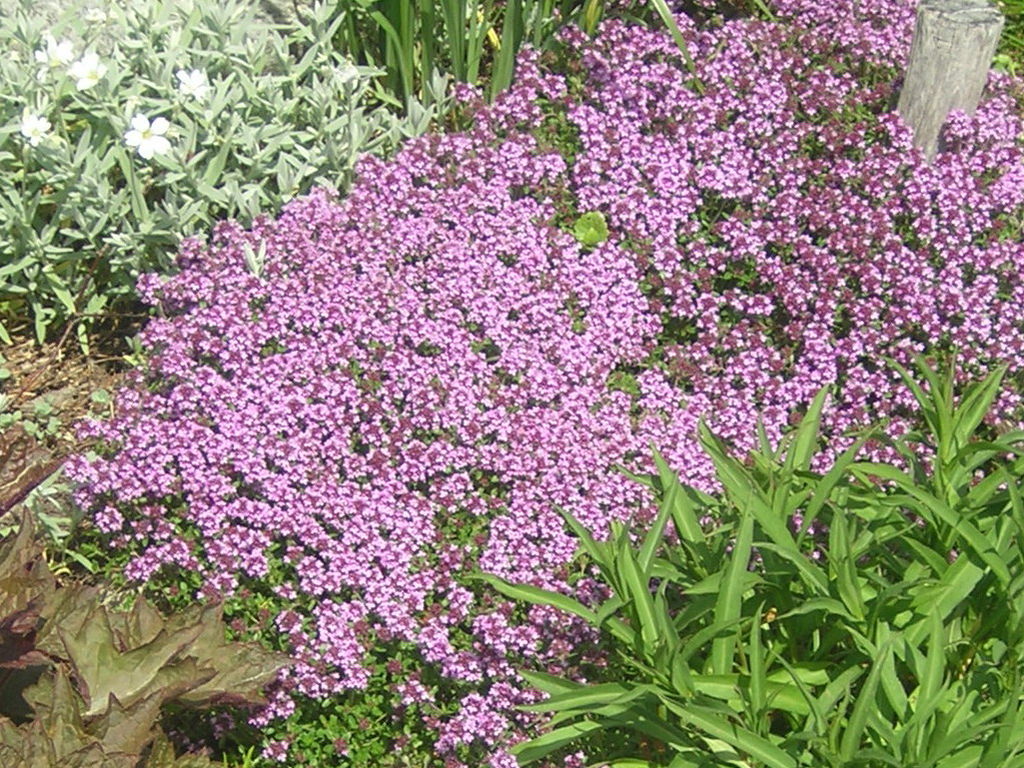 It can be tricky to get anything to grow in the shade, but it is particularly difficult to find plants that are both shade loving and drought tolerant. If you are in search of drought-tolerant ground covers for shade that will beautify your yard without increasing your water bill, here is a list of nine living and non-living options to help you find the right choice for your landscaping needs.
Here are 9 Drought-Tolerant Ground Covers for Shade:
1. Gravel:
Gravel comes in many colors and sizes, which makes it a versatile landscaping option with many uses. Often seen in driveways, walkways or patio areas, this no-water ground cover is an ideal option for homeowners who have very little time for yard maintenance or who need to cover a large area quickly.
2. Bark or Wood Chips:
Bark and wood chips are also no-water ground covers that require very little care. You may need to rake leaves out of your bark every once in a while or replenish it every couple of years to keep it looking new and fresh, but that is just about all it takes to keep this option looking great. Wood chips or bark can also help inhibit weed growth, can help the soil retain moisture and is an attractive way to cover bare earth inexpensively.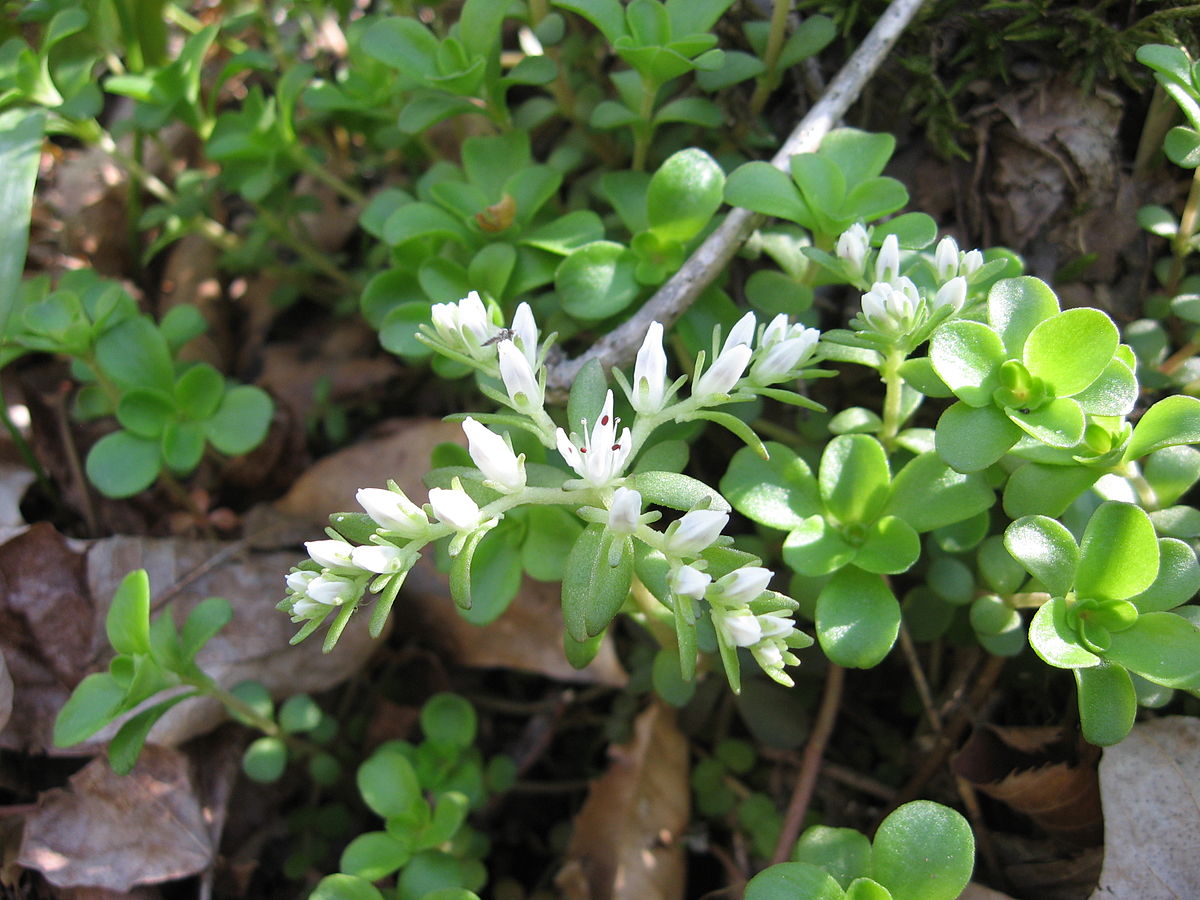 3. Artificial Grass:
You may want to use a little water to spray the dust off of your synthetic turf every once in a while, but that is all the water you will need with this low-maintenance ground cover option. This is the only non-living ground cover that gives you the look and feel of lush, green grass without the required irrigation that makes natural grass lawns a poor choice during times of drought. This is also a great way to have the look of a living ground cover in areas where nothing will grow or in areas of deep shade.
4. Periwinkle:
This flowering vine is native to the Mediterranean region and can thrive in part or full shade in Southern California. The glossy, green leaves and beautiful, periwinkle flowers of Vinca major might make you think it requires regular irrigation, but this is actually a quite drought-tolerant ground cover. As an added bonus, this is a long-blooming vine, which can have flowers from spring through fall. If you want a continuous blanket of foliage and flowers that goes from a sunny area of your yard into a shady area, periwinkle is a good choice, since it can thrive in either environment.
5. Sedum Ternatum:
Also known as woodland stonecrop, Sedum ternatum is native to North America and can thrive in both sun and shade. It will need a little water after planting but is a highly drought-tolerant succulent once established. It will spread well on its own, and you can easily take cuttings and plant them to encourage faster growth over a larger area. Although it only flowers for a short period in late spring into summer, this stonecrop offers an attractive ground cover throughout the year.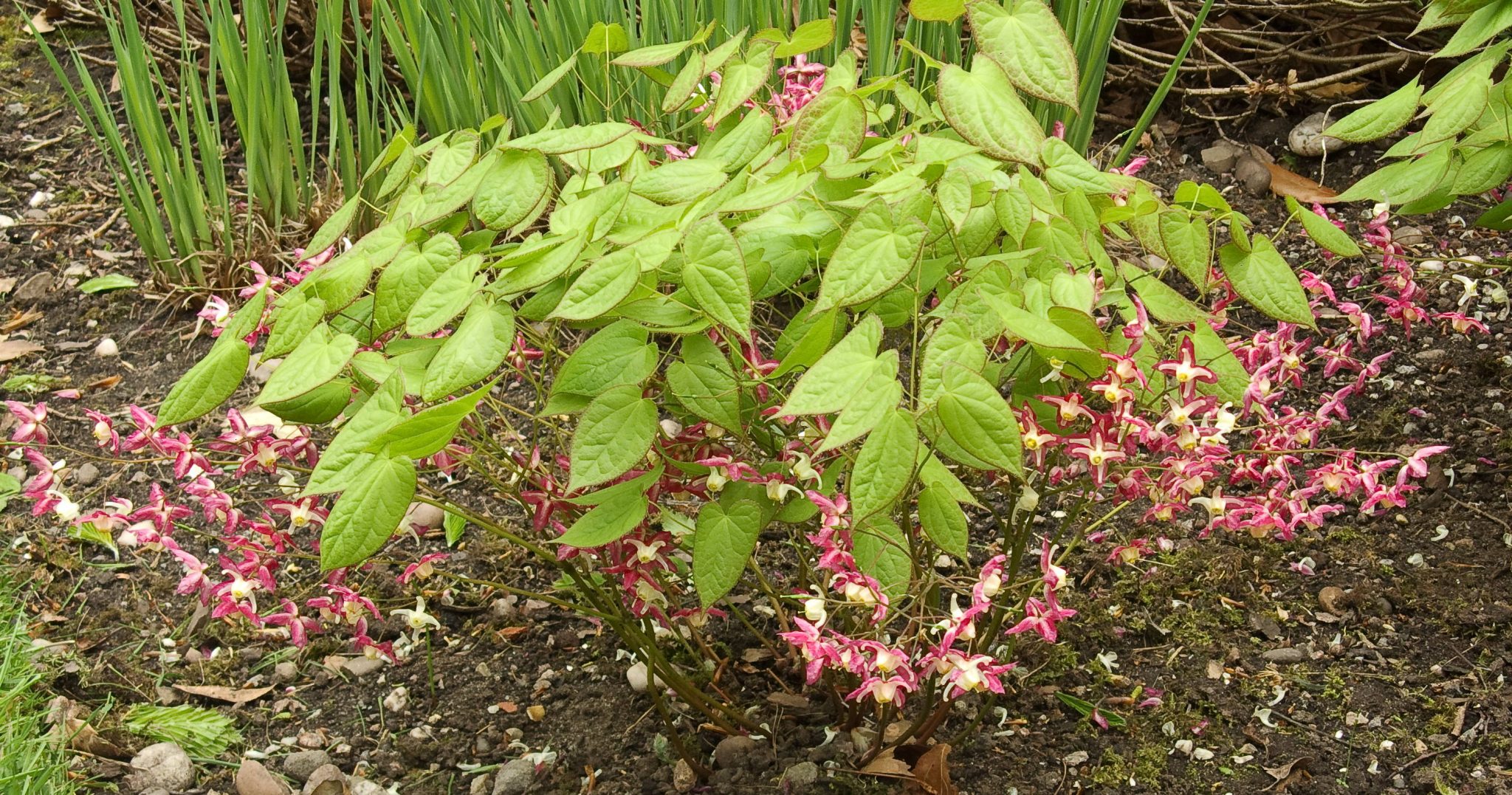 6. Golden Oregano:
Several varieties of oregano are grown for culinary or medicinal purposes, but golden oregano is the only variety that will tolerate shade. Both this and the sun-loving cultivars prefer well-draining soil and can tolerate drought conditions. You can enjoy the colorful foliage and fantastic aroma the entire year and are treated to pink or purple flowers in the summer. This one can grow to a height of between one and three feet, so if your oregano plants get more than a foot tall, you will likely want to cut them back to keep them low enough to use as a ground cover.
7. Bugleweed:
Ajuga reptans is native to Europe and has historically been used for medicinal purposes, particularly in the treatment of respiratory ailments. It is very popular with butterflies and provides a dense ground cover of green and purple leaves. Spring brings purple flower stalks to this drought-tolerant ground cover option that does just fine in full or part sun but also thrives in partial shade.
8. Creeping Thyme:
This European and North African native is an evergreen ground cover with flowers in shades of pink and purple. It is on this list because it is a drought-tolerant option that does just fine in shade, but it also offers a lovely fragrance and is a great creeper. Ground cover varieties of thyme are a particularly good choice for homeowners looking for an option that can handle some traffic. So if you need a low-water ground cover in between stepping stones or bordering a walkway, creeping thyme might be the right choice for you.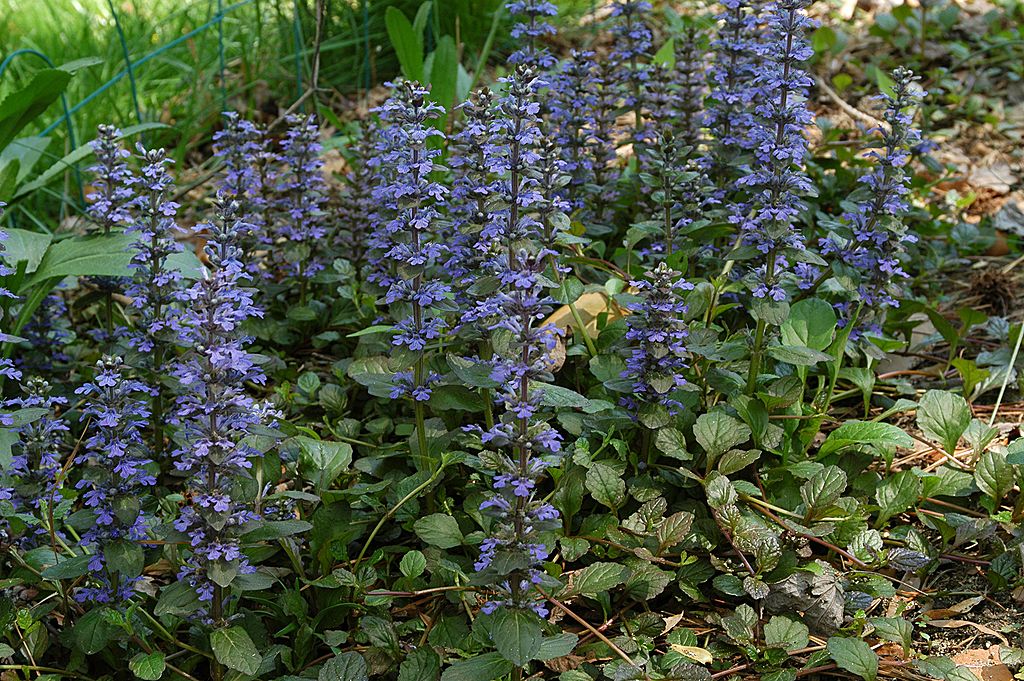 9. Red Barrenwort:
Also known as epimedium, this deciduous perennial flowers in spring and has leaves that turn red in the fall. It can grow to about one foot in height and prefers either partial shade or full shade. While it prefers regular irrigation, it is drought-tolerate in shade once it is established.
Drought-Tolerant Ground Covers: Further Reading
Photo Credits (in order of appearance): Wikimedia Commons/Borealis55; Wikimedia Commons/Mason Brock; Wikimedia Commons/Peter coxhead; Wikimedia Commons/EnLorax