Composite vs Wood Deck Guide: Pros and Cons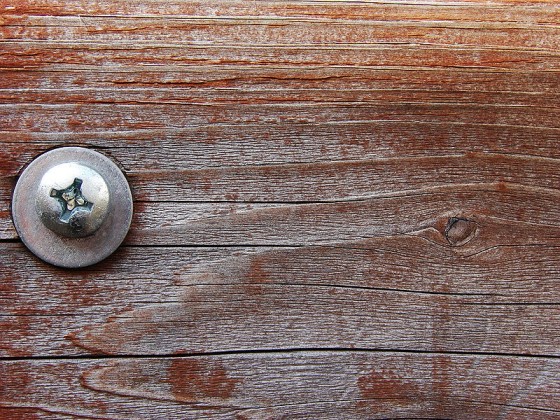 It's time to replace your deck and you're considering all your options. Do you stay with wood or go with the newer composite and plastic materials designed to look like wood? The answer depends on your maintenance requirements, longevity needs, and eco-friendly preferences.
Below we'll discuss the differences, pros and cons between wood and artificial wood decks, but first a quick overview of each material. Please note that besides decking, wood and plastic can be used for railings, and fences as well.
Wood —
Natural wood for decks include pressure-treated wood, redwood and cedar, and the newer tropical hardwoods like ipe and tiger wood. Pressure-treated wood is one of the most widely available materials and is usually cut from Southern yellow pine and chemically treated to prevent fungus, insects and deterioration.
Up until 2003, pressure-treated wood was treated with copper, chromium, and arsenic, which were hazardous to humans and the environment. Today, most pressure-treated wood contains much less toxic chemicals and is considered safe. Price-wise, pressure-treated wood is approximately 50-80 cents a linear foot depending on the size of the planks.
Installed cost: About $10 to $15 per square foot.
Redwood and cedar decks are rich in color and natural beauty. They also tend to be naturally resistant to insects, rot, and the weather. Redwood usually costs a little more than cedar and both are generally up to five times the price of pressure-treated wood depending on the grade of the wood.
Installed cost: About $17 to $22 per square foot.
Tropical hardwoods come from the Philippines, South America, Africa, and other countries. Most tropical hardwoods are heavy and dense and like redwood/cedar are naturally resistant to pests and rot. These types of wood are the most expensive option if you're going with natural wood decking.
Installed cost: About $22 per square foot.
Wood Deck Pros —
— Wood is typically the less expensive option.
— Wood is structurally sound and strong enough to support itself.
— Wood can be refinished by staining and sanding to retain/regain its look.
— Wood is a renewable resources that is recyclable and biodegradable.
Wood Deck Cons —
— Wood is susceptible to splintering, dry rot, cracking, and termites.
— Wood requires periodic staining and sealer applications to retain its look.
— Wood is higher maintenance.
— Price can vary by region and availability.
— Wood requires trees, which are cut from rain forests and other ecosystems.
Synthetic Materials —
"Artificial wood" decks are available in composite materials, and 100% plastic. Composite decks are composed mainly of wood fibers and recycled plastic and have realistic-looking wood grain features imprinted on the surface.
Installed cost: About $13 – $22.
All-plastic/vinyl decks are made from 100% recycled or non-recycled plastic. They don't contain wood fillers, but can be streaked to mimic a wood grain look. Plastic decking is available in dimensions similar to traditional lumber, and costs roughly the same per foot as composite deck materials.
Installed cost: About $13 – $22.
Composite Deck Pros — 
— Composite and plastic decks don't need sanding or staining.
— Synthetic decks are easier to clean and maintain.
— Composite lumber resists rot, insects and UV rays
— Plastic decking is made of mostly recycled materials.
— Composite decking comes in a wide range of colors.
Composite Deck Cons — 
— Usually more expensive than wood.
— Prone to mold, especially in the shade.
— Decks tend to get very hot in the sun.
— Chemical cleaners can strip the finish.
— More susceptible to grease and oil stains (a factor to consider when locating your BBQ)
— Synthetic materials aren't biodegradable and will sit in landfills after use.
— The color eventually fades in the sun.
Going Deeper —
Let's take a closer look at some of the above factors that receive the most questions and concerns from homeowners.
Mold — 
While it's correct that synthetic decks are lower maintenance than wood, they do mold from time to time. Wood does too, but wood can be cleaned and resurfaced; synthetic decks usually calls for chemical cleaners to kill the mold, which removes some of the finish.
Color Fading — 
As for color fading, both synthetic and wood decks suffer from it. In this case, wood can be re-stained and there are certain products out there that say they can restore composite decks to "like new."
Many people will tell you that because a composite deck can't be refinished, it needs to be replaced once color fading, stains and scratches change its look. This is something to keep in mind and address with your contractor who will have the latest information on products and maintenance suggestions.
Strength — 
When it comes to structural solidity, wood is an all-around strong material, and synthetic decks lack the same level of structural stiffness, so composite decking materials are only used on the top or the finished area of the deck and framing support joists are traditional wood.
Environmentally-Friendly — 
Finally, environmental impact is a top customer concern and a double-edged sword. Synthetic decks contain recycled plastics, which is good for the environment, but after the deck is removed, those same plastics will not break down and will remain in landfills. Wood is a renewable resource, but trees must be cut to make the lumber that makes the deck. Wood however, is biodegradable.
Final Thoughts
The decision to go with wood or synthetic materials for your deck isn't easy and involves a lot of variables. In the end, be sure you choose the best materials you can afford, because you get what you pay for applies to both real and synthetic. If you choose wood, pay careful attention to the grade of wood and ideally, check if the wood is certified by the Forest Stewardship Council if you're concerned about illegal tree cutting. For synthetic decks, special fasteners, fascia boards, and trim pieces may be required, and you'll want to ensure they're high quality for structural soundness and a nice look.
Your Turn…
Whatever your personal preference, your deck should be a reflection of your taste, lifestyle, and values.
What's been your experience with either wood or composite decks?
Photos: http://commons.wikimedia.org/wiki/File:Pisicine-plage-bois-composite.jpg
http://commons.wikimedia.org/wiki/File:WoodDeck-2797.jpg
Install-It-Direct