8 Drought-Tolerant Plants to Line Your Driveway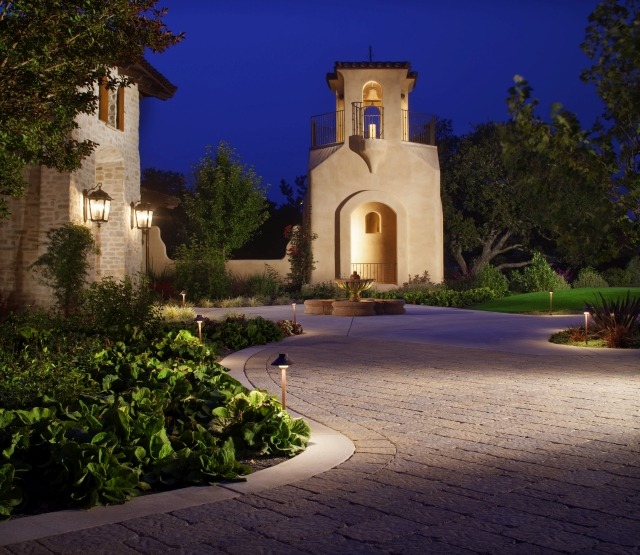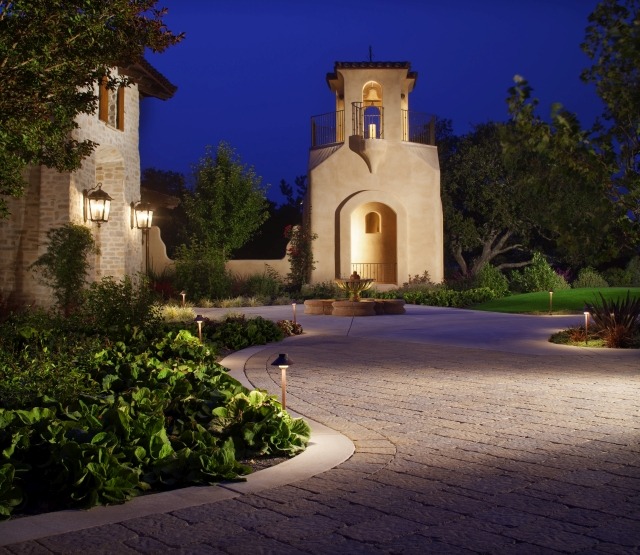 Mixing plants with hardscapes is a great way to soften the overall look of your landscaping and bring a variety of colors and textures into play.
When choosing which plants to use along your driveway, there are several things to consider.
First off, you will need to decide if you want to extend your automatic irrigation system to include this area, if it is not covered by your current system.
If you choose drought-tolerant plants that only need regular watering until they are established, you may be able to get away with watering them by hand and not needing to expand your current irrigation system.
However, it should be noted that an automatic irrigation system allows you to save time by not watering by hand and to save water by delivering just the right amount in a more efficient manner.
You also need to determine if a low-growing ground cover or a fast-growing privacy screen will better suit your needs.
This will likely be partly determined by the length and width of your driveway and the size of the planting strip along the side of your driveway, since larger or taller options may overpower a smaller driveway.
For example, a narrow driveway will only become narrower if you plant something large and bushy, like Mexican sage, next to it.
You will also want to make sure you do not limit visibility at the entrance of your driveway to make sure you and your guests can safely enter and leave your property with a clear line of sight.
The best options for use along your driveway are plants, shrubs or trees that are drought tolerant, resilient and able to withstand the heat reflected off of hardscapes, such as concrete or paving stones.
To help your drought-tolerant plants thrive and save even more water, be sure to use a thick layer of mulch to limit weed growth, help the soil retain moisture and add nutrients to the soil over time.
While it might be tempting to use gravel around the plants near your driveway, I would recommend sticking to organic materials.
Your driveway will already be reflecting a good amount of heat that these plants or shrubs will need to tolerate, so it is best to not add even more heat reflected off of gravel.
Here are eight drought-tolerant options to consider for your driveway border.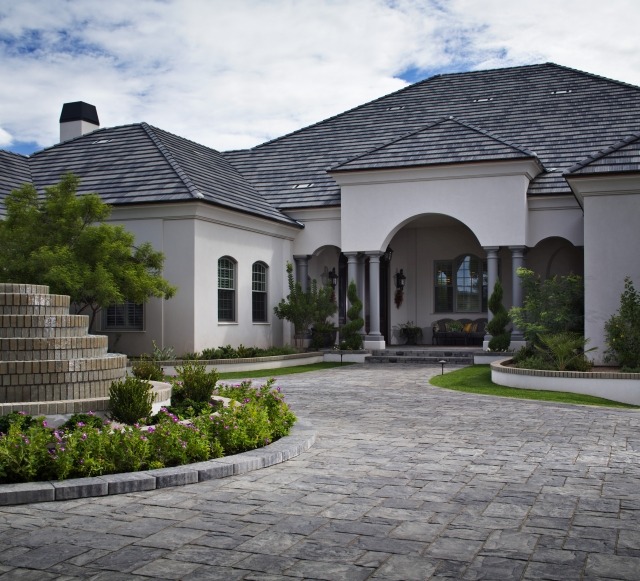 1. Mexican Sage
Salvia luecantha, also known as Mexican sage and Mexican bush sage, is a low-water landscaping option popular among Southern California homeowners.
This hardy shrub develops beautiful spikes of purple flowers and is happy to grow just about anywhere.
When it is not in bloom, it still brings color and texture to your landscaping with the grayish-green leaves you will see throughout the year.
Mexican sage works well along driveways because it is easy to care for and is resilient enough to survive if you accidentally drive over part of it.
If a section becomes very damaged, you can safely prune it without hurting the shrub.
It is also quite bushy and grows wide and up to about four feet in height, which makes it a great option for covering a lot of ground with just a few plants.
As an added bonus, this easy-care, attractive, drought-tolerant shrub also attracts hummingbirds.
2. Russian Sage
It is hard to go wrong with Perovskia atriplicifolia (aka Russian sage).
This drought-tolerant perennial will thrive just fine if left almost completely alone and needs very little water once it is established.
Although its common name is Russian sage, it is not a member of the salvia family (it is actually in the mint family).
Historically used for medicinal purposes, you can also add this one to your backyard herbal remedy garden — as long as you do not use chemical pesticides or herbicides, which really are not necessary anyways.
This option is not as bushy as Mexican sage and, therefore, is not quite as resilient if you drive over it, but it still holds up quite well.
If you do choose to grow this attractive, colorful addition to your landscaping along your driveway, you may want to also grow some away from exhaust fumes and rubber tires so that you will have some to use for culinary or medicinal purposes.
Russian sage also grows to about four feet tall, but will usually not get quite as wide as Mexican sage.

3. Lantana
There are so many species in this genus, that we will just call this one by the genus: lantana.
Part of the verbena family, these hardy, fast-growing plants are perennials in Southern California and can grace the border of your driveway with beautiful clusters of white, yellow, pink, orange, blue or multi-colored flowers.
They do require regular watering while they become established, but once they are going strong, you can water them weekly — and they will likely forgive you if you occasionally forget to water them at all.
Some varieties are thought of more as invasive weeds in some parts of the world, which gives us a clue to just how well — and how quickly — these little beauties can cover some ground.
If you do not want to prune them regularly, these work best for wide driveways where they can spill over the edge and add a softer texture to a large area of hardscape.
Some shrubby varieties can grow quite tall (up to about six feet) so ask your local garden center which varieties are best for your needs.
For example, certain varieties work better as low-growing ground covers, and some work better as privacy hedges.
They can also be grown in containers, which means these might be a good choice for a low-water option on either side of the entrance to your driveway as well.

4. Texas Ranger
Leucophyllum frutescens, also known as Texas ranger or Texas sage, is an excellent choice for drought-tolerant landscaping and needs very little care to thrive.
Silvery-green foliage and purple flowers bring beautiful colors and texture to your landscaping, and this hardy, resilient shrub looks fantastic alongside a paving stone driveway.
Once established, they only need to be watered during the warmer months of summer or when there is very little rainfall during times of drought.
This attractive option is native to Texas and Northern Mexico, which speaks to its ability to tolerate drought conditions quite well.
Growing to over eight feet in height in the right conditions, this evergreen shrub can be shaped to create a privacy hedge and is usually best when used to border long, wide driveways.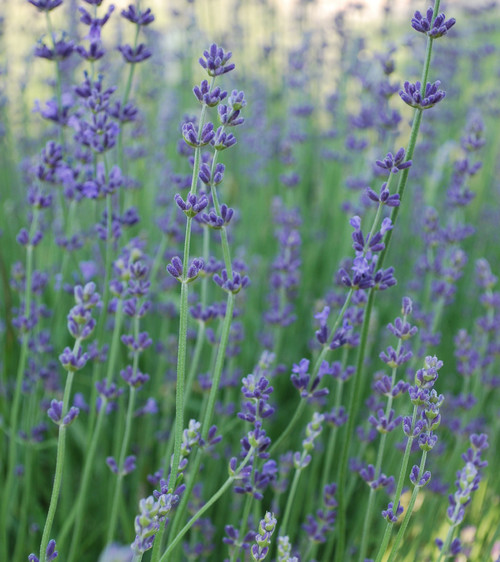 5. Lavender
Lavandula is a genus of plants with more than three dozen species from which to choose.
English lavender (Lavandula angustifolia) is the most common variety, but your local garden center will likely have at least a few varieties available.
This will allow you to work with your landscape designer to determine which will work best for your particular situation.
Lavender can be used for culinary purposes or in traditional medicine but, like other herbs grown for consumption, I would recommend growing some in your garden away from the driveway, if you plan to use it for these purposes.
You can, however, use the lavender you grow along your driveway for making potpourri or sachets for use around the house.
These perennial shrubs can grow to about three or four feet tall, depending on the variety, so they can be used to provide a bit more privacy without blocking your view as you leave your driveway.

6. Seaside Daisy
Erigeron glaucus, which is also known as seaside daisy or beach aster, is native to coastal California and thrives with very little care.
This low-growing, flowering plant fits best along the driveways of oceanfront homes or homes near the beach, which is where this member of the daisy family is known to grow wild.
This short perennial only reaches a height of about one foot, so this one is best used in areas along your driveway where you want to add a colorful ground cover without much height.
Since most beachfront homes have short driveways, this low-growing option is a great choice that will look natural and will not encroach upon your driveway or overpower the design of your paving stones.

7. Leyland Cypress
Cupressus leylandii is a fast-growing, evergreen tree that can reach great heights rather quickly, making this an excellent choice for folks looking for privacy.
These coniferous evergreens can grow as much as four feet in a single year and can tower at more than 100 feet after a couple of decades of growth.
Unless you plan on cutting it back to keep it at a manageable height, this drought-tolerant option is best for folks with larger properties, long driveways and no nearby neighbors who might not appreciate these giants towering over their house and blocking the sun.
Leyland cypress trees love sun and can withstand salty air near the ocean, so this is a particularly good choice for homes near the coast, but it will do just as well a bit inland.
If you live in a particularly hot, inland area, this might not be the best choice, since Leyland cypress do best in more moderate climates.
You do see these used along short driveways in residential neighborhoods, just remember that if you want to use them in this setting, you will likely need to be a bit more diligent about pruning them each year.

8. Rosemary
Rosmarinus officinalis, more commonly called rosemary, makes a great hedge and is a versatile choice that will go with most landscaping styles.
Left in its natural state, rosemary goes perfectly with gardens with a natural flair, while a well-groomed rosemary hedge is a great addition for modern landscapes or traditional, well-manicured gardens.
Rosemary can be used for culinary or medicinal purposes, to this is another one you may want to add to your backyard garden as well.
This hardy, resilient, evergreen perennial brings color, texture and fragrance to your driveway border and will delight your guests with flowers in hues of pink, blue, white or purple.
You can easily keep rosemary short with regular pruning, but you can allow it to grow to its full height, which is usually about five feet, if you would like it to also add a bit of privacy.
Your Turn…
Which drought-tolerant plants or shrubs did you choose to use in the border along your driveway?