9 Tips for Getting More Use Out of Your Front Porch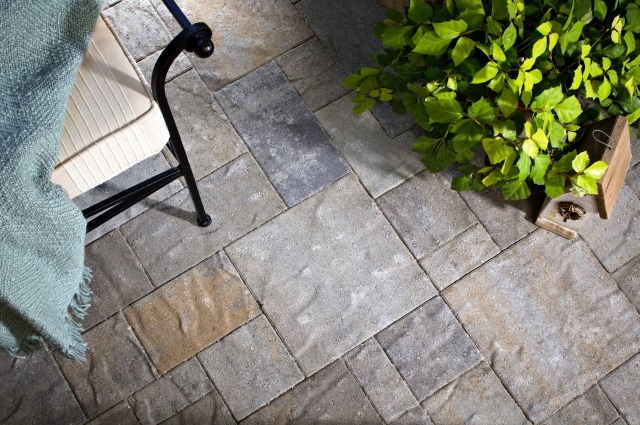 It was not that long ago that front porches were popular hangouts where folks waved to their neighbors as they drank their morning coffee and friends gathered to share the latest news and gossip.
As air conditioning became more common in homes, there was less reason to sit outside on warm days, and television sets and computers have provided increasingly interesting activities that are easily enjoyed inside.
On top of these modern conveniences driving us indoors, the appeal of this small-town notion began to wane as our schedules got busier and we grew accustomed to parking our cars in the garage and slipping into the house unnoticed.
We collectively retreated to the privacy and tranquility of our backyards where we could enjoy undisturbed outdoor living, and it was not long before most folks did not even know their neighbors' names.
While there are some neighborhoods where neighbors still chat over the fence and exchange trays of cookies at Christmas, front porches are now largely going unused.
Sure, we hang a few plants, keep them perfectly painted, and make sure they look welcoming as they serve their purposes of enhancing our home's curb appeal and greeting our guests.
But those cute little bistro sets and benches that we never actually sit on are really going to waste.
Front porches, as a whole, have largely been relegated to the mundane duties of providing a passageway from the outside world into our inner sanctuary, but few stop and actually spend any time enjoying these spaces.
This is truly unfortunate, particularly when you consider the amount of usable space with such great potential that is being so sadly neglected.
Here are nine tips to help you reclaim this space and make your front porch an inviting, functional outdoor living area for you, your family and your guests to enjoy.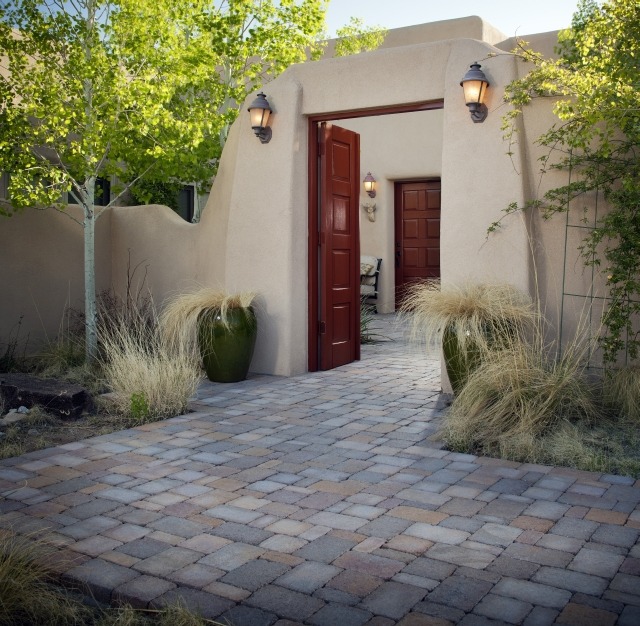 1. Pick up where tradition left off.
One option is to simply embrace the tradition and pay homage to this bygone era.
Start heading out front with your first cup of coffee in one hand and the newspaper in the other.
Wave to joggers, introduce yourself to neighbors walking their dogs and maybe even invite someone to join you for a cup of coffee.
This option definitely is not for everyone but, if you are not the shy type, you just might find that some of your neighbors are worth getting to know.
If you spend enough time on your porch engaging passersby, you also might find that other folks in your neighborhood will start to do the same.
2. Add comfortable seating.
No one wants to spend time in a space that is not inviting so, just like the outdoor living spaces in your backyard, you need to create a welcoming front porch where people will feel comfortable and want to stay awhile.
An important part of creating welcoming outdoor living spaces is choosing the right seating.
It should be durable and comfortable, and it should entice your guests to sit down and relax.
If you are a fan of tradition, you might even want to consider adding a porch swing, which is a quintessential addition to any covered front porch.
3. Add texture with textiles.
One of the easiest ways to make any outdoor living area warmer and more inviting is to add textiles.
A colorful rug will make it feel more like a functional outdoor room, while cozy cushions and throw pillows will make it feel like somewhere you and your guests can spend time comfortably.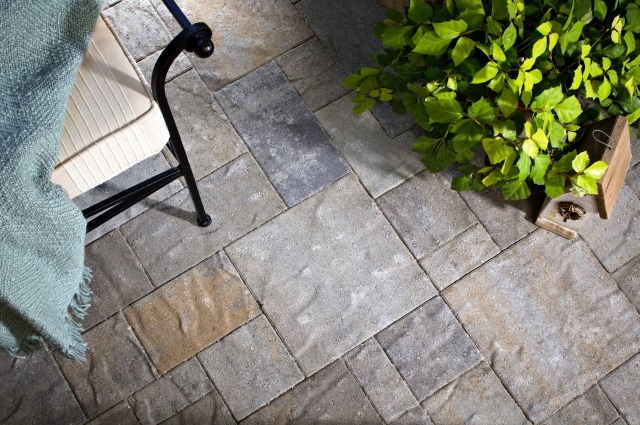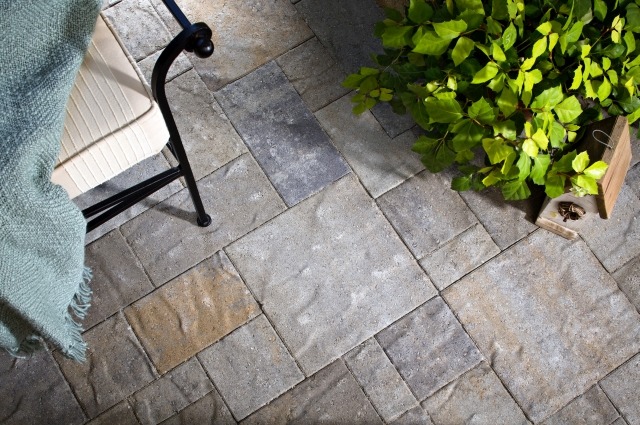 4. Increase front porch privacy.
One of the main reasons we no longer hang out on our front porches is that we simply enjoy our privacy — a lot.
We like the tranquility of a backyard oasis where there are no watchful eyes or chatty neighbors taking up our time.
But with a few small changes, you can most likely make your front porch a more private place for you to enjoy.
Patio curtains, hanging plants and sturdy room dividers all will help block the view of neighbors, while a fountain or other water feature can buffer exterior noise and make it more difficult for a nosy neighbor to hear your conversations.
If you are not in need of a quick fix, you can also plant trees or a privacy hedge to create a more secluded space.
5. Transform it into a courtyard.
Not every home design will lend itself well to easily transforming a front porch into a courtyard, but if yours will allow for this conversion, you may be pleasantly surprised with the results.
A courtyard provides the privacy so many of us have come to value and makes a more secure space that we can use for a wider variety of purposes.
For example, installing a garden wall around a paving stone patio creates a more intimate space that feels less exposed to the neighborhood and can more easily be used for entertaining.
A shorter sitting wall is another option that will give your porch a courtyard-like feel without blocking the view.
6. Turn it into a garden area.
If you are not using your front porch for other purposes, consider transforming it into a functional space where you can grow herbs, fruits and vegetables.
This will likely work best if your front porch is already somewhat secluded or if you are considering the courtyard idea mentioned above.
If you want to be able to enjoy the food you grow in containers on your front porch, you will probably want to feel relatively sure that nothing has come in contact with your plants in a negative way, such as neighborhood dogs or children.
A simple, paving stone sitting wall or a garden wall is likely all you need to feel confident that your food plants are comfortably separated from the street.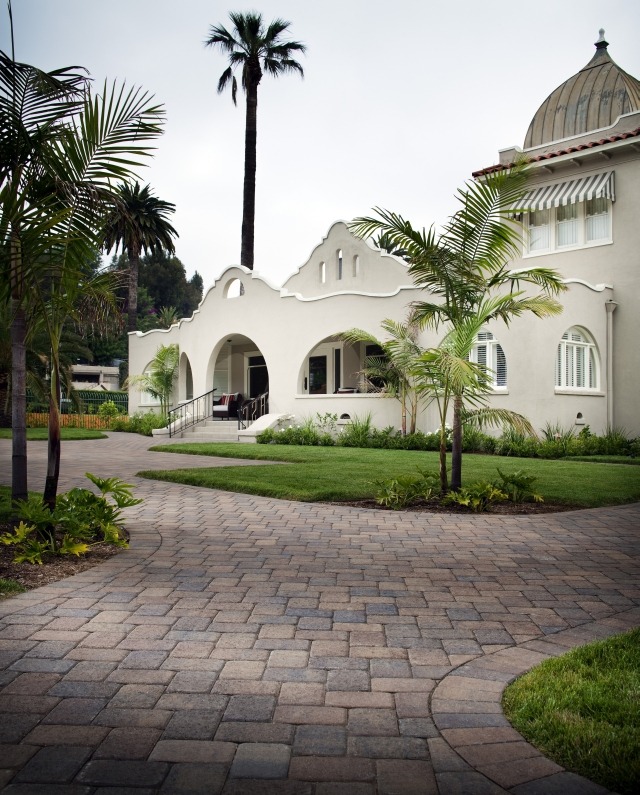 7. Create an outdoor mudroom.
If you are pretty sure you want to keep all of your outdoor living and entertaining in the backyard, you can still make your front porch more functional by turning it into an outdoor mudroom.
This will help protect the floors inside your home, help keep dirt and allergens out of your home, and provide your children and guests with a comfortable spot to take off muddy shoes, stow their umbrellas or store items that are only used outside or away from home — such as sports equipment or coats.
This can also free up space in your entryway and help you keep a handle on unsightly clutter.
8. Make it a storage space.
Now you are not going to want to go overboard on this one, but a front porch can provide additional storage space.
This only works well if you add a closed storage unit, such as a cabinet or a deck box, that goes with your porch's decor and takes up only a small part of the space.
If you do not have a garage or have so much stuff that you cannot fit it all into the garage, an unused front porch can provide a little extra space, but it can also very easily become a cluttered, uninviting mess.
So this is another way that you can make your front porch more functional, as long as you keep in mind that enhancing curb appeal is one of your porch's most important functions.
9. Turn it into a sun room.
If you just cannot bring yourself to sit on your front porch or entertain guests there due to lack of privacy, it may be time for a redesign.
Sun rooms are often surprisingly inexpensive when compared to the cost of adding other types of rooms to your home, which makes this a great way to gain square footage without emptying your bank account.
It is also an ideal way to turn a previously unused space into one of your family's favorite places to hang out.
A sun room can function as an entryway, mud room, play room, art studio, craft room, yoga studio or flex room and is the perfect transition between your home's indoor and outdoor areas.
If enclosing your porch does not increase the privacy quite enough, you can always add window coverings to some or all of the windows to create a more secluded space.
Your Turn…
What have you done to make your front porch a more functional space?