How to Make Your Backyard Feel Like a Resort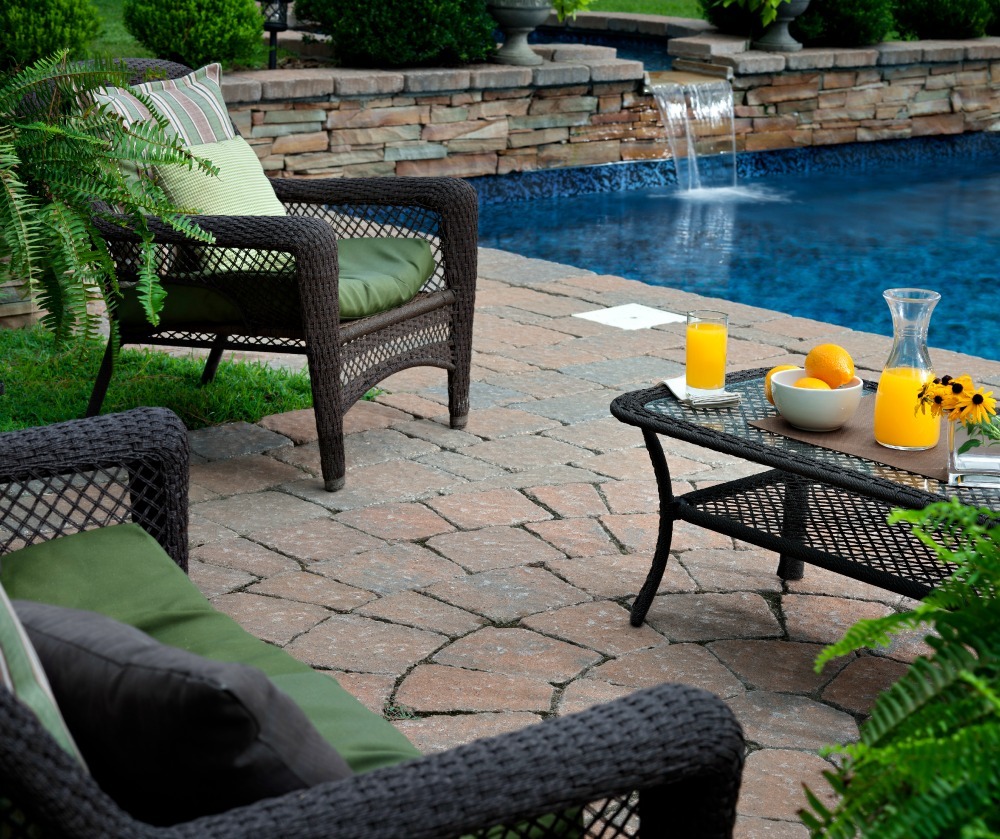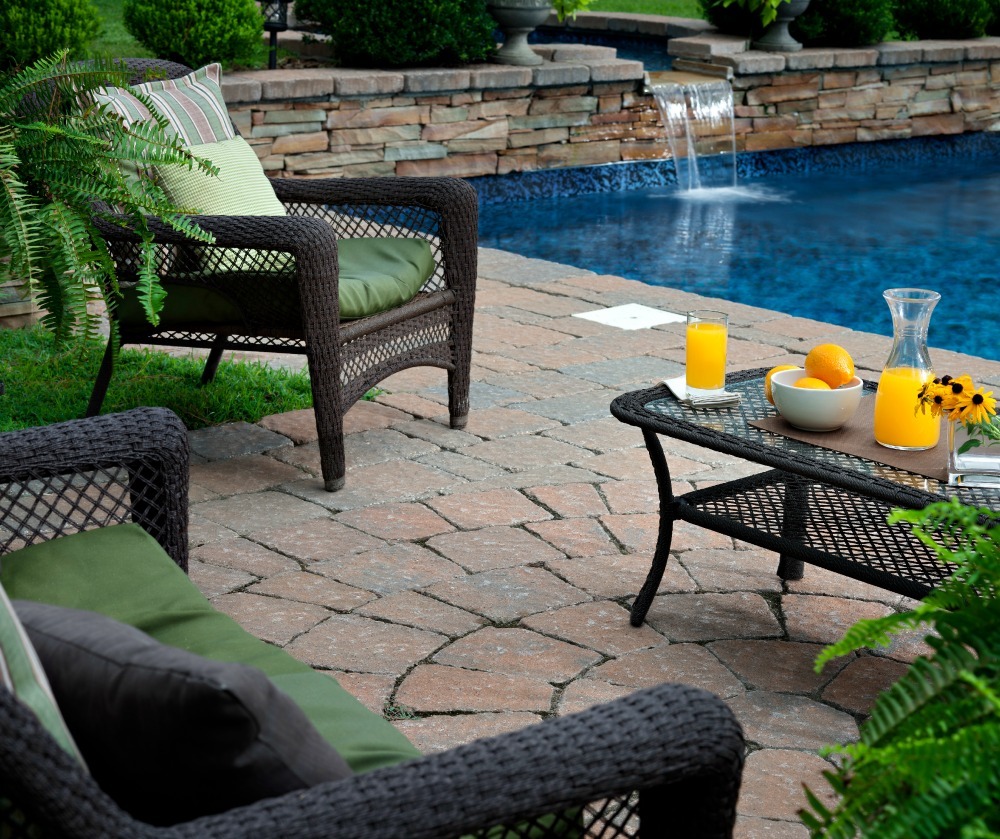 Resort-Style Backyard Ideas
If the idea of being on perpetual vacation excites you, have no fear. San Diego already provides the sunshine so make your backyard feel like a resort with these ten tips.
1. Hang a Hammock
Wellness resorts like Rancho La Puerta in Tecate, Mexico advocate that everyone should spend some time in a hammock every day. Whether you read, nap or just hang out in it, the swinging motion helps relieve stress. Research has shown that the motion also creates the same brain waves in adults that causes babies to fall quickly into deep sleeps while also enabling deeper concentration—a reason why you might remember what you read in a hammock a bit better.
2. Relax with a Water Feature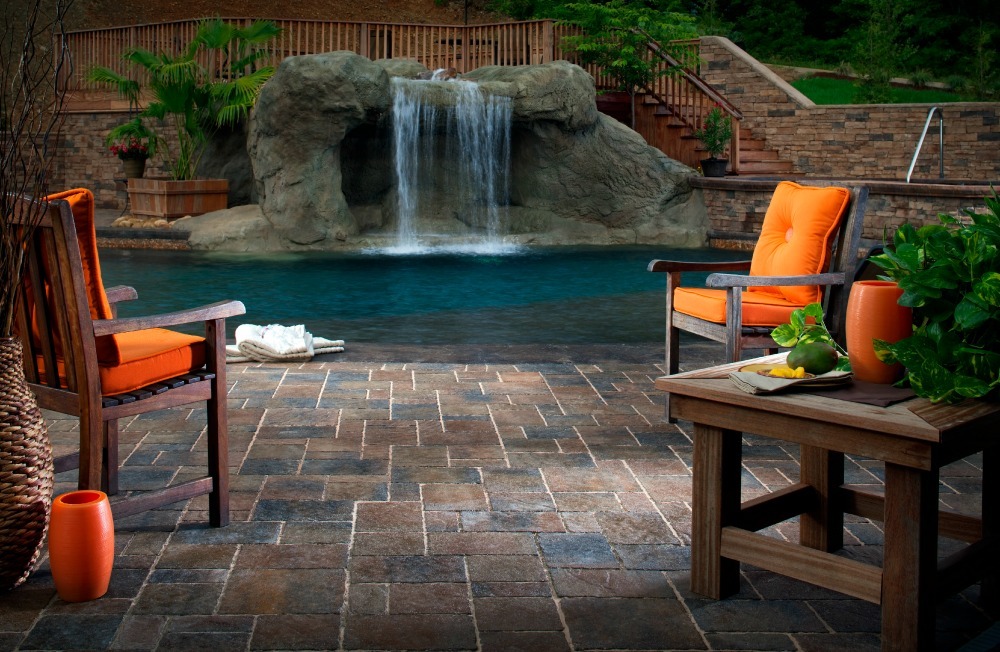 Soothing sounds of running water relax the mind while conjuring up memories of lounging on the beach. Water features also can help drown out the sounds of neighborhood activity and cars. The drought mandates that water features like fountains use pumps that recirculate water rather than add it. These pumps can also be powered using solar energy. Your local expert can help advise regarding environmentally sensitive installations and maintenance.
3. Well-Placed Landscape Lighting
Resorts have a knack for spotlighting tall trees and layers of plants that lure guests into spending time in outdoor spaces. An expert can install landscape lighting to strike the perfect balance of overall, task and accent lighting. Smaller, DIY accents can also create a huge impact. Stop into a retailer like Home Depot to pick up outdoor rope lights which can tastefully line fencing, steps, trees and more. Or, opt for lighting strands like the kind with hanging bulbs, often seen illuminating umbrellas and hanging from eave to eave over dining areas, walkways and more. Either two of the latter options work brilliantly for creating a festive ambiance.
4. Create a Kids Play Area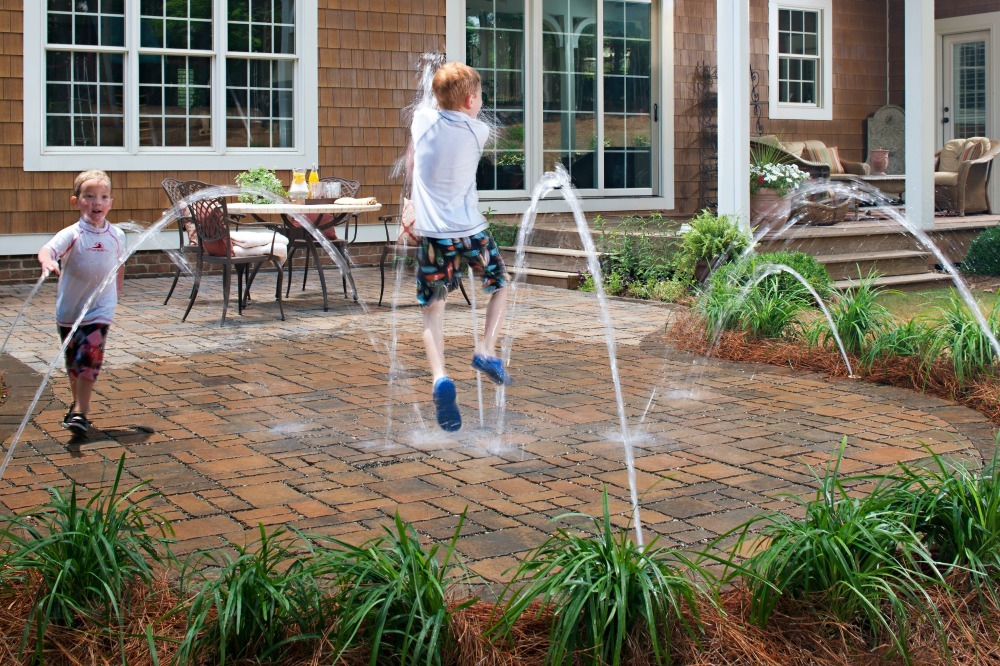 When the kids are happy, so are the parents. A number of family resorts feature play areas with water slides, toys and in-ground water features that soak kids. The latter can be easily installed with concrete pavers as a base. If trying to trim down water usage is a priority add in outdoor games instead. Croquet and outdoor chess sets are classic games often seen at high-end resorts. Try a bean bag or ring toss–the more options you have, the better. A long list of popular outdoor games includes duck-duck-goose, freeze tag, steal the bacon and red rover.
4. Design an Activity Center
A small activity center can serve as the hub of all outdoor kids'e entertainment and storage area for games such as those listed above. Hang an outdoor chalk board and list games the kids can play at certain times, much like a resort activity center might. Sometimes, it's helpful to remind kids of games they can play plus it's an easy way to keep kids at a party structured and entertained. You could even place a cooler full of juice boxes and snacks here, too.
5. Add Fire to Encourage After-Hours Lounging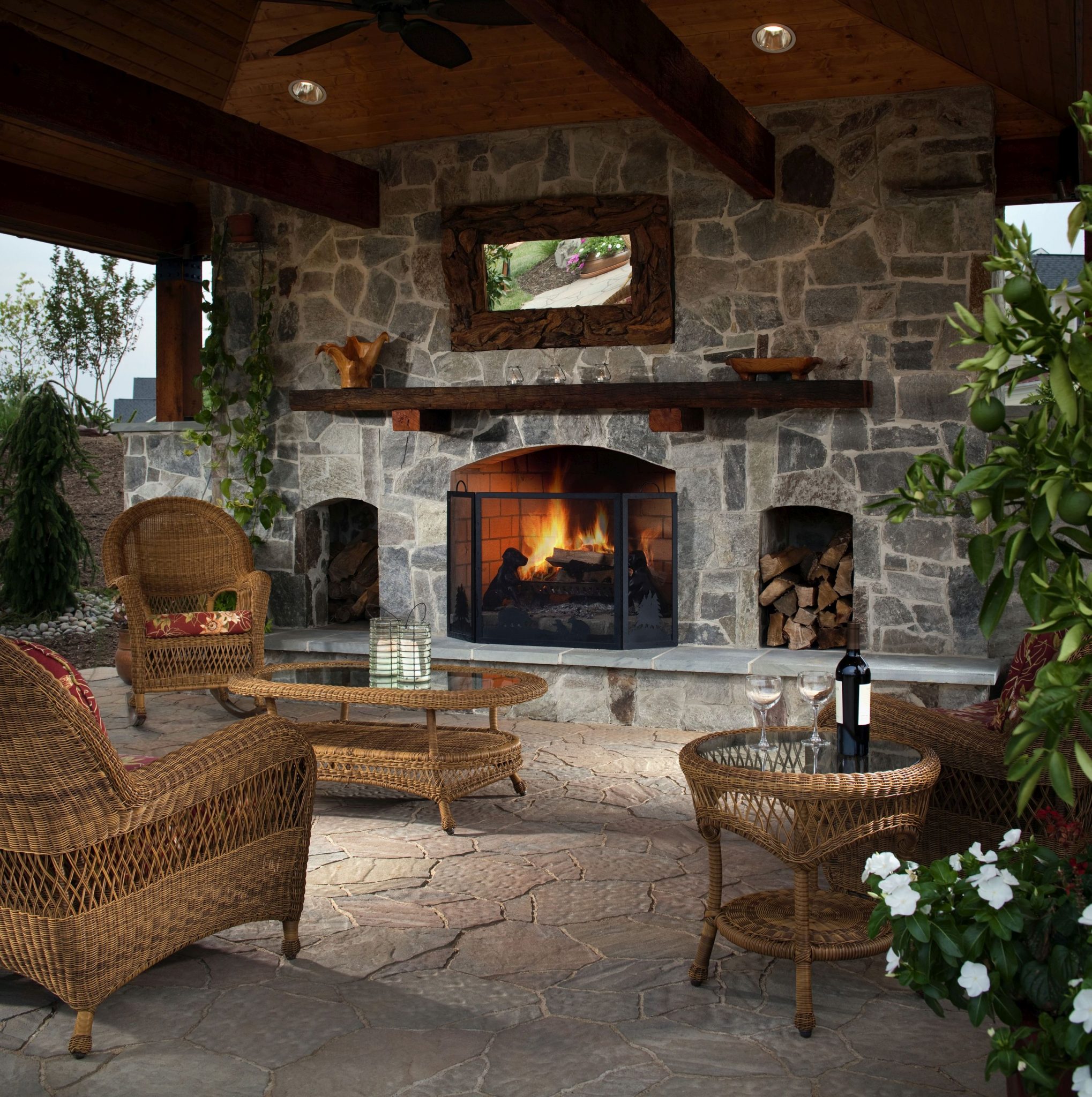 These days, there is a fire pit to fit into any budget, patio size and lifestyle consideration. The added warmth and cozy feel of a fire pit or fire place can cause one to linger outside and forget the rush of daily life. Modular sets made out of pavers with separate, already-made pieces (chimney, wood storage, hearths, brick ovens and fireplaces) can be combined to create the heated outdoor living space of your dreams.
6. Get Festive with an Outdoor Bar/Bar Cart
Outdoor dining is a must-do on a resort holiday, just as it is in San Diego. Step up your outdoor entertaining game by adding an outdoor bar area. These days, one can have insulated wine refrigerators, sinks, keg taps and more in an outdoor bar area. An option that won't break the bank–and is arguably more convenient–is an outdoor bar cart that can be wheeled from space to space. Stock it full with good liquor and mixers for you and your guests to choose from. Is there a cocktail you love that is poured at a particular resort? Get into the habit of asking favorite resorts and restaurants to show you how to make a preferred cocktail and keep a log of these delights on your bar cart.
7. Dine Outside
Set up a proper table and dine outside. Forget the paper plates and set the table with placemats, cloth napkins, a vase of flowers, candles and flatware just like a restaurant would. Speaking of outdoor dining, we have guides for how to clean patio furniture and how to clean Sunbrella fabric, a popular choice for padded chairs and lounge furniture. A seasonal change of throw pillows can also liven up the space and be sure to have enough side tables near lounge chairs for you and guests to rest umbrella drinks on.
8. Spruce Up Planting Areas
Typically, resort landscaping mimics the surrounding area or is designed inline with a particular theme. For example, resorts in Hawaii typically maintain a tropical look. Resorts in Scottsdale usually incorporate sparse desert planting. While water-wise is recommended in San Diego at the moment, it's possible to create a tropical look with the use of palms and by getting a little creative.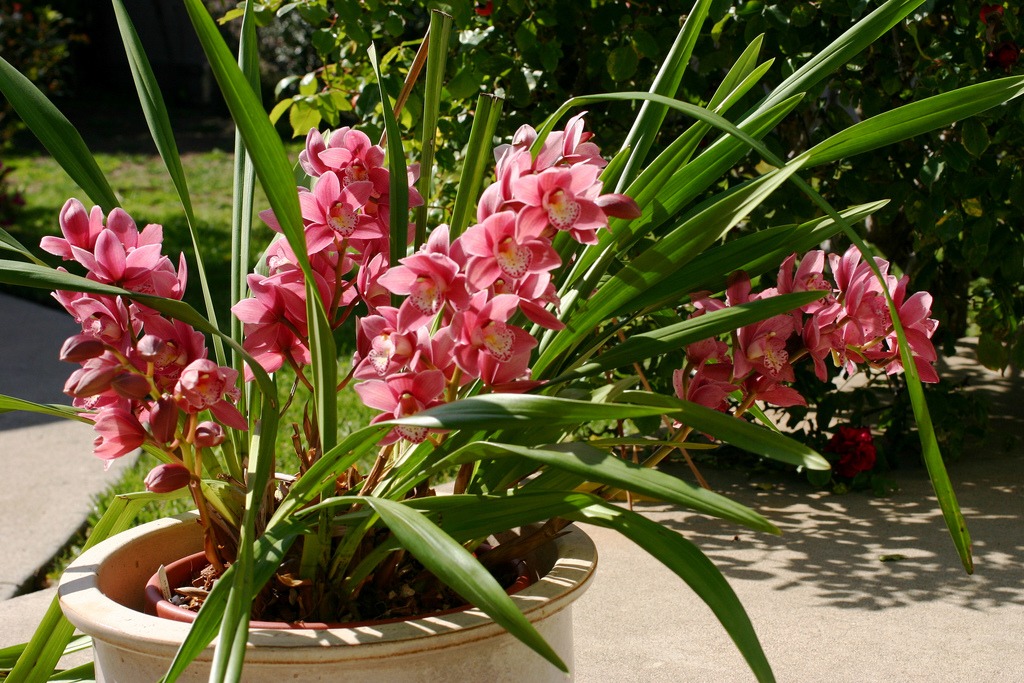 A sure way to add a resort feel is by tastefully placing orchids everywhere. Remember that most of them can live as air plants, tied to trees (as often seen in tropical climates like Hawaii and Singapore) and other surfaces. It's certainly possible to do this in San Diego but you'll need to mist them in order to replicate the humid environment that they are used to. But if you have an area with filtered sunlight and a cool tree to serve as a base, this looks awesome.
Otherwise, inexpensive orchids from places like Trader Joe's liven up outdoor tables and countertops. Cymbidium orchids can survive outdoors in San Diego as beautiful container plants. Its bushy foliage and spikes of seasonal flowers serve as enough visual interest on their own.