Fake Grass For Dogs: Pet-Friendly Artificial Turf Your Dog Will LOVE!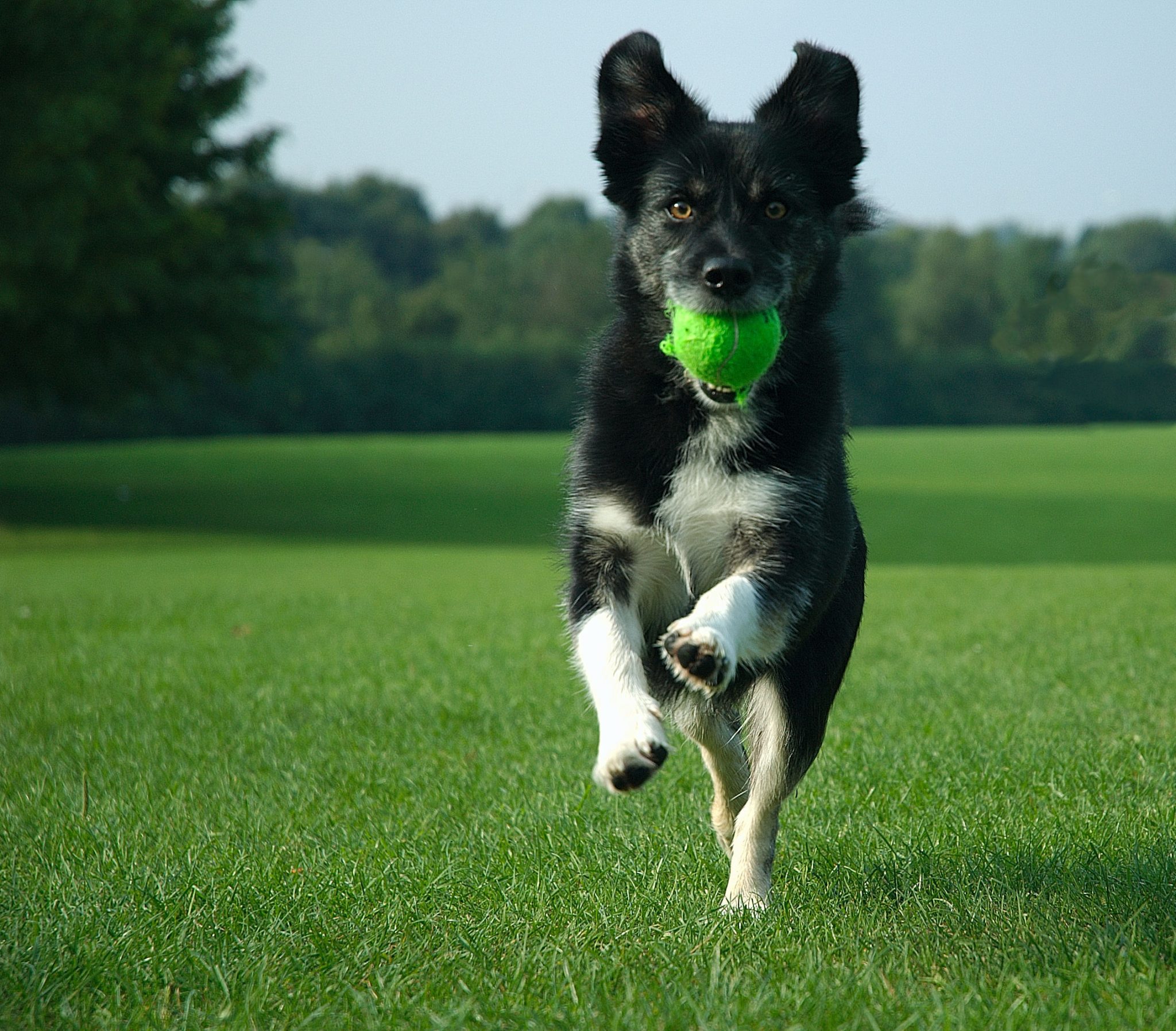 Synthetic turf is a durable, low-maintenance alternative to conventional grass lawns that is increasing in popularity for use in front yards, backyards, play areas and dog runs.
People are attracted to this landscaping option for a number of reasons, including the opportunity to conserve water and save money on monthly maintenance costs, and the time-saving benefits of never having to weed, mow, aerate, fertilize, water or edge their lawn again.
One of the most common reasons for choosing this type of grass for landscaping purposes is the chance to have a soft, lush lawn that is the same beautiful shade of green every month of the year.
In hot, dry climates – like the one we enjoy in San Diego – this provides homeowners with the opportunity to have a gorgeous lawn in the middle of the summer without the seemingly endless watering required to keep natural grass from drying out and dying in Southern California's summer heat.
When fake grass enthusiasts recommend this option to their friends, many of those people understandably think back to the turf used on miniature golf courses in their youth or the early types of turf used on some sports fields many years ago.
The earliest forms of artificial grass, which admittedly looked and felt a bit like green, plastic carpet, are not exactly what most of us would want our neighbors to see in our front yards and is not the type of ground cover most of us would want where our children or pets play.
But this is the first thing that comes to mind when many of today's homeowners think about this type of turf, since this is the only type with which many people are familiar.
The truth is that you have most likely seen synthetic grass lawns in your neighborhood or around town, but you probably did not realize that it was not natural turf.
That is because the huge advancements in the manufacturing process and the quality of the materials used have completely transformed this alternative into a landscaping option with such a realistic, natural look and feel that it just is not that easy to tell the difference anymore.
There is also some confusion over the safety of this lawn alternative, which is – again – tied to older manufactured grass products that are no longer used.
If you are a dog owner and are considering using this option in a dog run or for your lawn, you are probably wondering just how pet-friendly it is and how it compares to natural grass in regards to its ability to hold up to frequent use by dogs.
Read on to find out more about the durability, safety, maintenance requirements and overall pet-friendliness of synthetic turf.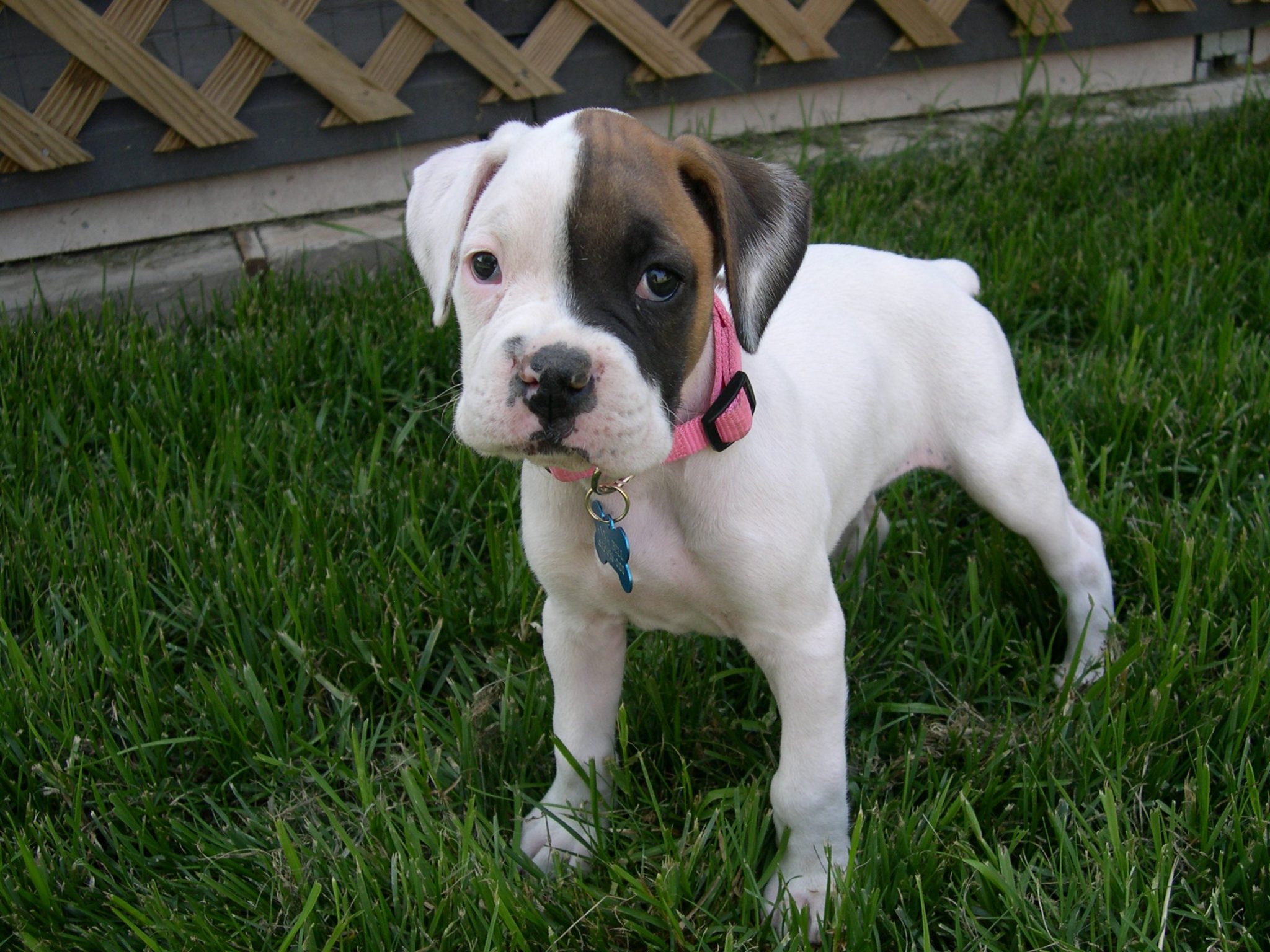 Is Artificial Grass Safe for Pets?
One of the biggest questions people have when considering this landscaping idea is whether or not it will increase lead exposure for their family and pets.
This is because some studies conducted on early manufactured grass options showed lead levels that caused concern regarding the potential for increased lead exposure for those who spent time on this turf.
Lead exposure has been linked to a variety of health concerns, including peripheral neuropathy, cognitive impairment and behavioral issues in children.
Because of this, it is good that parents and pet owners are quick to ask whether or not current ground cover options pose this threat.
The good news is that today's lawn alternatives not only look and feel better than older options, they also have no detectable traces of lead.
The Center for Environmental Health (CEH) and major turf manufacturers entered agreements in 2008 to make sure synthetic turf would no longer pose this health concern.
This means that, as long as you choose an ethical, reputable synthetic grass installation company, you can rest assured that lead exposure will not be an issue for your family or pets.
This does not necessarily mean that all existing artificial turf is safe for pets – or safe for children.
If you currently have fake grass in your yard that was installed prior to your purchasing the home, and is of unknown origin or age, you should consider having the lead levels tested.
What About Chemicals and Bacteria?
Now let's compare manufactured turf and natural grass in terms of chemical exposure and the potential for bacterial buildup.
Chemical use is abundant in the care of conventional lawns, and most natural grass requires fertilizers, herbicides and pesticides to keep it looking its best and to keep bugs at bay.
There are organic options available for lawn care, but if you use a landscaping company to care for your yard, it may be difficult to ensure only all-natural products are being used.
If your dog likes to chew on the grass in your yard, using chemicals in your lawn care is of particular concern.
There are no chemicals required in the care of manufactured lawns, and overall maintenance is much simpler and less time consuming than caring for conventional options.
When choosing which is the best option for you as a pet owner, you will also need to consider the potential for bacterial buildup in areas frequently used as your dog's favorite spots to relieve himself.
Not only do these areas tend to develop unsightly brown spots in natural lawns, they also harbor bacteria that get into the soil and can be difficult to eradicate.
Buildup of bacteria is usually not a concern with manufactured lawns that receive the simple, recommended maintenance, particularly when you choose anti-microbial, acrylic-coated infill.
However, if you want to go an extra step towards ensuring a bacteria-free play area for your children and pets, you can mix vinegar and water in a spray bottle to spray down areas where pets frequently urinate.
If you are using this ground cover option in a larger dog run, you can also treat the entire space with this vinegar-water mixture by using a spray attachment on your garden hose.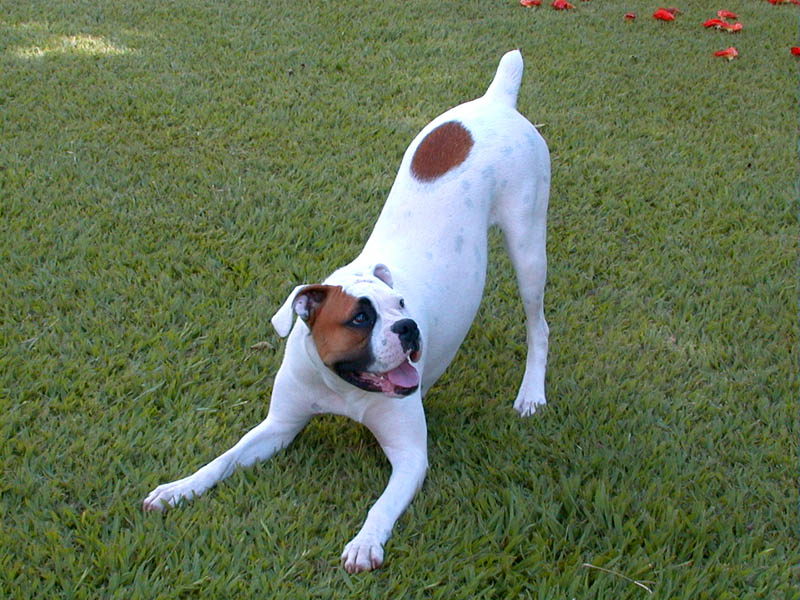 Natural vs. Artificial Grass: Overall Safety
While most homeowners are more concerned about tripping hazards when it comes to their children's play areas, dogs can also be injured when playing or running on uneven surfaces.
It is important to note that either option can have potential tripping hazards if it is not installed properly.
For example, a sod installer could fail to properly level the dirt before laying down conventional grass, or an artificial grass installer could fail to properly sculpt the sub-surface or appropriately address edges and seams.
With natural grass that is mowed to a uniform height, it is usually impossible to see natural hills and valleys that pose a threat.
If you use an experienced synthetic turf installer from a reputable company, he or she will know how to address seams, edges and the sub-surface, which will allow for a level, even surface on which your children and pets can play.
In the event that your little one or furry friend does fall down, the infill used in installing manufactured lawns provides an additional cushion that also improves safety.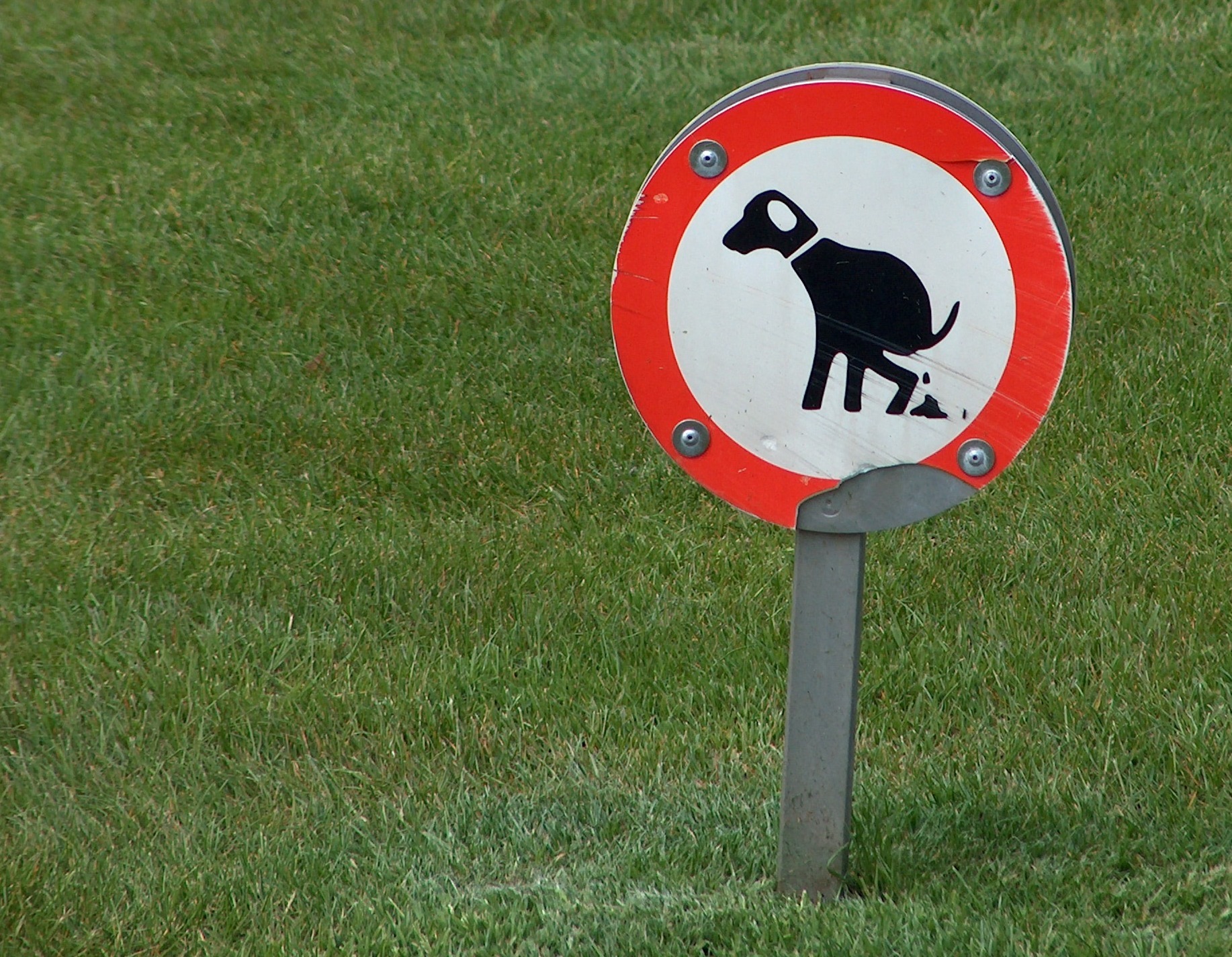 Artificial Grass as a Low-Maintenance Option
Now that we have gone over any safety concerns you may have had about using synthetic grass for your lawn or dog run, let's move on to maintenance.
We have already talked about the fact that you do not have to use chemical-laden products to care for fake turf, which automatically makes it a better option for homeowners concerned about exposure to chemicals.
You also do not have to water, mow, fertilize, edge or aerate this low-maintenance landscaping option, which will save you time and ongoing maintenance costs as compared to a conventional lawn.
In fact, you won't even need to own a lawnmower, which can also free up some space in your garage or garden shed.
We know that, overall, fake grass is a much lower-maintenance option than natural turf, so let's address what pet owners want to know: Which is the better option when it comes to cleaning up liquid and solid pet waste?
You can use your favorite pet waste removal option to remove solid waste from either option, which can be as simple as using a plastic bag to pick it up and discard it.
You can then hose down either type of grass in that area to further remove any leftover material.
You can also hose down areas where frequent urination occurs on either option.
However, it is at this time where the two diverge to show that one is clearly the easier, cleaner option.
When you hose down urine or leftover solid waste on natural grass, it is simply absorbed into the soil beneath the grass.
This is where bacteria can build up and where your kids or pets can come into contact with those bacteria.
Most homeowners also find that unsightly brown spots dot their grass anywhere their pet likes to urinate regularly.
The infill we use in synthetic turf installation does not absorb urine, and liquid waste can be simply rinsed away with a garden hose.
As mentioned above, you also have the option of occasionally spraying down the area with a vinegar-water mixture if you want to go that extra step to make sure bacteria spores cannot take hold.
If you plan to use manufactured pet turf in a dog run or a yard where dogs regularly play, you will want to let your installer know when you place your order to have turf installed.
This way, our installer will know to follow our specific installation process just for pet owners.
For example, when we install artificial grass for pets, we include a turf deodorizer in the base preparation, as well as the infill, to help neutralize odors from future urine.
We also recommend to all of our pet owner clients that a membrane is installed between the base and the turf, which promotes enhanced air circulation.
Turf deodorizer is also available for homeowners concerned about possible odor in their pet's favorite bathroom areas, which can be kept on hand in a spray bottle to use as needed.
If you happen to have a digger that leaves you plenty of holes to try to fill and cover with new grass, you will also enjoy the durable nature of synthetic turf and the fact that dogs will find this type of ground cover to be a less inviting option when looking for a place to dig.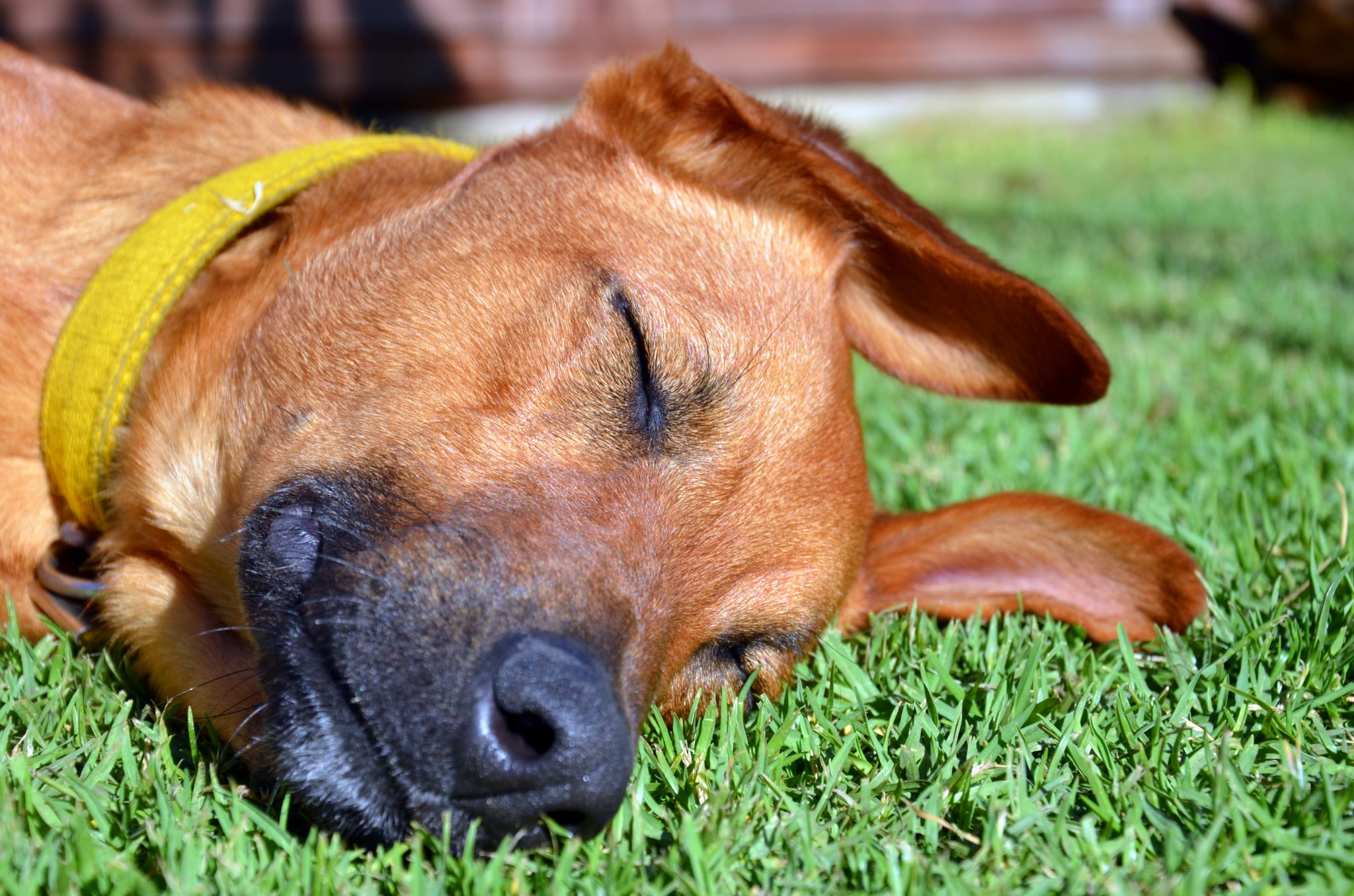 A Few More Reasons Why Pet-Friendly Artificial Turf is the Way to Go
Aside from being a safe, low-maintenance option that is easy to clean and requires no chemicals, there are plenty of other reasons to choose fake pet turf.
For example, pet owners who have ever had to scrub muddy paw prints out of their carpet, mop their floors multiple times during wet weather or take the time to wipe your dog's paws every time they come inside are sure to appreciate the mud-free environment of synthetic turf.
You can also wash your dog right on your lawn or in your dog run without getting muddy.
Plus, you may find that your dog's coat also stays cleaner when he is not rolling around in natural grass with exposed soil.
Another benefit of using fake turf in your pet areas is that you will never have to lug your lawnmower into your enclosed dog run to cut the grass.
Unlike conventional grass that can become inundated with ticks and fleas just waiting to jump on your pet, synthetic landscaping turf is not an inviting home for these disease-carrying parasites.
If you are a pet owner considering manufactured landscaping grass for a dog run or lawn, it is important that you let your installer know that you have pets that will be using the space.
Part of your overall satisfaction with adding this beautiful, durable feature to your yard will be the installation process used to ensure that your yard or pet area is prepared for heavy use by your pets.
Your Turn…
Do you have artificial grass in your dog run or yard? If so, let us know what you and your dogs think of it in the comments below…
Photo Credits (in order of appearance): stock.xchng, Cjcj; stock.xchng, scottsnyde; stock.xchng, parahype; stock.xchng, EdwinP; stock.xchng, cricava.