How to Create RV Parking at Your Home (16 Tips + Ideas)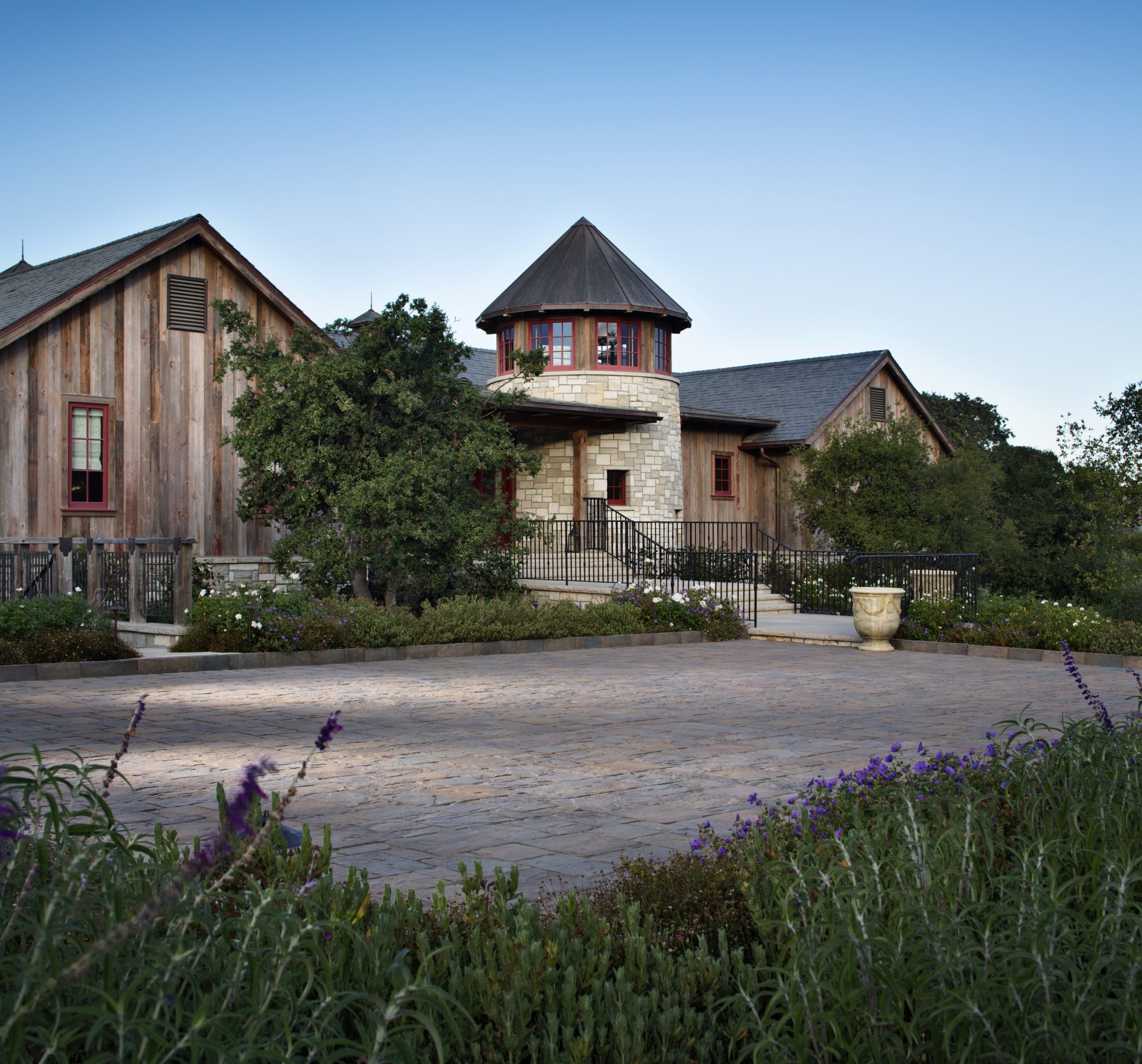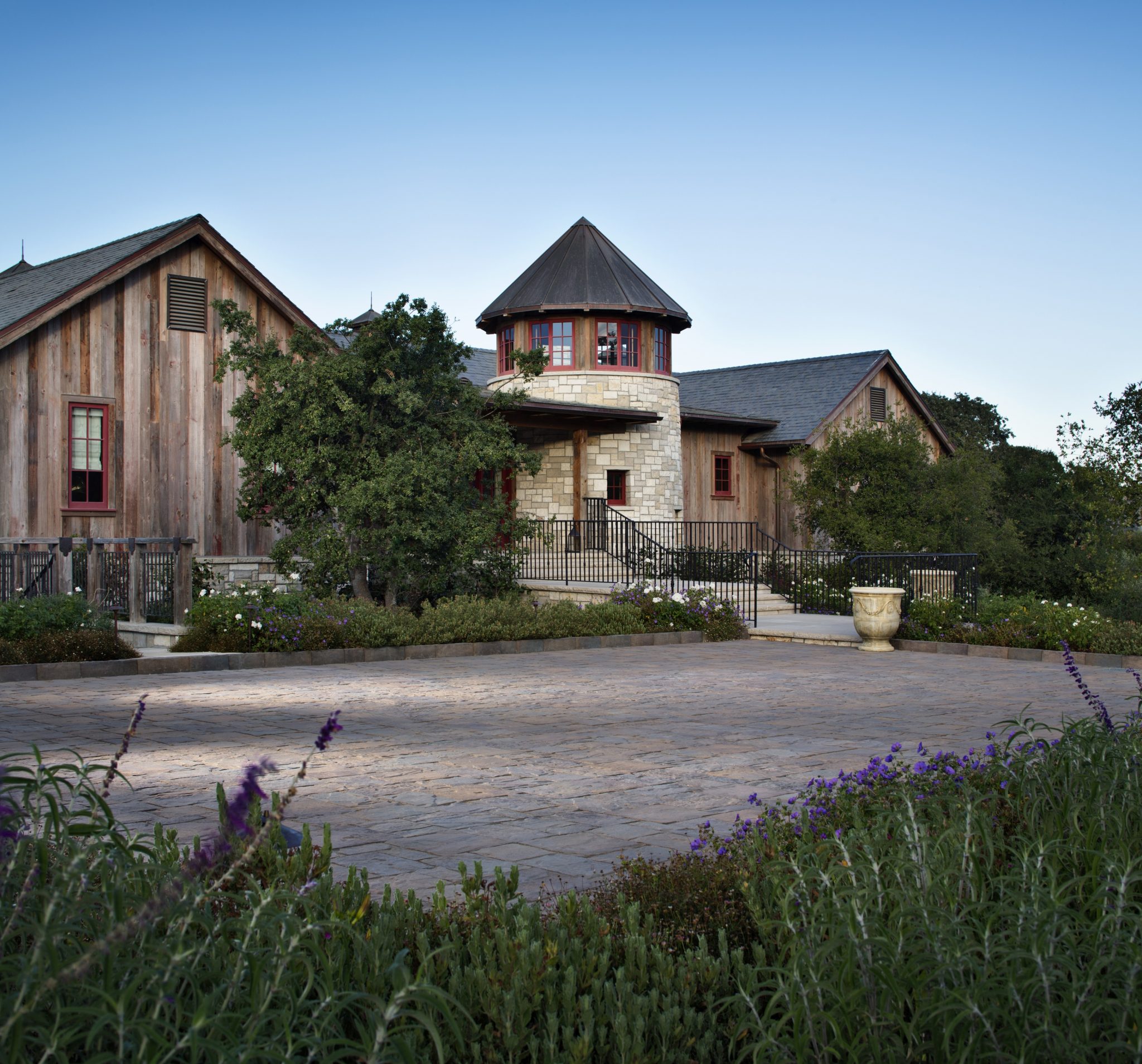 Folks who own recreational vehicles may love taking them on road trips, but finding a place to park them when they get home can be a real challenge. Most people do not have RV parking at their house, many cities do not allow you to park them on the street, and RV storage at a commercial lot can be expensive.
For some, parking your RV on the street is a free, convenient option that makes life as an RV owner much easier. However, for many people in San Diego County and beyond, this is not an option.
In San Diego County, cities like San Diego, El Cajon, Del Mar, Solana Beach and Chula Vista each have regulations that require permits for parking RVs on residential streets. One example is the City of San Diego, which requires a permit to park an RV on a residential street overnight (San Diego Municipal Code 86.0143). The permit is $1.25 and there is a maximum of three consecutive nights at a time and 72 nights per year. The permit is only good for parking your RV on the block where you reside, and you must have proof of your address when applying for the permit.
This means that you may be able to have guests stay in their motorhome in front of your house for three nights at a time, but you will not be able to park an RV near your house on a long-term basis. Plus, this does not only apply to motorhomes; parking other recreational vehicles on residential streets, such as boats, is also prohibited without these short-term permits. This means that even if you do not have a motorhome, you may need RV parking for other vehicles.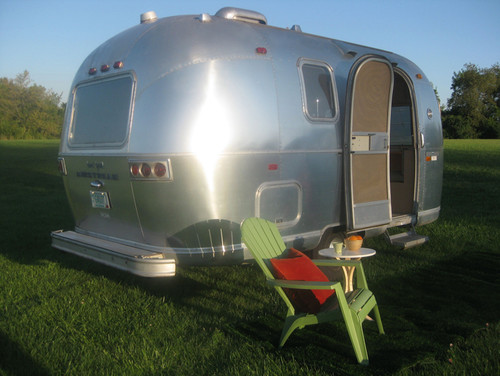 16 Tips for Creating RV Parking at Home
If you have the space, the most convenient and affordable place to store your RV is on your property. This may mean using an empty spot in your driveway, widening your driveway to include an RV parking spot, transforming your side yard into a parking space, or finding a spot on your property where you can store your motorhome long term or make your trailer a semi-permanent guest house.
Your municipality or homeowners association may have regulations regarding parking motorhomes and other recreational vehicles on private property. This may affect your ability to park your RV at home, so be sure to inquire about these regulations before you purchase an RV or before you create a parking space for your camper trailer at your house.
Once you have determined that you can legally park an RV on your property, here are 16 tips for parking your RV at home:
1. Be considerate of your neighbors. Your neighbors are much less likely to complain about your recreational vehicle if it is not obstructing their views or towering over their outdoor living areas.
2. Do not block the sidewalk. If you are parking your RV in front of your home, make sure you have plenty of room to park it without blocking the sidewalk. This is a violation, and you are sure to hear from your neighbors or the city if it is at all obstructed.
3. Do not block line of sight. You and your neighbors need to be able to easily see around your RV to determine if cars, bicyclists or pedestrians are coming down the street.
4. Build a firm foundation. Your RV parking spot can be a concrete slab, a more-attractive paving stone driveway or gravel. If you are concerned about your new parking space matching your existing driveway, this might be the perfect excuse to install the wider, paving stone driveway you have been considering.
5. Trim trees and bushes. You may need to significantly prune nearby trees, shrubs or bushes to make sure you have enough clearance for your boat or motorhome.

6. Be aware or your roofline. If you are creating your RV parking space in your side yard or near your house, be aware of your roofline and make sure you have enough space.
7. Be aware of the slope. If the area in which you plan to park your recreational vehicle is on a slope, you will — of course — need to block the wheels. However, if your RV has a refrigerator, extended parking on a slope can cause issues for this as well. It is best to keep your RV as level as possible, but if you have to park on a slope, be sure to turn off your refrigerator when your RV is stored.
8. Consider covered parking or an RV garage. Building a garage or a carport for your RV is a more expensive option and will require permits, but you and your neighbors may both prefer this option if your budget and zoning allows.
9. Do you need gated parking? Gated parking is always a good selling point and can help keep your RV secure.
10. Determine how to provide electricity. If you are simply storing your RV and do not plan on using it as a guest house or for backyard camping, then you may not need access to electricity. If you do want electricity for your RV, you have two basic options. You can either connect your RV to your home's electrical system with an extension cord or you can have an electrician install an electrical hookup. The extension cord method generally provides enough amps for lights and small appliances, but you will need an actual RV electrical hookup if you plan on running an air conditioner.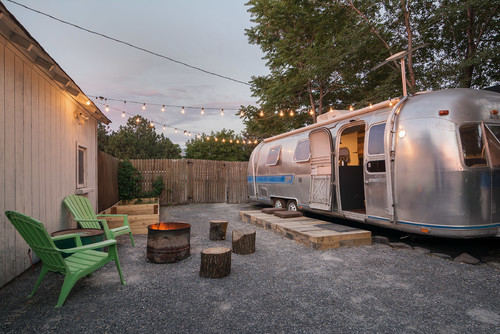 11. Determine how to provide water. You can hire a plumber and get a permit to install a water hookup at your RV parking spot, which may be a good idea if you are planning on using it as a long-term guest house. Alternatively, you can also simply hook it up to your home's water line by connecting it to an exterior faucet with a hose. If you choose to go this route, be sure to use a white hose specifically designed for potable water — not a regular garden hose.
12. Determine how to best manage waste. You can use your RV's tank as you would when on the road and empty it as you would when on the road, or you can hook it up to your home's sewer or septic system. Unless you are planning on using your trailer as long-term, frequently used guest quarters, it is likely not worth the expense of hooking it up to your sewer. You can, however, use the water from the gray water tank to irrigate ornamental landscaping and can just empty the black water tank as needed.
13. Research zoning and permit requirements. You will need a permit to run electrical or plumbing to your RV parking space, and you may have zoning regulations in your area that prohibit using a trailer as a guest house. So you will want to be sure to do a little research before you begin this project.
14. Consider WiFi and cable or satellite service. If you plan on using your RV for short- or long-term guest quarters on your property, you may want to consider providing your guests with access to your home's WiFi and television provider. You may need a booster to get the WiFi signal to the RV.
15. Does your RV parking area need a patio or pet area? If your RV is intended for long-term use, you may want to consider installing a paving stone patio for your guests to enjoy or a small, artificial grass lawn for their pets or children.
16. Do you need a privacy screen. A privacy screen serves two purposes: It provides privacy for you or your guests who are staying in your RV, and it blocks the view of your RV from your house or your neighbors' houses. This may not be necessary, but if your RV is a bit too conspicuous, you may want to consider installing a fence or planting shrubs to block the view a bit.
Your Turn…
Do you have an RV stored at your home or in use as a guest house? What tips do you recommend for parking an RV at home?