How to Clean + Maintain a Dog Run (Guide)
Sharing your home with dogs is a rewarding experience that can improve your quality of life and even improve your health. Studies have shown that petting a dog can lower your blood pressure and spending time with dogs can improve your mood, so it really is true that dogs are good for you both physically and mentally – especially if you get extra exercise by playing with them or taking them for walks.
But even if your pooch is your best pal and mostly hangs out with you in the house or in your outdoor living areas, there will be times when you need a safe, comfortable place for him or her to go when you go to work, when you have guests over or when your gardeners are working in your yard. Therefore, you will likely need a dog run, so that your dogs can have their own space where they can take a time out when there is too much activity or where you can put them when they cannot be running loose.
Installing an attractive dog run is a great first step and will provide the space your dogs need; however, just like other landscaping features and structures on your property, it is going to need a little ongoing maintenance.
To help keep your dog safe and comfortable and your dog run in good repair, here is a basic dog run cleaning and maintenance guide with daily, weekly, monthly and yearly tasks. Of course, this is only a guideline and some tasks may need to be performed less or more often depending on the number of dogs, type of dog run and type of ground cover.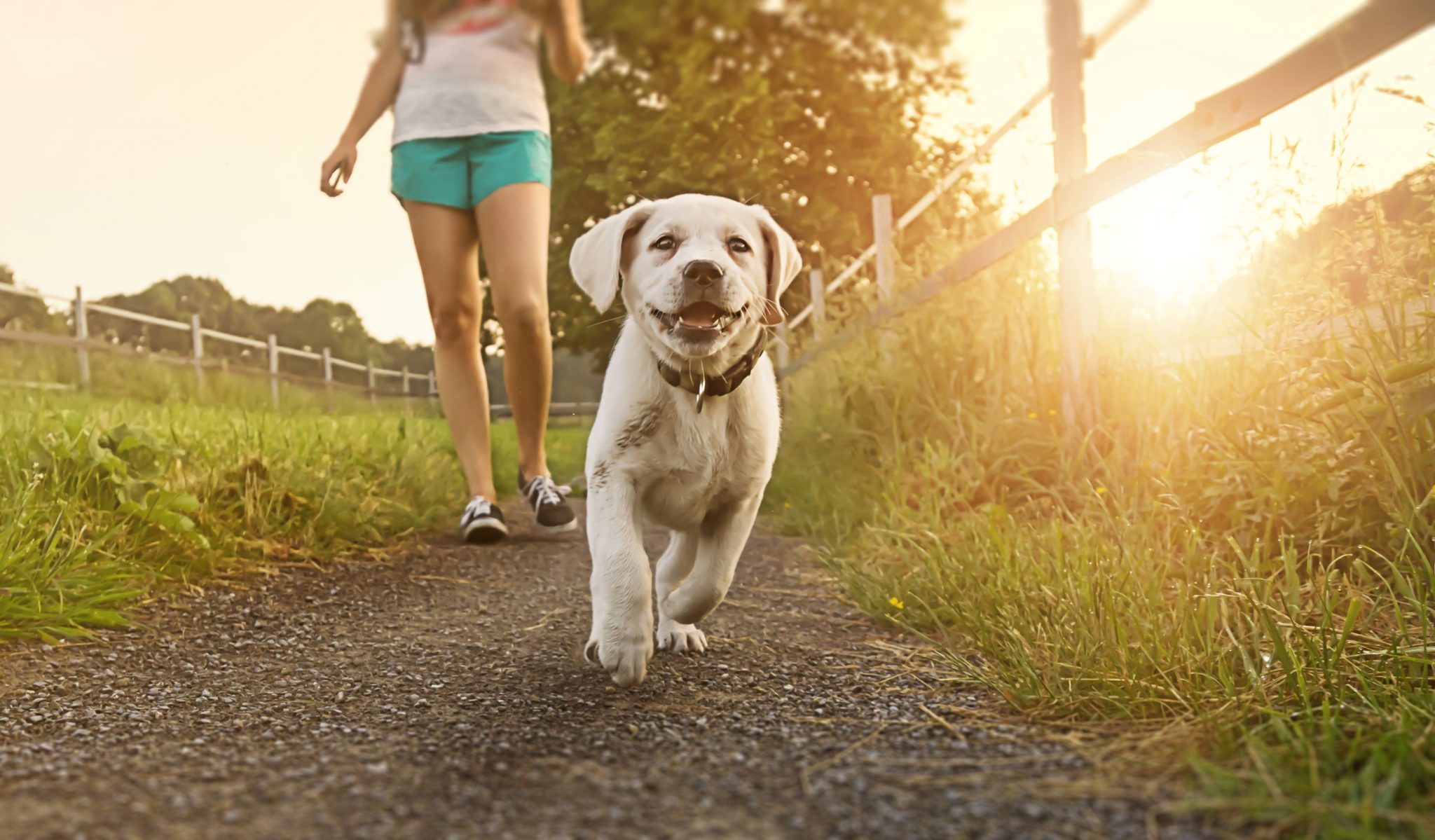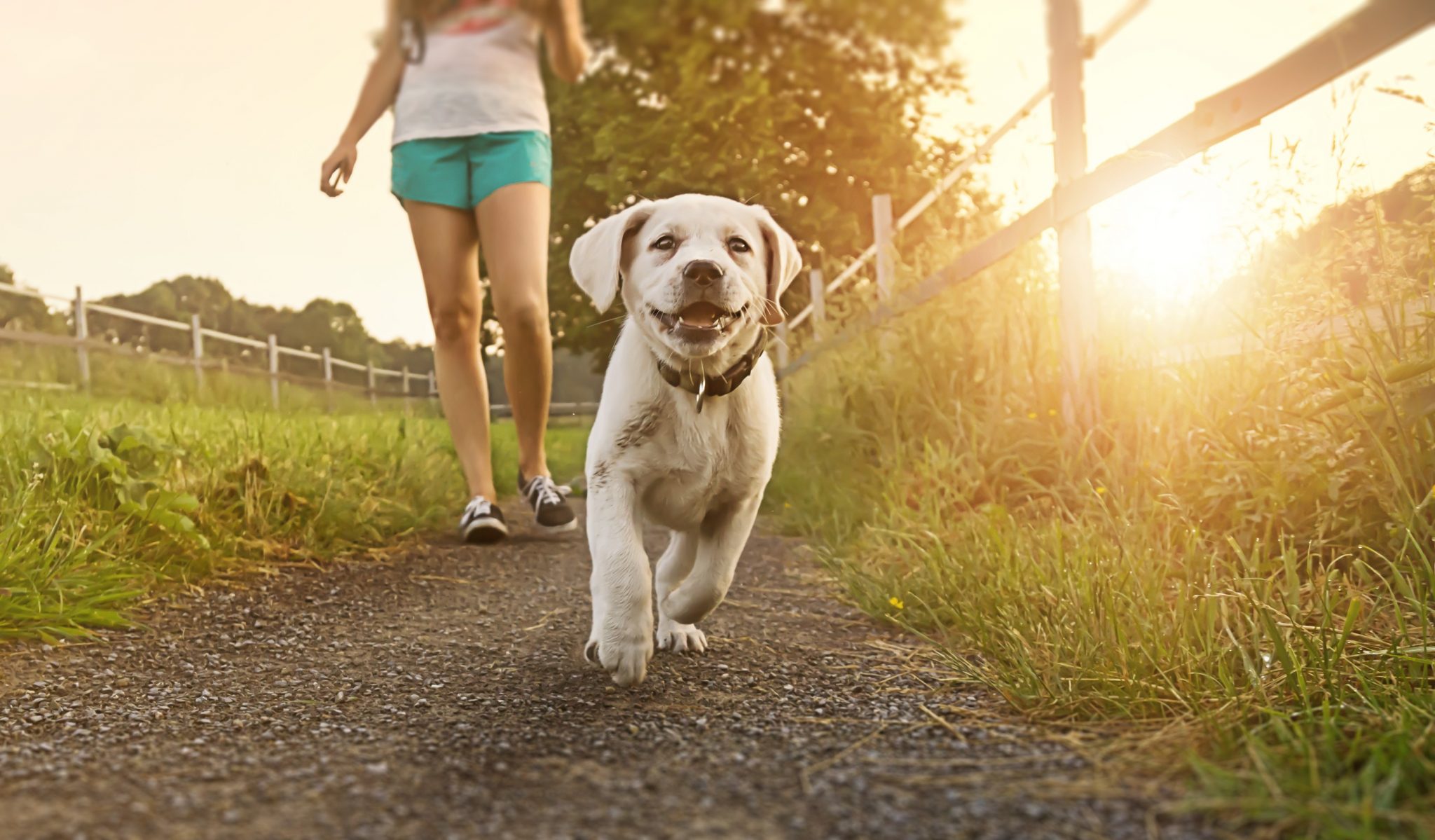 Daily Dog Run Cleaning and Maintenance
For the most part, the only thing you will need to do every day is make sure that your dogs have fresh, clean water and food. Some folks like to pick up dog waste daily to keep it under control and keep odors at bay. If your dog run is small or you have multiple dogs, you may need to remove dog waste daily. For larger dog runs and just one or two dogs, picking up the solid waste every two to three days may be okay. However, keep in mind that the number of hours your dogs stay in their dog run every day is going to be a big factor. For example, if you have two dogs who spend most of the day in an average-size dog run, waiting three days to pick up solid waste would definitely be pushing it.
Whenever you put your dogs in the dog run, you should always do a brief safety check to make sure there are no safety hazards.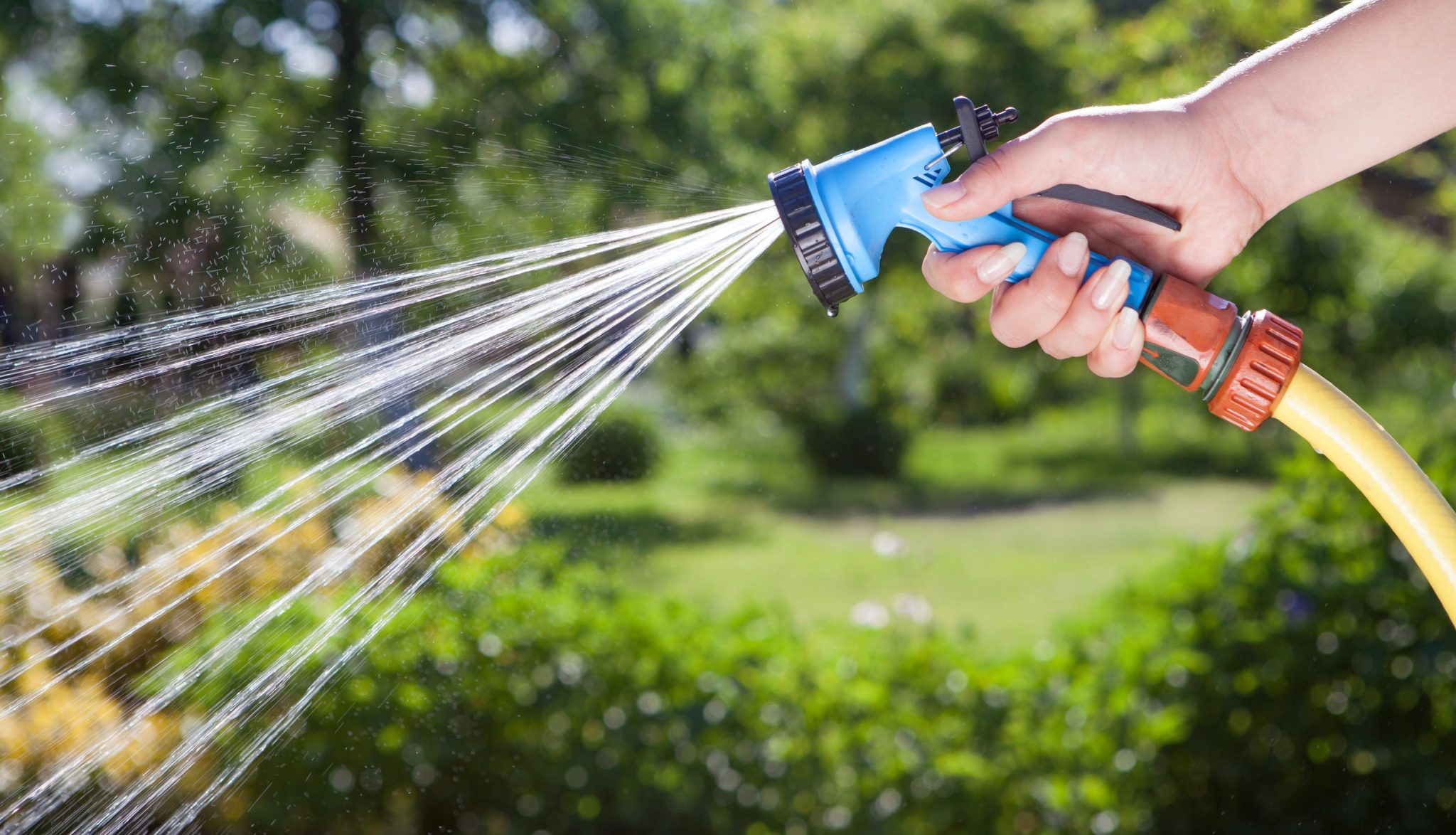 Weekly Dog Run Cleaning and Maintenance
If your dogs regularly spend time in their dog run, there are a few additional tasks that you should do at least once per week.
1. Wash your dogs' food and water bowls.
2. Use a garden hose to spray down areas where they urinate.
3. Remove solid waste.
4. If you keep dog food or treats stored outside, check that the containers are securely closed and that there is no evidence of rodents or bugs.
5. Keep a bottle of urine odor eliminator on hand to spot-treat affected areas as needed.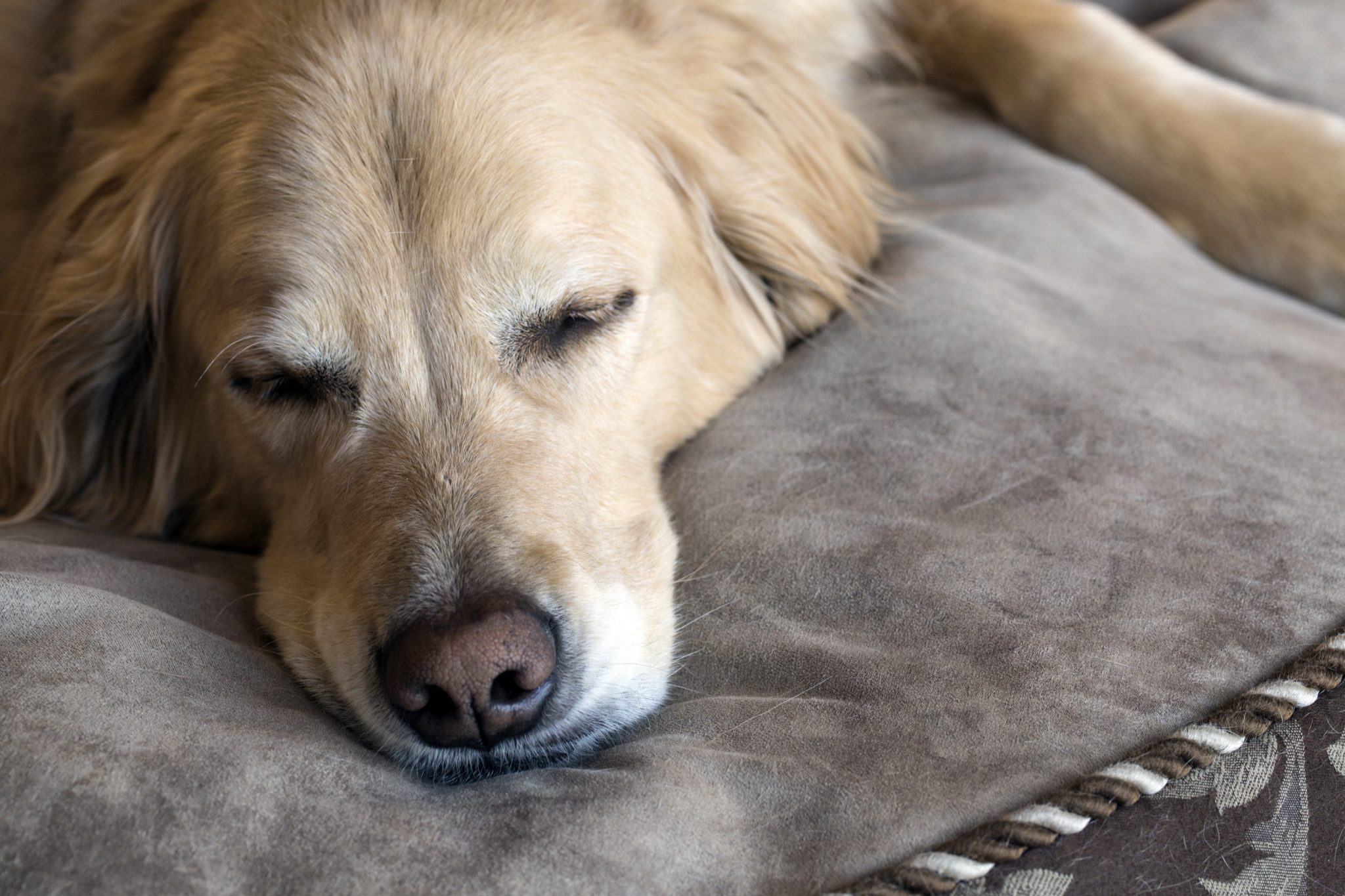 Monthly Dog Run Cleaning and Maintenance
How often you need to perform these monthly tasks depends on how much time your dogs spend in the dog run. If they are in the dog run a lot, you may need to perform these tasks more often.
1. Check gate latches, locks and hinges to make sure they are in good repair and functioning properly. Of course, you should be aware of malfunctioning latches any time you open or close the dog run, but this is a chance to take a closer look at any mechanisms.
2. Wash your dog bed covers.
3. If you have natural grass in your dog run, you are going to get dead, brown spots, so you will need to reseed monthly to try to counter this.
4. If you have artificial grass, it will likely have flattened a bit in their favorite spots to play or lay down. Fluff the grass monthly to help the blades stand erect.
5. If you have artificial grass, it is also good to monthly (or more frequently for regularly used dog runs) deodorize restroom areas and kill bacteria by spraying a mixture of vinegar and water in the area. You cannot do this on natural grass, because the vinegar will kill the grass. You may want to try Urine Zero, which eliminates urine odors from the source so they are completely gone.
6. Clean your dogs' favorite toys. For soft toys, you can run them through the laundry to remove dirt and bacteria. For hard toys, it is often best to soak them in a bucket or tub of hot water with a mild detergent, and then use a scrub brush to remove dirt and debris. To help kill bacteria and disinfect them, soak toys in a mixture of vinegar and water. Alternatively, you can sanitize many hard toys by running them through the dishwasher, and you don't even need to add soap. Just hit the sanitize setting and let the machine do the cleaning for you.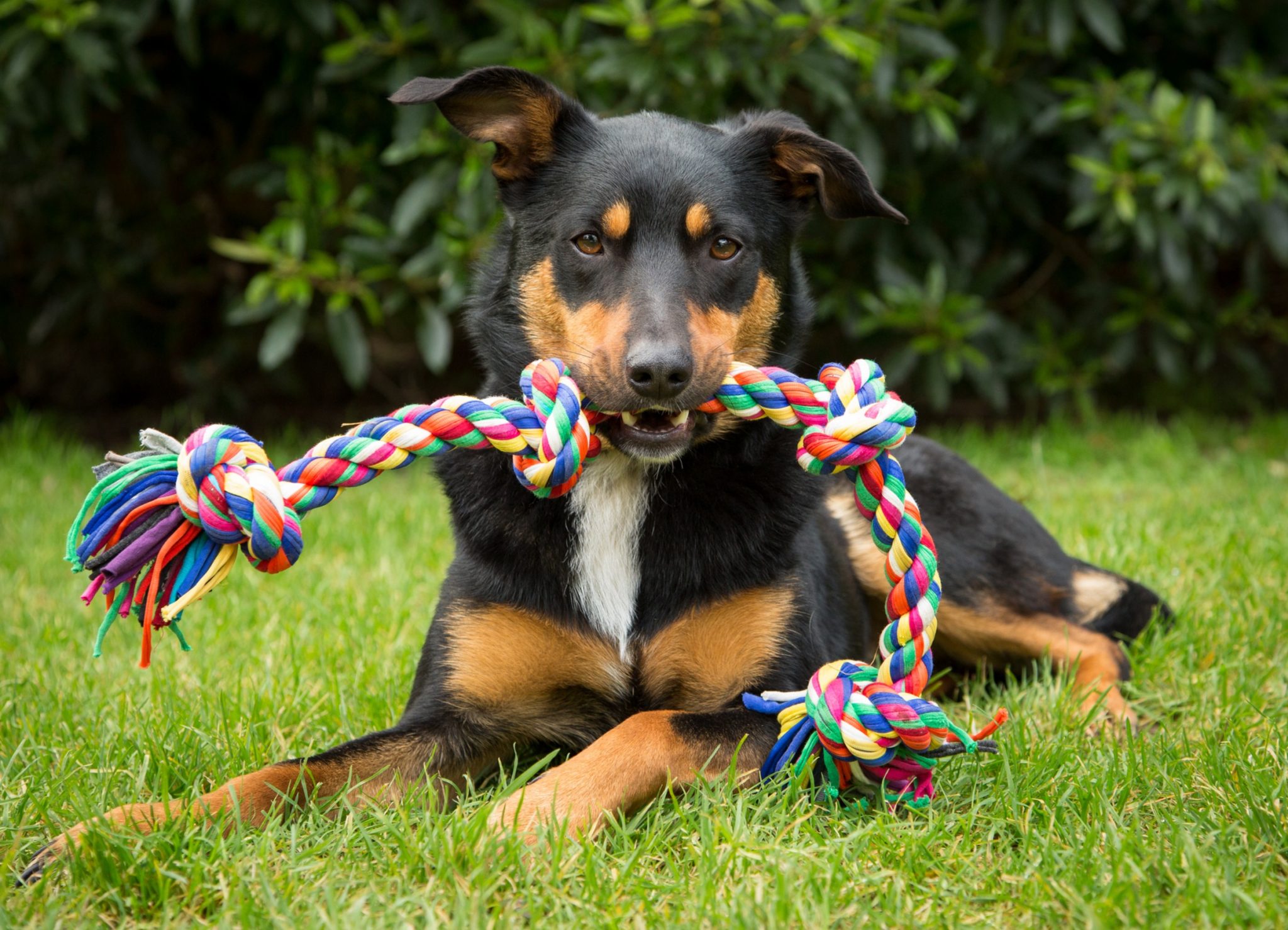 Yearly Dog Run Cleaning and Maintenance
Think of your annual dog run cleaning and maintenance kind of like spring cleaning for your dog run. After all, you spring clean your house and your outdoor living areas, so why should your dogs be left out?
1. Clean all of your dogs' toys – not just their favorites. Use your washing machine or dishwasher to make this task easier and to make sure all of their toys are sanitized.
2. Go through their toys to see if there are any that you need to repair or throw out because they are no long functional or safe.
3. Consider replacing your dog beds. Outdoor dog beds can become very dirty and ragged much quicker than those kept indoors. Even if you have been washing the covers monthly, it may be time to invest in some new beds.
4. Repair fences, concrete cracks, roofing materials and any other structural issues that may have occurred over the last year but did not require immediate repair when you discovered them.
5. Give any painted or stained surfaces a fresh coat of paint or stain to protect the surface and improve the look of your dog run.
6. Check your dog house for structural or safety issues. Again, this is something that you should be doing all of the time, but this is your chance to take a closer look and make sure you have not missed anything that could be an issue.
7. Refresh your ground covers. If you have concrete in your dog run, then you just need to make sure to repair cracks and clean it. If you have natural grass, you just have to continuously combat the brown spots. If you have artificial grass, your monthly maintenance tasks are all you need to do. But if you have pea gravel, bark or wood chips, you will need to refresh them annually.
General Dog Run Cleaning and Maintenance Tips
1. Some natural grasses do better in dog runs than others, so if you have your heart set on natural grass, talk to your landscaper about which types grow well in your area and can withstand traffic and urine a little better.
2. To make your life easier, try to establish a designated restroom area on dirt, concrete or gravel. This will make it easier and faster to remove solid waste and easier to disinfect and deodorize.
3. Shade is extremely important for dog runs and helps to protect your dog from the weather while allowing him or her to cool off out of the sun. It is even more important to provide ample shade if you have a ground cover that can get hot in direct sunlight, such as concrete or artificial grass. Therefore, always make sure that your shade structures are sturdy and in good repair.
Dog Runs: Additional Resources