Dog Day Care Design Ideas + How to Set Up a Greener, Low-Maintenance Facility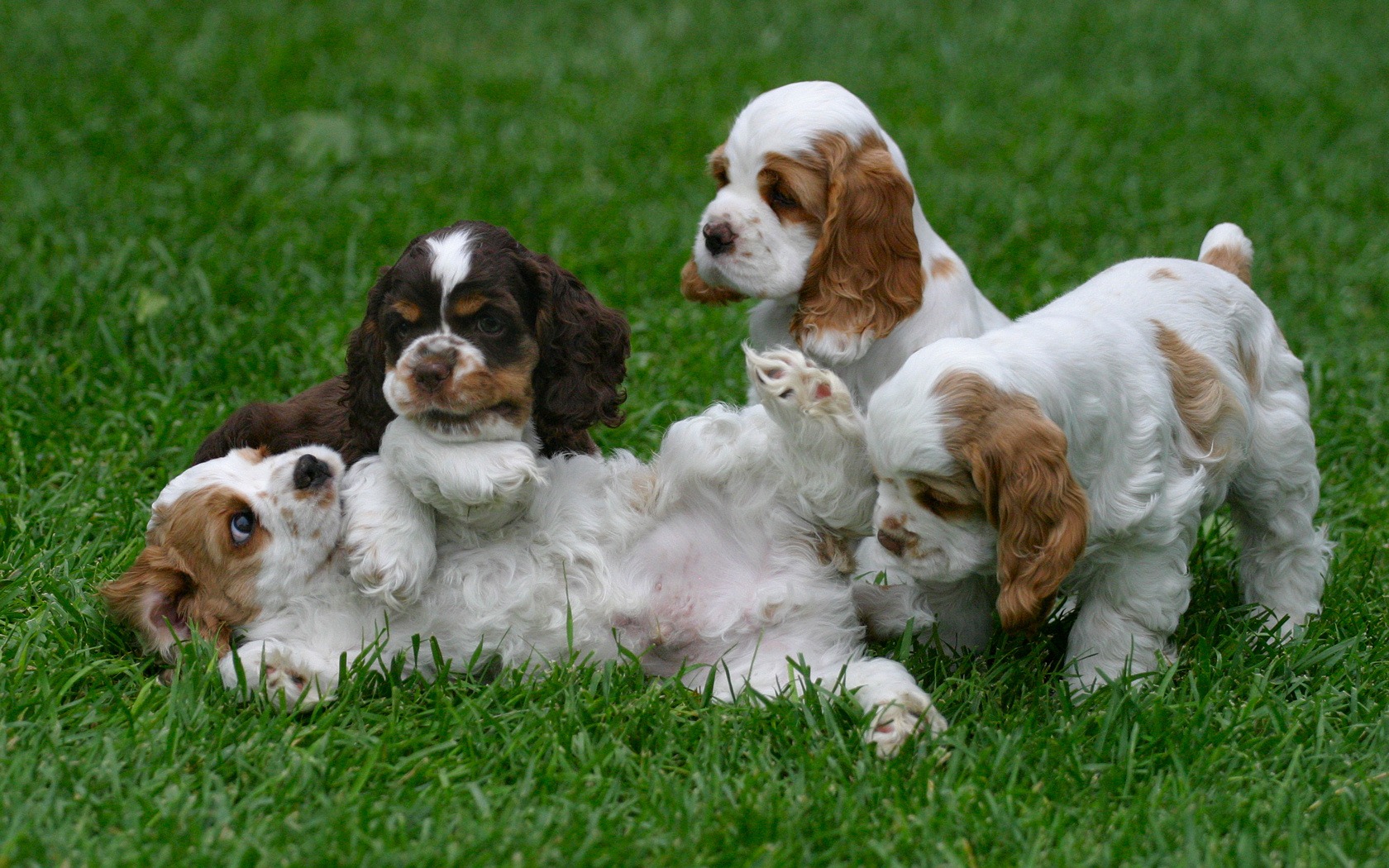 If you are an animal lover going after your dream of making a living doing what you love or the entrepreneurial sort that has identified the need for more dog care facilities in your area, setting up a doggie day care or boarding facility might be an ideal venture for you.
Depending on your budget and your business plan, start-up costs can vary greatly and add up quickly; however, it is entirely possible to start out small on a shoestring budget and build your business as your client base and income increases.
For example, if you are very short on funds but want to follow this dream, you could even start out by offering pet sitting services, dog walking services or mobile dog grooming services that do not require a brick-and-mortar storefront or the overhead that comes with it.
You could also start out by offering day care for just a few dogs at your house, which would allow you to start saving money to cover the expenses of marketing and expanding your business, while also gaining experience and testing the waters to make sure this is the right business for you.
One of the most important things to remember is that you really should have a business plan in place before you get started.
Not having a business plan is one of the main reasons new businesses fail, so part of planning for success is having at least a basic business plan that includes how small you want to start, how you want to expand, marketing ideas and a start-up budget.
Setting Up an Eco-Friendly Doggie Day Care: Getting Started
The first step in opening a dog day care is to determine how much money you have to cover start-up costs and basic marketing.
You should also consider whether you want to draw only from your personal savings, or seek out a small business loan, or a loan from a family member or friend.
Your beginning budget will influence the rest of your primary decisions, such as whether you will start with an at-home facility or a commercial storefront, how many dogs you can provide care for, the extent of your initial advertising and the level of services you will be able to provide.
Once you have a budget in mind, you will need to decide whether you want to start small at home or lease a commercial space.
You will also need to look into state and local licensing requirements, liability insurance and laws in your area that govern this type of business.
If you plan to hire employees, now is the time to gain at least a basic understanding of employment law and the cost and procedures required for payroll, taxes and workers' compensation insurance.
Any business needs to make sure they are properly covered by liability insurance and that they adhere to good business practices as an employer.
Some small business owners think they can get away with not dealing with these issues when they are first starting up, but keep in mind that being sued by an under-the-table employee who is bit by a dog or a pet owner whose precious pooch is injured while in your care could be enough to put you out of business.
The next step is to pick a name for your dog day care business.
Rather than simply choosing Patty's Pooch Care or David's Doggie Day Care, select a name that tells your intended audience something about your facility that sets you apart and makes you the right choice for them.
For example, if you are establishing an eco-friendly doggie day care center, try to come up with a name that conveys this commitment to non-toxic, all-natural, earth-friendly services.
Words like eco, green, nature, natural, eco-friendly and earth might be good choices to include in your chosen name.
If you plan to market to a high-end clientele, the name you choose for your business should include a word or two that conveys this as well.
Some words that appeal to high-end pet owners include pampered, paradise and luxury, or you could use words like resort, chateau or hotel instead of boarding facility, and spa or salon instead of grooming shop.
Higher-end clients are more likely to use day care facilities for their dogs and more often seek out pet care and pet products that are all natural, non-toxic and eco-friendly, so going with a green doggie day care center is particularly appropriate if you plan to cater to this audience.
Setting Up a Green Doggie Day Care: Safety Considerations
Whether you will be providing services in your home or in a commercial storefront, safety for your workers, customers and canine clients will need to be a priority.
Much like childproofing a home or business, pet proofing your day care or boarding facility will require establishing safe play and rest areas that users will still find appealing.
This means removing sharp or breakable objects, ensuring there are no exposed cords and other tripping hazards, making sure surfaces are non-slip, and keeping small objects that could be choking hazards out of the area where dog care will be provided.
You will also need to make sure you have a good fence that is strong enough and tall enough to keep the dogs inside, while ensuring that human and canine passersby are kept out of the area.
If the space you intend to use as an outdoor play area already has landscaping, you will need to look for potential safety issues, such as sharp points on bushes, plants that are toxic to dogs, or sprinkler heads that could be chewed or pulled off and become a choking hazard.
Dogs tend to be naturally good swimmers, but water features should still be removed or fenced off to avoid possible drowning of an older dog, disabled dog or a dog that just is not that good at dogpaddling.
Some dogs love to play in water, and many facilities provide wading pools or other water play options for dogs during summer months.
If you choose to do this, be sure the dogs in your care can only access these water features when under supervision.
Other safety concerns include slippery surfaces and possible toxins, such as fertilizers and pesticides used on grass, which are of particular concern to green business owners.
These issues will be addressed in the following two sections of this article.
How to Set Up a Green Doggie Day Care Center: Hardscape Options
Visiting other dog day care centers to see their setup and ask the owner questions is a good idea before opening your own.
If you do this, you will likely see that many facilities choose concrete for most of their hardscape surfaces, which is often chosen for its relatively low installation cost.
Outside walkways and patios are commonly concrete, and many facilities also choose to use concrete floors for interior spaces.
Aside from a lower initial cost, concrete is also chosen because it is easy to rinse down with a hose to remove debris, dirt and pet waste.
While the lower cost of installation for concrete might appeal to start-ups working with a tight budget, this choice can lead to additional costs and headaches down the line.
For example, concrete is prone to cracking as it ages, and even minor repairs generally result in mismatched surfaces where the new concrete does not match the concrete that was originally poured.
This takes away from the overall look of your facility and will not be visually appealing to the higher-end clients who are more likely to choose day care or boarding for their pets.
Concrete can also become slippery when wet, which will likely be a common occurrence in a facility where liquid pet waste is the norm and regular spraying down is required to keep the floors clean.
In order to better ensure safety, limit long-term repair and maintenance costs, and increase the aesthetic appeal of your facility, a slip-resistant hardscape option – like paving stones – is a better choice.
Pavers can be used to create walkways and patios that are just as easy to clean, but will have far greater visual appeal.
You can create patterns, borders and special designs with pavers that will immediately make your day care look like a higher-end facility, which can help you attract customers.
As an added benefit, durable paving stones are difficult to damage, but if damage does occur, you can replace just one or a few pavers and have your hardscape looking as good as new without the higher costs of having to replace an entire section of concrete.
Lastly, limiting your water usage is an important part of billing yourself as a green facility, which makes pavers a great option, since they can be easily swept clean with just an occasional rinsing when needed.
Natural Grass Versus Artificial Grass: Which is Right for Your Doggie Day Care?
Whether you are starting an at-home facility or a storefront, an outside play area is an important feature that will appeal to customers.
If an outside play area is not possible, you might consider creating an indoor play area with the features of an outdoor space, such as grass, walkways, plants and trees.
When creating an indoor or outdoor dog play area, green doggie daycares need to pay particular attention to the potential use of chemical fertilizers, herbicides and pesticides commonly used on natural grass lawns.
If you choose to have a conventional grass area, you will need to ensure that only all-natural, non-toxic products are used in your lawn maintenance routine.
Because water usage is a factor that green businesses need to consider, you should also keep in mind that natural lawns are at the top of the list when it comes to landscaping that wastes water.
Dogs love to run, roll and play on grass, and most dogs are accustomed to using grass areas as their primary place to relieve themselves.
Because of this, you will need to keep in mind that repeated instances of dog urine – which are essentially guaranteed in your line of work – can cause unsightly brown spots in natural grass.
And with the number of dogs using your grass as a bathroom, it will be virtually impossible to keep natural grass and the soil beneath clean enough to avoid the inevitable bacteria that stays behind when urine is rinsed away from frequently used spots.
For all of these reasons and more, pet care facilities are now more often choosing artificial turf for indoor or outdoor play areas.
Fake grass always looks green and lush without the fertilizing, mowing, watering, aerating, weeding and pest control needed to keep natural grass looking its best.
You also do not have to worry about brown spots from pet urine, and both solid and liquid waste can be easily removed.
This low-maintenance, water-saving option is an ideal choice for dog care facilities that want to go green, while also saving time and money on facility maintenance.
Setting Up a Green Doggie Day Care: Adding Other Services and Products
If you are starting off small, you may only provide basic day care services in the beginning; however, as your business grows, you will likely want to expand to provide other services that will broaden your target audience and keep your customers coming back to you.
These services might include on-site pet grooming, dog obedience training or classes, vaccine and vet care clinics, in-home pet sitting, in-home dog walking or pet transportation to veterinary appointments.
Higher-end facilities may also want to offer luxury services like pet massage, acupuncture or other alternative therapies provided by experienced professionals, which will likely appeal to the same clients that are interested in eco-friendly dog care services.
If you decide to add grooming services, you will need to find all-natural, eco-friendly grooming products and will need to take measures to limit water consumption.
If your storefront has room for shelving, you might also consider selling the green products you use for grooming and cleaning up after pets to expand your offerings and increase your income.
You could also include eco-friendly pet gear, such as leashes, collars and toys, or organic pet foods and treats.