Top 10 Paver Misconceptions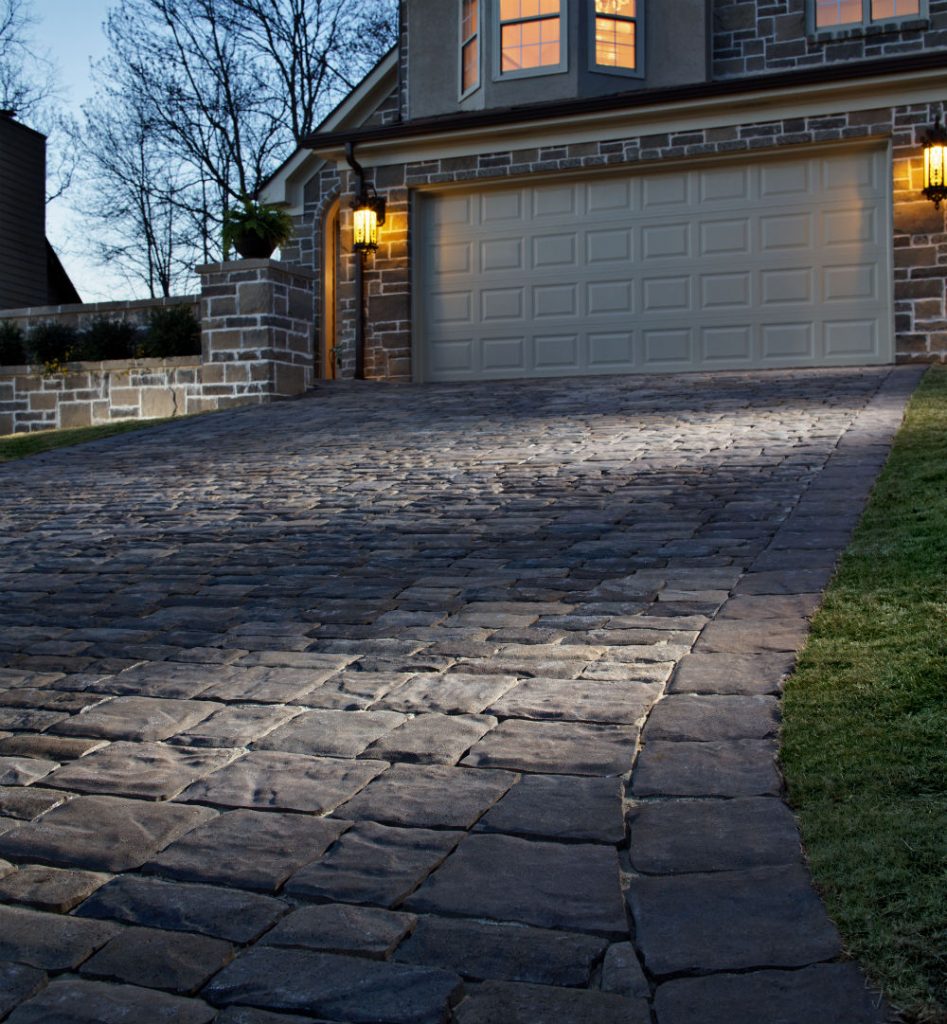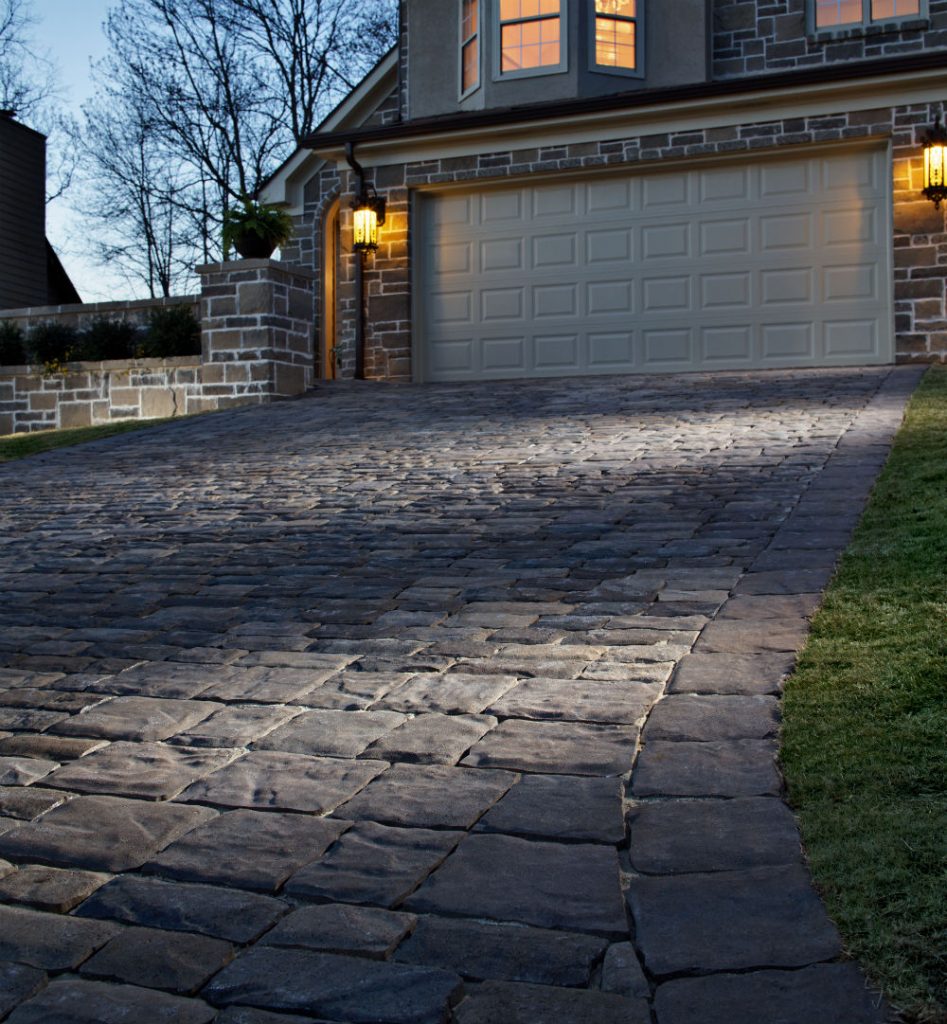 So you've decided to go with pavers, or you're about to make the decision, or…darn! you just don't know. You've heard so much about the pros and cons that you're confused.
We understand. Our customers felt the same way before their pavers were installed, too. We spent some time answering their concerns before they made the ultimate decision, and turns out, there was quite a bit of false information out there that needed clarification.
Here are the top ten misconceptions we heard the most often from our customers. Maybe the real scoop will help you decide whether or not to go with pavers yourself.
1. Pavers don't last long.
Paving stones or brick pavers are individual sections made from various materials like natural stone, concrete or brick. Many of these pieces interlock, which makes for a flexible system that is extremely durable. Compared to outdoor building options such as concrete and asphalt, stone paving is just as durable. Also, interlocking pavers move and flex as the ground does, and aren't as likely to crack. And, paver materials are up to three times stronger than a poured concrete slab. The pavers Install-it-Direct uses are manufactured to incredibly high standards and come with a lifetime guarantee against breaking and cracking, so longevity isn't an issue.
2. Pavers become uneven.
If the paver base is installed properly, pavers won't shift much over their lifetime. In fact, paving stones require enough installation preparation that uneven pavers are very rarely a problem, The installation process includes excavation, grading, sub-base compaction, geotextile fiber installation, base preparation, base compaction, sand preparation, paver laying, border cutting, bond beam preparation, and stone compaction.
If grading happens to be a little off or if settling occurs after installation, pavers can be easily readjusted by removing the pavers, regrading the problem area, and replacing the pavers.

3. Pavers aren't good pool decking material.
If you have a pool deck or are in the process of installing a new pool, then you know all the pipes and so on that lie underneath the surface. Imagine that a pipe breaks or the skimmer needs to be replaced and your deck is made with a rigid surface like concrete. In this case, you will have to saw-cut the area and then re-pour the concrete in an attempt to match the older concrete. With pavers, repairs are as easy as lifting the pavers, fixing the problem, and replacing the pavers. Another important factor to consider is that pavers are non-skid and non-slip, which is very important around pool decks.
4. Pavers come in limited color choices.
Pavers come in hundreds of different combinations of colors, styles, sizes, thicknesses, patterns, and textures, so you can customize a design that integrates with your home's aesthetics and your personal taste.
The most popular colors tend to be earth tones like sandstone, cream/brown, tan/buff/brown, grey/charcoal, limestone, cream/brown, and grey/moss/charcoal, but if you are interested in making a statement, dominant colors such as reds and terracottas are also available.
A good rule of thumb is to pull in the roof color and trim of the house in your paver color as an accent.
To further design your own look, paving stones also come in a variety of styles which include brick, tile, antique cobble, weathered stone, and flagstone.
The sky truly is the limit when it come to the versatility of paver design.
5. Pavers' color fades.
Most quality pavers are colored throughout the thickness of the paver, so color fading is not a common occurrence. Also, according to manufacturer Belgard Pavers, "Because pavers are colored with oxides, and their coloration is consistent and congruent throughout the entire stone, their fade factor is negligible. This means that the color of the stones on day one will be the same color year after year."
6. Pavers are hard to repair.
Because pavestones consist of individual interlocking stones, each unit can be replaced as needed. When one paver becomes damaged the interlocking system allows you to easily remove only that piece and replace it with a new one. This is a lot less expensive option than replacing an entire slab of concrete.
Another advantage is that if you should ever need to get access to underground utilities or fix a leaking drain-line, you can do so relatively easily. The stones can be removed, the problem area can then be addressed and then the pavers can be replaced without even knowing there was a problem.
7. Weeds grow more often around pavers.
Pavers don't encourage weed growth because pavers used outside are installed with joint sand or other material that doesn't leave space for weeds to grow. The weeds homeowners might notice are a result of seeds that fall on top of the pavers and germinate. It's also of utmost importance have your pavers installed by a reputable contractor so they stay put and don't become loose, allowing germinating seeds to settle between newly exposed cracks.
To keep your pavers free of weeds, sweep your pavers and their cracks often so dirt doesn't settle allowing fallen seeds to grow into weeds. You can also use a weed killer designed for paved areas and apply a sealant to prevent weeds from growing on the sand between joints.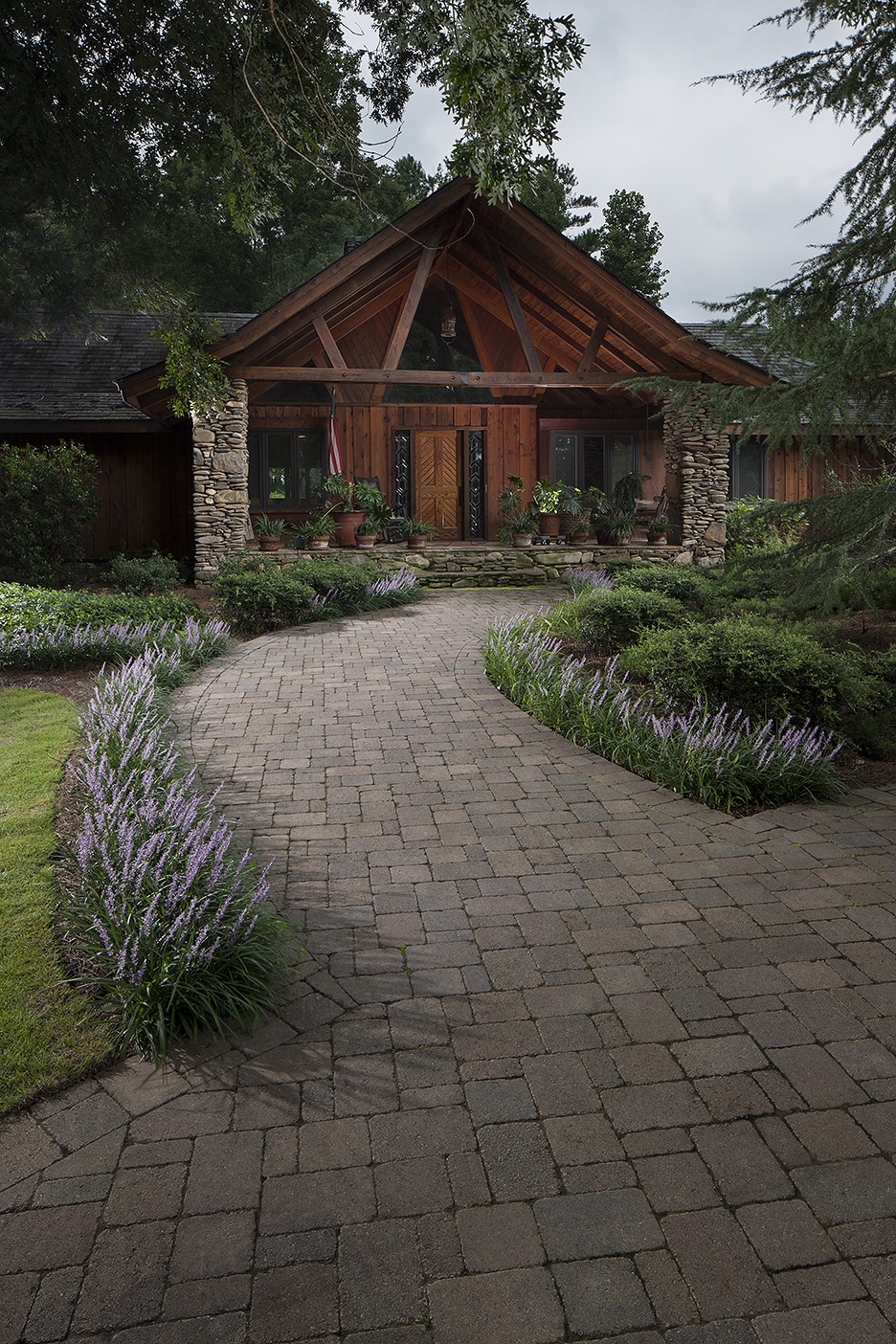 8. Pavers aren't strong enough to withstand parked cars, etc.
Pavers can withstand at least 8,000 pounds of pressure per square inch before material failure. As previously mentioned, this makes pavers about four times stronger than poured concrete. Pavers are also designed to transfer load stress over large areas, which allows for heavier weight and traffic in areas that normally would require heavily reinforced concrete.
In addition, due to the installation process and their interlocking system, paving stones are extremely flexible and are able to disperse the pressure or weight evenly, which prevents cracking.
Some paving materials are stronger than others, but most individual units are less susceptible to breakage because they are made to move with the earth.
Paving bricks also stand up very well to changes in the weather conditions with their ability to expand and contract without cracking.
9. Pavers are too expensive.
Typically, the standard stones run anywhere from $2.67/sq. ft. plus tax to $3.35/sq. ft. plus tax, all depending on which manufacturer you choose. Given the value of good quality pavers, they are an excellent value for money. It's important to also keep in mind that landscaping can increase your home's value by up to 15 percent.
That said, there are many variables to consider when estimating a paver installation, and below are some factors that impact the cost:
Paving stone manufacturer
Paving stone type
Accessibility (for instance, if the job requires Bobcat access)
City permits
Type of demolition required
Extras (wall build, step build, drainage, sealer, etc.)
Based on a typical 1,000-sq.ft. residential driveway, then estimated range for installation is $9,900-$13,900.
10. Anyone can install pavers.
Install-it-Direct installation goes through a 72-point inspection to ensure there are no problems and that every job meets our high standards of excellence. Be sure that whoever you choose to install your pavers implements a similar quality process.
Final Thoughts
As with anything, there are pros and cons. Consult or paver primer to learn more about pavers as an option for your landscaping. For more information, check out our Ultimate Paver Resource Guide.
Paver Perfection
Our paver professionals will design and build the patio, pathway, or driveway you've always dreamed of.
View Services