Does Artificial Grass Flatten When Walked On?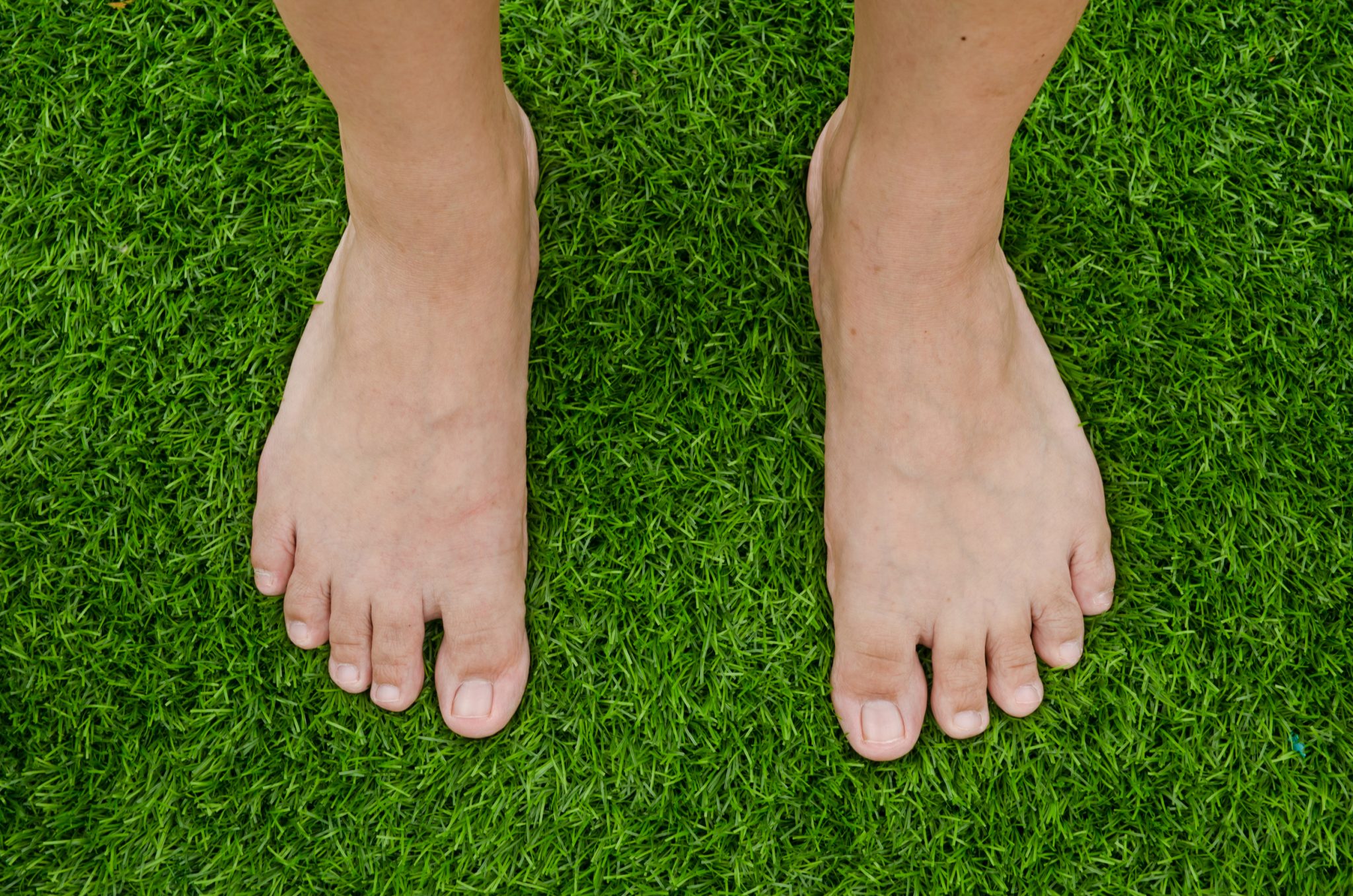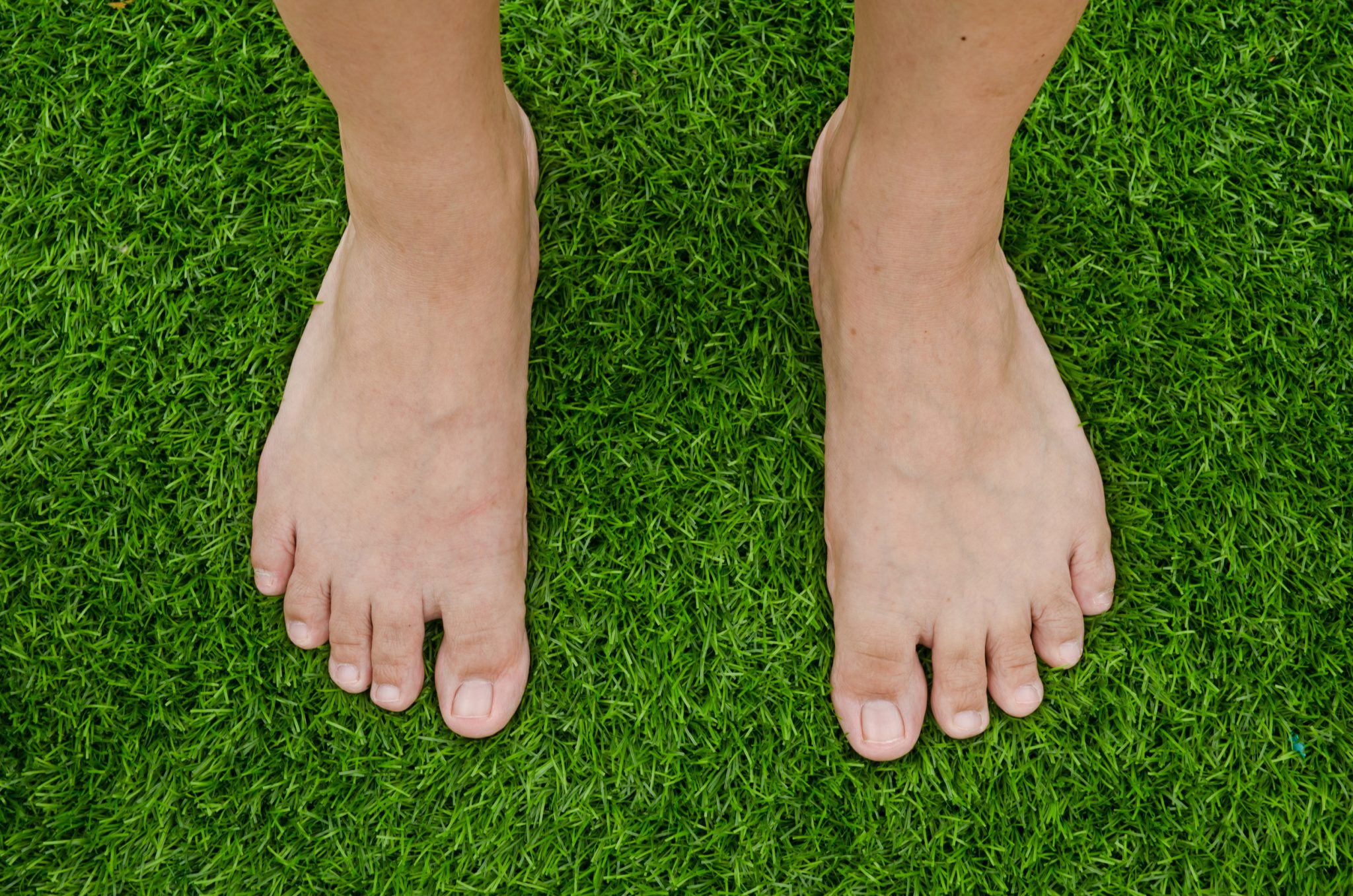 Some homeowners install lawns for primarily aesthetic purposes, but most plan on using their lawns as play areas for pets or children, fields for impromptu games of catch or soccer, or outdoor living areas. For those who consider lawns functional spaces, it is only natural that they would want to ensure that they can stand up to traffic. Since, after all, what is the point of having a lawn if you cannot use it?
Synthetic turf is designed for use in high-traffic areas and to withstand use by children, pets and even professional athletes. This is one reason professional sports organizations and schools often choose it for sports fields. While these groups surely care about the look of their fields, it is understandable that homeowners are likely even more concerned with how this type of traffic could affect the look of their lawn.
One of the questions these folks most frequently ask is about whether or not artificial grass will flatten when it is walked on. The first thing to know regarding this is that both natural grass and manufactured lawns will show some flattening in areas where pets roll, children play, cars are parked or people walk. The second thing to know is that they both usually bounce back just fine after a short time.
Of course, in areas with particularly high traffic, this effect will be more noticeable and longer lasting. With natural grass, areas that experience particularly high traffic generally tend to die back, develop bare spots or develop noticeable walking paths where they have been repeatedly trodden. With artificial grass, this flattening may be most noticeable in your heaviest traffic areas, such as around swimming and play structures or in areas used regularly as walkways.
In the case of a manufactured lawn, infill assists in keeping the blades standing upright and in bouncing back when stepped on. If you are concerned about potential flattening, there are also additional steps you can take to keep this from happening or from correcting it when it does.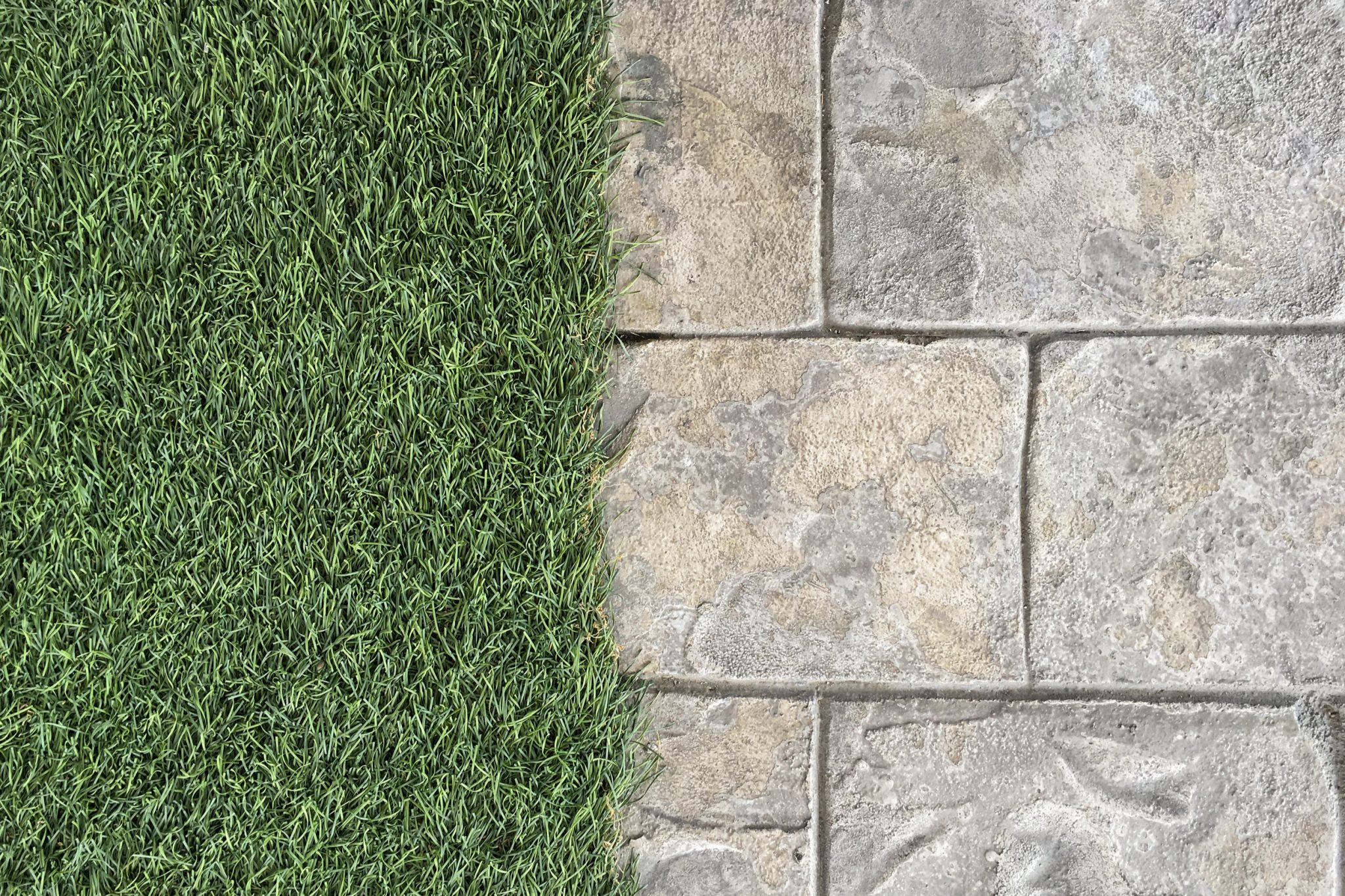 How to Avoid Artificial Grass Flattening: No Parking
Artificial lawns can be parked on and driven on, but this is generally not a good idea due to the potential for oil or other substances damaging the grass. When a heavy object is repeatedly placed in the same spot or stays in place for an extended period of time, you are also going to see some flattening. This means that if you regularly park on a manufactured lawn, you can expect to see flattening in the parking area. Of course, this can be corrected, which makes this a better option than natural grass, which will most likely die in this situation.
How to Avoid Artificial Grass Flattening: Include Walkways
If you anticipate particularly heavy traffic in certain areas, such as between your back door and patio or between your swimming pool and deck, create walkways for your children and guests to use. This will help guide traffic and keep people from repeatedly walking on your grass in the same area. Paving stone walkways are a durable, slip resistant, attractive option that goes especially well with artificial turf, but you may also consider brick, stamped concrete or flagstone stepping stones.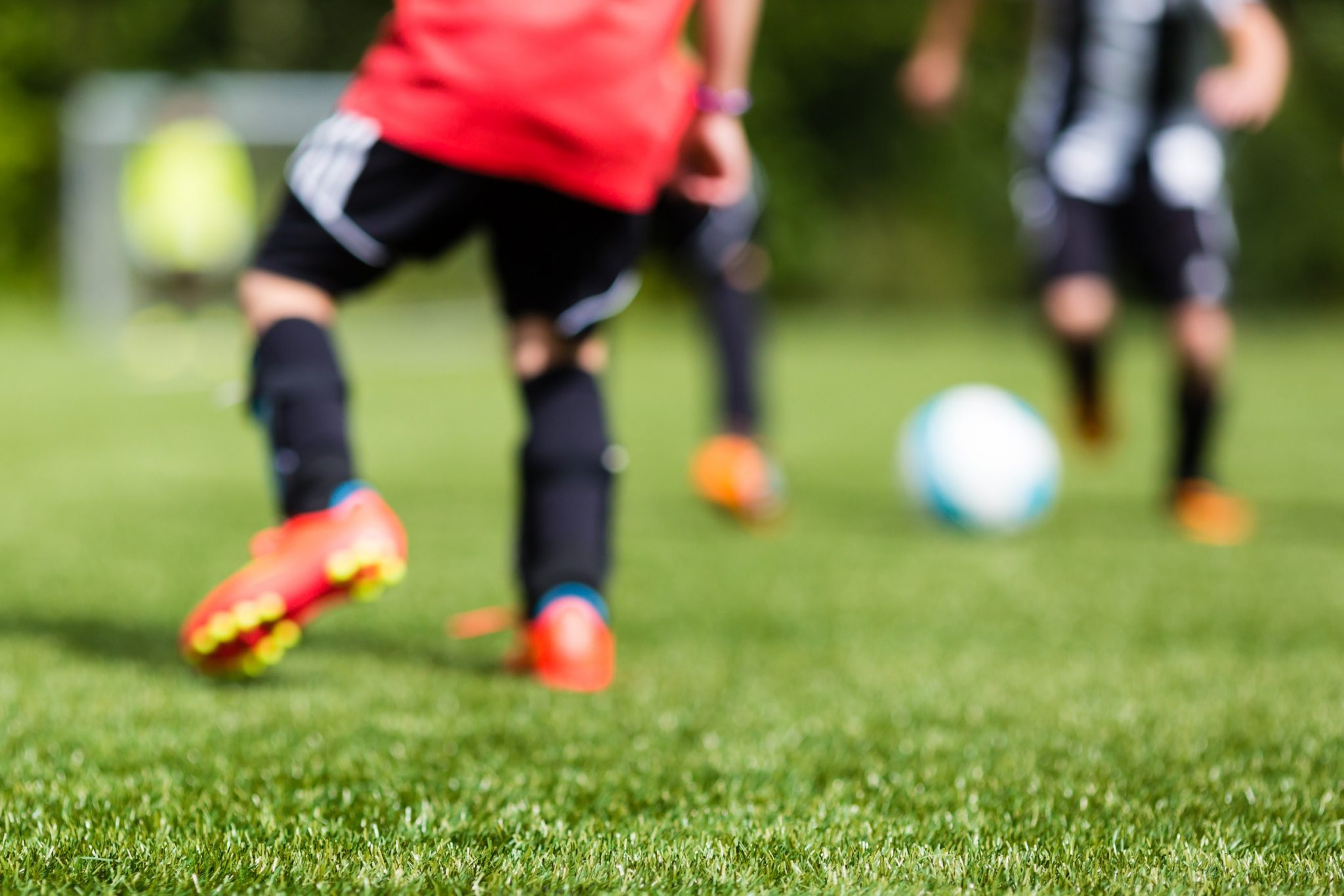 How to Fix Flat Artificial Grass
Artificial grass will flatten in areas of heavy use, but this is incredibly easy to correct. You simply need to groom your lawn, which you should do about once a month anyway. Brushing your lawn encourages the blades to return to their erect positions and can be accomplished quickly in areas that have flattened a bit. When grooming your lawn, you can use an artificial grass rake specifically designed for this purpose, a broom or a handled brush. It is important that you choose a rake, broom or brush that does not have steel bristles, which could damage your lawn.
If your lawn is particularly flat or has a matted look from years of not being maintained, you may want to have your grass professionally groomed, but this should only be necessary if your manufactured lawn has been neglected for an extended period of time.
Final Thoughts…
Different types of artificial grass are designed for different purposes and levels of use. Work with a professional synthetic turf installation company that can help you choose the right turf for your project, particularly if you anticipate high traffic or heavy usage.