How to Create a Backyard Dog Park
Public dog parks are a great addition to community spaces and provide a safe area where dogs and neighbors can socialize.
Most dog lovers are happy to hear about a dog park opening near their home, and some prospective home buyers include a nearby dog park on their list of must-haves when looking for a home to purchase.
However, public parks do not work for everyone, and some dogs and dog owners may be better served by having a well-designed area for running and playing right in their backyard.
Even for those who regularly visit their nearest park with their pooches, a backyard option allows for more quality time with furry friends coupled with the convenience of staying home.
Why Build a Backyard Dog Park?
Here are 13 reasons an at-home dog park might be right for you:
1. Your dog has health issues that make public dog parks too risky to his or her health.
2. Your dog has behavioral issues that make it difficult to visit parks with other dogs.
3. You have an older dog, and your local dog park does not have a section set aside for less-active pooches.
4. You have a dog and small children, and it is easier and less stressful to keep an eye on all of them at home.
5. You have a dog with special needs that make it difficult to visit public dog parks.
6. You work long hours or have obligations that make it difficult to find time to take your dogs to the park.
7. You or a member of your family have a disability that is not well accommodated at public parks or that makes going to parks less convenient or comfortable.
8. You are a homemaker or work from home and would like to make the most of your breaks by getting outside and staying active with your dog.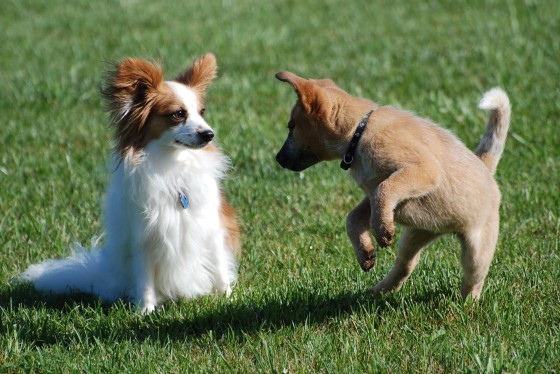 9. The hours of operation or off-leash hours at your local park do not coincide with your schedule.
10. You simply prefer the ease and convenience of having this amenity at home — rather than making yourself presentable and heading out in public to a park.
11. You do not live near a dog park.
12. Your local park is frequented by aggressive dogs or owners with a different style of pet parenting.
13. Your dog is timid or easily overwhelmed.
Where to Place an At-Home Dog Park
Where you place your backyard park depends on the space available, your existing landscaping, the placement of your outdoor rooms and living areas, and whether or not your dog will also be spending time in the space alone.
Unless your park plans include transforming your entire backyard into a pet playground, you will want to separate the area from outdoor living and entertaining areas with a fence – or at least an attractive walkway.
This will help define the different areas in your yard and help keep dog toys and other dog-related paraphernalia out of areas where you entertain guests.
If you entertain often, and do not want your dog park to be the focal point of your yard, you may want to consider building it in an unused side yard or an area of your yard that is a bit more out of the way.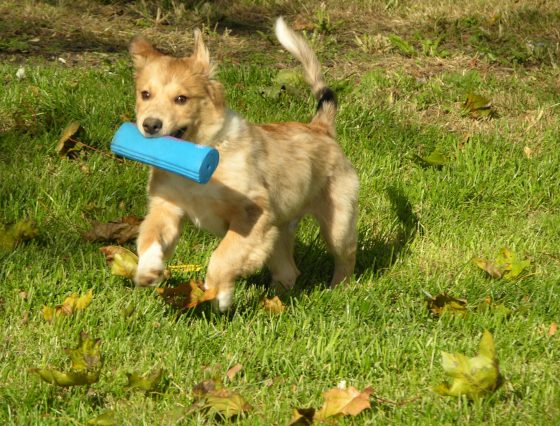 Side yards also usually offer a long stretch of land, which is perfect for playing fetch, so that is another great reason to incorporate your side yard into your dog park.
On the other hand, if your dog is going to spend time in his or her play space alone — for example, if it will double as a dog run — then you will need to place it in a spot that allows you to check on your pet frequently.
You will likely want to place it in view from a window or door, which will make supervising your dog more convenient when you are in the house.
What Not to Include in Your Dog Park
Before we take a look at all of the fun things you can put in your park to make a great play area for your furry friends, let's first go over a few things that should not be in your dog's play space.
1. Do not use toxic pesticides or herbicides that could make your pet sick.
2. Do not choose ground covers with sharp edges, that tend to get too hot or that are choking hazards.
3. Limit living landscape features, and avoid plants that have thorns, needles or spines.
4. Avoid plants that can be toxic to pets, which include all sorts of plants, shrubs and trees from aloe to yucca. You may want to take a look at a list of toxic plants before choosing plants for pet areas, such as this one from the ASPCA.
5. Avoid toys that introduce potential choking hazards, such as soft toys with plastic eyes or plastic toys with squeakers that can be removed.
6. Avoid ground covers that can harbor bacteria or introduce tripping hazards.
7. Do not clutter your backyard park with too many toys or an overly ambitious obstacle course.
Your dog needs room to run, roll and play, and too many objects in the space could increase the risk of injury.
8. Make sure fences are in good repair without splinters or broken pieces that could injure your dog.
9. Some dirt might be nice for digging, but you do not want to have too much dirt or you will have to deal with mud and dirt being tracked into your house.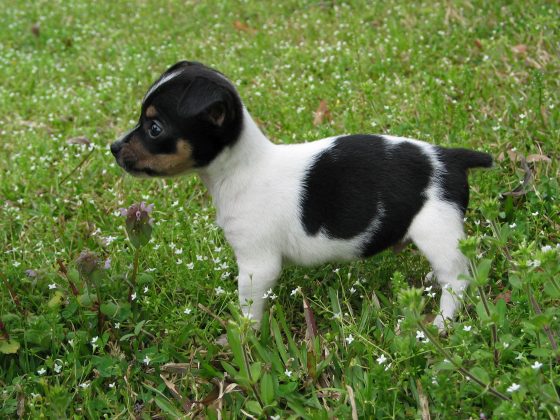 What to Include in Your Dog Park
When designing your backyard pet play area, you will want to keep in mind the size of your dog, your dog's age and agility, safety, bathroom preferences, behavior issues and what your dog enjoys.
To give you a bit of inspiration, here are 11 things to consider including in your dog park design.
1. A Dog House or Shade Structure
Protection from the elements is important, particularly if your park will be doubling as a dog run where your dogs will be spending most of their time when they are outdoors.
You can purchase a pre-built dog house, make it a DIY project or hire an architect to design a structure that matches your house.
Just make sure your dog has a comfortable, dry place to go to get out of the sun or get a little alone time.
If there is not much shade in your yard, you may want to consider installing other forms of shade in areas where you and your dog will be playing or spending time together.
2. A Paving Stone Patio
You need somewhere to put your dog's food and water bowls, but placing them on dirt, grass or other ground covers is not ideal.
A paving stone patio provides a durable, slip-resistant, attractive, easy-to-clean surface where your pet can spill their food or splash water anywhere they please.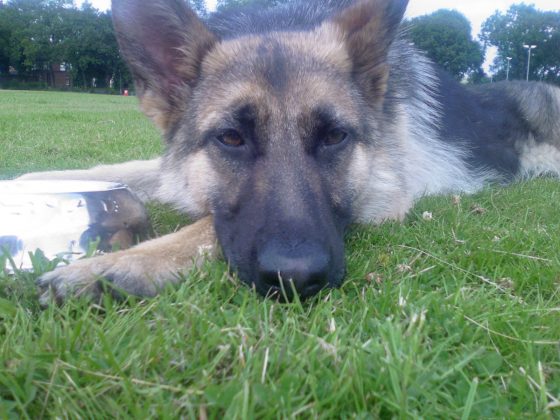 3. Water
A water bowl with clean, cool water will suffice, but why not take things up a notch with some running water?
You know how much your dog loves playing with the water from the hose?
Just think how much he or she would love their very own water fountain with running water they can drink or play in.
4. A Shallow Pool
Whether you choose an inexpensive children's plastic pool or a professionally installed in-ground option, if your dog loves water, he or she is sure to love having a private pool.
If you do choose to include a pool for your water-loving friends, make sure they can only access it when you are around to supervise their pool time.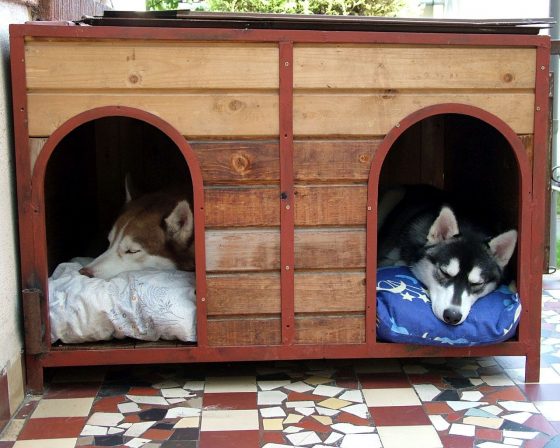 5. An Agility Course
Many active dogs love obstacle courses and can be taught to jump through hoops, cross bridges, and weave between cones or poles.
You can install a permanent course or purchase portable sets of agility equipment that will allow you to change things up and keep things interesting for your dogs.
6. A Patrolling Path
Most dogs like to patrol the grounds, so you may want to provide your pooch with a patrolling path around the perimeter of your yard to help them make their rounds comfortably.
7. A Restroom Area
Having a designated area for restroom activities will make your life easier when it comes to cleaning up after your pets.
When designing this area, you should consider your pets' preferences.
For example, do you have a dog that will only urinate on grass or a dog that prefers doing his duty on gravel?
If so, keep these preferences in mind when creating a backyard space designed to meet your dog's needs.
Artificial grass is a great choice for pet restroom areas, particularly because it is easy to clean and you will not have to deal with the brown spots that occur in natural grass frequently used by dogs.
Unlike natural grass where the bacteria from pet waste gets into the soil and remains at the surface, synthetic turf can be rinsed down with water — or a vinegar-water mixture — to remove pet waste and bacteria.
If you want to dress up this area a bit, there are some very cute, custom fire hydrants available online and at some higher-end pet stores.
8. A Clean-Up Station
A backyard dog park should be fun, enticing and convenient for both you and your dogs.
Having a handy clean-up station nearby that is stocked with whatever you prefer to use to pick up solid pet waste and a receptacle for the waste is a must for this area to be convenient for you.
9. A Sandbox or Digging Area
If your pet loves to dig, provide him or her with a designated digging area.
This may help save your garden from unwanted digging and will provide your pooch with hours of digging fun.
To make it even more interesting — and to encourage your dogs to dig only in the designated area — you can bury toys or bones in the dirt or sand for them to find.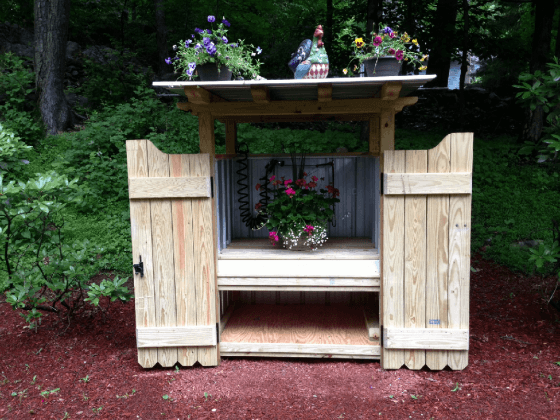 10. A Dog Washing Station
Whether you are coming home after a day at the beach or hiking in the mountains, or simply had a particularly dusty round of fetch, an outdoor dog washing station will come in very handy.
A paving stone surface is ideal, since this is an attractive option that is durable and slip resistant.
You will also need a nearby hose or a way to tie in to your current plumbing to add a faucet.
If you will be installing a faucet, you might want to consider installing both hot and cold water for more comfortable baths.
11. Room to Run and Play
An open area for playing fetch or tug-a-war, running around, wrestling and rolling on the ground is a must for any dog park.
This space should have a level, soft surface – like synthetic turf – that will decrease the chance of tripping or injury and also provide a comfy place to collapse for a nap after roughhousing.
Building a Backyard Dog Park: Final Thoughts
There are two things to keep in mind when designing your dog park: your dog's safety and what your dog likes.
Your backyard park should be designed to meet their needs, give them options to allow them to choose how and where they want to spend their time, and work with any behavioral pros and cons unique to your dog.
Look at your yard from your dog's perspective and consider their favorite games and toys when designing this at-home space where you and your family can spend time with your furry family members.
Photo Credits (in order of appearance): morgueFile, pippalou; morgueFile, pippalou; morgueFie, phaewilk; morgueFile, nanette; morgueFile, frozenoxygen; morgueFile, mzsu; DirtyDogWashPlus.com