Conquer The Clutter: 8 Tips for Decluttering Your Outdoor Living Areas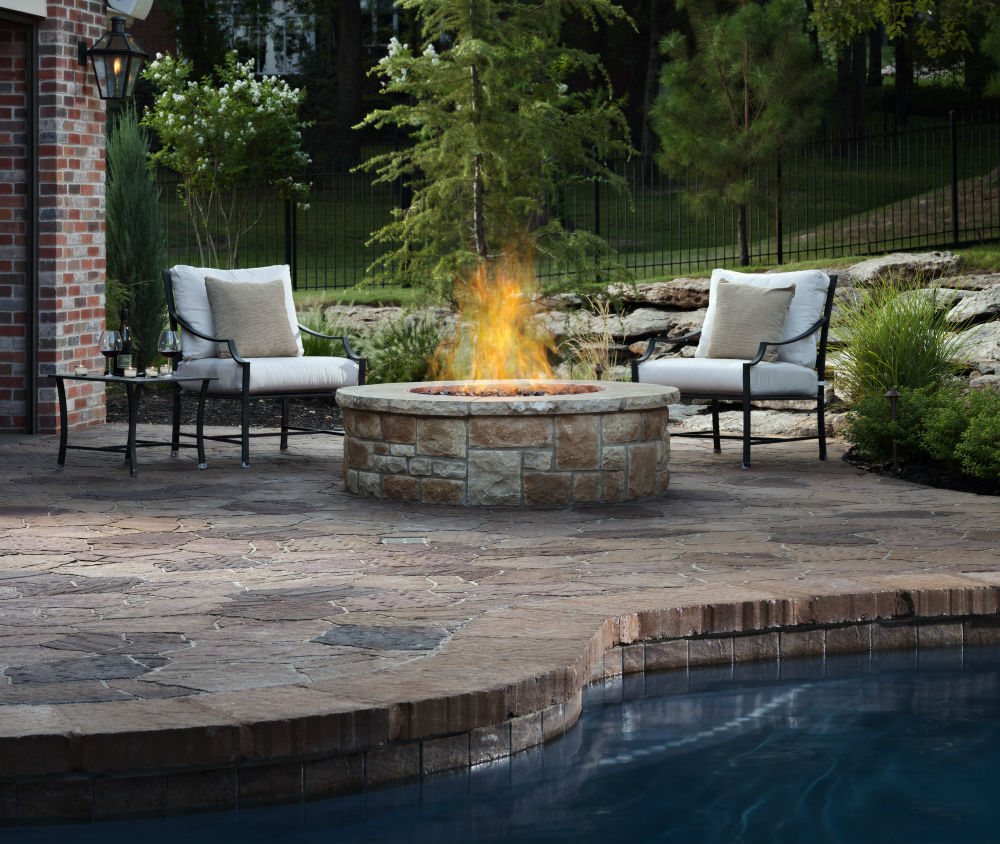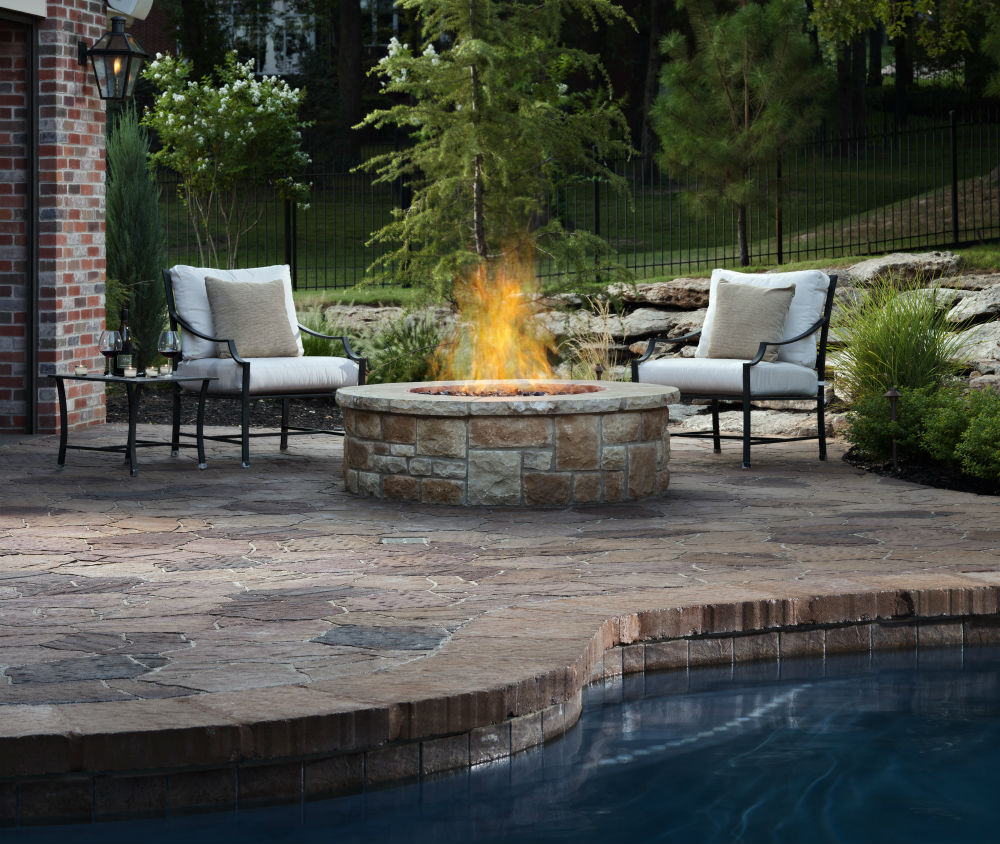 Clean, clutter-free living spaces are more inviting, more comfortable and more relaxing.
We know this is true of our interior spaces, but many of us forget that our outdoor living spaces can become just as cluttered, which takes away from our ability to host memorable dinner parties or simply enjoy sitting on the patio at the end of the day.
Decluttering our outdoor entertaining spaces makes them more inviting and more functional, so if you have too much stuff cluttering up your backyard, here are eight tips to help you conquer the clutter once and for all!
1. Organize Your Outdoor Kitchen
A well-stocked outdoor kitchen makes entertaining easier, but an unorganized one makes for an uninviting space that is less comfortable for your guests.
Keep the kitchen essentials you need — like bottle openers and corkscrews — close at hand but out of sight with the use of drawer organizers and baskets you can stow away in a cabinet under the counter.
Your goal should be to have nothing on the counters of your outdoor kitchen when you are not entertaining.
This will make your kitchen more appealing, will make it easier for you to keep clean and will help you avoid getting dust on your entertaining supplies.
It is well known that an uncluttered space is more comfortable and relaxing, so this will also allow you to more fully enjoy your outdoor living areas when you do not have guests.
For times when you are entertaining, invest in a beverage dispenser, a container for ice and cold beverages, and a bucket for bottle caps and corks.
Drink dispensers allow you to serve water, tea, lemonade or juice in bulk without the need for all of those individual bottles that your guests will set on counters, tables and benches all over your yard.
This, of course, is also better for the environment, so you get extra points for that one.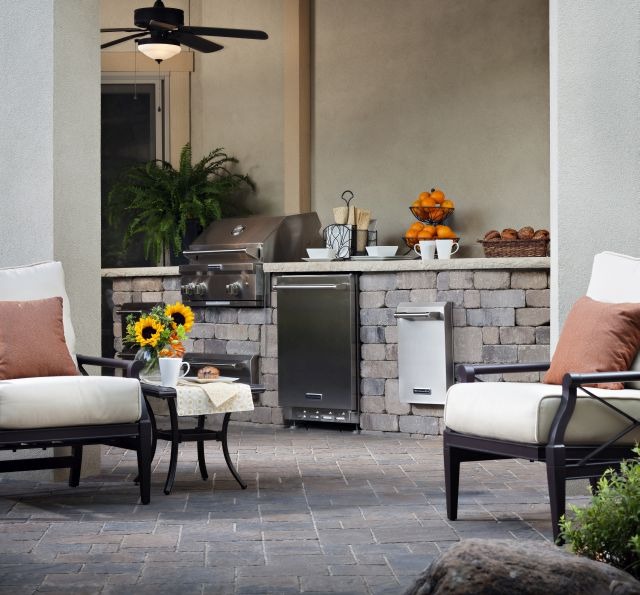 You should also have a bucket, trough or other large container you can fill with ice and cold drinks to avoid the clutter of cases of water, cardboard soda boxes and six packs sitting on every available surface.
A bucket for bottle caps and wine corks is an added bonus that will help with clean up after the party and help keep your patio looking cleaner during your event.
A second bucket with a lid, such as small, aluminum cans with tight-fitting lids used for dry storage, is also a good idea if you have a charcoal barbecue grill.
This will allow you to keep your coals close at hand but out of sight and allows you to avoid having your guests see a bag full of charcoal and covered in coal dust leaning against your grill.
In between events, cases of soda, water or beer should be kept in your outdoor or indoor refrigerator, in your pantry, in a cabinet in your outdoor kitchen or in the garage.
Don't just leave them on the counter for whenever your next gathering takes place.
The same goes for party supplies, and if you need more storage space to accommodate frequent hosting, don't be afraid to add a dresser or sideboard to your outdoor living space, which is an extension of your indoor spaces and can be treated like one.
2. Keep Cushions, Blankets and Accessories in a Deck Box
Deck boxes are incredibly affordable and a great way to keep necessities out of sight when not in use.
They are also perfect for keeping essentials close at hand so that you do not have to leave your guests unattended to search for a blanket or a book of matches to light the candles for your dinner party.
When you keep your patio furniture cushions and throw blankets in a deck box, it also extends the life of these goods and helps to keep them clean in between parties.
Lastly, of course, stowing unneeded items in a deck box makes your patio or deck look cleaner, which makes it a more comfortable place for you and your family to relax and enjoy regularly.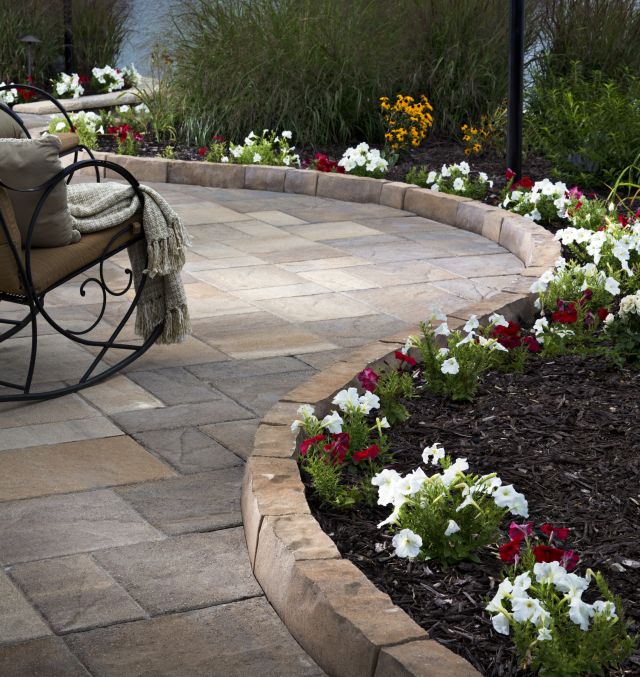 3. Create a Gardening Station
Avid gardeners tend to stay pretty well stocked on things like potting soil and plant fertilizer, but even the average homeowner with a professional landscaper needs to keep some gardening tools and supplies around.
The problem with this is that we end up with bags of mulch stacked against the fence, extra pots sitting at a corner of the deck, and gardening tools tossed in a bucket with our gloves and set outside the back door.
You can clear this backyard clutter by creating a gardening station where you can keep everything you need organized and ready for use.
A potting bench with a storage cabinet works well for this and provides both a workspace and storage area for gardening goods.
An under-counter cabinet is the perfect place to store extra pots and small bags of potting soil, and you can maximize this storage space even more by adding hooks or a peg board to the inside of the doors for hanging gardening tools and small items.
As for larger bags of soil or mulch, dedicate a space in your shed or garage for gardening supplies to keep them from cluttering your outdoor living areas.
4. Put Away, Hide or Get Rid of Your Yard Care Tools
An easy way to clear backyard clutter is to negate the need for yard care tools.
For example, if you replace your natural grass lawn with artificial turf, a deck or a paving stone patio, you will no longer need your lawn mower and can get rid of this rather large piece of yard care equipment.
If you also have other lawn care items, such as a broadcast spreader, aerator or edger, you would probably be able to remove these from your yard care arsenal as well.
Of course, some homeowners might find replacing your lawn for the sake of getting rid of a few landscaping tools a bit extreme.
If this is the case, there is still no excuse for leaving rakes and shovels leaning against your house or an ugly garden hose rolled up on your patio.
Your guests do not want to walk around a wheelbarrow blocking the walkway, and a hoe leaning against a patio chair is just going to remind you that there is work to be done every time you go outside to enjoy your morning coffee.
Aside from being unsightly, yard care tools can be dangerous, which is even more of a reason to make sure sharp tools and tripping hazards are put away and not in areas where guests congregate or children and animals play.
The best option is to keep them in a shed or in a designated corner of the garage when not in use.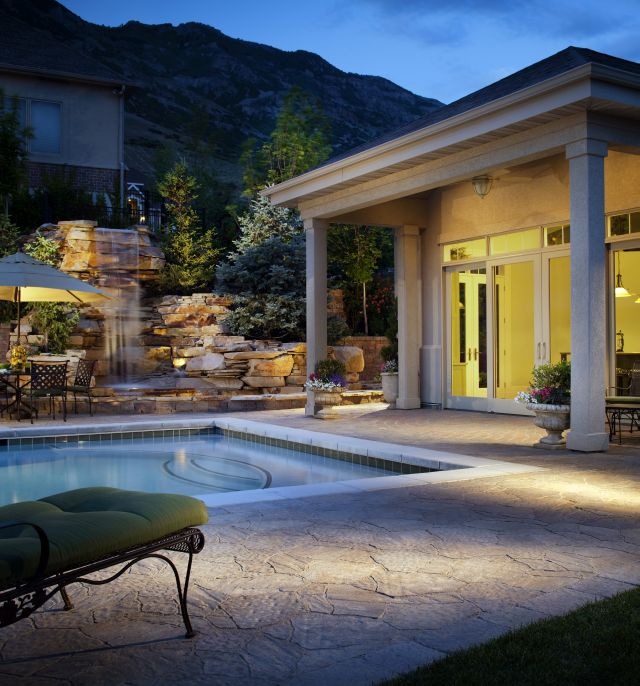 If this is not an option, put up a privacy screen in a corner of your backyard or in a side yard where you can hide your tools and keep them out of the way.
Alternatively — and if your budget allows — you can purchase a slim shed that is just big enough to hold your tools but will not take up too much space in your yard.
Garden hoses are something most homeowners need to have and something we do not want to drag out of the garage every time we need to water our plants.
Since you cannot live without one and it just is not convenient to keep it in the shed or garage, the best thing to do with a garden hose is to hide it.
This means that it will always be attached to the spigot and ready to go, but will not take away from the overall look of your outdoor living areas.
The best way to accomplish this is to purchase a container specifically designed to hide your hose, such as an attractive terra cotta pot or a well-designed reel with a cover that allows you to easily roll up your hose and hide it away when not in use.
5. Maximize Shed and Garage Space
This article is not about decluttering your shed or your garage, but clearing clutter in one or both of these areas may be the key to your success clearing the clutter in your yard.
Maximizing these spaces requires getting rid of unneeded belongings, organizing the items you decide to keep and finding creative ways to fit more into these important storage areas.
This might include peg boards, storage shelves that attach to the ceiling, storage racks or cabinets.
Once you have organized all of the things that belong in your garage, you will hopefully have some space left over that you can dedicate to yard tools — particularly larger items (like wheelbarrows or lawn mowers) that are not easy to hide outside.
6. Hide Your Garbage and Recycling Cans
Most of us have at least three waste receptacles, including a yard waste container, a recycling container and a garbage can.
Every week, we have to haul these cans from our backyard to the curb, and then from the curb to our backyard once they have been emptied.
Waste cans are one of those necessary evils that we cannot live without but do not want to see during a dinner party.
The best option is to keep them behind a privacy screen in your front yard, which also makes it more convenient to take them to the street each week.
However, many homeowners do not have a convenient spot in their front yards that are large enough to hold all of these cans.
The next best option is to designate a space in your side yard just inside your gate in an area that is not frequented by guests and where they are not in sight when you and your family head out back for a barbecue.
If the only option you have is somewhere in your backyard near your outdoor living areas, your only option may be to install a privacy screen to minimize the intrusion and hide the clutter.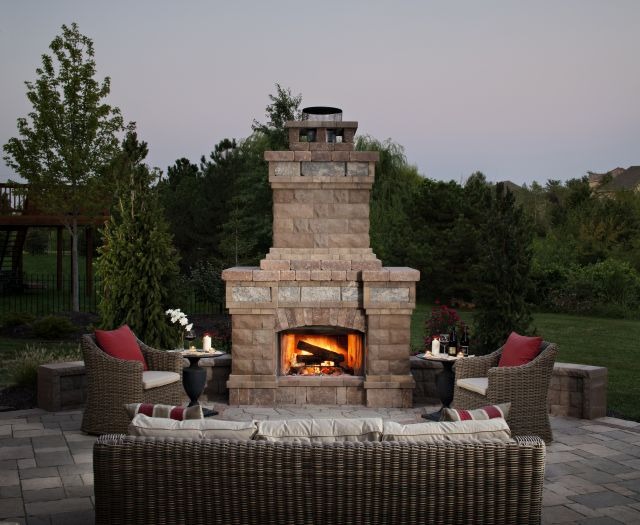 7. Organize Your Fire Feature Supplies
Fire pits and outdoor fireplaces do not require tons of accessories, but kindling, fire starters, matches, wood, pellets, ash cans and fire tools can take up space and add clutter to your patio.
Most homeowners are not going to want to keep any of these items in a shed or garage, since you will definitely want them close at hand, but you can still keep your fire feature area looking clean and tidy with the essentials nearby.
One way to do this is to purchase an aluminum ash can with a lid, and then use this can to store kindling, matches and wood when you are not using it to clean out your fire pit or outdoor fireplace.
You can also keep all of your tools and supplies in a bucket that you can keep near your fire feature or that you can easily grab out of your garden shed before starting a fire.
Another option is purchasing a deck box with enough interior space to house your wood and tools close at hand but out of sight.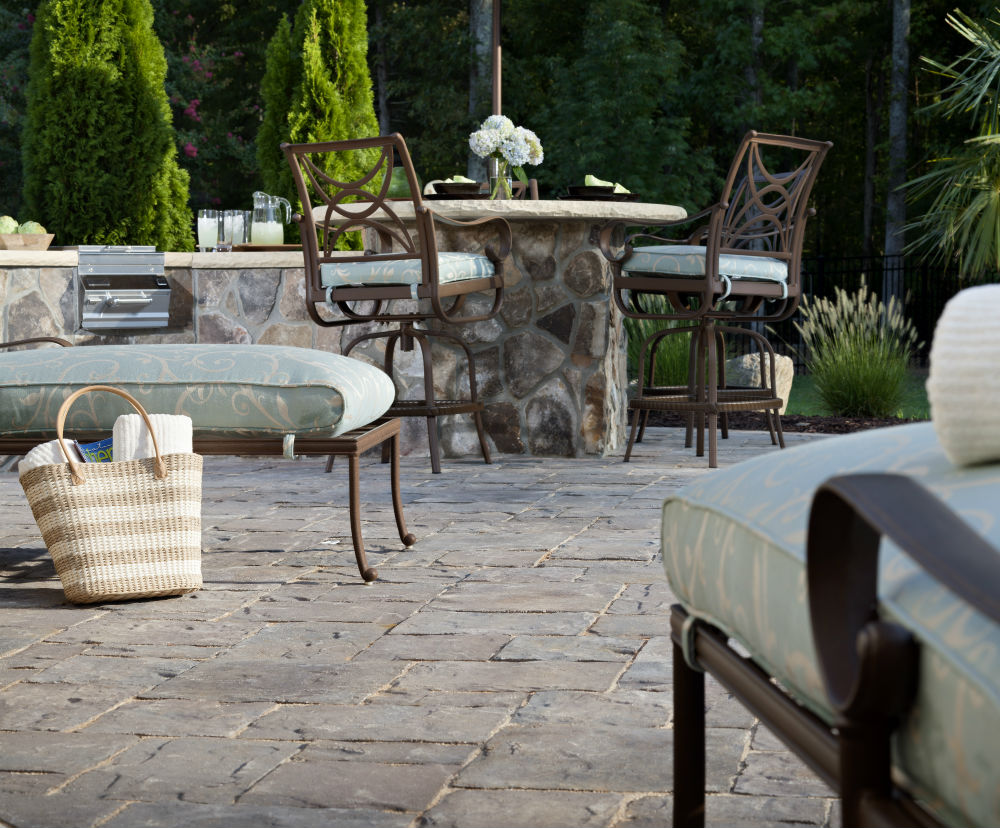 8. Include Storage for Toys and Supplies for Dogs, Pools and Kids
If you have a swimming pool, children or dogs, it is very likely that you have some extra clutter to deal with when trying to clean up your backyard.
Pools require enough supplies that a small shed or pool house is really the best idea, but smaller pool toys and products can also be kept in a durable, waterproof deck box.
Deck boxes, which are basically the weather-resistant equivalent of a storage bench or chest you would use indoors for extra storage, are perfect for children's toys, dog toys and dog supplies.
These attractive, spacious storage boxes come in a variety of sizes, and larger options can even hide a tricycle or ride-on toys.
They are also a great place to hide large bags of dog food, dog treats, ropes and balls, and even your dog's bed if you need to quickly get it out of sight before guests arrive.
Your Turn…
How do you keep your yard clear of clutter?