8 Quick Ways to Enhance Outdoor Entertaining Areas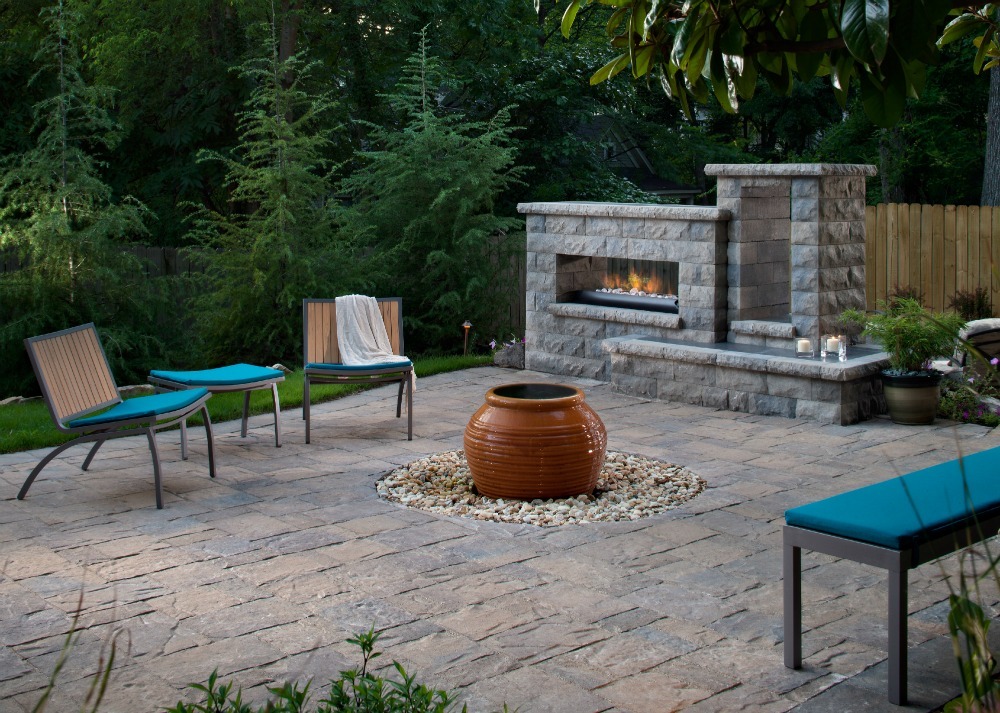 Although we are fortunate enough to live in a climate that allows outdoor entertaining throughout the year, most of us still get excited when the weather starts warming up.
Rising temperatures mean even more opportunities to invite friends over for al fresco dinner parties and weekend cookouts, but that also means it is time to take a good look at our backyards and see just how much we let them go over the winter.
If you do not do much winter entertaining, it is likely that your patio furniture could use a good cleaning, you probably have some weeding to catch up on, and there might be some bare patches of dirt to tend to.
To help you quickly whip your backyard into shape and make a few small improvements to better prepare it for hosting party guests, here are eight pre-party backyard fixes you can accomplish in a day or less.
1. Add a Chandelier
Chandeliers bring instant elegance to outdoor entertaining spaces.
If you have a canopy, there is likely a hook in the center of the ceiling to make hanging a patio chandelier about a two-minute job, but if you need to add a hook to a covered patio, it might take just a little while longer.
Either way, this quick fix does not take much time at all and is an easy, affordable way to spruce up your backyard immediately.
Outdoor chandeliers can be found online, at hardware stores, at nurseries and at home improvement centers, and prices start at under $100.
If you choose a chandelier made for candles, consider purchasing a set of remote-controlled, flameless candles for safety and convenience.
The remote control allows you to turn your candles on without having to drag out the ladder, and the flameless feature is an eco-friendlier option that significantly reduces the risk of a guest being injured by fire or hot wax, or your canopy or patio curtains catching fire.
If you opt for a flameless version, you can also hang it from a tree to add a unique touch to your outdoor living area.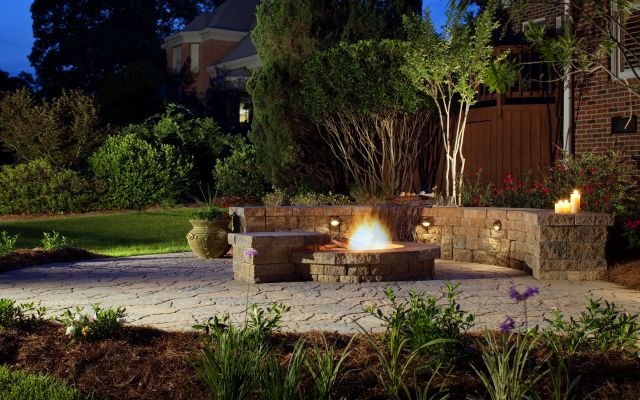 2. Build a Paving Stone or Concrete Block Raised Garden Bed
Raised garden beds are a quick way to cover an unsightly area in your yard, cover bare dirt or block the view of something you would rather your guests did not see.
While it would be ideal to bring in the professionals to install a perfectly aligned, level garden bed made from paving stones to enhance the look and function of your yard, you can make this a do-it-yourself project that you can accomplish in a few hours so that it is finished before your guests arrive.
The quick way to accomplish this is to:
Determine the size of your garden bed
Make the ground as level as possible
Remove weeds and debris
Head to your favorite garden center for paving stones, potting soil and plants
Layout your paving stone design
Fill your garden bed with potting soil
Plant vegetables, flowers or succulents
Add some mulch or compost around the plants
Water the plants to help them settle into their new home
That's about it.
You can always go back and fine tune your raised garden bed when you have more time, but this quick fix is an easy way to add color, texture and a focal point to your yard in a hurry.
If you are on a tight budget, you can also use inexpensive concrete blocks to create your garden bed and replace them with paving stones at a later date.
3. Set Up a Portable Fire Pit
Professionally installed fire pits are the safest and most attractive options, but if you want to quickly add a fire feature to an outdoor living space hours before your guests arrive, a portable pit may be the way to go.
This works best if you have an existing paving stone, concrete or gravel patio that is away from flammable items, structures and trees.
This allows you to set up your fire pit on a sturdy, nonflammable surface a safe distance from flammable objects to reduce potential fire hazards.
You can find portable fire pits for less than $100, and some are even less than $50 if you shop the sales at local home improvement stores or garden centers.
For the safety of your family, your guests and your pets, be sure to purchase a fire pit that comes with a screen, or purchase a well-fitting screen to go with your pit.
You should also read our article on fire pit safety before using your fire feature for the first time.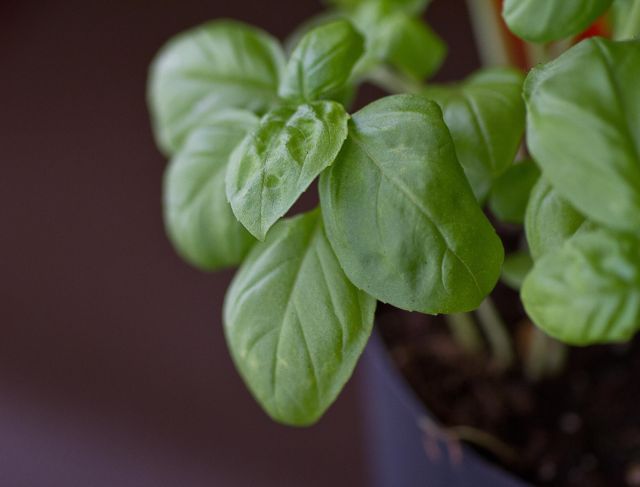 4. Plant Pest-Repelling Plants
This is one backyard improvement project you can do right up to the minute your guests are arriving.
All you need are some containers, potting soil and pest-repelling plants to ward off flies, mosquitoes and other insects during your party.
Rosemary, mint, lemon balm, basil, lantana, marigolds, citronella (lemongrass), chamomile and basil are all choices that can help keep your outdoor entertaining areas free of mosquitoes.
If flies are an issue, basil is a good choice that is easy to grow and is a flavorful addition to include in your garden for culinary purposes as well.
Planting these options will add color and texture to your landscaping while also giving you the benefit of natural pest control options.
Planting them in containers is a quick options that allows you to immediately enhance both the beauty of your outdoor entertaining areas and the comfort of your guests.
The portable nature of containers also allows you to move them around as needed for the greatest pest-repelling effect.
5. Add Color and Texture with Drought-Resistant Succulents
Annuals are a fast, affordable, easy way to add color to your yard; however, most of these colorful blooms require a good amount of water to keep them looking their best.
Instead, opt for succulent options that can bring unique textures and brilliant colors to your outdoor entertaining spaces without increasing your water bill or wasting this precious resource.
If succulents really are not your style, but you would like to quickly enhance the visual appeal of your yard before your guests arrive, you can also opt for one of these 10 Great Plants for Drought that Are not Succulents.
6. Cover Bare Dirt with Gravel or Mulch
Gravel and mulch are inexpensive options that you can pick up today at your local garden center or home improvement store and have spread around your yard within a couple of hours — depending on the size of the area you need to cover.
Both mulch and gravel are an affordable way to achieve a high-end look when paired with an existing paving stone patio or used along attractive walkways.
You also have the added benefit of covering small weeds, if you do not have time to pull them before your party.
If you plan to use mulch to cover earth around plants, be sure to choose a natural option that is not dyed.
Cheap, dyed mulch can have natural or chemical colorants, but it is difficult to determine which has been used without contacting the company or doing some research online.
If you are taking on some quick backyard improvements before a party, you may not have time for this extra legwork.
The other problem with cheap, dyed mulches is that they are commonly made from recycled wood, which can be a good, eco-friendly option, but can also mean that you end up with waste wood that has contaminants like arsenic and copper that will leach into the soil.
Additionally, it can pull nitrogen from the soil as it decomposes, which will not make your nitrogen-loving plants very happy (or healthy).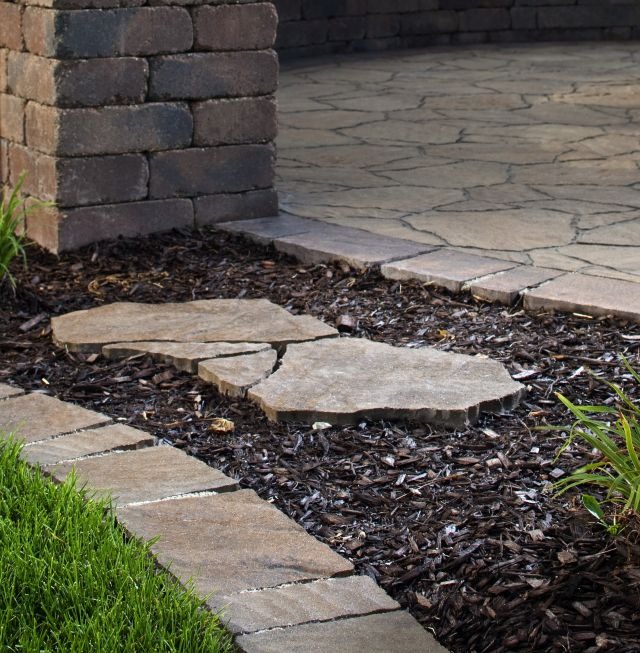 7. Make an Instant Privacy Wall with Gutters and Trailing Plants
If your outdoor living areas could use a little enhanced privacy, you might want to consider this instant privacy wall that you can install in a single afternoon.
Gutters may sound like a strange home improvement item to repurpose as planters, but this inexpensive, lightweight option is a great choice for folks who need a quick fix that can be accomplished in a few hours.
A trip to your local home improvement store will be required, since you will need sturdy hooks, rope or lightweight chain, gutters, potting soil and trailing plants.
In order for this to work, you will need to buy somewhat mature plants that can provide an instant screen to block the view of your neighbors or an unsightly area in your yard.
Drill holes in the gutters, string them up on the hooks with the rope or chain, fill them with enough potting soil to accommodate your plants, plant your greenery, and start enjoying the new look of your outdoor entertaining area.
Make sure to attach them to sturdy beams that can support their weight.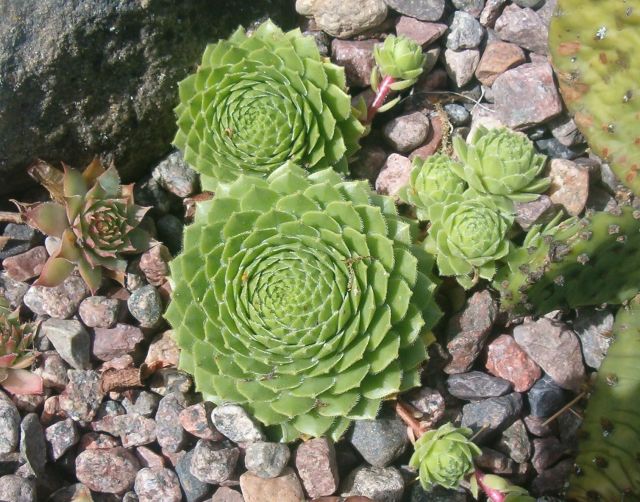 8. Add Easy-to-Install Lighting Options
When you need some quick lighting to accent focal points, create the mood or make sure your guests do not trip on the way to your deck, solar landscaping lights, string lights or rope lights are your best options.
When you have more time, you can always run electrical wires underground or install some fantastic, permanent lighting options, but these quick fixes will do the job in a pinch.
If you have outdoor electrical outlets, rope lights and string lights are an easy, versatile way to illuminate walkways or outdoor entertaining areas in minutes.
Waterproof rope lights designed for outdoor use can be used on the ground to border a walkway, wrapped around trees to show your guests the way, or draped along a canopy or covered patio to create an inviting, softly lit atmosphere.
Outdoor string lights can be strung between trees or posts, or also draped across canopies and patios for a similar effect.
If you do not have outlets or need lighting in areas that is far from outlets, solar landscape lighting might be your best option.
However, if you need them to light your pathways or accentuate landscaping features tonight, you need to get them in the ground as soon as possible so that they can start soaking up the sunlight and charging their batteries.
Your Turn…
Which quick backyard fixes have you used to instantly transform your outdoor living areas into the perfect place for a party?
(photo credit: morgueFile, Erland)