Backyard Theme Parties: Outdoor Party Ideas for Adults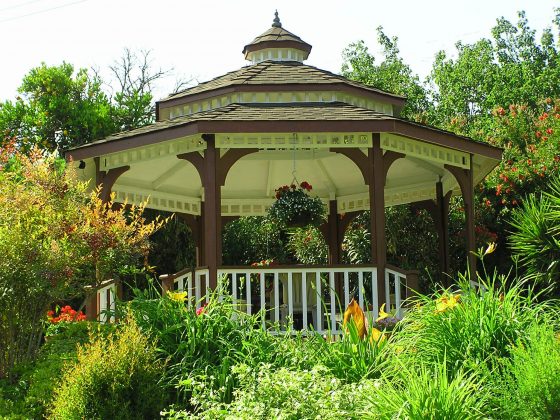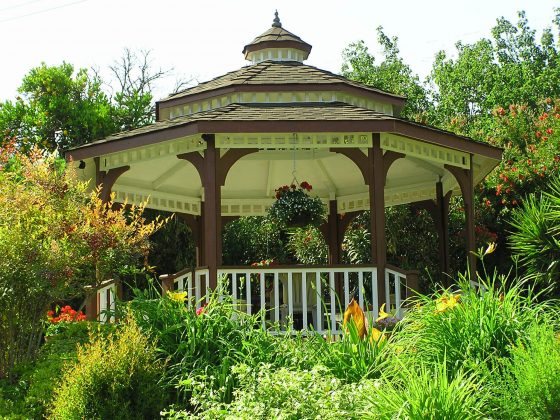 Here in San Diego, we are fortunate to have fantastic weather throughout the year, which allows for outdoor soirees in any season.
If you need a little inspiration to help you come up with some fun party themes your friends and family will love, read on for 12 outstanding backyard theme party ideas to get your creative juices flowing.
Host a Casino Night
Pump up your weekly poker night by taking it outside and adding other casino games to the itinerary.
Decorate your patio like a Vegas casino or an elegant card room in Monte Carlo to create a festive atmosphere for gaming with your friends.
If you don't happen to have a roulette wheel or blackjack table in your garage, you can purchase affordable, table-top options online.
Make sure you have plenty of poker chips, dice and decks of cards on hand to accommodate the number of guests you are inviting.
To make it even more fun, hire a bartender and a couple of cocktail waitresses to make your backyard feel even more like a casino.
Plan a Pirate Party
Transform your patio into the deck of a pirate ship with inexpensive pirate-themed décor from your local party store.
Encourage your guests to dress up as scallywags and wenches, and get in some practice for National Talk like a Pirate Day by encouraging them to stick to pirate speak the entire evening.
Serve up beverages in tankards, play party games like pin the eye patch on the pirate, and make a treasure map of your backyard so that you can send your guests on a hunt for hidden treasures.
To get your pirate party started off right, send a message in a bottle instead of traditional invitations.

Organize a Roaring '20s Speakeasy
Turning your backyard into a speakeasy is the perfect excuse for you and your friends to dress up as gangsters and flappers, serve moonshine from mason jars, and dance the night away to a swing band or some jazz CDs.
Casino games are a good addition to this party theme, as are real or candy cigars.
You will want to make sure you have plenty of finger foods on hand, since any Prohibition Era speakeasy needs a well-stocked bar.
Have a 1950s Diner Dinner Party
Fire up the grill to serve up some fantastic burgers and fries for this casual take on the traditional dinner party.
Aside from poodle skirts and ponytails, have your friends bring their favorite 1950s rock-n-roll CDs to play throughout the night.
Since '50s music will definitely make you want to be-bop the night away, set up your patio as a dance floor, or rent a dance floor from a local party rental company.
If you have a jukebox, tonight is the night to bring it outside, but you can also buy a cardboard cutout of a jukebox and just hide your CD player or MP3 player behind it.
If you happen to have an outdoor theater, you could even make it a '50s drive-in theme and show a movie or two, such as Rebel Without a Cause for all of the James Dean lookalikes that are bound to be in attendance.
Greet Your Guests for a Garden Tea Party
The garden tea party may be a more typical choice for an outdoor soiree, but this tried-and-true backyard party idea is easy to plan and a great excuse to show off just how well your azaleas are doing this year.
Besides, what could be a better excuse to don the most outrageously fun garden party hats than a tea party in a garden?
For smaller tea parties, a single table on your patio or lawn will do; for larger parties, you will want to set up multiple tables with multiple tea sets.
Since you may not want to use your grandmother's good china outside, stop by a flea market or thrift store to pick up inexpensive tea sets.
Be sure to brush up on your party etiquette beforehand.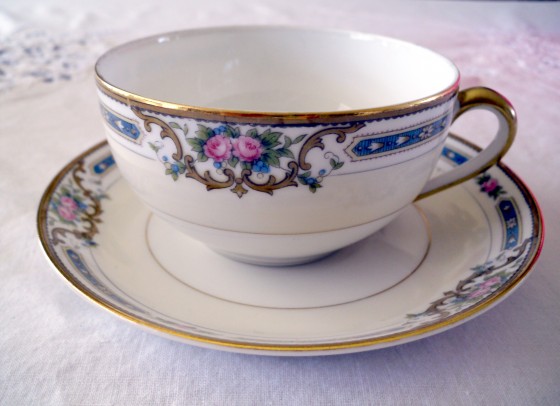 Bring Your Buddies Over for a Backyard Beach Party
While most of us have probably already been to a backyard beach party of two, this is one of those outdoor party ideas that never goes out of style.
Beach-themed party decorations are easy to find at any party store, particularly in San Diego, where you will also have no trouble finding shells, tiki torches, beach balls and Frisbees.
Set up a volleyball court in a sand area or on your lawn, and this is the perfect time to put your little-used horseshoe pit into play.
This kind of party just begs for a fire pit, so if you don't have one already, now might be the perfect time to install one.
Host a TV Game Show Night
Decorate your patio like the set of a game show, and dress up like your favorite game show host for this one.
While you can come up with a creative way to make a backyard edition of just about any game show, Family Feud®, Wheel of Fortune® or Minute to Win It ® are three options your guests are sure to love.
Minute to Win It®-style games are great for getting everyone involved, since they don't require any special skills or a high IQ.
Stacking lip balm with chopsticks, rolling tuna cans to hit a target and carrying soda cans with spaghetti noodles are the types of games that everyone can enjoy.
Hold an Old Town Fiesta
There is nothing quite as festive as a fiesta.
Colorful dinnerware, spicy food, Mexican beer and a piñata are just about all you need to make this backyard party idea a success, but if you want to take it to the next level, you could hire a mariachi band or have it catered by a company specializing in Tijuana-style street food.
If you love Old Town San Diego – and don't we all? – a fiesta should definitely be at the top of your list of outdoor party ideas.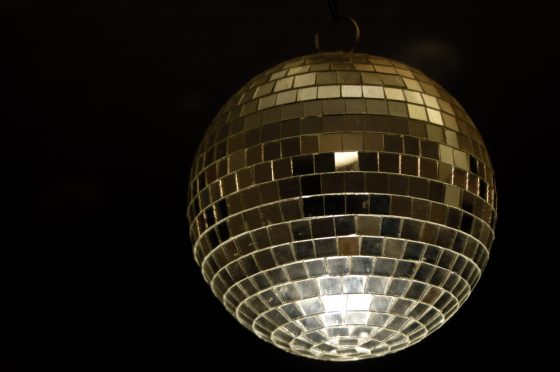 Dance the Night Away with a Disco Night
It is the outfits and music that make this type of party easy to plan and fun for all.
Psychedelic party décor is easy to find at your local party store, so you should have no trouble finding plenty of groovy party supplies.
You might also consider setting up a tie dye station for your craftier guests, and make sure you stock up on Tab as the soda of choice for the night.
You will also need fondue to make it an authentic '70s evening, and you really can't call it a disco without a transforming your patio into a dance floor with a disco ball.
Lounge Around at an Arabian Nights Theme Party
Rent a Bedouin tent to set up on your lawn, or decorate your patio with Moroccan décor to set the stage for a party your guests will never forget.
Seating is simple with cozy, colorful floor cushions scattered around your patio, and Middle Eastern music will create a relaxing atmosphere for the evening's activities.
Serve up Middle Eastern or Northern African cuisine in traditional tagines, and hire belly dancers to provide the evening's entertainment.
Plan a Period Movie Party
Any outdoor movie night would be fun for your family members or friends, but choosing a period piece and creating an entire evening around the theme will make for an event they will not soon forget.
Whether you choose The Great Gatsby, The Count of Monte Cristo, Gladiator, The Phantom of the Opera or Dracula, you will have plenty of costume, décor and food options to play with to create an evening your guests will love.
If you have a backyard theater, you can even play the movie during your social gathering – either as one of the evening's activities or just in the background with the sound turned down, but this is not necessary.
You can simply play the soundtrack and decorate your patio to match the movie's time period.

Throw a Texas Hoedown
Instead of a typical weekend barbecue, turn your next grill-based gathering into a good, old-fashioned hoedown.
Set up a dance floor for square dancing, hire a real caller and maybe even a square dance teacher to treat your guests to a dance lesson early in the evening.
Decorating your patio like a barn is easy with a few well-placed hay bales, and serving drinks in mason jars will make the night feel more authentic.
Keep canned or bottled drinks cool in old washtubs, and use bandanas for napkins.
This is a great option if you are looking for a party theme that is on the casual side and does not require your guests to rent or purchase expensive costumes.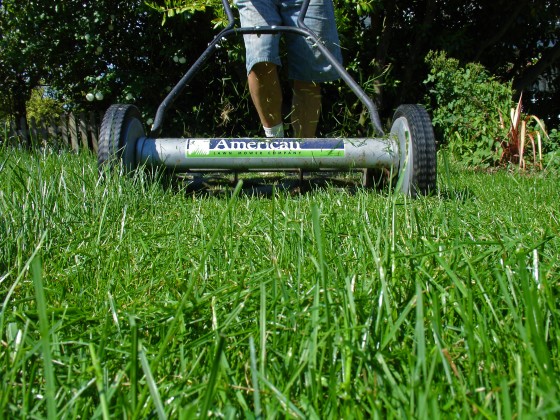 Preparing Your Party Platform
Long before your guests arrive, you need to make sure that your outdoor living space is in shape for a party.
Before you send out your invitations, make sure there are not any large projects or maintenance tasks that need to happen before your friends and neighbors see your backyard.
Trim your trees, plant flowers in your garden beds, fix your fence, and complete any other backyard improvement projects before you start planning your party.
Preparing for a party is also a good excuse to take on some of the backyard improvement projects you have been putting off, such as building a gazebo, installing a fire pit or finishing your outdoor kitchen.
As party time approaches, use this checklist to make sure you and your yard are ready for guests.
1. Put away the pool toys (unless it is a pool party), kids' toys, pet toys and tools.
2. If you have a natural grass lawn, mow and weed it, and make sure to turn off your automatic watering system so it will not be wet when your guests arrive.
3. Sweep or wash down your patio to remove dust and debris.
4. Use natural pest control methods to keep insects away from partygoers.
5. Weed flowerbeds and refresh groundcovers, like bark or wood chips, for a clean, new look.
6. Remember that guests will likely be making trips to the kitchen and bathroom, so clean up these areas as well.
7. Set up your patio seating early so that you can determine whether or not you will need to rent additional seating.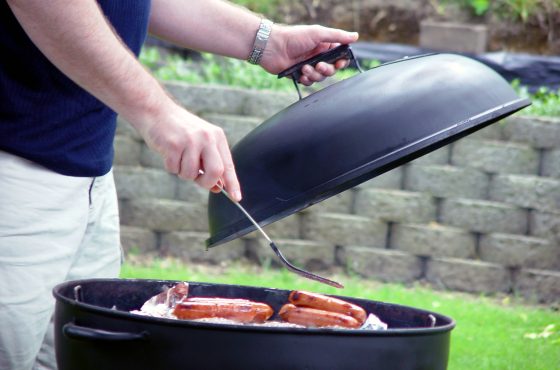 8. Make sure your outdoor kitchen or grill is clean and in working order.
9. Create a menu that takes into consideration the varying dietary needs or allergies of your guests.
10. Head to your local party store for inexpensive, themed décor.
11. Head to your nearest dollar store to pick up inexpensive candles, glass votive holders and other decorations that will help you create a festive atmosphere without breaking the bank.
12. Choose the right lighting to set the mood and match your theme.
13. Consider reducing waste by using cloth napkins and inexpensive dinnerware from thrift stores or the dollar store.
14. Stock your patio bar with beverages that match your theme, such as mint julep ingredients for a Gatsby Party or moonshine (the legal kind from the liquor store) for your Speakeasy Night.
15. Consider adding fun extras that will work with any party theme, such as a yogurt or ice cream bar, party games or a karaoke machine.
If you plan on entertaining much in your backyard, you may also want to consider longer-term solutions for things like heavy traffic and spilled drinks.
One way to prepare your yard for future parties is to swap out your natural grass lawn for synthetic turf.
Artificial grass can stand up to heavy traffic and is easy to rinse down if party fouls should occur.
This durable, soft, attractive ground cover will keep your yard looking its best before, during and after parties, making it the perfect choice for homeowners who frequently host social gatherings at home.
Your Turn…
Do you have any backyard themed party ideas for adults?
Photo Credits (in order of appearance): morgueFile, beglib; morgueFile, DarrenHester; morgueFile, jdurham; morgueFile, monosodium; morgueFile, mconnors; morgueFile, kakisky; morgueFile, click
Family Feud is a registered trademark of Fremantle Media Operations BV.
Wheel of Fortune is a registered trademark of Califon Productions, Inc.
Minute to Win It is a registered trademark of NBC Studios, Inc.