10 Easy Backyard Improvements for Outdoor Entertaining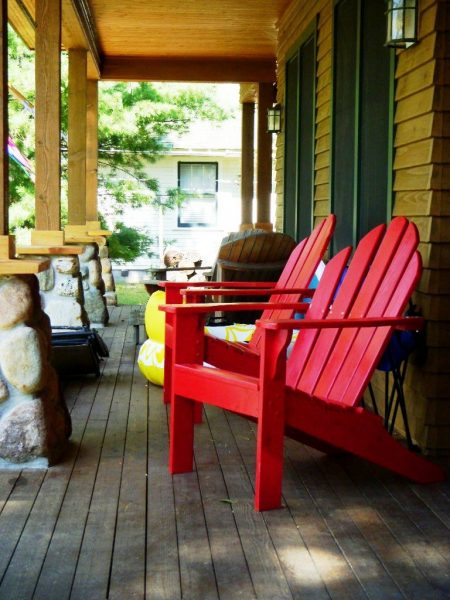 People in most parts of the country have to plan their outdoor social gatherings around the possibility of inclement weather, but here in Southern California, we are fortunate to be able to entertain outdoors any time of the year.
In most parts of Southern California, it is just as easy to have a weekend barbecue with friends on Christmas Eve as it is on the 4th of July, making any holiday a good excuse for al fresco dining or catching up with old buddies around a fire pit.
Because outdoor living is such an important part of fully taking advantage of living in this area, homes in San Diego and the surrounding areas need functional, attractive backyard entertaining spaces where we can spend time with family and friends.
Expanding your home's usable space into your backyard not only allows you to more fully enjoy your property, it can also increase your home's value and set your home apart from the competition, if you choose to sell at some point in the future.
Creating or improving your outdoor entertaining areas may be as simple as refreshing your patio furniture with new fabric or throw pillows, or it can be a more involved project, such as installing a built-in BBQ or putting green.
The most important thing to remember is that your backyard should work for you, and any backyard improvements you make should be designed with your goals and needs in mind.
For example, a swimming pool is something buyers look for in San Diego homes and an amenity that many homeowners just assume they should have in their backyards, but if you are not planning on selling your home and rarely go swimming, then this probably is not the right home improvement for you.
Here are 10 easy ways to create or improve outdoor entertaining areas in your backyard…
Some of them are simple do-it-yourself projects that you can complete in a weekend; some may require calling in the pros, but are well worth the expense to create a personalized oasis that fits your needs.
1. Clean Up Your Existing Landscape and Outdoor Spaces
The first step in creating inviting outdoor entertaining areas is to clean up what you already have in your backyard.
This will allow you to better assess your current situation, to determine the backyard assets you already have and figure out the best backyard improvement projects for your home.
Trim your trees, pull out dead bushes, look for hardscape features in need of repair and give your yard a good, overall cleanup.
You may find that by completely these simple tasks, you can improve your views, find overlooked maintenance issues that will immediately enhance your yard's visual appeal or get some inspiration for how you can better use the spaces you have.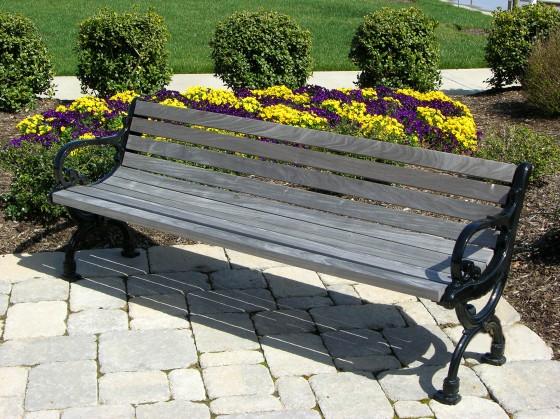 2. Assess Your Patio Situation
A good patio is the foundation for any outdoor living area, so the next step in creating your backyard retreat is assessing your current patio situation.
First of all, do you have a patio?
If you don't, that needs to be changed right away.
Handy homeowners may be able to design and install a wood deck or a patio made from bricks, paving stones or concrete, but this is one backyard improvement project that you may want to leave to the pros.
To ensure proper grading, a satisfactory end product and a design that will function how you need it to, it is usually best to hire patio installation professionals who are familiar with the patio materials you want to use.
If you have an existing patio, you need to consider whether or not it is large enough to accommodate the outdoor rooms you want to create and if it is in good condition.
If your existing patio is too small to meet your needs or is in need of repair, you will need to decide if it is worth fixing or if it might be easier or cheaper to just start over by removing it and installing a new one.
For example, if your current patio is concrete, it may have cracked over the years.
Repairing cracks in concrete is possible, but it is nearly impossible to make the patched concrete match the original material.
While concrete is one of the least expensive patio materials, it also one of the least attractive and often ages poorly.
It may be a better investment to remove a concrete patio and replace it with pavers, which will instantly improve the look of your backyard and provide the most years of enjoyment and continued visual appeal.

3. Create an Outdoor Living Room
Outdoor living rooms are among the easiest outdoor entertaining spaces to create, particularly if you already have a covered patio.
These exterior rooms are a great way to expand the usable square footage of your home on a budget.
By simply adding comfortable seating, a table and an outdoor rug, you can create the perfect place to entertain guests outside.
Of course, if you want to expand on this idea, you can also add more expensive features, such as an outdoor fireplace or a water feature.

4. Create a Theme Garden with Seating
Theme gardens are a great addition to any landscape design and provide the opportunity to show your personality in your landscaping.
Whether you design a garden inspired by your favorite novel or choose a shade garden as a solution for a section of your yard where nothing seems to grow, a themed garden can be completed in a weekend and provide years of enjoyment for you and your guests.
By adding seating to your garden design, you can create an outdoor space that you will enjoy daily and can also use as a space for entertaining.

5. Install a Built-in BBQ
A full backyard kitchen might be a nice touch, but taking on that sort of project can be expensive and time consuming.
If you are looking for a weekend project that won't break the bank and can set you down the path to a future outdoor kitchen when your budget and time allows, a simple built-in BBQ is the perfect way to enhance your exterior entertaining space.
Hiring a professional to design and install this project is usually the best way to go, but skilled homeowners can make this a weekend do-it-yourself backyard improvement project.
Everything you need is available at your local home improvement store, and you might even be able to find a free class available to help you sharpen your skills before beginning your project.

6. Add a Fire Pit
If you have a home in San Diego County, Orange County, Riverside County or surrounding areas, there is really no reason for you to not have a fire pit.
Fire pits take up little room, are affordable improvement projects and provide the perfect place for an at-home date night or gathering around the fire with friends.
Whether or not this will be a DIY home improvement project depends on the design you choose, your budget and your handiness working with materials like paving stones or bricks.
Kits are available at some home improvement centers and online, which makes this project more accessible for some homeowners.
You can also pick up the materials for a simple fire pit at your local home improvement store, and you should be able to build your pit in just one weekend, if you are the handy sort.
Alternatively, you can always hire a pro to take this on for you, which may be more expensive but also helps to ensure that you will be happy with the end product.
An outdoor fireplace is another option that can increase your yard's visual appeal and even increase your home's value, in some cases, but this is a bigger, more expensive project than a fire pit.

7. Build a Pergola
This is another project that will be a simple do-it-yourself build for some homeowners, while others might want to hire a carpenter or contractor.
Pergolas provide an attractive option for adding a shade structure to your yard, particularly if your patio is currently uncovered.
Creating outdoor rooms on covered patios is the ideal situation, if at all possible, and adding a pergola is often an easier, more affordable choice as compared to other options.
Small, pre-constructed pergolas are available at home and garden centers; however, these structures are usually too small to serve the purpose of covering an outdoor room.
To install a pergola of any size, you will likely need to build it yourself or hire someone to build it for you.
If you would like to add additional sun protection or privacy to your pergola, consider adding patio curtains to create a more intimate outdoor entertaining space.

8. Expand Your Current Spaces with French Doors
Opening up interior spaces and expanding them to include the outdoors is as simple as adding a set of French doors between an interior room and a patio.
For example, you can create an outdoor dining room by opening an exterior wall between your kitchen or indoor dining room and an exterior patio.
Add attractive French doors that invite guests to wander between the two spaces, and you have an indoor-outdoor entertaining area that your guests are sure to love.
It is possible for homeowners to install French doors without the help of an expert, but keep in mind that electrical wiring or plumbing could be running through the wall you want to remove.

9. Add More Walkways
Adding paving stone pathways leading to the various areas of your yard is a great way to enhance visual appeal and invite your guests to explore your outdoor spaces and gardens.
Each landscaping feature and amenity should have its own walkway leading to it, including your swimming pool, hot tub, vegetable garden, equestrian area, putting green or satellite seating areas.
This will make your yard look more organized, will guide your guests where you want them to go and keep people from walking on your grass.
This is also a great way to accentuate particular landscape features or to create a focal point in your yard.
Paver stone walkways can be a DIY backyard improvement project for handy homeowners, but it is also easy to just hire paving stone professionals to complete this job for you.

10. Add Landscape Lighting and Patio Lighting
Unless you need to run electricity to areas far from your house, this is an improvement project that you should be able to do on your own.
This is particularly true if you use solar landscape lighting, which is simple to install and a great way to light your landscape without increasing your electricity bill.
There are lots of solar landscape lighting options available, including walkway lighting, accent lighting and string lights for your patio or trees.
String lights or lanterns are great ways to enhance patio lighting while creating a relaxing, intimate atmosphere for dinner parties or social gatherings.

Easy Backyard Improvements: The Little Things
There are lots of little ways you can improve the look of your yard, organize your yard care tools and create a better space for hosting guests.
Here are just a few:
— Invest in a hose holder to hide unsightly garden hoses and reduce tripping hazards when you have guests over.
— Get patio furniture covers to keep your patio furniture in good shape and avoid having to clean it before every party.
— Purchase a grid organization system for your garage where you can hang your rakes, brooms and other yard care implements.
— Add attractive citronella candles to your patio décor to keep bugs away from your guests naturally.
— If you have children, invest in an outdoor toy box so that you can quickly put away toys before guests arrive.
— If you have a side yard, add a fence to hide garbage cans and other unsightly necessities.
Photo Credits (in order of appearance): morgueFile, krossel; morgueFile, phaewilk; author; morgueFile, earl53; morgueFile, krosseel.