10 Tips for Hosting an Outdoor Thanksgiving Dinner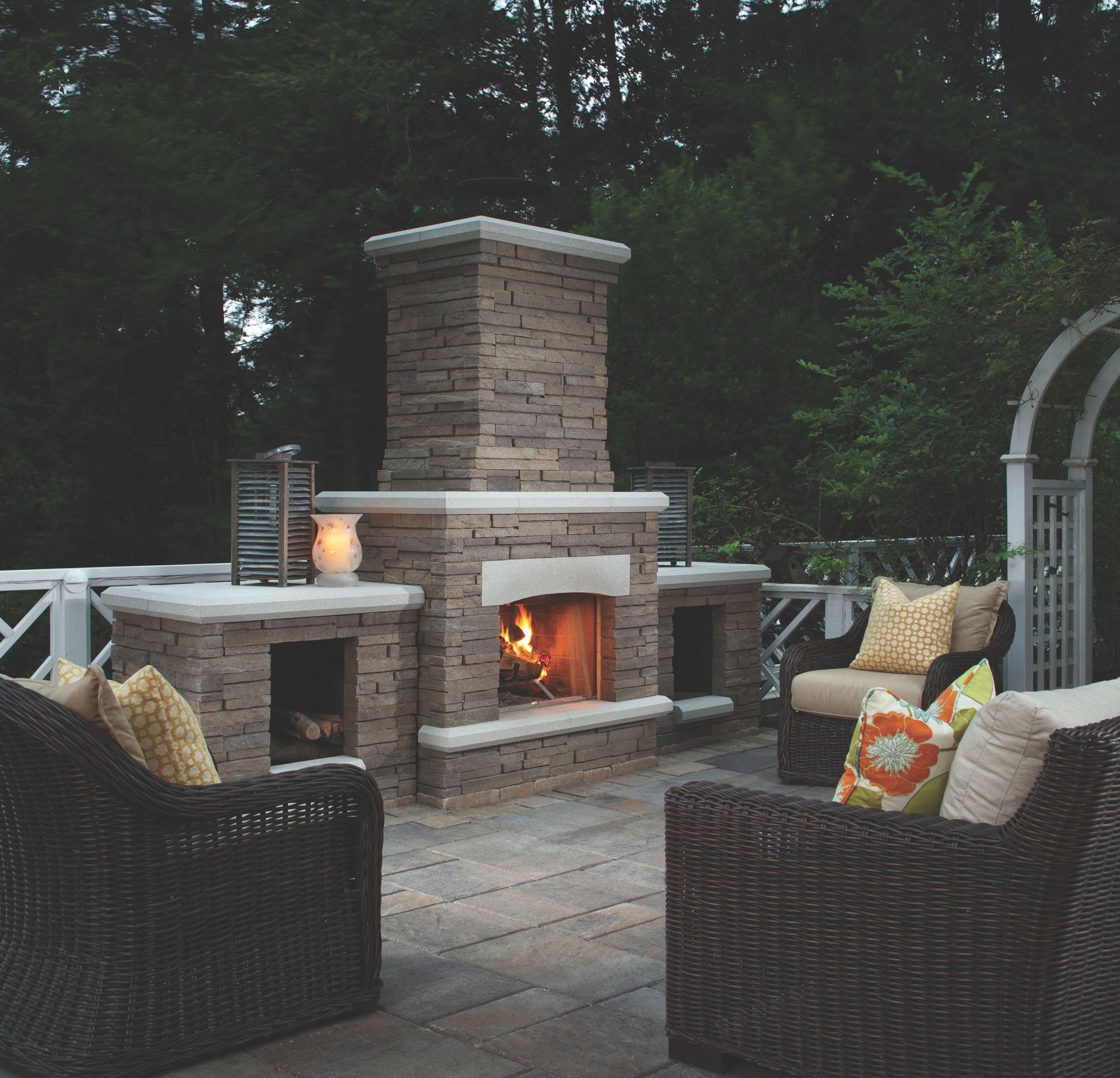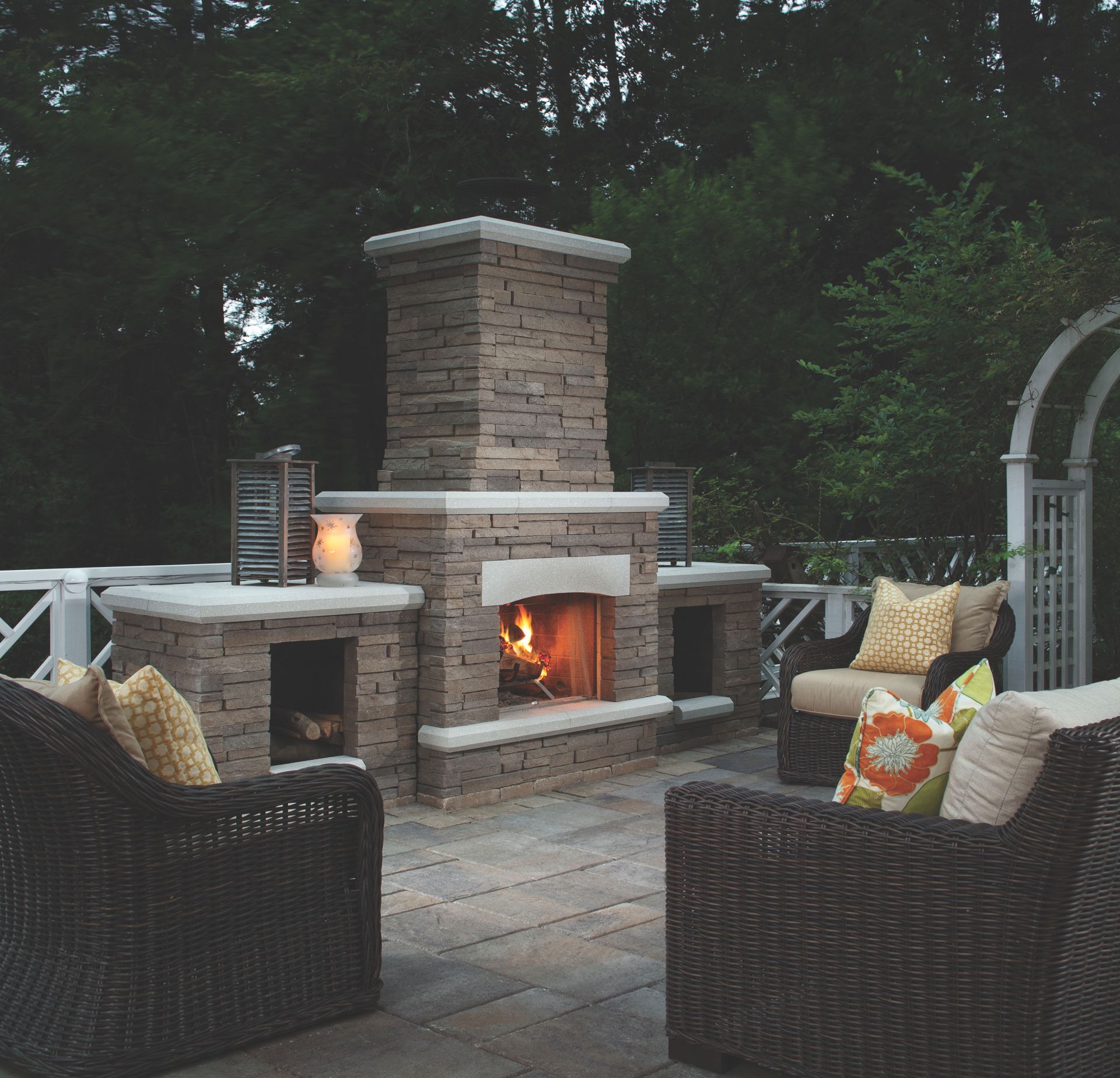 If you are planning on hosting your first outdoor Thanksgiving this year or want to improve an established tradition, here are 10 tips for hosting an al fresco affair to help inspire you and get you in the Thanksgiving spirit.
10 Tips for Hosting an Outdoor Thanksgiving Dinner
1. Plan for your pets.
If your pets usually hang out in your backyard but that is also where you will be hosting your outdoor Thanksgiving dinner, you are going to need a plan. Simply keeping them inside during the party is probably not going to work, since your guests will likely need to go through the house to get to your backyard and will likely need to go into the house to use the facilities.
If you have a bedroom where your dogs or cats can comfortably hang out with minimal stress while your guests are there, that may be your best solution. If your garage has room, is safe and is not too cold, that might also work.
If you have the time and budget for a mini home improvement project before Thanksgiving, you could also build a dog run to make sure your furry friends have a safe, out-of-the-way space of their own where they can comfortably sleep or play while you entertain guests.

2. Inquire about dietary restrictions beforehand.
These days, you can pretty much guarantee that your son's girlfriend will be vegan, your aunt's new husband will be gluten free or your cousin will have recently discovered she is allergic to corn. To avoid headaches and make sure everyone has something to eat, ask your guests about dietary restrictions beforehand. Make sure you give yourself enough time to plan your menu or make adjustments accordingly.
3. Consider outdoor kitchen-friendly side dishes.
It is difficult to be an outstanding host if you are in the house cooking while your guests are hanging out on your patio. By choosing side dishes that can be cooked in your outdoor kitchen, you can stay closer to your guests and catch up on family news while cooking.
A variety of salads can be easily made outdoors with little more than some counter space and a few kitchen tools. So it just makes sense to also choose hot side dishes that can be cooked in your outdoor kitchen while you entertain.
Examples of side dishes that can be cooked on your patio grill include:
Corn on the cob
Garlic bread
Dinner rolls
Grilled zucchini
Grilled cabbage
Vegetable skewers
Sausages
Stuffed Portobello mushrooms
If your outdoor kitchen has a cooktop or your grill has a burner on the side, your options expand further to include:
Beans
Chili
Quinoa
Rice
Sautéed leafy greens
Pasta
You can even make your gravy while chatting with your guests if you opt to prepare most of your Thanksgiving meal outdoors.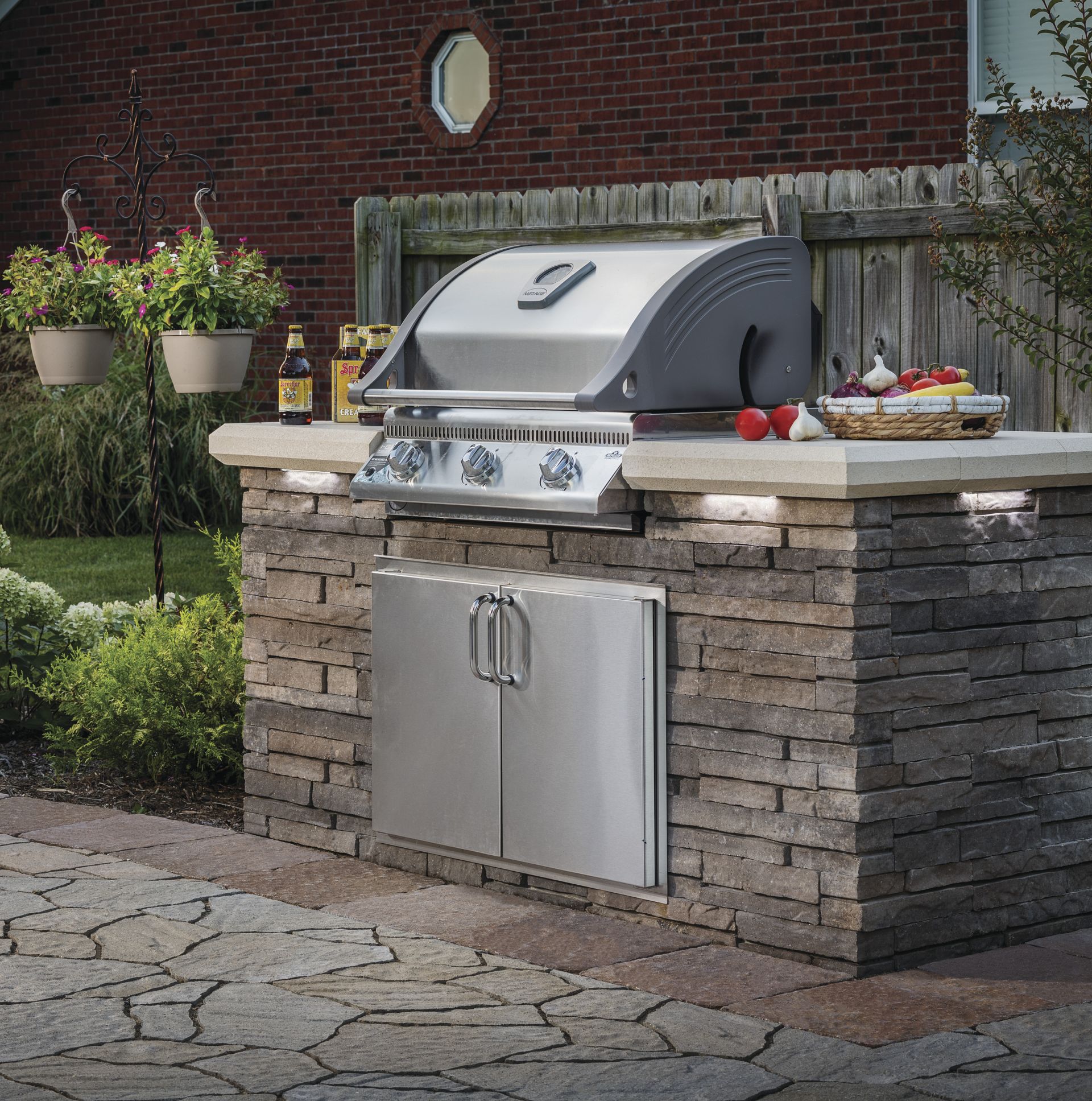 4. Consider opting for a non-traditional Thanksgiving meal.
You can certainly serve a turkey and all of the traditional trimmings in your outdoor dining room, but if you are taking this year's celebration outside, why not also consider switching up the menu?
If you skip the turkey, you might be able to avoid getting up at 4:00am to start the meal – just make sure none of your guests will be devastated if there is not a home-cooked turkey on the table. Whether or not you choose to make the traditional main dish, you can switch up your sides and make things a bit fresher and healthier with additions like kale salad, broccoli slaw, mushroom and wild rice stuffing, or edamame with a touch of sea salt.
You could even consider making your Thanksgiving dinner a potluck affair, which is particularly popular for holiday celebrations made up of a group friends who are getting together because they either do not have family to visit or live too far away to travel to their hometown for Thanksgiving Day.
5. Prepare to keep your guests warm.
While Southern California residents are fortunate to be able to enjoy their outdoor living spaces any time of the year, we do sometimes need to take steps to make sure our guests are comfortable. Towards the end of November, this could mean combating colder weather and keeping our guests warm.
There are plenty of ways to accomplish this while outdoor entertaining, including portable patio heaters, a portable or built-in fire pit, an outdoor fireplace or chimeneas.
If you want to keep your guests particularly cozy and encourage them to stay a while, you can also give each guest a gift basket with a throw blanket and comfy indoor/outdoor slippers.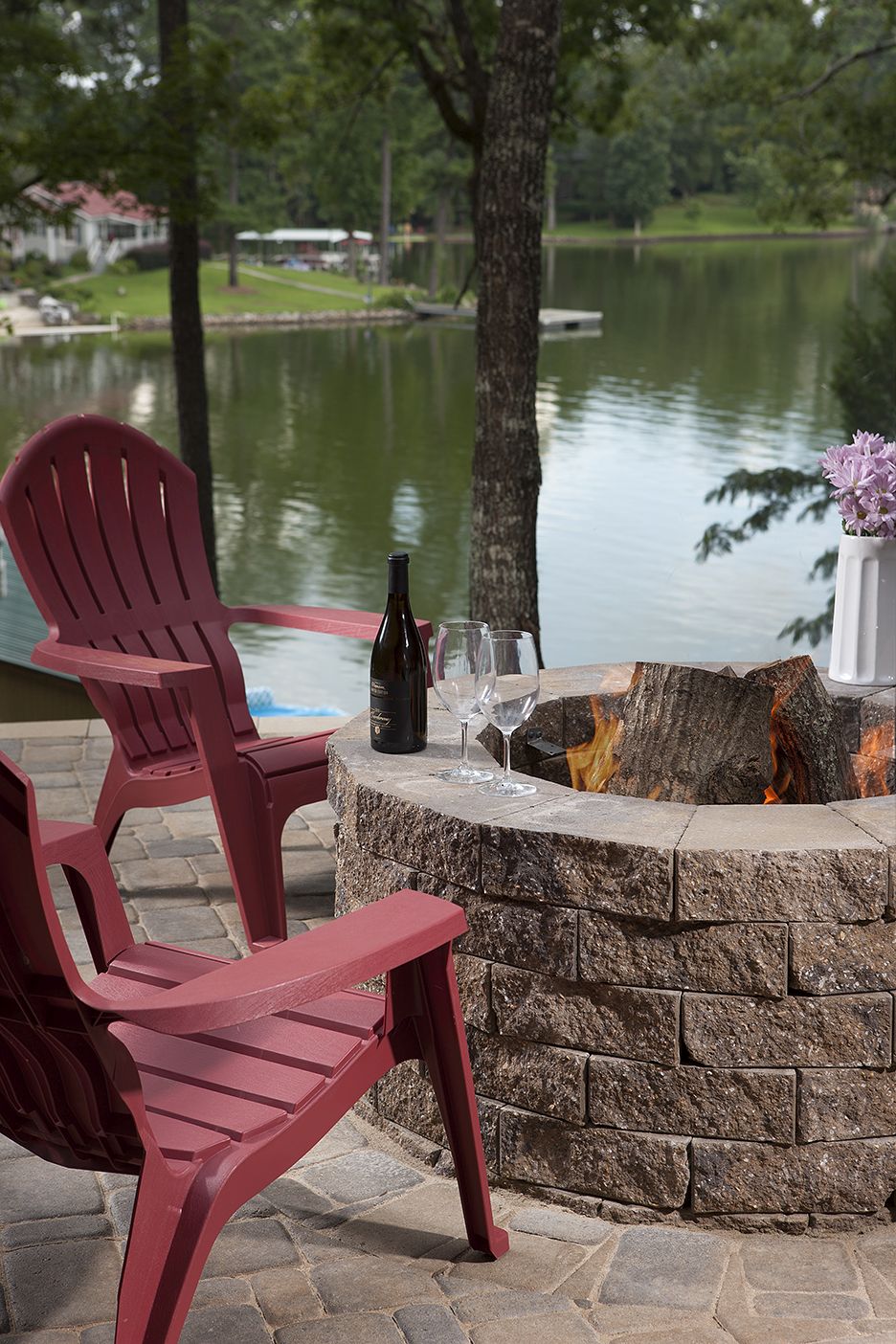 6. Organize activities to keep the kids busy.
If your Thanksgiving dinner will include guests of all ages, set up a craft table or activities to keep the kids occupied and having fun. It is best to set this up beforehand and to make a family member in charge of the craft and activity area. This will allow you to focus on preparing the meal and tending to your hosting duties during the gathering.
7. Make a plan for your meal preparations.
Before the day arrives, be sure you have a plan for how, when and what you are cooking. If you are preparing the entire meal indoors and simply serving it on your patio, then your meal prep will likely look a lot like it does any other year. However, if you plan to cook some or all of your meal outdoors, you can avoid stressing out on Thanksgiving morning by coming up with your meal preparation plan beforehand.
Determine which dishes you are cooking inside and which you are cooking outside. Once you have this list, you can estimate the time each dish takes and in which order you should prepare them. If it is possible to prepare part of the dishes the day before and simply reheat them or take them out of the refrigerator to serve them at your gathering, that can also make Thanksgiving Day go smoothly with less stress.

8. Create a tablescape that works for outdoor dining.
You will likely want to add a centerpiece and tableware that may have an autumn theme or that is specifically designed to exude the essence of Thanksgiving. This type of theme lends itself well to outdoor entertaining and makes it possible to seamlessly bring nature into your tablescape. However, you do need to make sure your table décor is suitable for use outdoors. For example, using paper plates or thin placemats with little weight may mean chasing after them if a gentle breeze blows them across your yard.
If your guest list includes a lot of children, you may want to consider using plates and cups that are not easily broken if dropped on your paving stone patio or concrete walkways.
Keeping your tabletop décor simple will help keep your day stress free so, above all else, design a tablescape that is easy to put together (either by purchasing items or crafting them) and that will function well outdoors.
9. If you will be renting party supplies, reserve them early.
Renting tables, chairs, linens and dinnerware is an easy way to make sure you can accommodate your entire guest list without purchasing extras you will store the rest of the year. Renting party supplies can also reduce party planning stress and can make cleanup easier.
If your Thanksgiving party planning includes renting tableware or tables, make sure to call your local party rental company early to make your reservation and schedule pick up or delivery. This is particularly important if you live in a smaller town with fewer rental companies serving the area.

10. Consider a cocktail hour.
It is difficult to perfectly time all of your dishes to finish cooking just as your guests are arriving. By instituting a pre-dinner cocktail hour, you give yourself time to complete the finishing touches on your perfect meal or fix any last-minute disasters. You can always cut the cocktail hour short if everything comes together quicker than planned or extend it and let your guests get to know each other a little better if you need a little extra time.
To make your cocktail hour a stress-free addition to your Thanksgiving dinner, you can simply open a few bottles of wine or make a signature cocktail in bulk before the party, and then allow your guests to serve themselves.
Outdoor Thanksgiving: Further Reading
If you are ready to go for an outdoor Thanksgiving this year and would like even more tips for preparing your outdoor living area, here are previous posts that may be helpful.
Thanksgiving Side Dishes Made with Fall Vegetables
10 Tips for Fall Entertaining