5 Weekend Home Improvement Projects that Increase Curb Appeal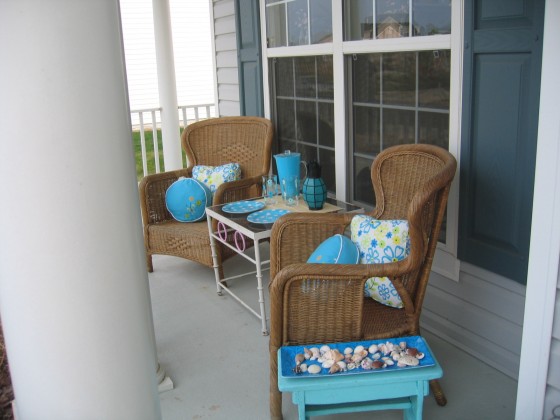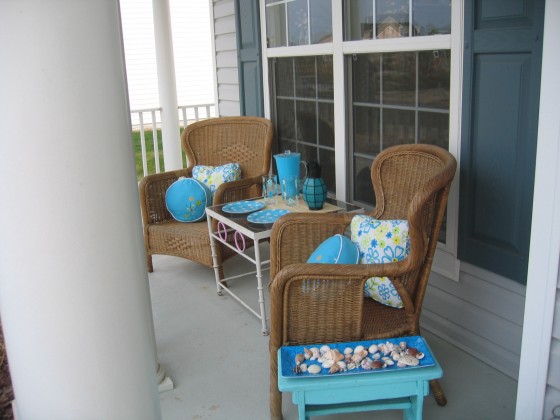 When most people consider increasing the curb appeal of their homes, they are usually getting ready to put their homes on the market or are considering doing so sometime in the near future.
When you are preparing to sell your home, it is important to make your property as visually appealing as possible to increase its ability to attract potential buyers, but selling your home is not the only reason to invest in improving your homes façade.
Your front yard, the front of your house, your driveway and your entryway all play an important role in the first impression your guests will have of your home, which will also influence the impression they have of you.
Your front landscaping and the front of your home are the first things seen by your neighbors as they walk their dogs, your business associates arriving for a dinner party and the members of your social clubs coming over for a meeting.
While many of us may strive to not be overly concerned with what others think of us, it is a simple and essentially universal truth that we all want people to have good first impressions of us, and most of us actually do want to keep up with the Jones' – or at least have a yard on par with other homes in our neighborhood.
The visual appeal of your front yard and the exterior of your home are essential to presenting a good outward image, and they tell everyone who sees them something about you.
If you want that image to be positive, and if you want others to find your home appealing, maintaining and upgrading the front of your home is crucial.
There are plenty of expensive and time-consuming ways to increase curb appeal, but you can also spruce up the front of your home with a few simple weekend home improvement projects.
Here are five weekend projects that will make your home more appealing for guests, more attractive to potential buyers, and more enjoyable for you and your family.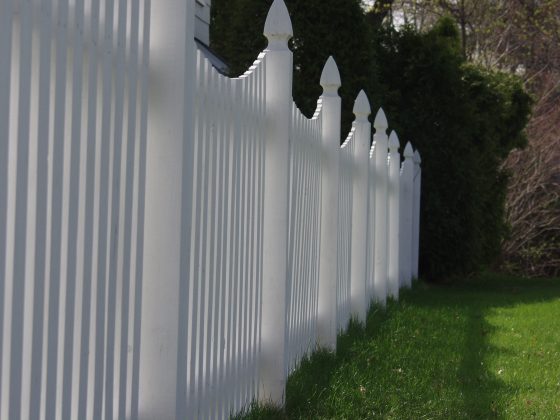 1. Add, Update or Replace Your Front Fence
A simple coat of white paint can bring new life to an aging fence and may be enough to take your yard from lackluster to lavish.
Painting your fence should only take a few hours per coat, depending on the size of your yard, and is a very cost-effective way to improve the look of your front yard.
If your current paint is peeling, you will need to sand the surface before applying paint, but you should still be able to finish this project in a single weekend.
If you have a basic fence, such as a picket or split-rail fence, in need of repair, you can likely complete these repairs yourself after a trip to your local home improvement center for materials.
To save time and money on wood fence repairs, remember the carpenter's motto: Measure twice, cut once.
If you do not have a fence in your front yard, consider whether or not adding this feature will improve the look of your property.
Pre-constructed picket fence sections are available that can make fence building a DIY project for a handy homeowner, but if you are not keen on manual labor, you might want to call in the pros to dig post holes and set the posts.
2. Spruce up Your Porch
Your porch should be an inviting feature that welcomes your guests into your home.
Ideally, it will provide shelter from inclement weather as your guests wait for you to answer the door and enough room for you to greet your guests before they enter your home.
If space allows, a seating area is always a nice addition to a front porch, and rocking chairs or a porch swing would be particularly inviting.
You can easily spruce up a front porch by repairing and painting the railing, re-painting the stairs, choosing a welcoming color for your front door or adding a few carefully chosen plants.
If you do not have a porch, or your current porch has aging concrete, you may want to consider installing a paving stone porch, which will immediately increase curb appeal.
This is a bigger project that is best completed by professionals, but is well worth the investment and additional time.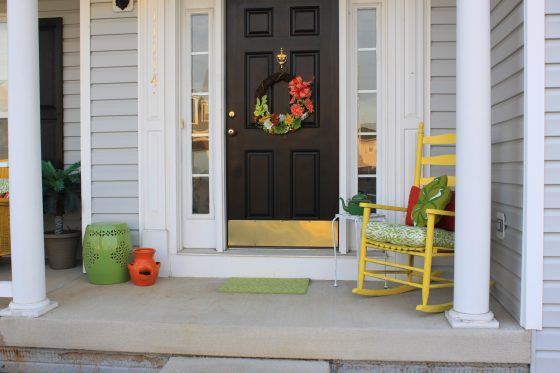 3. Create an Outdoor Living Space in Your Front Yard
There was a time when sitting on the front porch after work and chatting with neighbors was the norm – before we retreated to the privacy or our backyards and became more closed off from our communities.
While there are still plenty of neighborhoods where neighbors don't know each other's names, there is a movement back towards more community-based living, including a revival of interest in returning to our front yards and better using that valuable space.
Too many front yards are mostly wasted space taken up by natural grass lawns that require lots of maintenance but do not provide much of a return in utility or visual interest.
Most homeowners could benefit from creating a smaller lawn area – particularly if they choose a low-maintenance synthetic turf lawn – and using the rest of this valuable property to make a functional, outdoor living area.
It may initially take you out of your comfort zone to consider spending time in your front yard or entertaining guests there, but when you fully recognize the square footage that is currently going to waste, you are sure to quickly become more comfortable with transforming at least part of your front yard into a functional living area.
Keep in mind that you can always create privacy with strategically placed trees and bushes, or by adding a pergola with patio curtains.
4. Add or Improve a Walkway
The walkway leading to your front door is the path that leads your guests to your home.
It should be stable, easy to transverse and an indicator of what they will find inside.
A professionally installed paving stone walkway is the most attractive, most durable and will provide you with the most years of enjoyment, but there are many DIY options that handy homeowners can complete in a weekend – assuming your walkway is of average length.
Your walkway is a central component in the overall landscape design of your front yard, so choose your materials carefully and with the future in mind.
For example, the lower cost of a concrete walkway may be tempting, but many homeowners regret making this choice after the concrete begins to age and crack a few years down the line.
Installing a visually appealing walkway that will continue to function well and look attractive far into the future is an investment worth making.

5. Add a Focal Point
The most attractive interior rooms are those that have a focal point, such as a fireplace, a fantastic piece of furniture or an attention-grabbing work of art.
The same thing is true for outdoor rooms and landscaping.
The best yards have a focal point that draws the eye and adds interest to the overall landscape.
You can accomplish this in a few hours by erecting a pre-constructed pergola or garden arch, or in a bit more time by installing a water feature.
Even a simple statue that will take longer to pick out than it will take to install can make a significant difference in the overall look of your yard.
More Tips for Increasing Curb Appeal
One of the easiest, most cost-effective ways to quickly increase curb appeal is re-painting the exterior of your home.
Even if you just paint the trim, this will instantly refresh your home's look and make it more inviting to guests.
If you think your front landscape is already in pretty good shape and suits your needs, consider a paving stone makeover for your driveway and any front walkways.
While this is a bigger project than those mentioned above, this will instantly set your home apart from others in the neighborhood and will significantly increase its curb appeal.
Because real estate appraisers take upgrades into consideration when determining the value of your home, this significant upgrade from typical concrete or pavement driveways could also potentially increase the appraised value of your home.
If you are not quite ready to commit to a front yard overhaul, you can start down the path towards making improvements by clearing clutter and getting your current landscaping in tip-top shape.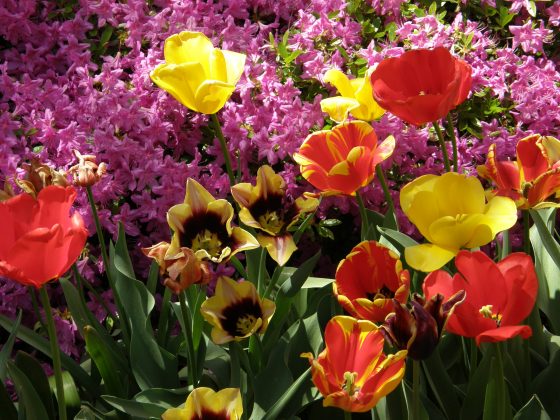 Trim tree branches to improve your views, cut back bushes to open up your walkway and replant your flowerbeds to add color to your yard.
Making improvements of any type to your front yard will make your home more inviting for guests and more enjoyable for your family.
Whether you add big-budget items or simple additions, making your home's façade more appealing is always worth the time and investment.
Your Turn…
Which weekend home improvement projects have you taken on to increase your home's curb appeal?
Let us know in the comments below…
Photo Credits (in order of appearance): morgueFile, jade; morgueFile, mconnors; morgueFile, jade; morgueFile, sioda; morgueFile, krosseel