What Is Sweat Equity, and How Can You Build It in Your Home?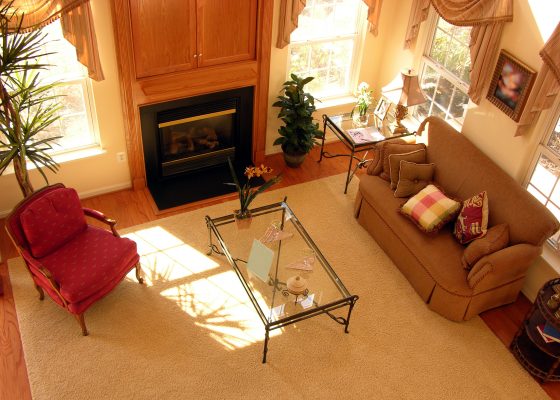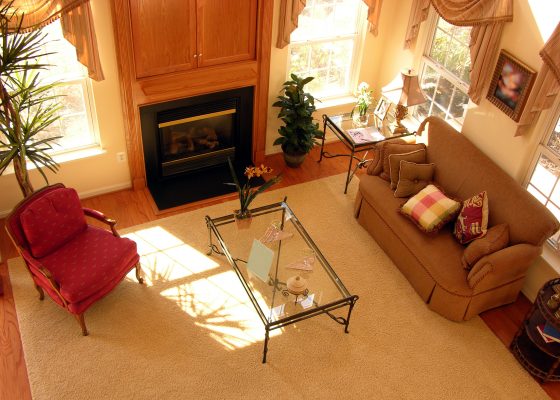 We all hope that our homes will increase in value and provide us with a good return on our investment.
Sometimes, we can rely on a strong real estate market to continue to drive home prices up and automatically increase the equity we have in our homes.
But if the recent past has shown us anything, we have all learned that the market can also go the other way, and we can watch the value of our homes drop seemingly overnight.
Fortunately, there are other ways to increase the equity you have in your home, including paying down your mortgage, properly maintaining your property and making home improvements.
Of course, a key component in increasing the value of your home – and, therefore, the equity you have in your home – is to focus on choosing home improvement projects that can actually add value beyond the investment you make in those improvements.
One way to help ensure a better return on your investment is to build sweat equity by forgoing the pros and brushing up on your handyman skills to make at least some of your improvements do-it-yourself projects.
What Is Sweat Equity?
To better understand sweat equity, we must first understand equity.
Home equity is the value of the unencumbered interest a homeowner has in their property.
To determine the value of this interest, you must look at the fair market value of your home as it compares to the amount you owe on your home.
For example, if the current value of your home is $500,000, and your mortgage balance is $250,000, then the equity you have in your home is $250,000.
This number can change as the value of your home changes, which is affected by several factors, including the real estate market, improvements you make to your home or the lack of general upkeep.
This number also changes as you continue to make payments towards paying off the mortgage balance.
For most people, the equity they have in their homes is the largest portion of their personal wealth.
This equity helps to determine the potential profit from the sale of your home, but a percentage of it can also be used as collateral for a home equity line of credit or a home equity loan.
Therefore, while home equity is not actually a liquid asset, the more equity you have, the more you can make that equity work for you by borrowing against it to make home improvements, pay for college, pay off higher-interest debt or invest money elsewhere.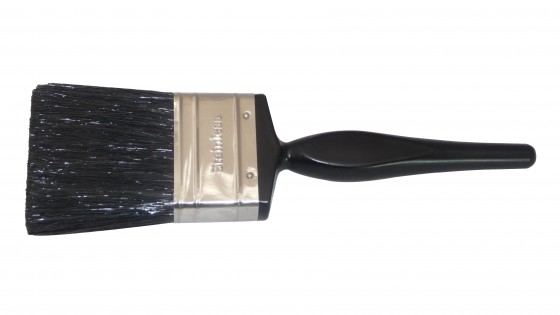 Homeowners gain equity in their homes by making a down payment, paying against the principle portion of their mortgage and when the value of their home increases.
The value of their homes can increase by changes in the real estate market or making home improvements that increase the home's appraised value.
This is where sweat equity comes into the equation.
One way to increase the value of your home is to make additions to your home or take on home improvement projects.
You can do this by hiring contractors, architects and designers to complete the projects for you, or you can take on some – or all – of these projects on yourself.
The labor – or sweat – you contribute to maintaining or improving your home in a way that increases your home's value is sweat equity.
7 Weekend Sweat Equity Projects for Your Home
Let's start with some relatively simple weekend projects you can complete inside your home.
1. Upgrade your doors.
Installing pre-hung interior doors is an easy project that most homeowners should have no problem completing as a DIY home improvement.
Each door should take just a couple of hours to install, so the time this project will take depends on how many doors you have in your home.
An online video tutorial is likely all you need to gain the skills required for this project.
2. Stain your wood floors.
If you have older hardwood floors in your home, it is likely time to freshen your floors with a new coat of stain.
You can instantly improve the look of any room by sanding the floors, applying new stain and following up with polyurethane or another protective coating.
You can purchase stain at your local home improvement store, which likely also offers free seminars on how to stain wood floors.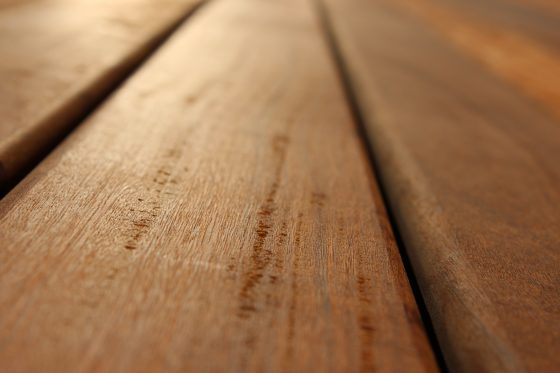 3. Install wood, engineered wood or laminate flooring.
If you are not necessarily the handy sort, you will likely want to look for a free class at a local home improvement store or spend some time online watching tutorials before taking on this project.
Lots of homeowners install their own wood or laminate flooring, so rest assured that this sweat equity project is not as daunting as it may seem.
If you have a large home, this project might take more than one weekend, but it will definitely be worth it once you see the instant improvement in visual appeal.
4. Install crown molding.
The most difficult part of completing this project is cutting the corner angles properly, which is enough to scare off many homeowners and have them handing this job to an experienced carpenter.
While that is one option, a bit of patience and a good eye for detail will go a long way in helping you take this inexpensive project on without the help of a pro.
Crown molding is one of those details that is often skipped by builders but sought after by buyers.
5. Add a closet.
Adding a closet to a room in your home provides additional storage and could instantly increase the number of bedrooms in your home.
If you happen to have an office or bonus room that is currently lacking a closet, it could be counted as a bedroom in your next home appraisal if you add a closet and it meets other specifications.
Framing a closet and hanging drywall may seem like quite a task, but that is how you put the sweat into sweat equity.
6. Paint.
Anyone can learn how to paint, and painting the interior of your home is one of the easiest, most affordable ways to improve the look of your house.
Appraisers do consider the condition of your home, so this is a particularly important DIY project if you have peeling paint or lackluster walls.
7. Resurface your fireplace.
Buyers and appraisers love fireplaces, but fireplace designs can date your home as interior design trends change.
If your fireplace surround is not very attractive or gives away the fact that your house was built in the '60s, it might be time for some resurfacing.
Handy homeowners can create a gorgeous stone fireplace surround with some thinset, stones and a wet saw, but even less-than-handy homeowners can update the look of their fireplace with simpler solutions, such as decorative panels.

Sweat Equity Projects for San Diego Homes
When San Diego homeowners are in search of ways to build sweat equity, our great weather allows us to look outside of our houses, which significantly increases our options.
Of course, homes in any part of the country can benefit from better landscaping, patio additions and other exterior improvements, but San Diego homes are particularly well suited for outdoor improvements that could actually increase the value of the home.
One reason for this is the emphasis San Diegans place on outdoor living.
One thing to keep in mind is that there are two types of value when we are talking about real estate: the official value provided by a professional appraiser and the price that a buyer is actually willing to pay.
An appraiser does take aesthetics into consideration, but focuses primarily on the condition and size of your home, upgrades, the number of bedrooms and bathrooms, how many fireplaces you have, the types of amenities on the property – such as a swimming pool or guest house – and comparable homes in your area.
Expanding your living space to include outdoor areas may not officially increase the size of your home, but it can include value-added amenities, upgrades and an overall better picture of the condition of your home for your appraiser.
It can also significantly increase buyer interest in your home, if you should choose to sell at some point.
With this in mind, the first place to start is your patio.
This is particularly important if your home does not currently have a patio, since this is a feature that every San Diego home needs.
Because of the importance of a well-designed patio, not all homeowners will want to take this on as a sweat equity project.
While handy homeowners can install a patio on their own, the labor and skill required for this project might make this particular improvement one to hand over to the professionals.
If you do plan on installing your own patio and want that patio to be seen as a value-added feature, you will need to be sure to use higher-end materials, such as slate or paving stones.
You will also need to take into consideration how you plan to use the patio.

For example, if you plan to install an outdoor kitchen or fireplace, this needs to be taken into consideration during your patio design.
Many homeowners choose to hire professional installers to build a paving stone patio as the foundation of their outdoor living space, and then take on related improvements as DIY projects.
For example, you can build sweat equity by building a fire pit or purchasing an outdoor fireplace kit and completing the installation on your own.
Or you can start with a patio installed by professionals and add your own water feature or learn how to install a built-in barbecue island.
Once you have a patio installed, you can also do other DIY upgrades for your outdoor living space, such as putting in a backyard movie theater, building a gazebo or using your woodworking skills to add a pergola to your patio.
A bigger project that you might want to consider when undertaking a backyard remodel is adding a full outdoor kitchen.
A well-designed patio kitchen with appliances and a food preparation area might even be considered a second kitchen by an appraiser, which can significantly increase the value of your home.

Building Sweat Equity in Your Home: Final Thoughts
For some homeowners, it is easier to simply pay professionals to install upgrades or complete home improvement projects.
This can certainly increase the value of your home, but it is not an option for all homeowners.
Those who are working within a tighter budget, or who simply enjoy getting their hands dirty, have the opportunity to increase their home's value without breaking the bank by taking on some of their planned projects sans professional help.
Calling in the pros for certain projects, such as installing a swimming pool or an expansive paving stone patio, is usually a good idea, but there are plenty of projects you can take on that will take just some basic skills, and a few hours or a weekend to complete.
Taking on these smaller projects – or even some bigger ones – is a great way to stay within budget during a remodel or improve your home one small project at a time.
Taking on DIY home improvement projects is also a great way to gain new skills, increase the pride you have in your home and enhance your home's living spaces to better meet your needs.
Your Turn…
Have you built sweat equity in your home through do-it-yourself projects? If so, tell us about your experience in the comments below.
Photo Credits (in order of appearance): morgueFile, phaewilk; stock.xchng, the_mutt; stock.xchng, deanniko; morgueFile, jade; author; morgueFile, jdurham.