Spruce Up Your Backyard Guide: 50 Ideas + PRO Tips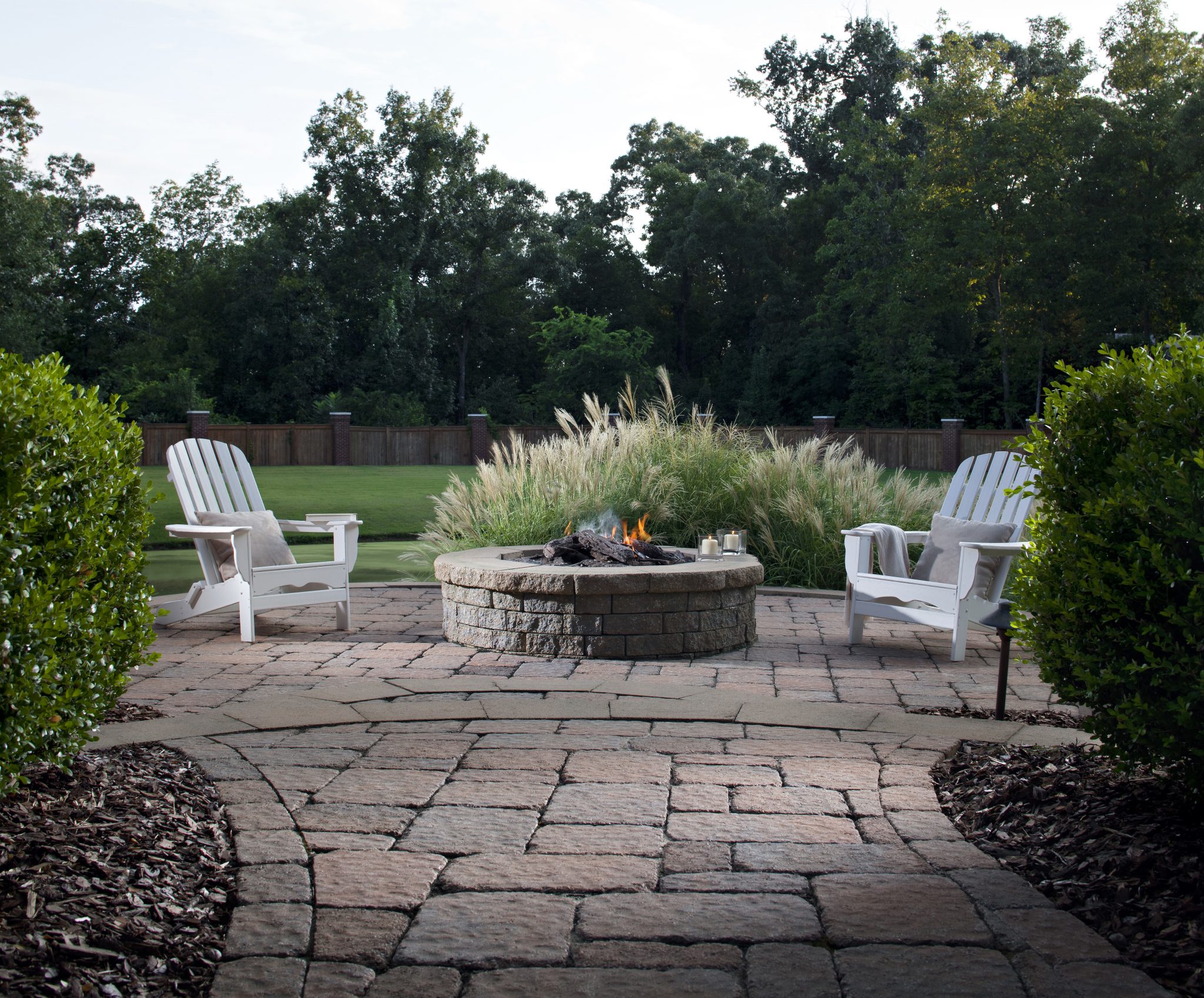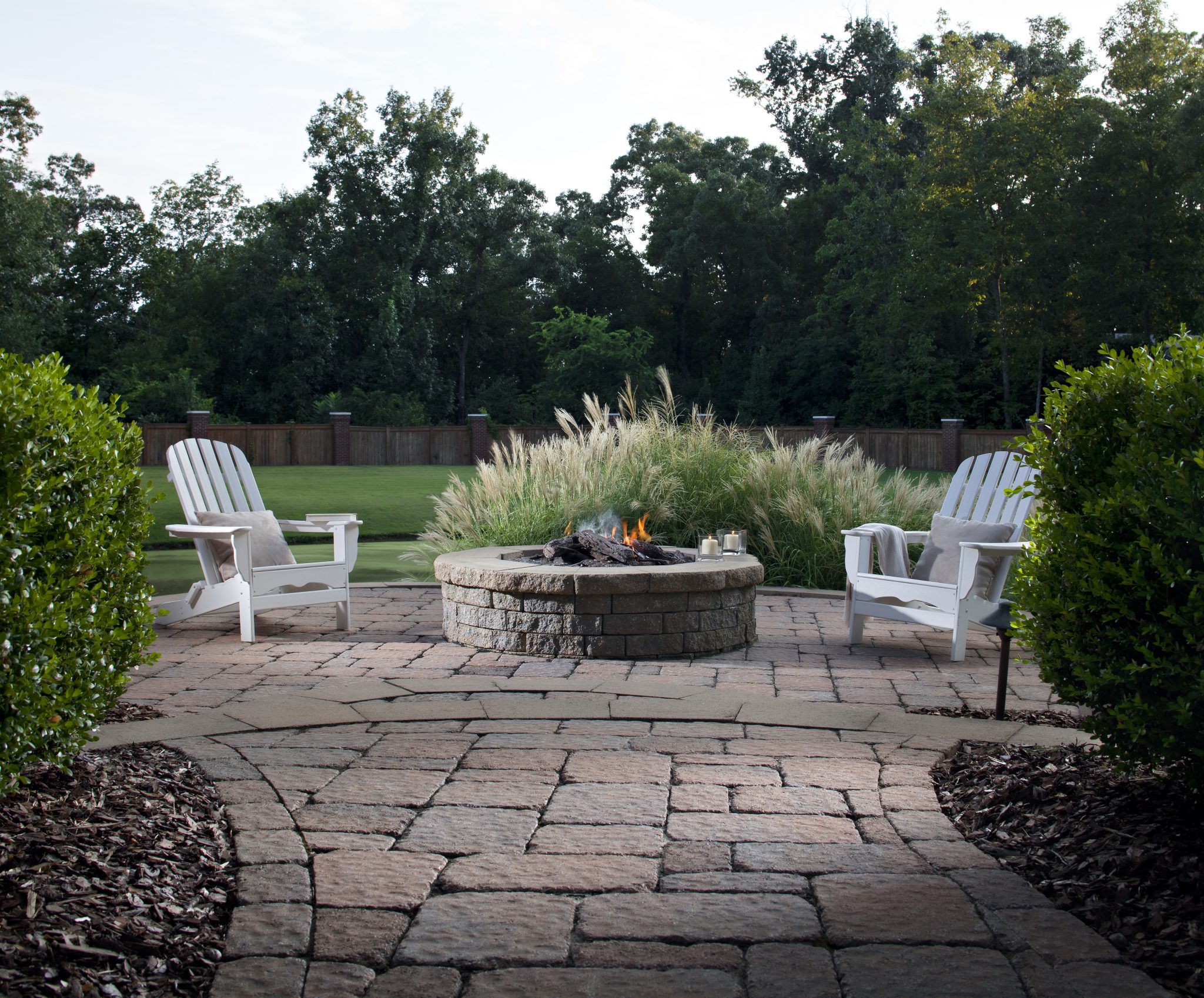 If you hardly spend any time out in the backyard, it might not be a nice place to relax.
By putting a little extra effort into your backyard, you can expand your living space beyond the confines of your home.
50 terrific ways to spruce up your backyard are highlighted below…
1. Buy New Patio Furniture –
If you don't have any patio furniture at all, or if the furniture you do have has seen better days, buying a new set is sure to breathe new life into your backyard.
2. Rearrange Your Patio Furniture –
When it comes to patio furniture that's still stylish and in great shape, rearranging it can give your backyard a stylish new look.
Make sure to consider form and function when rearranging your patio furniture.
3. Invest in a Storage Bench –
Nothing can detract from the appearance of a backyard quite like clutter.
Buy a storage bench and keep odds and ends out of view when they're not being used.
4. Upgrade to New Flower Pots –
Generic flower pots get the job done, but designer flower pots are a lot more attractive.
It's well worth it to splurge on stylish new pots for your backyard.
5. Illuminate Pathways with Lights –
Solar-powered lights can be used to help people find their way after dark.
You'll love the way your yard looks when these lights start to glow.
For maximum effect, make sure they follow the curves of the paths closely.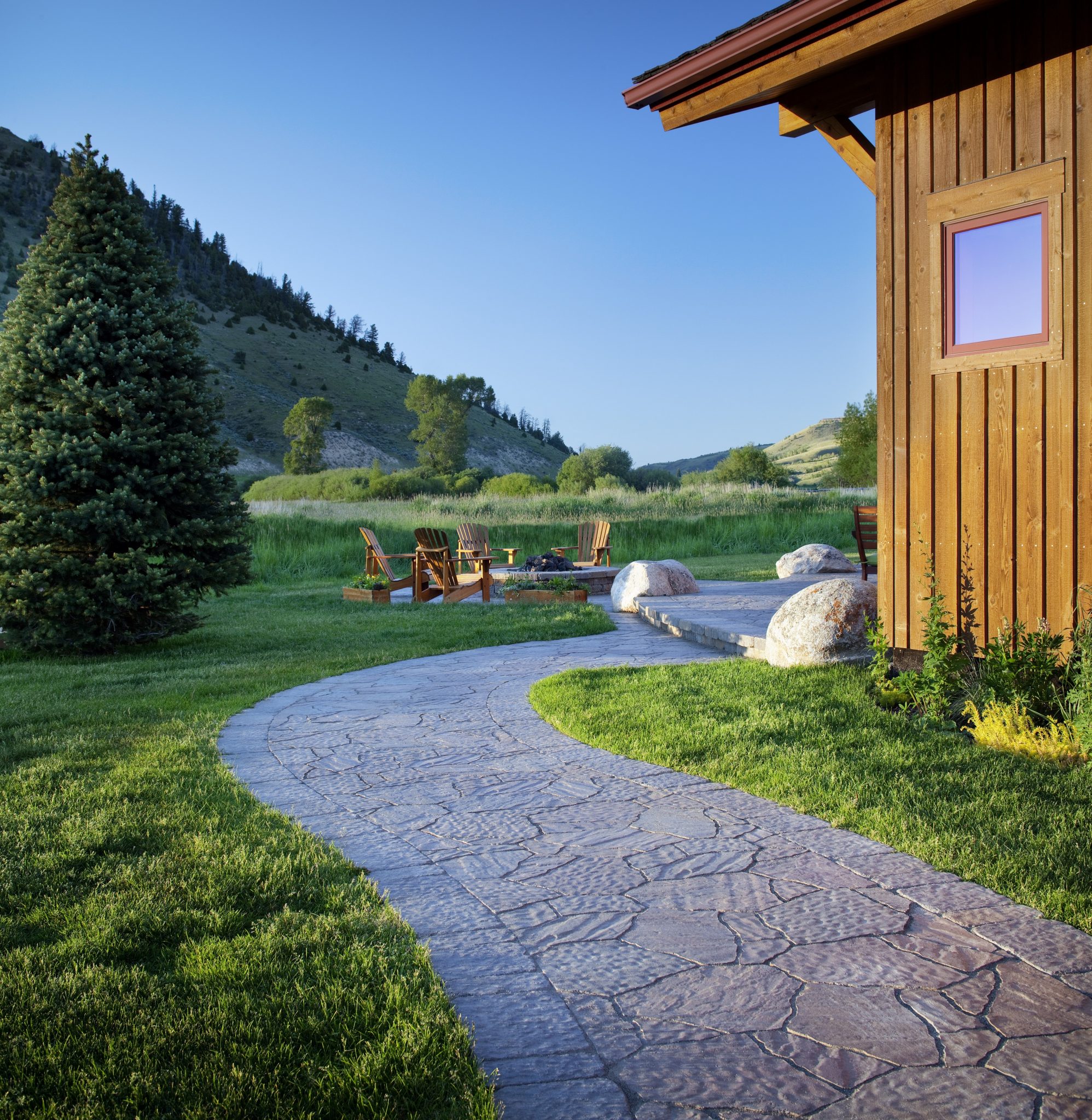 6. Invest in Custom Walkways –
If you don't have bona fide pathways in your yard, or if the ones you have are in disrepair, hire someone to create custom pathways.
With pavers and other materials, you can achieve stunning results in no time.
7. Add a Custom Patio or Deck –
Does your backyard have a designated patio or deck?
Without one, kicking back and relaxing isn't so easy.
You can tackle it on your own, or you can hire a company to design a custom patio or deck for you.
8. Try a Retractable Awning –
One reason people stay indoors is because they're worried about sun exposure.
A great, convenient way to get around that problem is by investing in a retractable awning.
You can take your pick from many colors, patterns, materials and designs.
9. Buy a New Patio Umbrella –
Sometimes, all you need to revive the appearance of your backyard is a new patio umbrella.
Over time, umbrellas become worn, frayed and faded.
Stunning new styles are available, and the right one can have a very positive impact.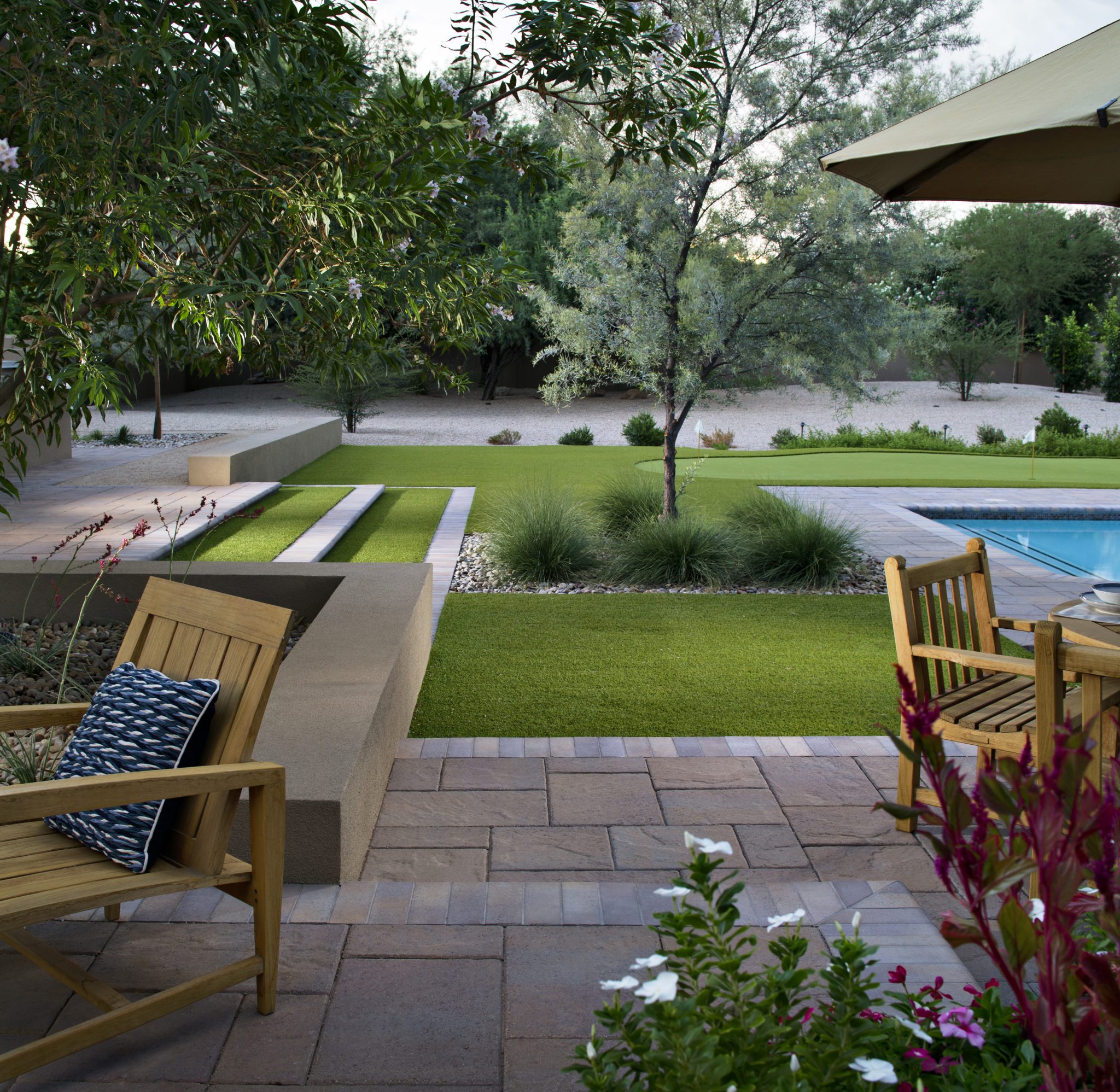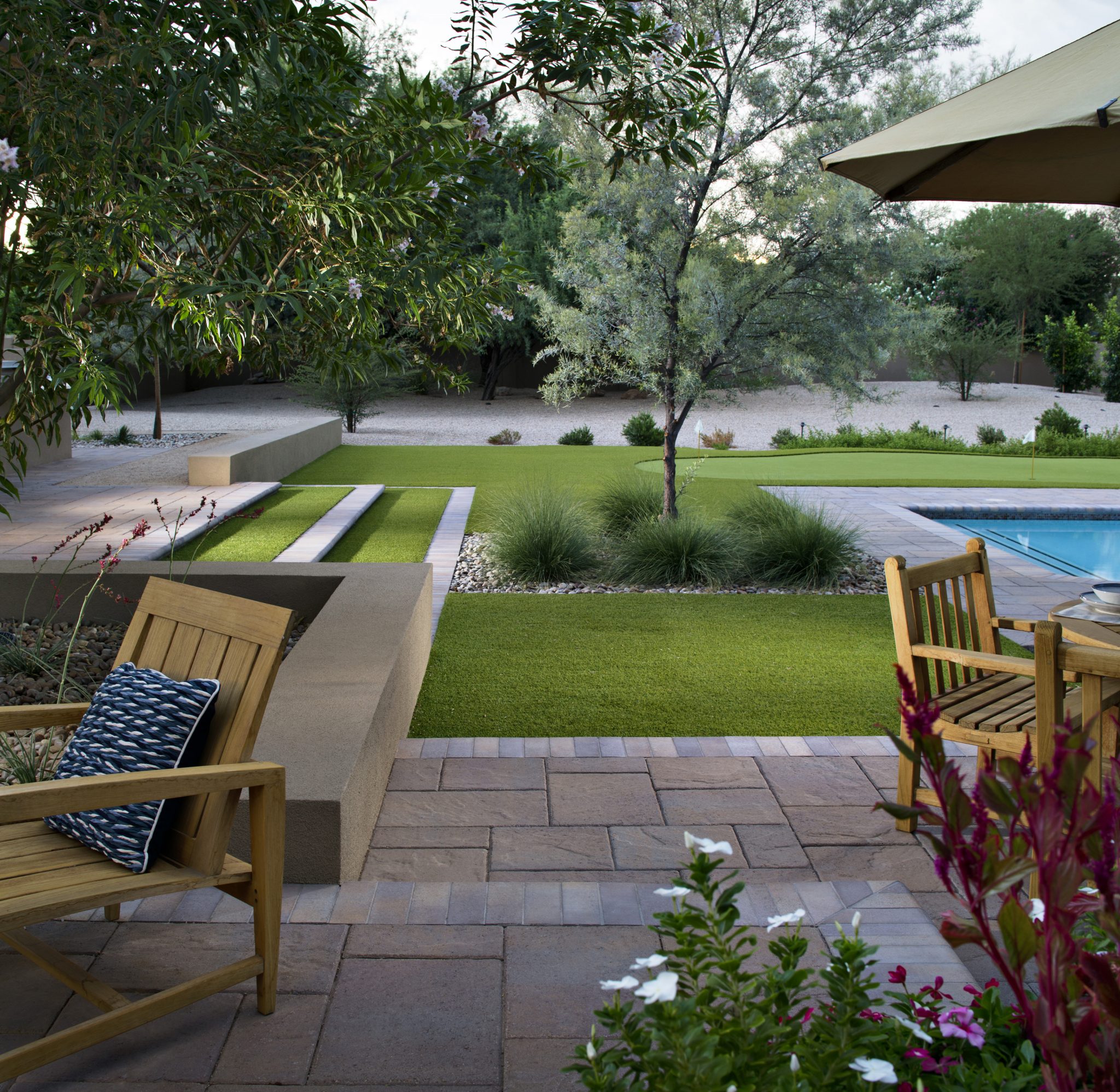 10. Re-Turf Your Backyard with Artificial Grass –
This can be quite an undertaking, but it may be well worth it if your existing grass is in bad shape.
With fresh, lush new artificial grass, you're sure to find yourself hanging out in your backyard a lot more often.
You can also hire a professional to install your new synthetic lawn for you in no time.
11. Start a Compost Pile –
One reason people don't do a lot of gardening is because they're worried about using fertilizers.
You can put your green thumb to use without exposing yourself to harsh chemicals by starting a compost pile.
Attractive compost bins are available, and they produce rich soil that's great for gardening.
12. Add a Pond –
There's something about water that really livens up a backyard.
Stop by a local pond supply store for inspiration.
There's sure to be an affordable option.
Whether you stock it with live fish or just sprinkle it with lily pads, it will add a nice focal point to your backyard.
13. Try a New Theme –
Does your current backyard theme leave you cold, or are you lacking a backyard theme altogether?
Explore different backyard themes to find one that suits you.
For example, an English garden theme is always a nice idea.
14. Prune Your Trees –
Overgrown trees can really detract from the appearance of a backyard.
At the same time, you don't want to prune them within an inch of their lives.
Hire a professional tree trimming service and let them handle the work for you.
15. Remove Dead Stumps –
When old trees are removed, their stumps are often left behind.
They are definitely eyesores, and they can be hazardous too.
Rent a stump grinder to remove old stumps, or hire a company to take care of them for you.
It's worth it.
16. Buy a Few Statues –
If you've avoided using statues in the past because you're not a fan of kitschy decorations, don't worry.
There are plenty of attractive backyard statues out there.
One or two carefully selected statues can really tie a backyard together.
17. Use Stepping Stones –
Custom walkways are nice, but they may be out of your price range.
Stepping stones are nice alternatives.
Many designs are available, or you could make your own stepping stones.
You can arrange them however you'd like, so you're sure to get the look you want.
18. Plant Vines and Climbing Plants –
With the use of trellises and other structures, you can encourage climbing plants and vines to climb up parts of your backyard.
This can really add a lush look to your backyard, and it's easy to maintain once it's underway.
19. Buy a Fountain –
You don't have to get a huge fountain to improve the ambiance of your backyard.
The sound of tinkling water that comes from even a small fountain is sure to make a big difference.
20. Start an Herb Garden –
If the idea of starting a vegetable garden is too overwhelming, an herb garden is a great place to get started.
In addition to making your yard more attractive, an herb garden produces herbs that you can actually use.
You may decide to branch out and do bigger and better things later.
21. Invest in Trellises –
A strategically placed trellis can work wonders for the appearance of any backyard.
It doesn't matter if your yard is tiny or huge.
There are many different styles available as well, and you can buy unfinished trellises or trellises that are already finished.
22. Add a Gazebo –
If you have the space and are feeling ambitious, a stylish gazebo is always a nice option.
Attach one to an existing patio or deck for added comfort and style, or you can place one at the other end of the yard.
23. Build a Jungle Gym –
The days of old, metal jungle gyms are finished.
These days, there are many jungle gyms that actually enhance the appearance of a backyard.
Your little ones will have a safe, fun place to play, and you will have a new element to brighten up your backyard.
24. Hang a Tire Swing –
If you don't have enough room for a jungle gym, or if you just prefer a more old-fashioned approach, a tire swing is always an option.
Used tires are cheap, and you can use rope and chain to hang it securely from a tall tree.
25. Buy a Hammock –
Nothing is more relaxing than stretching out on a soft hammock on a lazy summer day.
You don't have to have two perfectly spaced trees to make it happen either.
You can buy hammocks that can be placed anywhere.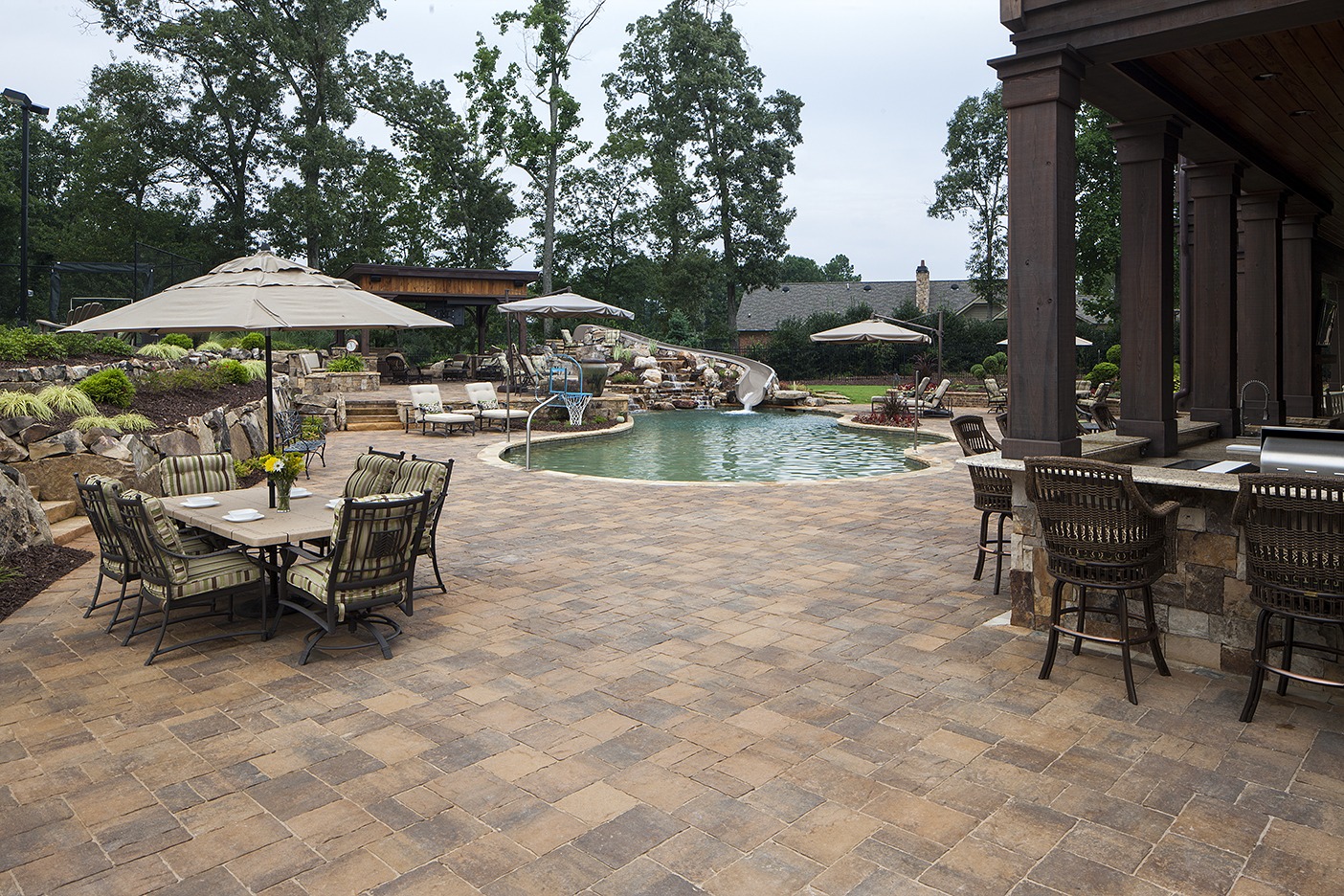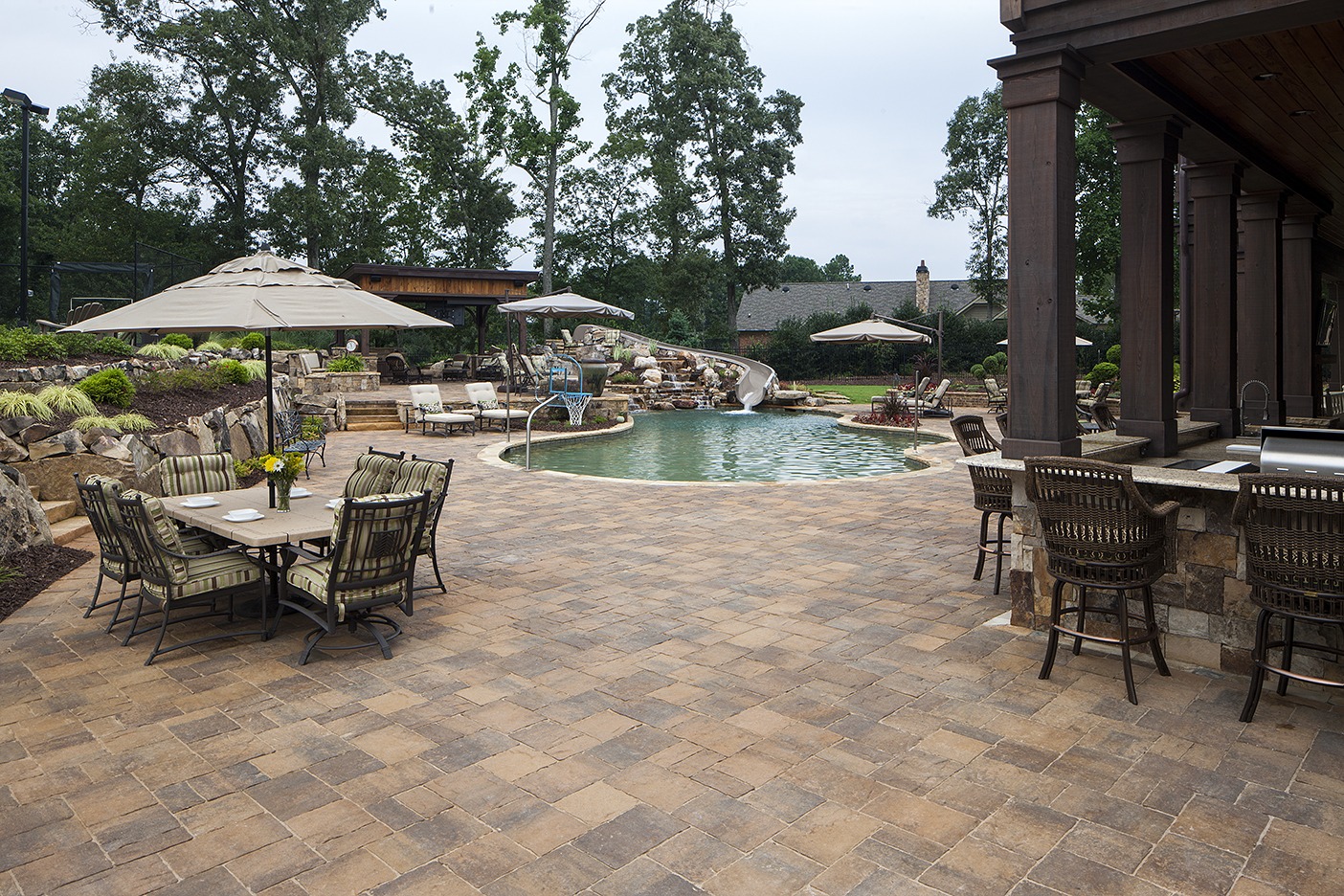 26. Build a Swimming Pool –
As long as you're ready to take care of it, a swimming pool can be a fabulous addition to the backyard.
While you're at it, invest in a custom pool deck as well.
27. Create a Sports Area –
It's nice to have an area where guests can enjoy sports like volleyball while they're visiting.
Designate an area in the yard for such activities and keep the supplies nearby.
Your get-togethers will be even more enjoyable, and you won't have to move things around to make it happen.
28. Add a Bird Feeder –
Although you don't want raccoons and other pests in your yard, bird watching is a lot of fun.
To encourage birds to hang out in your backyard, buy a bird feeder or two.
It's easy to find bird feeders that coordinate with the rest of your backyard.
29. Encourage Hummingbirds Too –
Another fun way to bring attractive wildlife to your backyard is by adding a hummingbird feeder.
Place it near your deck or patio so that you can watch these amazing birds enjoy snacks while you kick back and relax.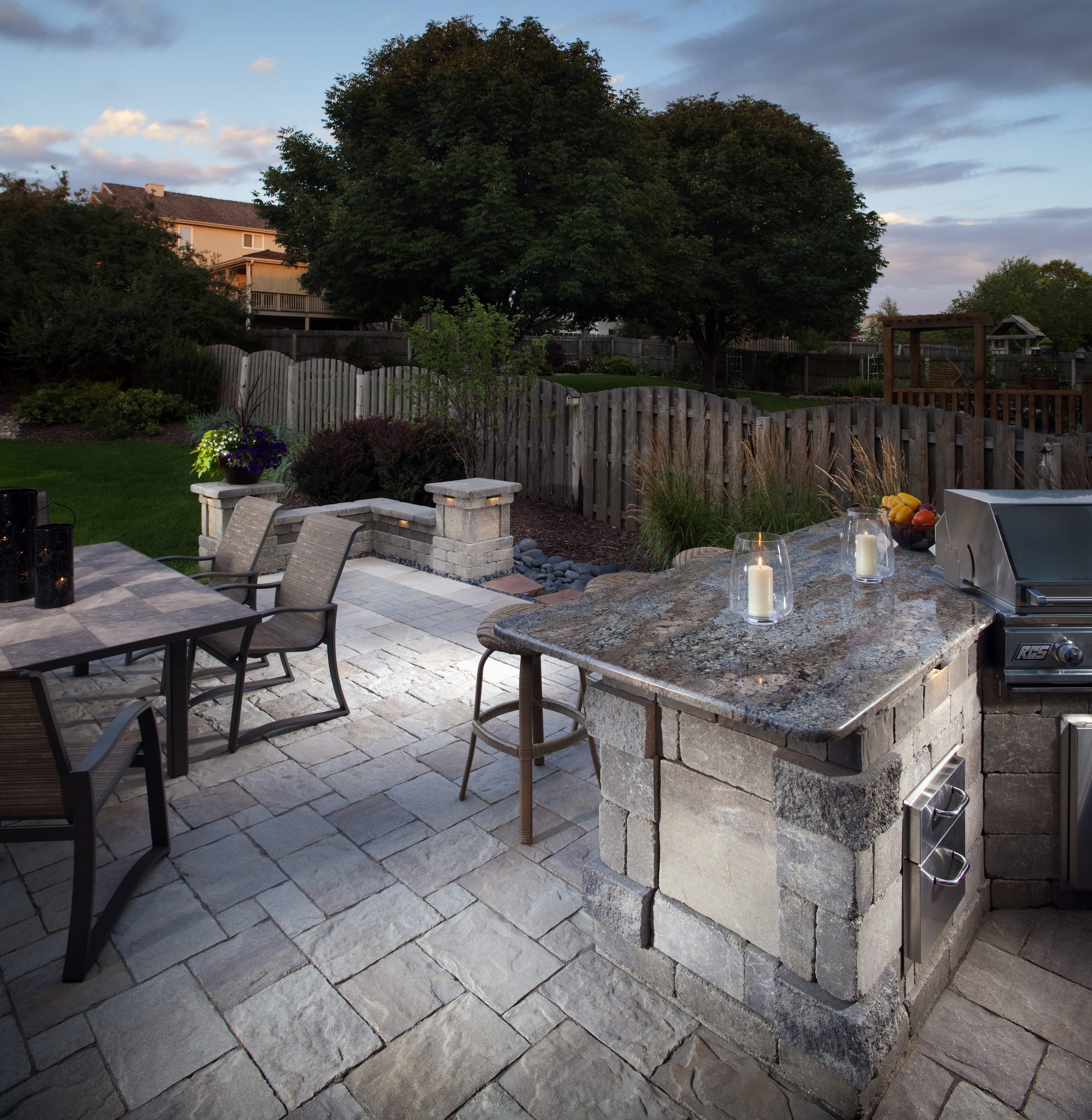 30. Build an Outdoor Kitchen –
If you really like to entertain outdoors, why not go all out with an outdoor kitchen?
It may be cheaper than you think, and it's well worth it if you throw barbecues on a regular basis.
31. Add a Fireplace to Your Deck or Patio –
Extend your enjoyment of your backyard by investing in an outdoor fireplace or a fire pit.
By having a permanent way to warm up on brisk evenings, you're sure to get a lot more use out of your patio or deck.
32. All Natural Growth –
If you have an especially large backyard, keeping up with it can be challenging.
One way to cut back on the amount of yard work that you need to do is by allowing part of the yard to grow naturally.
33. Plant Wildflowers –
Nicely maintained flower gardens are wonderful, but they require a lot of upkeep.
If you'd like to add splashes of color to your backyard without all the work, wildflowers are optimal solutions.
They also attract butterflies, which add to the beauty of any yard.
34. Build a Privacy Fence –
Perhaps you don't spend a lot of time in your backyard because you just don't have enough privacy.
As long as your neighborhood allows it, why not build a privacy fence?
Many stylish designs are available, and you'll love being able to relax without worrying about prying eyes.
35. Install Outdoor Speakers –
If you already have a nice sound system set up inside the house, install some weatherproof speakers and bring the music outside.
Just make sure not to blast the tunes too loudly when it gets late.
36. Buy a New Grill –
Perhaps building a full outdoor kitchen isn't in the cards.
If you like to cook outdoors through, a shiny new grill is sure to come in handy.
If you haven't purchased a new grill in awhile, you'll be blown away by the many options and features.
37. Purchase New Barbecue Gadgets –
It's easier to whip up delicious food on the grill when you have the right tools.
When summer rolls around, stores are usually bursting with unique grill tools.
Stock up on the most useful ones, and you'll probably end up grilling a lot more often.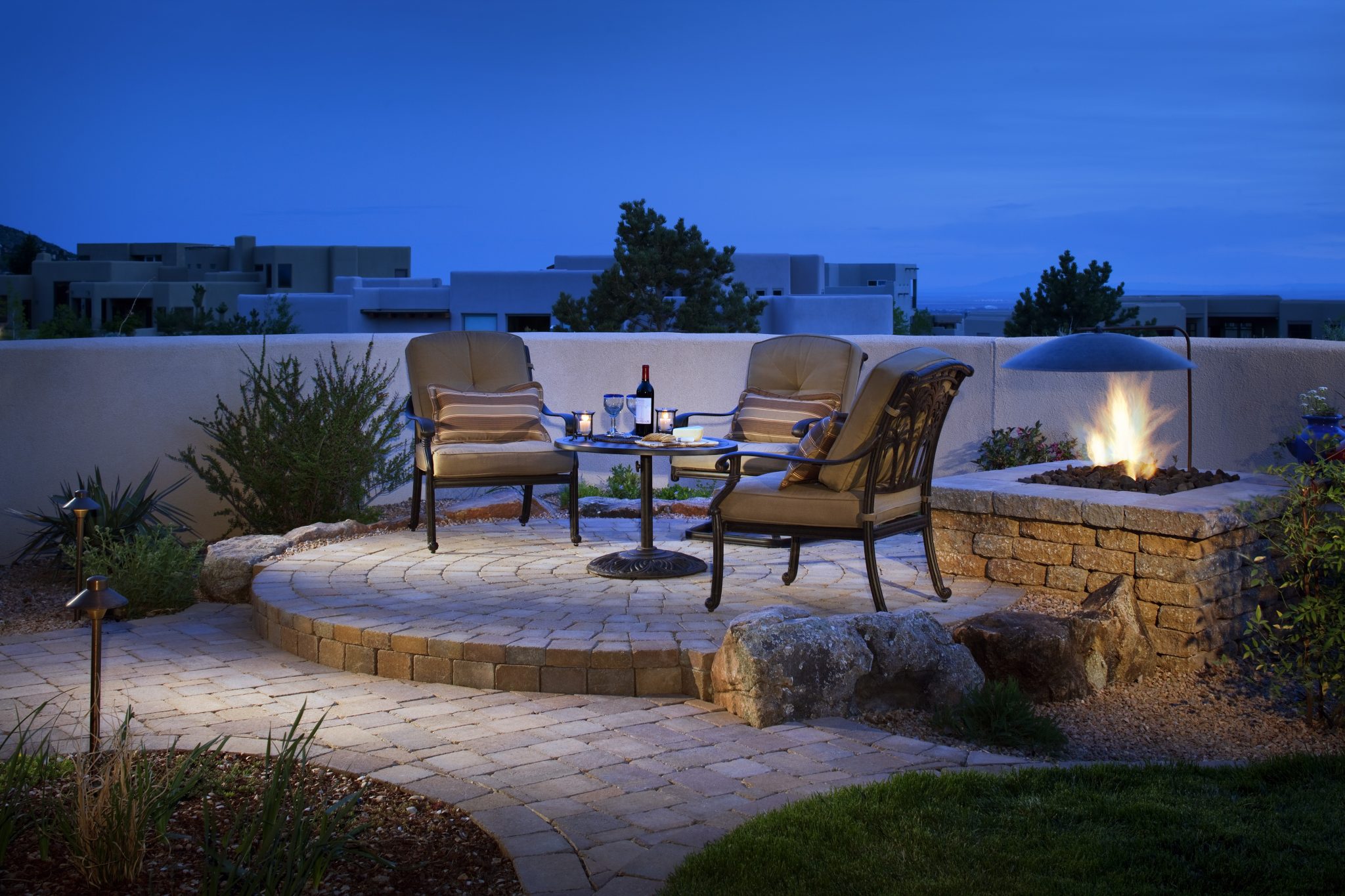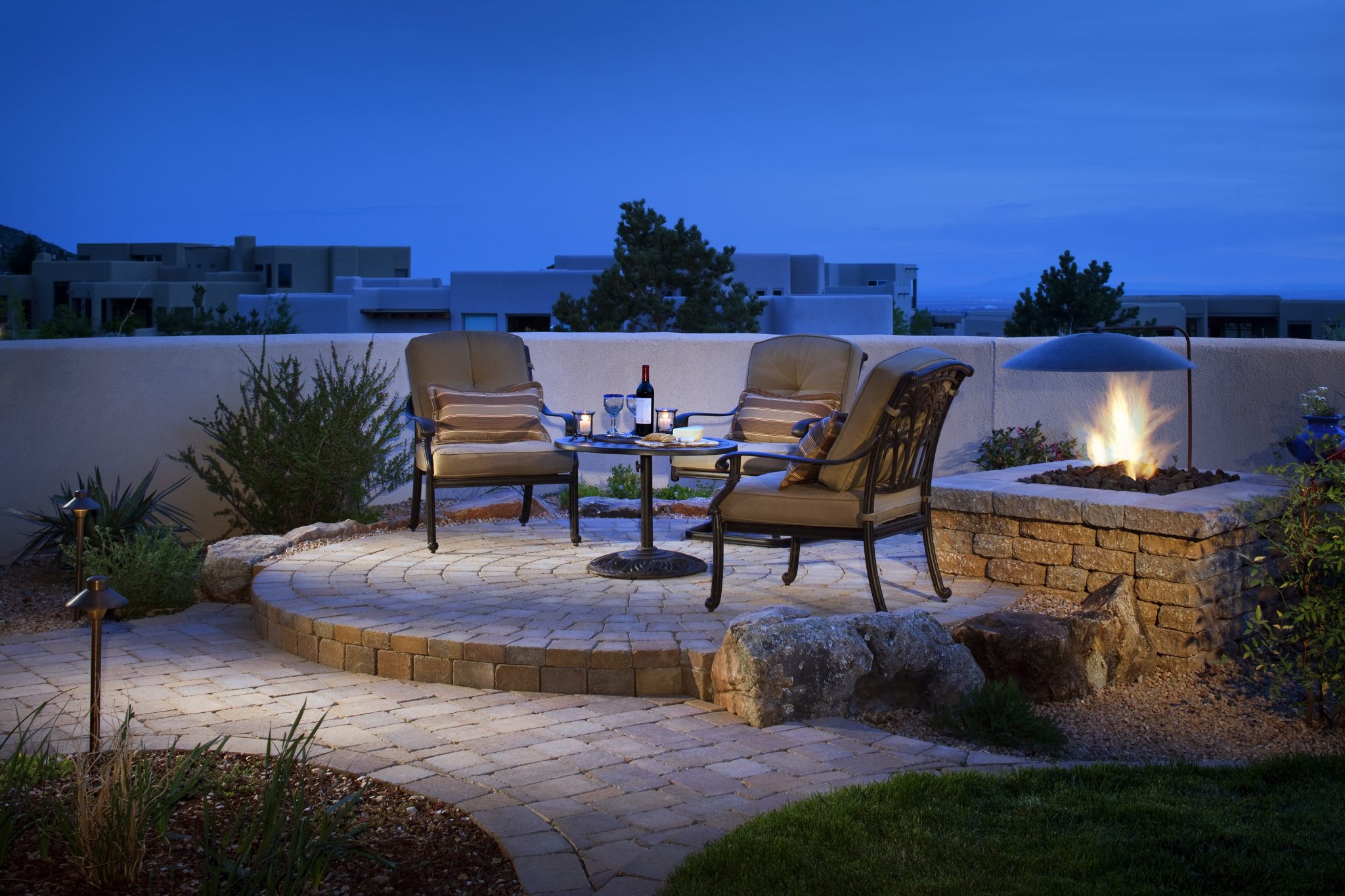 38. Invest in Patio Furniture Covers –
Patio furniture covers don't just protect your patio furniture.
They can help to keep your yard looking neat and clean too.
A wide array of different colors and designs is available.
You may even be able to design custom covers for your furniture.
39. Keep Mosquitoes at Bay –
No one likes hanging out in a backyard that's swarmed by mosquitoes.
These pests love standing water, so make sure that there isn't any in your yard.
Clear away brush and undergrowth too to keep them from getting out of control.
40. Clean, Stain and Seal Your Deck –
If you have a wood deck that's seen better days, cleaning, staining and sealing it could be all that's needed.
When the work is done properly, it will feel like you have a whole new deck.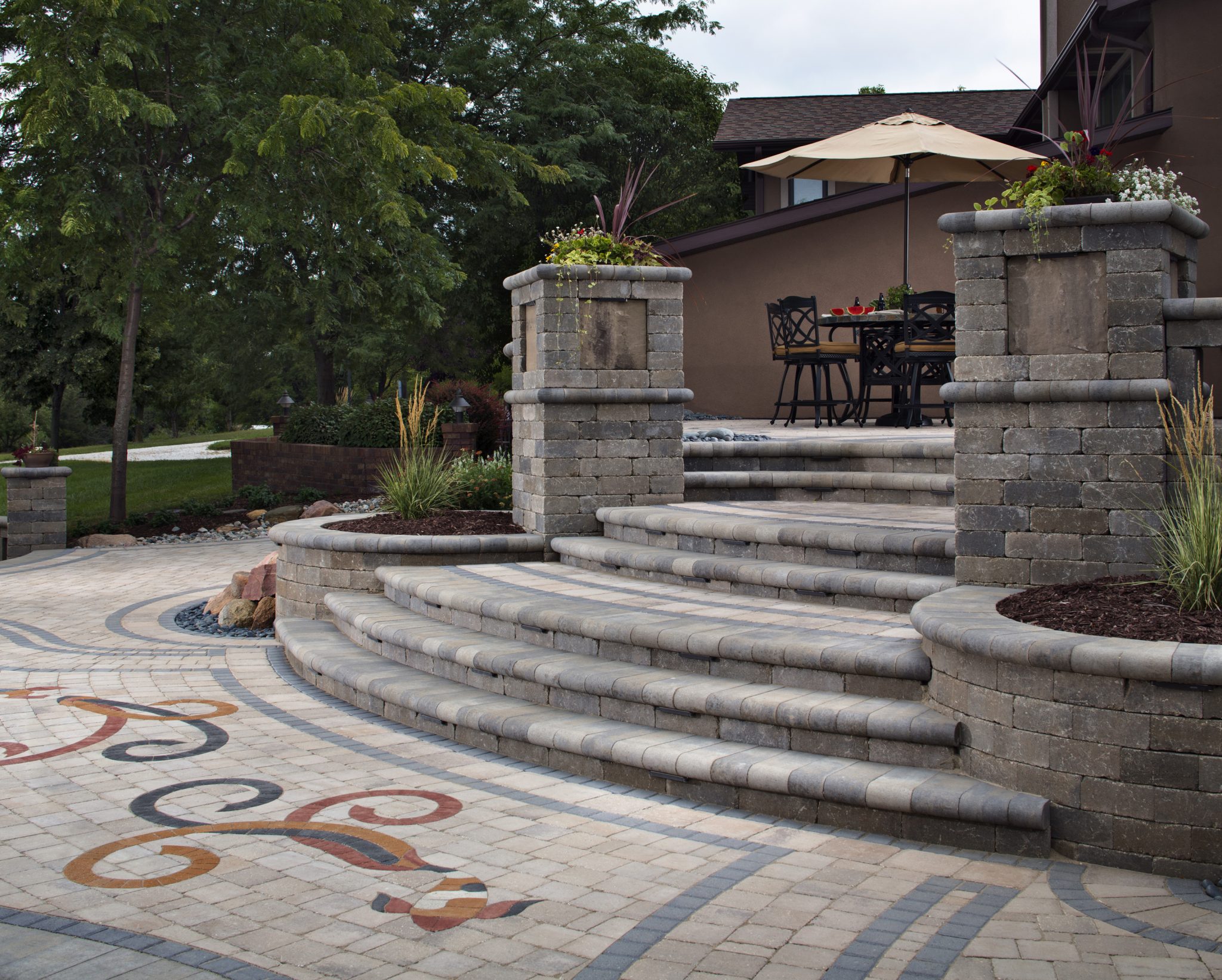 41. Create a Two-Level Yard –
If you're tired of your flat, boring yard, talk to an experienced landscaper about creating a two-level yard.
One level can be for the patio or deck while the other level can be a play area for the kids.
42. Install an Outdoor Bar –
To be the host with the most, why not build a bar out on your deck or patio?
This is a smart move for anyone who likes to entertain outdoors, and it's sure to make your home one of the most popular on the block.
43. Buy Weatherproof Lighting –
Did you know that weatherproof table lamps and floor lamps are available?
It's just another way to extend your living space, and stylish floor lamps and table lamps can give your deck or patio an especially inviting look.
44. Get Shade with a Pergola –
Recreate a Tuscan villa by having a pergola installed over your deck or patio.
You can then grow vines so that they snake and wind their way through it.
In a few years, you'll have a truly gorgeous place to hang out on nice days.

45. Snag Some Outdoor Pillows and Cushions –
Even if you have nice patio furniture, it may not be quite comfy enough.
There are weatherproof cushions and pillows that can help a lot.
Choose a few fun designs to breathe new excitement into your backyard setup.
46. Add a Hot Tub or Spa –
Nothing is better than relaxing in a hot tub on a cold winter night.
By placing it relatively close to the house, you won't have to run too far in the freezing cold.
Once it's installed, you may never want to go inside!
47. Get a Weatherproof TV –
There's no law that says you have to watch TV indoors.
In fact, there are plenty of weatherproof TVs out there.
Why not buy one?
Install it in a safe, shady place.
Whether you're entertaining or just hanging out, you'll get plenty of use out of it.
48. Buy Outdoor Ceiling Fans –
If you have a pergola or some type of roof over part of your patio or deck, install ceiling fans.
When the humidity and temperature rise, you will have an easier time staying cool.
49. Build a Shed –
Shed designs have come a really long way.
Even a small garden shed can help to keep your backyard as organized as possible.
Take your time and choose one that will really make your yard look great.
It's one investment that you won't regret.
50. Use Art to Brighten Things Up –
Art isn't just reserved for inside the home.
Framed art, mirrors and photographs can be arranged around a deck or patio as well.
Sculptures work well too.

With all of these tips at your disposal, whipping your backyard into terrific shape should be a breeze!
Get started today!