Outdoor Barbecue Islands: Design Ideas + Pro Tips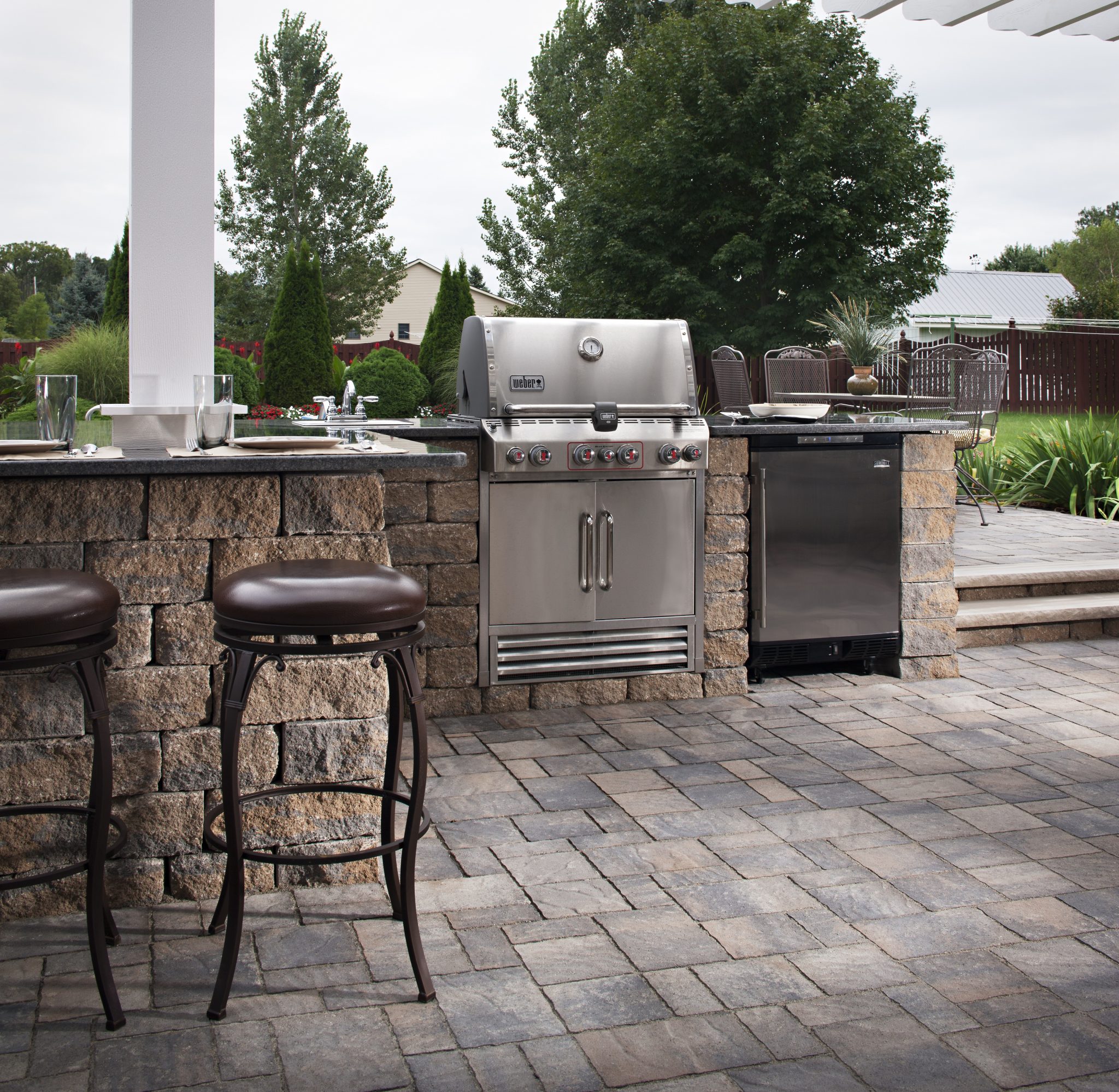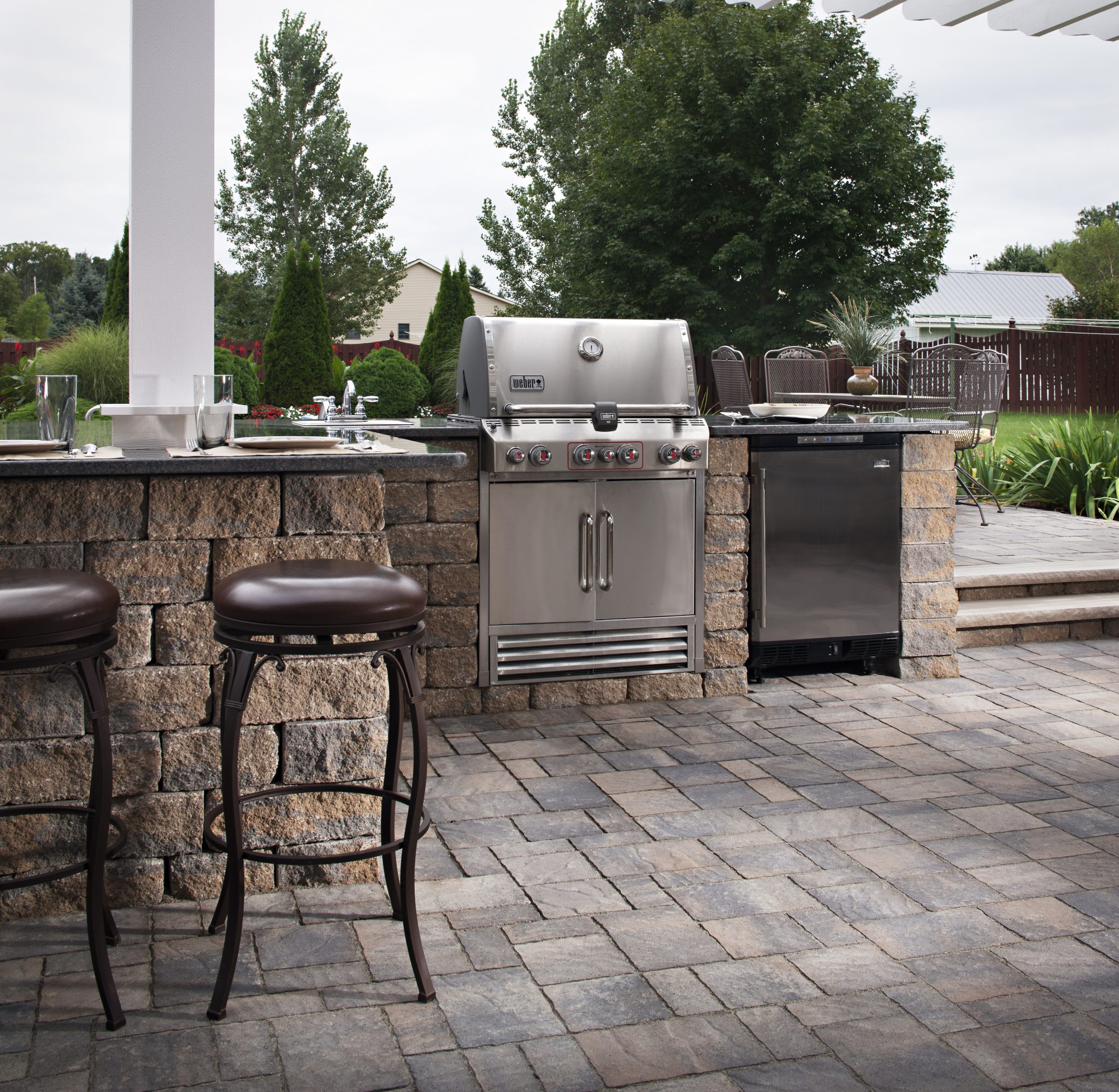 Are you looking for new ways to take your inside activities to the relaxing outdoors?
Consider building an outdoor kitchen in your backyard.
Outdoor kitchens come in various forms, including the most basic setups or extravagant, attention-grabbing designs.
Adding one to your outdoor living area can increase your entertainment space and add value to your home.
To get started, you simply need to determine your personal lifestyle needs.
Assess Your Location 
Preparation is the key to any successful project, and creating an outdoor room is no exception. The foundation you build on and the location of the structure are the first factors to consider.
If you have an existing patio, carefully measure the area before you begin your adventure. You should also hire a professional to evaluate the strength of your concrete slab or paving stones. If you build on a deck, additional bracing may be required.
One of the most important considerations when building an outdoor kitchen area is safety. Choose a location that is far away from flammable surfaces. Firewood, vinyl siding and artificial grass are key issues.
Synthetic turf isn't flammable, but the fibers can melt if burning ashes blow onto them. Another safety issue to factor in is the smoke emitted from a grill. Build your kitchen where smoke won't continuously blow into the house.
If you buy a gas grill, you will want to build the kitchen close to a gas line or it can become costly to run a line far distances. You should also consider any electrical or plumbing needs. Digging one trench to house all the necessary lines will save the look of your yard as well as money and time.
Your kitchen should also be built in an easily accessible area. The convenience of an outdoor kitchen is wasted if you have to walk through a labyrinth to reach it.
Consider Your Interests
To get started on creating a kitchen your friends and family will covet, all you need is an imagination. Few activities bring out the neighbors as much as a cookout, so consider the number of guests you will be entertaining.
Plan for enough space to move freely in, but make it intimate enough for those romantic nights for two. Regardless of the size, the space should be accommodating.
If you only barbecue a few times each season, you may be satisfied with a grill, counter and storage space. However, for the grilling enthusiast, the possibilities are endless.
From fully functional BBQ islands to must-have accessories, you will find everything you need to create an extraordinary space. If you find yourself continuously adding to your wish list, you can save money by making purchases at the end of the warm season.
The most essential items to suit your outdoor kitchen needs are:
a charcoal or gas grill
counter space near the grill
an eating area
storage cabinets
a free-standing or under-the-counter refrigerator
a stainless steel sink
counter space surrounding the sink
some type of shelter for inclement weather
Begin Designing
When it comes to any exterior design project, function and flow are important elements. The cohesiveness of your layout as well as the colors and textures of the structures should harmonize with the rest of your yard.
When building your BBQ island, choose tiles or stones that complement your patio pavers or concrete slab. You can also select finishes for your countertops and bases that balance well with the colors of nature.
BBQ islands come in a variety of styles, including straight, curved and L-shaped. Once you decide on which shape is best for your needs, you can design the rest of the kitchen area.
The grill is the star of the show, so build the working and entertainment space around it. Arrange each item so it is easy to reach but not in the way. Add various amenities such as footrests or utensil racks to enrich your cooking experience.
If you want to extend your cooking season, you can install a patio heater. Gas heaters come in a wide range of styles and provide enough heat for you to enjoy the luxury of outdoor cooking well into the colder months.
You can choose from a portable unit or a permanent one, but the portable varieties provide a bigger range of uses. Add a fire pit to the area, and you will have a cozy, comfortable cooking space that rivals any indoor kitchen.
An outdoor kitchen is ideal for entertaining guests or enjoying a quiet evening with loved ones. There are countless ways to create a space that is uniquely you, and the task is more affordable than you may think.
Install It Direct can help you work any project into your budget. Sign up today for a free estimate, or join our mailing list for tips and deals on creating the ultimate outdoor kitchen oasis.