Homeowners Reveal Their Most Popular Outdoor Design Elements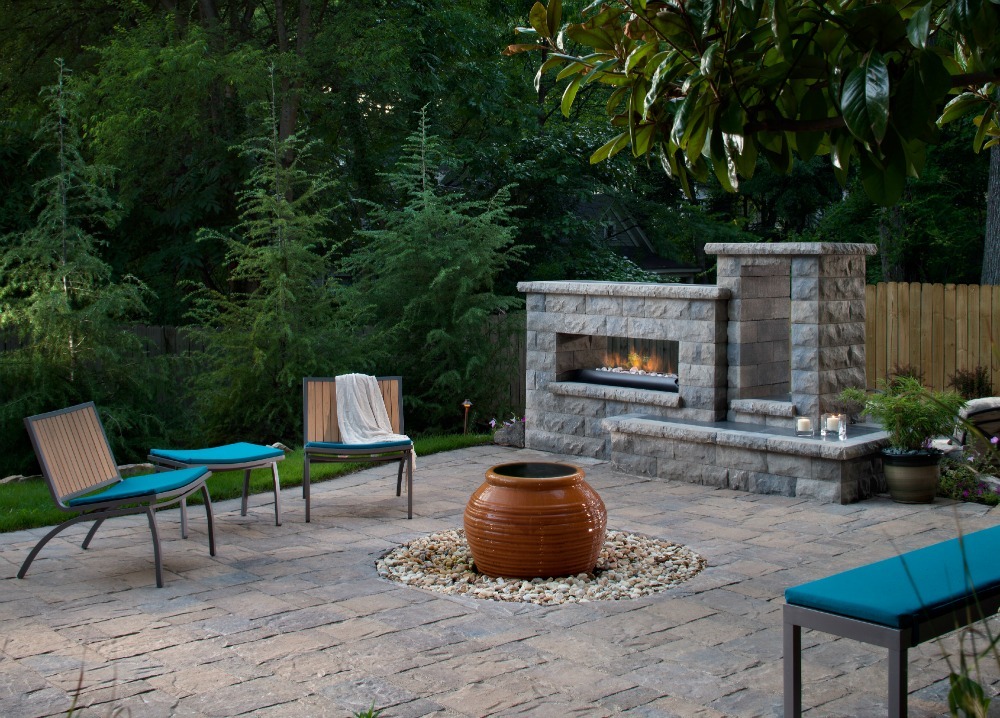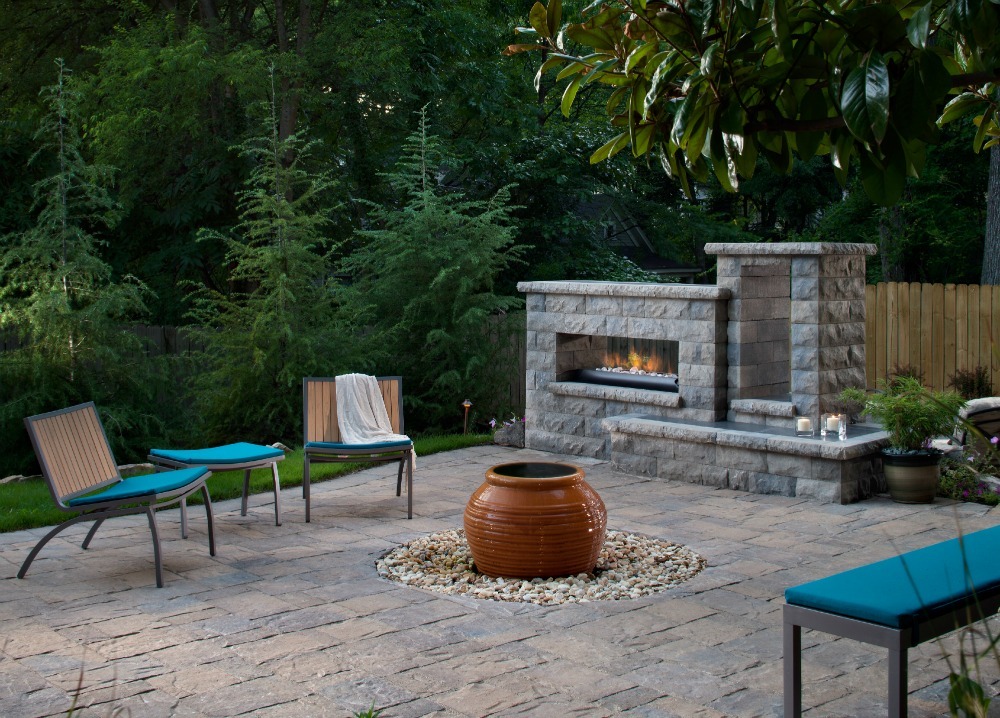 Each year around this time, the American Society of Landscape Architects conducts a survey to determine what homeowners feel are the most important outdoor design elements. The results are based on what 179 member residential landscape architects report their clientele is asking for most and then used to determine what the year's hottest outdoor design trends are.
"Homeowners know that designed landscapes add value to their lives as well as their property values," said ASLA Executive Vice President and CEO Nancy Somerville, Hon. ASLA. "They're interested in livable, open spaces that are both stylish and earth friendly." 
If you're contemplating a backyard update, knowing what current trends are might help you decide where to focus attention and investment. We've broken the information down by winning feature in each category, why homeowners are turning to professionals for help versus doing it themselves, and offer resources already on our blog to help you get started.
Most Popular Outdoor Design Element: Gardens and Landscaped Spaces 

Pretty flowers and well-designed garden areas are considered the number one most important design element. Regardless of your hardscape, a beautiful planter or flower bed draws the eye in and away from areas you aren't, because it's one of the only spaces you can saturate heavily with a variety of colors.
Why enlist a professional –
I'm famous for walking into the nursery armed limited information such as sunlight, maximum height, color and the kind of irrigation the area receives. Within minutes, plants are selected, purchased and I'm out the door. Even in the age of the internet, saving time is priceless. Experts can also:
Choose plants that will thrive. The odds are that they're already familiar with what grows well in your area.
Create optical illusions with plants, such as making small yards look bigger.
Design to garden beds to match theme of existing structure.
Use space wisely and choose plants according to your maintenance requirements.
Resources –
How to Grow Cymbidium Orchids Outside in San Diego
10 Edible Flowers to Consider Growing in Your Garden
Tips for Growing Hydrangeas in Southern California
How to Use Bamboo in Your Landscape Design
Picking the Perfect Perennials for Your San Diego Garden
Most Popular Outdoor Living Feature: Lighting

While this seems like a surprising choice, keep in mind that lighting is what enables people across the country to use their outdoor living space well beyond sunset. An illuminated backyard also provides security by deterring theft. Sound easy enough? Well, it's not and that's a good thing because fixture, bulb and design options are seemingly unlimited.
Why seek professional help –
Well done outdoor lighting can elevate an outdoor living space to the next level, however, it is a task that many homeowners tackle themselves. Challenges include:
Glare: Your eyes actually need less light outside than they do inside. An improperly lit space results in glare that's both distracting and uncomfortable as it reflects directly into people's eyes. Glare happen when light sources are too bright or too big.
Pollution: This happens when light enters the interior of the home unnecessarily from the outside.
Choosing correct color and voltage: White comes in a number of shades and levels of brightness. Plus, color such as blue lights also make sense depending on your circumstances. A professional will help take the guess work out of these moving variables.
Resources –
Illuminate Your Yard: Outdoor Lighting Tips and Ideas
Home Security Landscaping Tips: Easy Ways to Make Your Yard Safer 
How to Choose and Install Coastal Landscape Lighting
Most Popular Outdoor Recreation Amenity: Water Features

No, we're not talking just about standard swimming pools and jacuzzis. Homeowners these days are especially keen on fountains, waterfalls, ornamental pools and ponds, grottos and bubblers.
Why seek professional help –
Usually, this is a big job unless you're buying a prefabricated fountain.
Permits might be required.
New water lines, drains and electrical outlets are probably necessary.
Resources –
So You Want to Build a Swimming Pool
How to Save Money by Building Your Own Fountain
How to Apply Feng Shui to Your Garden
Most Popular Landscape and Garden Elements: Low Maintenance Landscapes

It turns out that we don't have much time these days to spend maintaining gardens. Homeowners are looking for plants that don't require pruning or seasonal replanting. There is a growing reliance on hiring a good gardener and letting him or her care for the entire yard during weekly maintenance.
Why seek professional help –
Lawn replacement: Imagine not having to water or mow the lawn ever again made possible by ditching the turf lawn for artificial grass. We can help you with this.
Plant selection: They'll be able to quickly identify plants that meet your criteria. If selecting plants is something that piques your interest, stop into the Botanical Gardens or the Water Conservation Garden at Cuyamaca College for inspiration.
Increase hardscape: Clean up the side yard by installing a paver walkway or tame unruly garden beds with decorative stone in between plants.
We'll say it again… One of the easiest ways to create a low maintenance landscape is to increase hardscape and get rid living turf.
Resources –
How Much Does Artificial Turf Cost to Install
The California Drought Leads to Increased Turf Replacement Rebates and Incentives
12 Stunning Modern Artificial Grass Installations
Most Popular Sustainable Design Element: Low Water Plants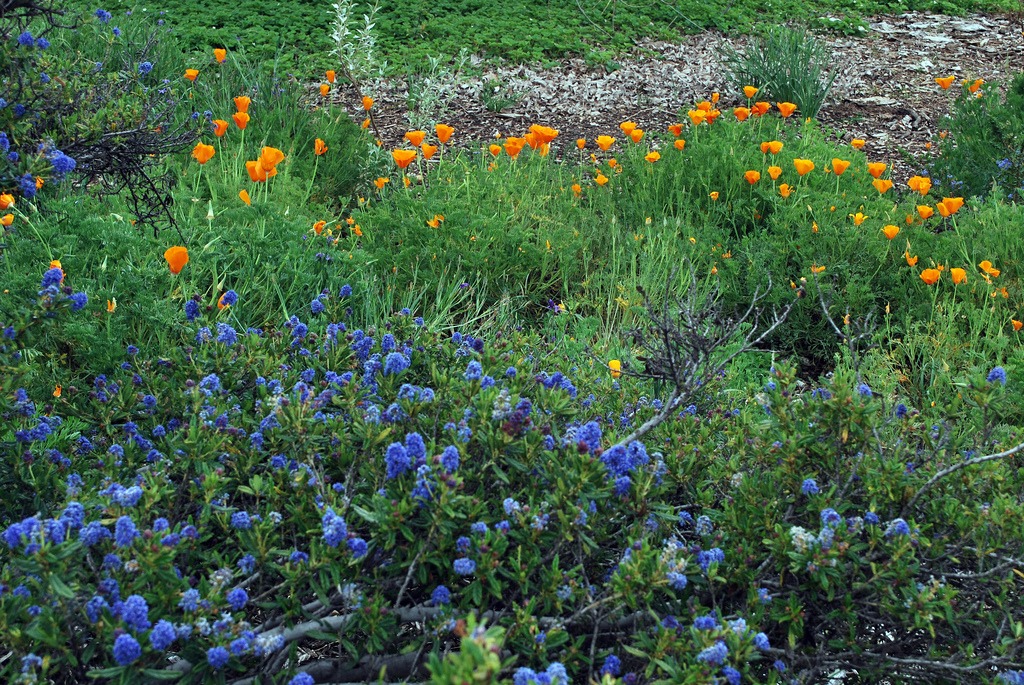 We've covered water wise plants extensively here for this very reason. This type of landscaping is in demand because it's becoming a necessity as water becomes more scarce and expensive.
Why seek professional help –
The most likely need for professional help in this scenario is in regard to redesigning landscape irrigation to fit the needs of water-wise plants. Too much water both defeats the purpose and will kill them.
Some native plants have multiple varieties with different growing habits. An expert can help you narrow down which will fit and bloom as desired in the yard.
Experts easily group companion plants together that have similar water needs or that can thrive off of current conditions without requiring extra water.
The resulting design is probably better than one you could achieve on your own. I learned this the hard way.
Resources –
Tips and Rebates for Smarter Irrigation in San Diego
All About the San Diego Nifty Fifty List
Xeriscaping in Southern California is Easier than You Think
Can I Add Year Round Color Using Native Plants?
Most Popular Outdoor Structures: Terraces, Patios and Decks

It's no surprise that these must have structures are integral to a good yard design. They break up space, provide an easy base for outdoor kitchens and living spaces as well as add plenty of visual interest. Trellises and other shade structures provide much-needed respite from Southern California sun.
Pavers are an extremely popular solution for modern patios because of aesthetics and easy maintenance. We've addressed cost, design ideas and installation here a number of times.
Why seek professional help –
You may need a detailed plan to submit to the city for permitting, depending on what you're doing.
The scope of the project may be beyond what you can personally handle, especially if it requires demolition and hauling.
You may have better cost certainty on a large project by enlisting an expert who can anticipate potential issues.
Resources –
Pavers 101: The Ultimate Paver Resource Guide
How Much Do Pavers Cost to Install?
Outdoor Shade Structures: A Must for San Diego Sunshine
Your Turn…
And, while we're on the subject, here's how to decide if you need a landscape architect. Read more about the survey results here.
What is the most important design element in your yard?
Photo credits: Garden, stock.xchng/alfi007; low water plants, Flickr/briweldon