How to Create a Backyard Spa Getaway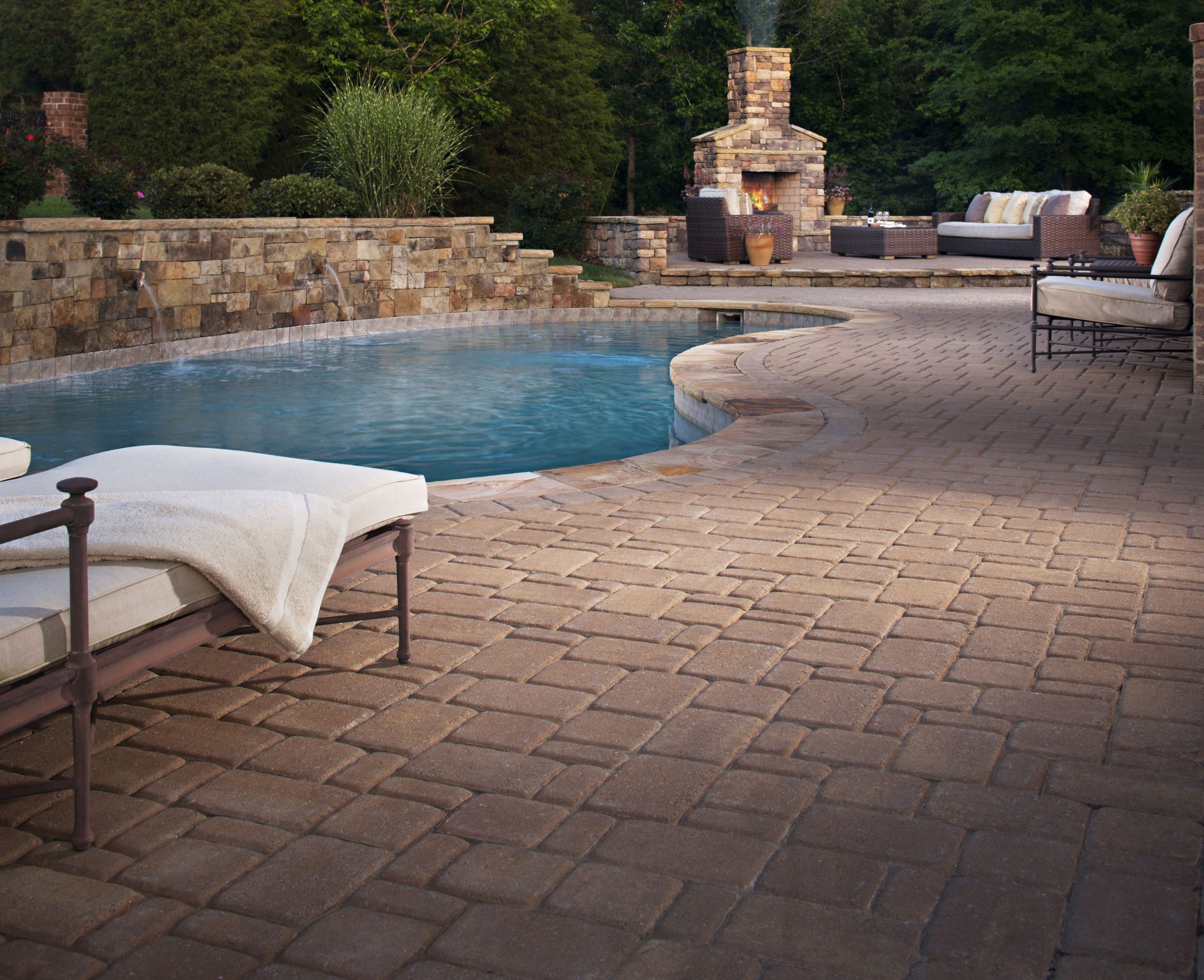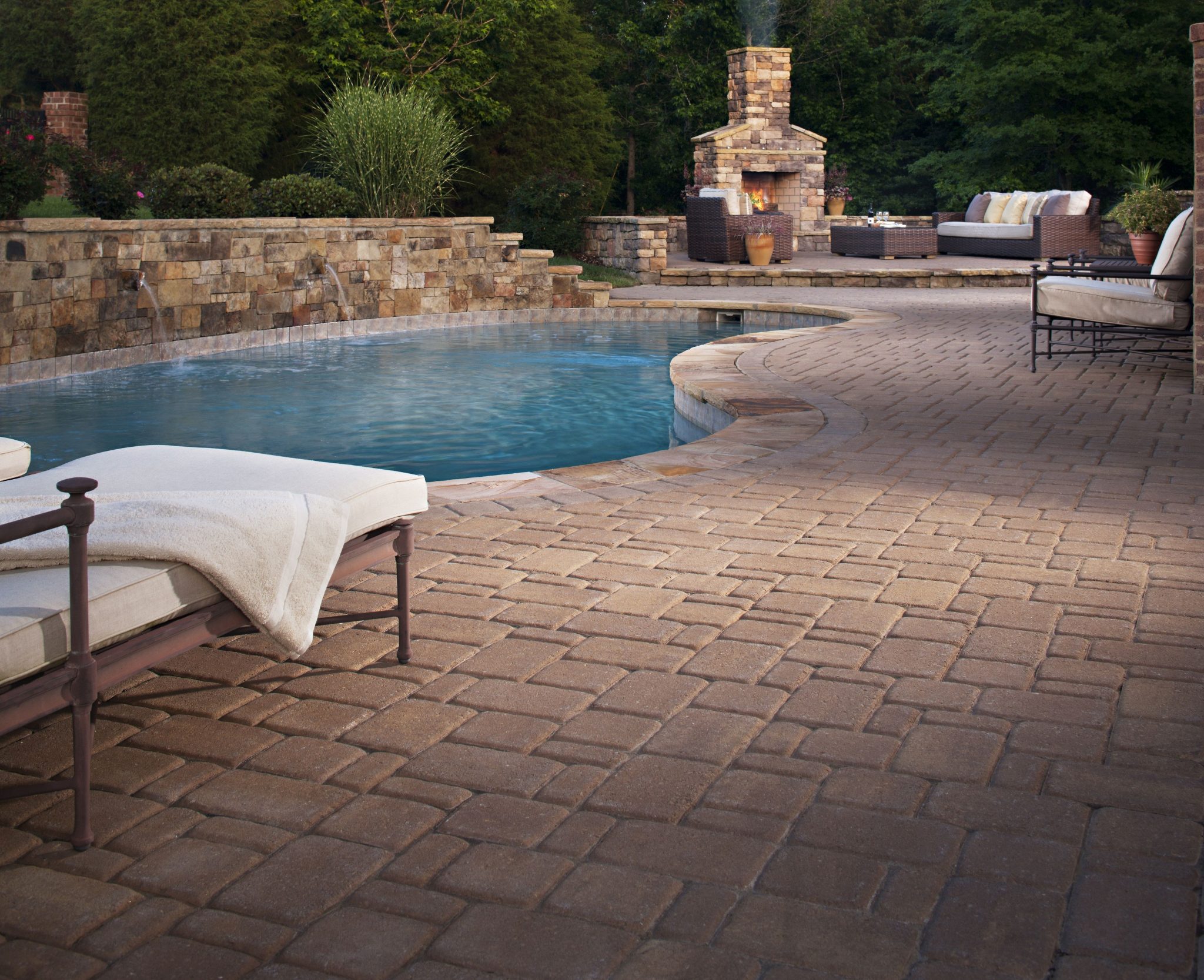 Southern California's exceptional weather makes it possible to escape to our backyards for a relaxing retreat any month of the year. This is one reason why so many Southern California homeowners create inviting, comfortable outdoor living areas that provide a much-needed escape for us, our families and our friends.
This often includes an outdoor kitchen, swimming pool, seating areas, fire features, and landscaping that adds color and texture to our yards. Some folks de-stress on their backyard putting green or rest their minds with walking meditation along labyrinths or paving stone walkways winding through their gardens.
For those who find a day at the spa the perfect way to reduce stress and feel refreshed, you can easily create a backyard spa getaway to combine your favorite way to relax with your favorite place to escape and unwind at the end of the day.
Use this guide for inspiration as you create your own backyard spa getaway.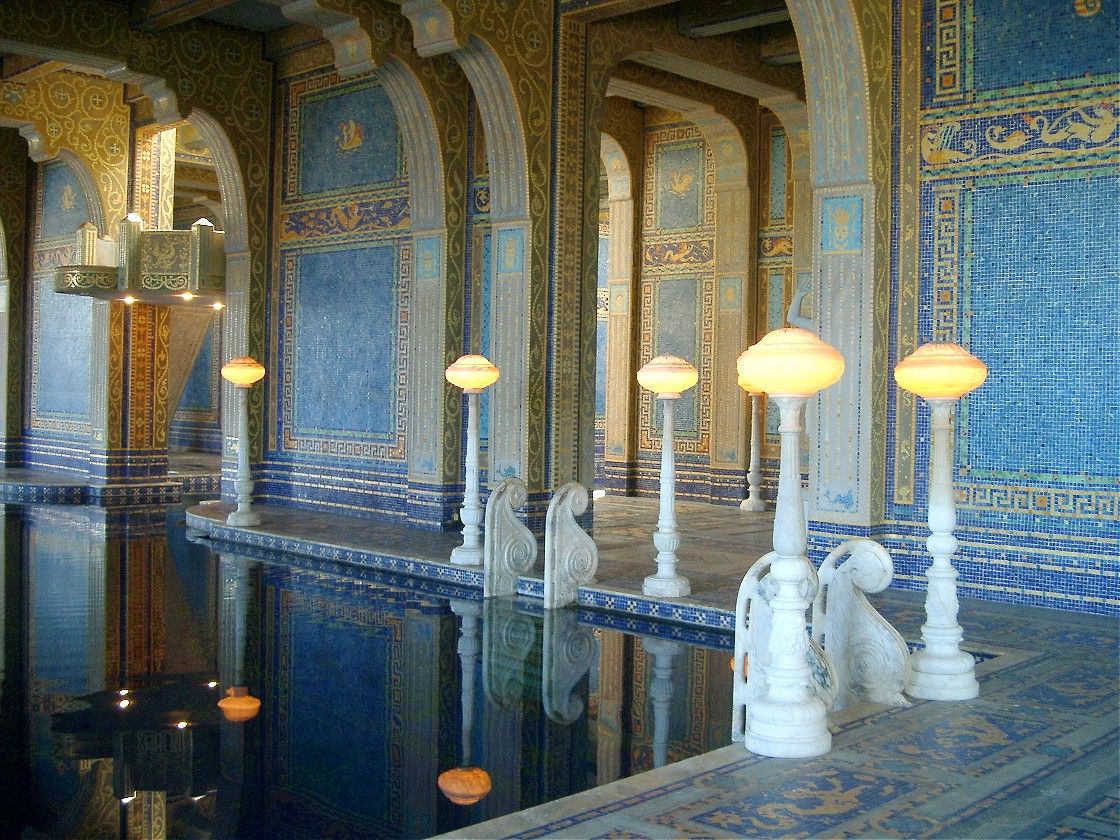 Backyard Spa Getaway: Enclosures and Privacy
Even if you plan to keep your robe on the entire time, you are going to want a level of privacy that allows you to comfortably relax without concern for the prying eyes of neighbors. This can be accomplished by training vines to grow on an arbor, pergola or trellis, or by planting a privacy hedge. You can also increase privacy by hanging curtains around your covered patio or by using shade sails to block the view from second-story windows.
For an even more secluded feel, you may want to consider using an existing structure or installing a new structure specifically for your outdoor spa. For example, a gazebo, yurt or summer house is a perfect choice for creating a space just for at-home spa treatments and relaxing. If you plan on including a massage table or backyard bathtub, you will definitely need at least a covered patio if not one of these more fully enclosed options.
If you are working with a generous budget and want to create a truly unique space for your outdoor spa, you could even consider building a Roman bath or hamamm (Turkish steam bath). Historically, bathhouses like these were gathering places where community members came together to catch up on news and gossip as they bathed or steamed. Reviving this tradition in your backyard could make your outdoor living area the perfect space for a relaxing evening entertaining friends.
Traditionally, both Roman and Turkish baths had three connecting rooms; however, you can build an open or enclosed structure inspired by these historical buildings but that better suits your space or needs.

Backyard Spa Getaway: Features to Consider
While an enclosed spa space is a great idea, it is not necessary to have a dedicated structure in order to enjoy an outdoor spa experience. You can transform an existing space into a permanent spa area or you can make a simple backyard spa kit that you can bring out to have a spa day on your patio. You can also have a mix of permanent and temporary features to enhance your experience.
Here are 10 features to consider for your outdoor spa:
1. Hot Tub: A relaxing soak at the end of the day is a popular way to reduce stress for a more restful night. Lots of Southern California homeowners already have a hot tub in their backyard, which provides an already-available spot to enjoy a spa experience. If you do not have a hot tub, you could consider installing an above-ground spa on an existing patio or an in-ground spa surrounded by a patio of slip-resistant paving stones. For a rather inexpensive option that is temporary and easy to take down, you can even find inflatable saunas online for less than $400.00.
2. Bathtub: If you love indulging in a relaxing bubble bath complete with candles and a glass of wine, just imagine how much more enjoyable that experience might be if it took place under the stars. Backyard bathtubs are not yet common but they are steadily gaining popularity as homeowners look for ways to personalize their outdoor spaces and bring unique features into their backyards.
This can also be a less expensive way to add a soaking option to your patio without installing a hot tub. While you do need to run plumbing for hot and cold water, you can either install a formal drain or save money by directing the gray water to garden beds to irrigate ornamental landscaping. If you choose this route, limit the amount of bath salts you use while you soak. While a little Epson salt can be good for soil, too much salt of any kind can harm plants.
3. Sauna: You can hire a contractor to build a custom sauna or you can purchase an outdoor sauna kit for a do-it-yourself backyard spa home improvement project.

4. Massage Table: Rather than heading to the spa every time you want to get a massage, you can set up your own massage room or outdoor massage space and have your massage therapist come to you. This allows you to continue relaxing after the massage, rather than having that relaxed state ruined by battling traffic as you drive home.
A massage table can also be used for at-home facials, body wraps or other spa treatments.
5. Foot Bath: Sometimes, you just want to soak your feet in a relaxing foot bath at the end of a long day. Most folks do this inside their homes, but you can avoid the potential mess and make the experience more enjoyable by taking your foot bath outside to your patio. You can purchase a bubbling, temperature-controlled foot bath that plugs into an available electrical outlet, or you could opt for an old-fashioned washtub that you fill with warm water from your indoor or outdoor kitchen.
6. Hammock or Patio Bed: A patio sofa is just fine for relaxing while your clay mask dries or soaking your feet, but you can enhance your spa experience by adding a hammock or patio bed to your outdoor living area.
7. Sink: If you do not have a patio kitchen with a sink, you may want to consider installing a sink in your spa area. This will allow you to fill your foot bath, rinse off facial masks or fill a bowl with hot water for a steam facial.
8. Water Fountain: The sight and sound of running water has a relaxing effect, which makes a fountain a great feature to add to a backyard spa getaway. However, it can offer an even more important benefit: blocking outside noises that might distract you or disturb your spa vibe.

9. Yoga and Meditation Deck: A dedicated space for meditation, yoga or stretching is a great addition to a backyard spa. If you have the space and budget, you can build a small, covered deck or gazebo just for this purpose. If you do not have extra space or are working with a tighter budget, you can also simply roll out a yoga rug or mat on an existing patio or artificial grass lawn.
10. Vanity: If you have an outdoor kitchen, you may not need a separate vanity, but for folks who do not have an available counter and sink, it is easy to include one without running plumbing or installing a drain. You can create an outdoor vanity with a dresser or potting bench, a wash basin and a pitcher. If you hit up local thrift shops or antique stores, you also might be able to find a wash basin and pitcher with a stand.
Backyard Spa Getaway: Party Ideas
Once you have created your outdoor spa and have enjoyed a few relaxing experiences, you might decide that it is time to show it off to your friends – or at least invite them over for a spa day.
Here are six tips for hosting a backyard spa getaway with friends:
1. Cocktails or Mocktails: A glass of wine, a flute of champagne or a fruity, sparkling drink always makes a day at the spa more enjoyable.
2. Infused Water: For a simple, inexpensive way to keep your guests hydrated throughout the spa experience, set out beverage dispensers with infused waters. Simply fill the dispenser with water and ice and add a combination of sliced cucumbers, mint, basil, strawberries, lavender, or other fruits and herbs to create a refreshing beverage that is appropriate for all ages.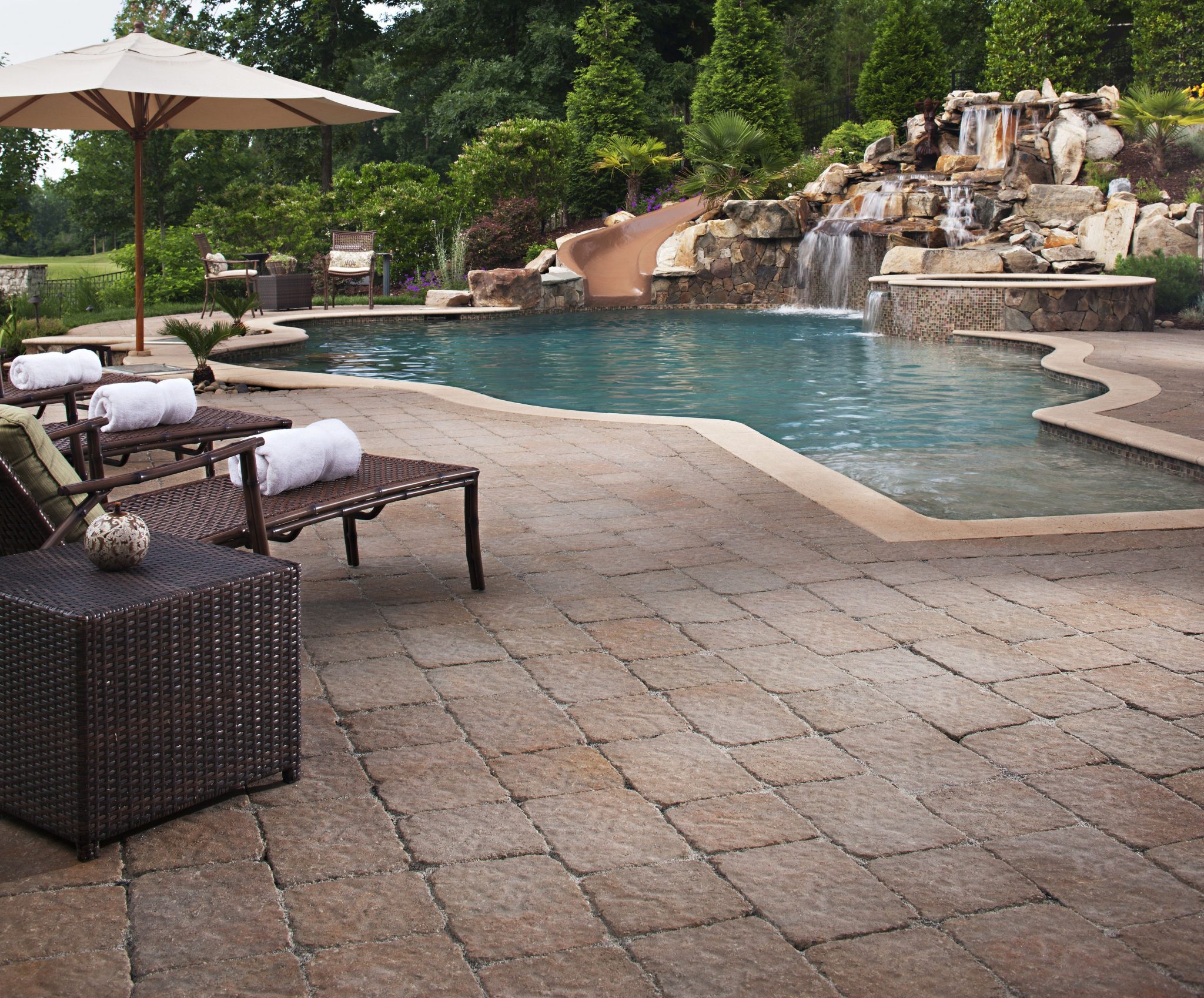 3. Slippers and Robes: Enhance your guests' comfort by providing them with cozy slippers, comfy robes or lightweight peshtemals to wear during the spa party.
4. Facial Mask Ingredients: For a do-it-yourself spa experience, you can set out a variety of facial mask ingredients and allow your guests to create their own mask. Aside from bowls and mashing or stirring utensils, you might want to set out avocados, oatmeal, honey, clay, dried herbs, carrier oils and essential oils.
5. Party Favors: Slippers, robes, peshtemals, herbal sachets, room sprays, bath salts, all-natural aromatherapy spritzers and other spa-related gifts make great favors for a spa party.
6. Spa Professionals: For a truly luxurious spa party, consider bringing in professionals to provide spa services to your guests. This could include massage therapists, manicurists, estheticians or tellaks who can provide a traditional Turkish bath experience.

Backyard Spa Getaway: Final Touches
Here are a few more things you can add or do to make your at-home spa experience even more luxurious.
Keep dry herbs, fresh herbs from your garden and essential oils on hand for impromptu herbal baths.
If you plan on using your spa area at night, include soft lighting to set a relaxing mood.
Consider buying a cabinet or deck box for storing your spa supplies. This will allow you to enjoy your experience without making multiple trips between your house and your patio.
Make sure you have sun protection, such as a covered patio, shade sails or a patio umbrella.
Keep in mind that some spa accessories, such as bubbling foot baths, may require nearby electrical outlets.
Candles are a quintessential part of creating a spa experience. Using flameless, LED candles allows you to create the desired atmosphere without concerns about your candles blowing out or potentially starting a fire while you relax.
Be sure to include a docking station, outdoor speakers or another music source to fill the space with relaxing sounds for the ultimate spa experience.
Roman bath photo credit: morgueFile, sioda