San Diego Real Estate: What Do Buyers Look for in San Diego Homes?
Understanding what buyers most often look for in a home can assist you in preparing your home to put on the market, accentuate the features your home has, and determine which features may be worth adding to increase your home's appeal or value.
First, let's take a look at some of the common features home buyers look for across the nation, and whether or not you should consider investing in them.
Most Wanted Home Features —
According to the National Association of REALTORS® 2013 Home Features Survey, 78% of buyers purchased a home with a garage, 89% considered a laundry room at least somewhat important and 57% chose homes with at least one fireplace.
It is no surprise that so many buyers seek out homes with garages, which are coveted for the parking space, storage options and potential to expand their indoor living space into the garage.
Most single-family homes in the San Diego area have garages, so most homeowners looking to sell likely already have this feature.
If your home does not have a laundry room, you can add one on or create a space in an existing area of your home.
The least expensive way to add a laundry area is often by simply dedicating a space in your garage or finding an interior closet that can be affordably transformed into a laundry station.
While most areas of San Diego rarely require a fireplace for warmth, people like the idea of having a fireplace, which makes this a popular feature even in warmer climates.
If you have a fireplace in your home, you are ahead of the game; however, if you do not, it may not be worth the expense to add one.
While fireplaces can increase the value of your home, they may not increase it enough to make it worth the significant investment.
As a more affordable alternative, you may want to consider installing an outdoor fireplace, which is a feature that is quickly growing in popularity among buyers looking for homes in areas that allow for year-round outdoor living.
Of the 31 home features included in the survey, the top feature considered very important among buyers across the nation was central air conditioning.
Central air is a costly improvement for homes currently without systems, but you might consider adding affordable ceiling fans as a climate control option for your San Diego home.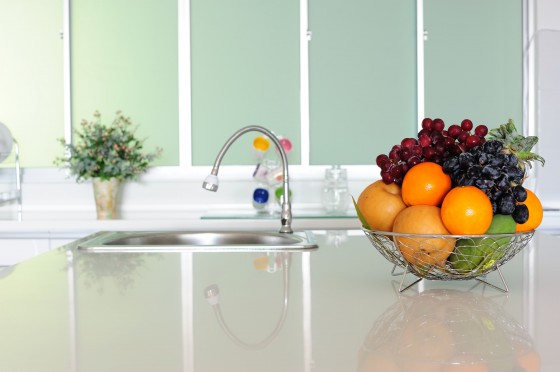 In the Kitchen —
Moving into the kitchen, buyers reported that they considered granite countertops, stainless steel appliances, new kitchen appliances and eat-in kitchens very important.
An upgraded or remodeled kitchen is a big draw for buyers, and real estate experts generally consider this room one of the best places to get the biggest bang for your buck when choosing areas to remodel before selling.
So, if you have a budget for making some home improvements to increase your home's value and attract more interest once it is on the market, you may want to consider updating or upgrading this space.
It is interesting to note that the majority of buyers reported taking on a home improvement project within a few months of buying their new home, and the most popular project was improving the kitchen.
Granite is currently one of the top materials of choice for kitchen counters in both higher-end and mid-range homes, so it is no surprise that this is a feature buyers look for when considering a purchase.
However, if you are watching your pennies or are concerned about the eco-friendliness of your home, this may not be the best option for you.
There are lots of granite alternatives available that can enhance your kitchen's visual appeal in a greener or less expensive manner, so keep an open mind when considering counter materials.
As for kitchen appliances, if your current appliances have not been replaced within the last decade, you may want to consider upgrading to newer, more efficient models that will appeal to buyers.
Current buyers particularly like stainless steel appliances, but even upgrading to any type of newer, energy-efficient models can increase the appeal of your kitchen.
In fact, the majority of buyers who ultimately purchased a home with older appliances stated that they would have been willing to pay more for the home if it had new appliances.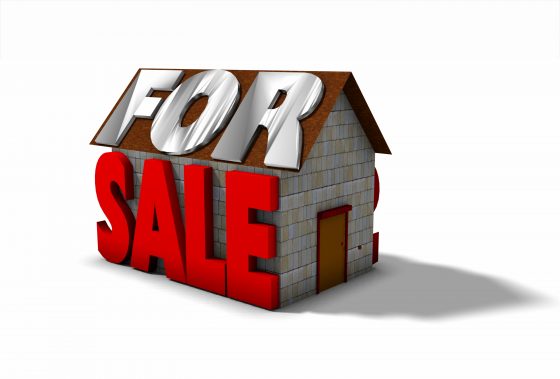 Other Popular Features —
Buyers in all areas of the country generally prefer homes with plenty of storage and guest quarters.
This is particularly true in the current economic climate where adult children are returning home at higher rates and aging parents are moving in with their children more often.
Plus, when you live in a popular tourist area, like San Diego, friends and relatives are more likely to schedule visits, making ample guest rooms or a guest house a rather appealing feature.
Buyers also love homes with great mountain, valley, city or water views.
While you cannot relocate your home to improve the views, you can maximize any views you may have by trimming trees and removing other obstructions.
What Do Buyers Look for in San Diego Homes?
While national statistics on buyer preferences should be considered when preparing to sell your home, it is important to remember that there are specific features that buyers are more likely to look for when purchasing a home in San Diego or other areas of Southern California.
People who purchase homes in this area are often attracted to this region by the climate, abundance of options for outdoor activities, proximity to the ocean and the overall lifestyle.
Because of this, sellers need to pay particular attention to features that enhance this lifestyle and will, therefore, appeal to a variety of buyers.
In most cases, you cannot know the exact type of buyer who will be looking at your home, so it is important to place an emphasis on features that are generally appealing to a broad audience, rather than personalizing your property to the point of excluding potential buyers.
For example, you may consider a putting green or archery range a must-have feature for every backyard, but – unless these are already in place – these are not improvements that will necessarily appeal to a wide variety of buyers and are likely not worth the investment.
On the other hand, attractive, functional outdoor living spaces appeal to almost every buyer and are particularly important for homes in the San Diego area.
Many buyers in the current real estate market expect to receive a good value for their money, particularly in the wake of the recent recession and the ongoing availability of foreclosures and short sales.
Extending your home's usable living space by creating functional outdoor rooms is a great way to increase your home's perceived worth and to attract buyers who are looking for that extra value for their dollar.
If your home is small and there is no room in your budget for a costly addition to increase interior space, enhancing your outdoor living spaces can be a particularly worthwhile endeavor.
However, homes of any size and in any price range can benefit from attractive outdoor spaces when it comes time to sell.
This is particularly true in San Diego where our weather allows for year-round outdoor living and most potential buyers want usable outdoor spaces for living and entertaining.
Let's have a look at some of the features buyers look for when they enter the San Diego real estate market.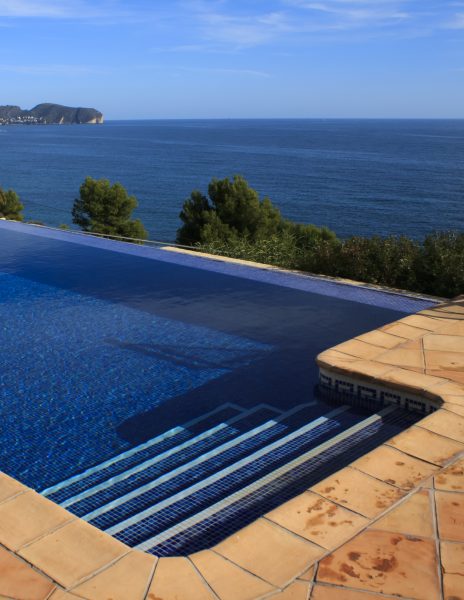 Swimming Pools —
Swimming pools are a popular feature anywhere in Southern California, and saltwater pools are quickly growing in popularity.
While this is generally preferred in moderately priced homes, it is almost expected in higher-end homes.
Of course, not all high-end homes have a pool, but those that do not will likely need to have other features to compensate for this coveted backyard feature.
If you have a pool, you may want to look into converting it to saltwater to see if the price and effort is worth being able to add this your listing description.
Saltwater pools are not yet mainstream enough to be commonly found in the majority of listings, so this might be one way you can set your home apart from the competition.
You should also take a good look at the area around your pool to see if investing in a new pool deck would be a worthwhile improvement.
If your pool is lackluster, a new deck made from attractive materials, such as slip-resistant paving stones, may be an easy way to improve its visual appeal.
If you do not currently have a pool, talk to your Realtor to see if he or she believes your particular home would increase enough in value to justify the expense.
You can expect to easily pay $50,000 or more to install a pool, so this is a home improvement project that should be carefully weighed to ensure a positive return on your investment.
If a pool is not in your budget, you may want to consider smaller projects that will increase your property's appeal, such as a hot tub, fire pit or outdoor fireplace.
Outdoor Kitchens —
While a simple barbecue was once all a family needed to prepare meals outdoors, al fresco kitchens are popping up in backyards across the Southwest.
Outdoor entertaining is part of the draw of living in a warm, sunny climate, and backyard cooking is evolving accordingly.
Homeowners are now installing sinks, refrigerators, stovetops and built-in grills on their patios to create a fully functioning backyard kitchen to meet their outdoor living and entertaining needs.
San Diegans are blessed with the ability to dine outdoors any month of the year, which makes this an excellent home improvement project for homeowners in this area.
If you are specifically looking for ways to increase your home's value prior to putting it on the market, a full outdoor kitchen is probably only a great option for those looking to sell higher-end homes.
This addition may not increase your home's perceived value enough if you are in a moderate price range where a simple built-in grill might provide enough of an increase in appeal to set you apart from other home's on the market.
If you plan on remaining in your home and are looking for home improvements that can increase your enjoyment of your home and potentially increase its appeal for future buyers, an outdoor kitchen is a great consideration.
Fire Pits and Outdoor Fireplaces —
With buyers placing a high value on outdoor living and getting the best value for their money, fire pits and outdoor fireplaces are one area where you make a significant improvement to your backyard that is likely worth the expense.
While these features will not necessarily increase the appraised value of your home, these are exactly the type of extras San Diego buyers often want.
The great thing about either of these options is that you can install one of these features regardless of your home improvement budget.
While an artisan-designed outdoor fireplace will cost you a minimum of several thousand dollars, handy homeowners can purchase a kit online and build their own patio fireplace for much less.
Fire pits can also be quite expensive, depending on the design, but you can build one for less than $100.00, if you get creative and skip the high-end materials.
Water-Saving Landscape —
The movement towards living greener lifestyles is definitely growing, but an eco-friendly mindset is not the only reason people prefer landscape design that conserves water.
Considering that California seems to be in a perpetual state of drought and landscaping (particularly natural grass lawns) is responsible for a large part of residential water usage, opting for water-saving landscape is a good idea for the planet and for your pocketbook.
Choosing low-maintenance landscaping options, such as artificial grass, native plants, larger hardscape patio areas and low-water ground covers, can significantly reduce your water bill, while still allowing you to have an attractive yard.
Today's buyers are a savvy sort, making water-saving, low-maintenance landscaping a great way to set your home apart from the competition.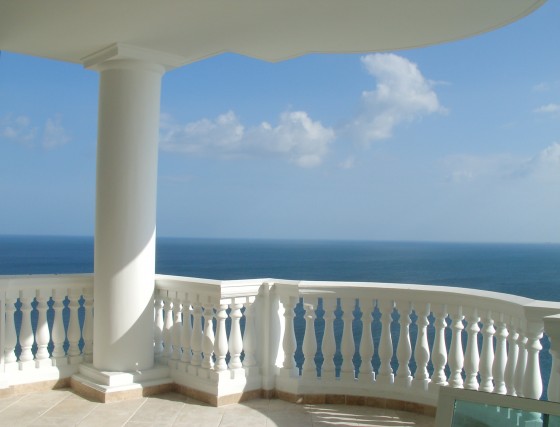 Final Thoughts
People like upgrades and extras, but not all improvements have to break the bank.
Installing extra amenities, like an outdoor theater, dog run or playground, can increase your home's appeal significantly and make your home more memorable.
Making sure your backyard is kid-friendly and pet-friendly is also important in today's real estate market, and sprucing up patio spaces, walkways and driveways with attractive, low-maintenance options – like paving stones – should also be considered.
While this last feature is not something you can correct if you don't already have it, it is also interesting to note that the National Association of REALTORS® 2013 Home Features Survey also reported that waterfront property is the feature buyers were most willing to pay the highest additional dollar value for, which is great news for lots of San Diego sellers.
Source for Statistics: National Association of REALTORS®
Photo Credits (in order of appearance): stock.xchng, kellyeld; stock.xchng, gimbok; stock.xchng, meerlap; stock.xchng, getwired; stock.xchng, skyros; stock.xchng, carlosve