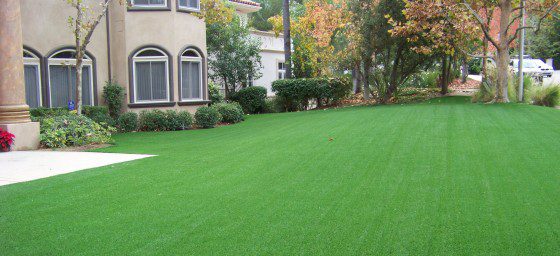 Are you sick of watering your grass and all the maintenance involved in keeping up your lawn? If so, artificial grass may be a great choice for you.
Not only will you be able to eliminate mowing your lawn, you won't have to water, and your synthetic grass will look green and lush year around.
If you have a large grassy lawn in the front of your house which is eating at your monthly water bill, synthetic turf will drastically reduce your monthly bill and instantly add curb appeal while transforming the aesthetic of your house.
Maybe you happen to go out of town on business trips, go on a lot of vacations, or rent your property out, then synthetic turf is a fantastic choice. Now you will not have to worry about over or under watering while you are out of town and you surely do not have to worry about your renters properly attending to your grass.
Interested in learning more about synthetic turf and how it can benefit you today? If so, please visit our Blog to learn a lot more.
Here are a few Popular Articles to Read: