Landscaping Ideas For Front Yard Outdoor Living Areas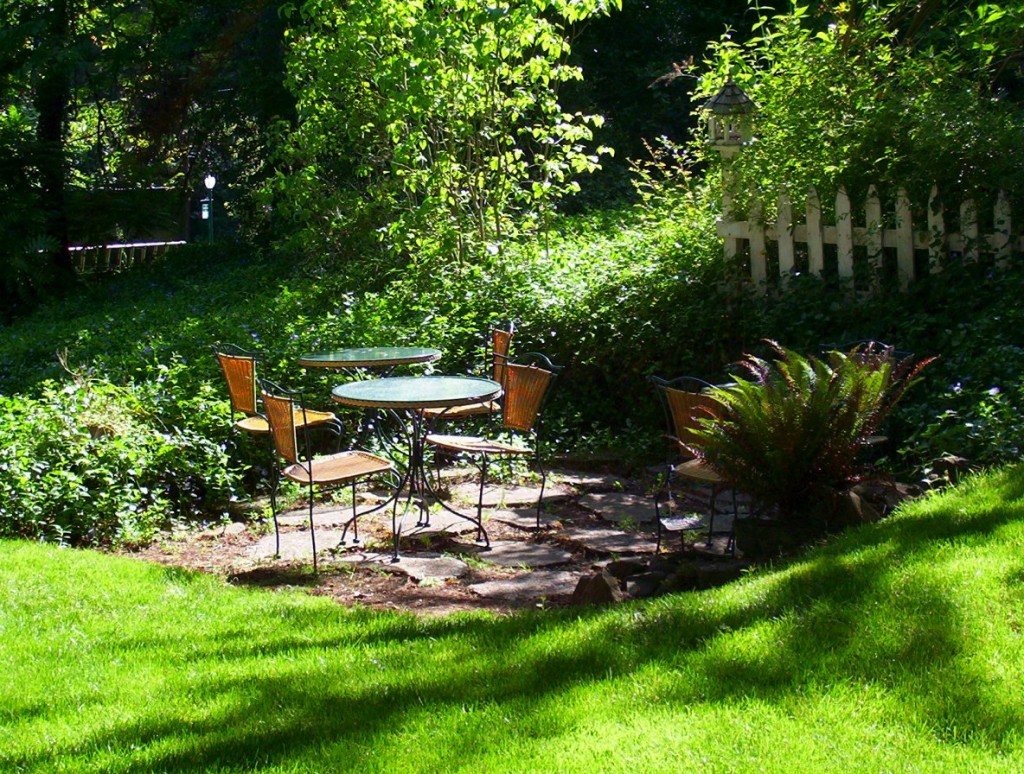 Creating amazing backyard living spaces where we can spend time with our loved ones and entertain guests can sometimes be costly, but it is always a worthwhile project that allows us to express our personal style and achieve a great end product.
Backyard improvement projects make for better use of more of your property, less wasted space and outdoor living areas that meet your needs.
Six-foot fences, greater privacy, and plenty of space for a patio or deck make it relatively easy to create inviting entertaining areas in backyards.
Creating outdoor living spaces in front yards can be a bit trickier.
Of course, front yards do serve some common purposes: They usually include an all-important driveway, allow access to your home's entry, provide a boundary between the rest of the world and your home, and give your neighbors and guests a first impression that defines what they expect to see inside.
A well-designed front yard is also an essential part of presenting the image we want the world to see in terms of how well we maintain our homes, our financial status and how welcoming we are to visitors.
What they usually do not do is provide outdoor living space for us to enjoy with our families or guests.
One of the biggest challenges when designing front yard living areas is creating privacy.
This is made even more difficult with the additional rules saying what you can and cannot do in your front yard as compared to what you can and cannot do in your backyard.
For example, while most Southern California homeowners are allowed to have six-foot fences separating their backyards from those of their neighbors, most cities in SoCal only allow three-foot fences in front yards.

There was once a time when neighbors liked to be neighborly and do things like wave to each other as we parked in our driveways or exchange news and gossip over the fence while watering our flowers.
While some neighborhoods are still like this, it is much more common now for homeowners to pull into their garages, retreat into their homes and do all of their outdoor living in the privacy of their backyards.
Unfortunately, this usually results in a lot of wasted space in our front yards dedicated to things like high-maintenance natural grass lawns that may help us keep up with the Joneses but are mostly useless, particularly if we don't want our children playing out front and don't want to spend time in our front yards for fear of having to interact with our neighbors.
This means that we spend lots of time and money keeping up a front yard that we have no use for other than presenting a positive image to the rest of the world.
It is time to reclaim some of this space and design front yard living areas that make it possible to more fully enjoy more of your property and expand your opportunities to spend time outside in Southern California's ideal outdoor living weather.
How to Increase Privacy 
Creating privacy is one of the biggest challenges when designing front yard living areas, so this is the first issue that should be addressed when considering transforming your yard into more useful spaces.
Here are five ways you can increase privacy in your front yard:
1. Install a Fence
Check local ordinances to determine the maximum height allowed for front yard fences.
In most cases, homeowners are allowed to have a three-foot solid fence; however, you may be able to increase the height of your front fence by installing a combination fence, which is solid on the bottom and open on the top.
This can significantly increase privacy and provide a more pronounced barrier between your front yard and the street or neighborhood.

2. Install a Second Fence or Garden Wall
You can enhance privacy even more by installing two barriers between your outdoor living areas and the rest of the world.
By placing a boundary fence at the front of your property, you create an initial separation that deters intruders and nosy neighbors.
However, you can make a more private living area by installing a second fence or garden wall around your outdoor living space.
Local ordinances will also determine how tall this secondary barrier can be, which will likely be about three feet, but it will still do quite a bit to create a more intimate space that feels more secluded and private.
3. Hang Plants
If your front yard living space includes a covered porch area, you likely have the opportunity to hang plants to block the view and create a more private space.
4. Plant for Privacy
While the city may tell you how tall your front fence can be (this often also includes how tall front hedges can be), there is usually more flexibility with the height of trees and plants you include in your landscaping.
Since the city is most concerned with safety, visibility and the line of sight on streets and at corners, you can usually design plantings that adhere to ordinances but still provide more privacy from neighbors.
For example, a Japanese maple tree is a relatively small tree that should not block the view of a stop sign, but has some fantastic, eye-level foliage to help block the view to your living area.
Clumping bamboo is another low-maintenance option that can be strategically placed for optimal privacy.
5. Install an Awning or Outdoor Curtains
Since permanent structures that significantly increase privacy usually do not adhere to local ordinances, consider options that can be used temporarily only when you are using the space.
Awnings can be rolled up and curtains can be pulled back when not in use, but provide some great privacy options that can make your front yard more usable.

How to Better Use Your Front Yard 
It is such a waste of valuable space to have a big front lawn that requires tons of maintenance, money and water when we could be actually using our front yards for more functional purposes.
Front lawns are still very common and something that many people cannot imagine living without, but a natural grass lawn uses way too much water (particularly in drought-prone Southern California), requires hours of maintenance every month, and unnecessarily increases the amount of money you spend to maintain your home and property.
If you are among the many homeowners that cannot imagine living without a front lawn, you can still take steps to make your lawn friendlier to the environment and your wallet and to free up some space for other purposes.
For example, you can reduce the size of your lawn to install a patio along the front of your home or to expand your parking area with a beautiful, low-maintenance, paving stone driveway.
Additionally, you can reduce the amount of water, money and time required to care for your lawn on an ongoing basis by replacing your natural grass lawn with synthetic turf.
Artificial grass is an ideal solution for busy homeowners and those who like the look of a lush, green lawn but want to reduce their family's impact on the environment and the time and money they spend on yard maintenance.
If your goal is to make your front yard more usable, fake grass is a kid and pet-friendly option that can reduce tripping hazards, as well as exposure to harmful chemicals used in lawn care and the bacteria that can build up in the soil beneath a natural grass lawn.
Once you have conquered the front lawn quandary and created a yard with more space for outdoor living, you will need to design an inviting space that better suits your needs.
Here are five ideas to use as inspiration when making your front yard more functional:

1. Front Yard Farming
If you would like to make your front yard more functional but cannot quite get down with the idea of hanging out with your family in front of your house, you could always use a portion of your yard for something other than entertaining.
One way to make the space more functional is to partake in a bit of front yard farming.
There are a few challenges that come along with urban farming in front yards, but most of these challenges can be overcome easily with garden fencing and good garden design.
Fencing is important for front yard gardens that are near the street, that might be a bit too easy for neighbors to partake in your harvest or are potential restrooms for neighborhood dogs.
If you are concerned that a vegetable garden might not be attractive enough for front yard landscaping, you might instead consider an herb garden, a container garden or planting fruit trees.
Fruit trees, in particular, are an attractive landscaping feature that makes your yard more functional and provides more privacy for front yard living spaces.
2. Wrapping Your Front Yard into Your Side Yard
To create larger living areas or avoid feeling like you are hanging out in your front yard, you can connect your front yard and side yard into a single outdoor entertaining area.
Installing a paving stone patio that wraps around the front of your house into the side yard is a simple way to achieve this.
You can also use decorative gravel to connect the two spaces or a low fence or garden wall that creates a single, cohesive area that utilizes the valuable (and often wasted) space in your front and side yards.
3. Connecting Your Front Yard to Your Backyard
Create more unified entertaining spaces by directly connecting your front yard and backyard.
You can achieve this by installing an attractive gate that your guests can see through or a garden arch that leads through your side yard to your back yard.
Add seating or attractive landscaping features along the way, and make sure to use complementary ground covers and fabrics to make the spaces feel like a single, expansive living area.
4. Expand Your Porch
Another easy option for creating front yard entertaining spaces is simply expanding an existing porch with a paving stone patio or, if you do not have a porch, installing a patio or porch.
Paving stone patios instantly improve curb appeal, can increase property value, and provide an attractive, inviting entry to your home.
An expanded patio area at the front of your home can be used as a seating area and provides a great space for an herb garden or container vegetable garden.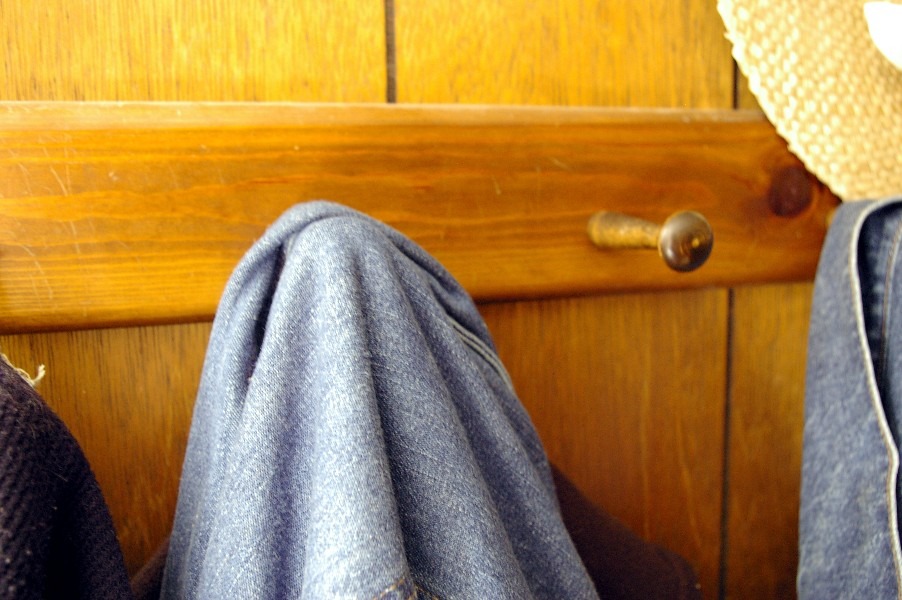 5. Create an Outdoor Mud Room
Unlike homes in wetter areas of the country, Southern California homes often do not have mud rooms, which means there is little space for coats and shoes.
Of course, there is also little use for coats in places like San Diego County, but inclement weather does happen, and it is always nice to have a place to stash coats and umbrellas when guests come to visit.
If you have hard wood floors or are concerned with chemicals being tracked into your home, you may also be interested in a convenient place for family members or guests to take off their shoes before entering the house.
If you do not have a mud room but do have a covered front porch or covered entry, you can create an outdoor mud room to keep wet coats and muddy shoes out of your house.
An easy way to accomplish this is by placing a bench outside of your front door with coat hooks on the wall and shoe racks underneath the bench.
Additional Tips 
When expanding your living space into the front yard, you will need to include good lighting in your plan.
This may include solar lights leading the way to your front door or strings of party lights over seating areas – just be sure you have adequate lighting for you and your guests.
You should also consider the security of items placed in the front yard.
For example, you may not want to place valuable items in front yard living spaces if theft is an issue in your neighborhood.
Your Turn…
Do you use your front yard for outdoor entertaining or urban farming? If so, how did you transform your front yard into functional living space?
Photo Credits (in order of appearance): morgueFile, phaewilk; morgueFile, baron100; morgueFile, Schick; morgueFile, jade; morgueFile, msthurnell; morgueFile, earl53