How to Hide an Ugly Fence Guide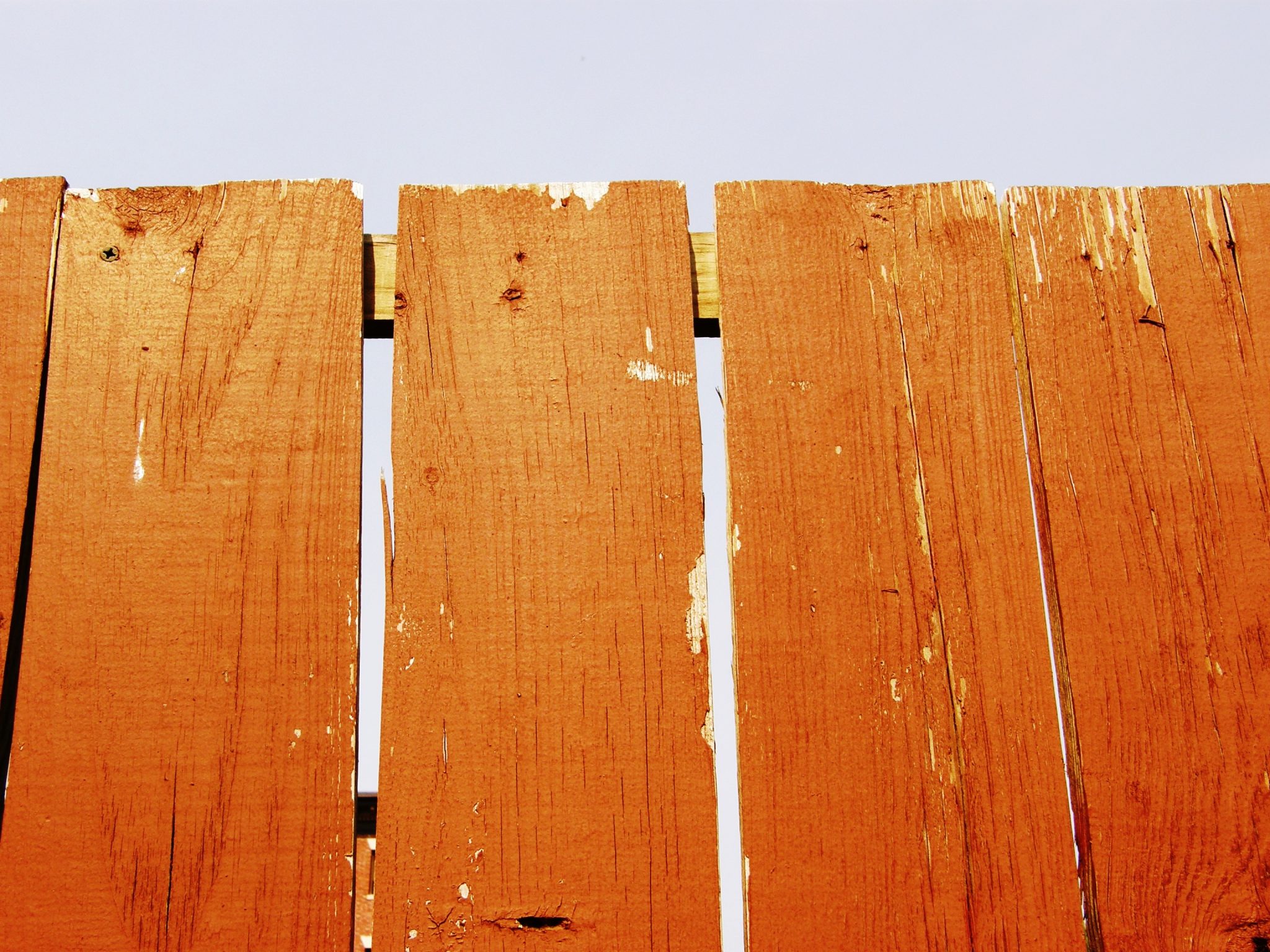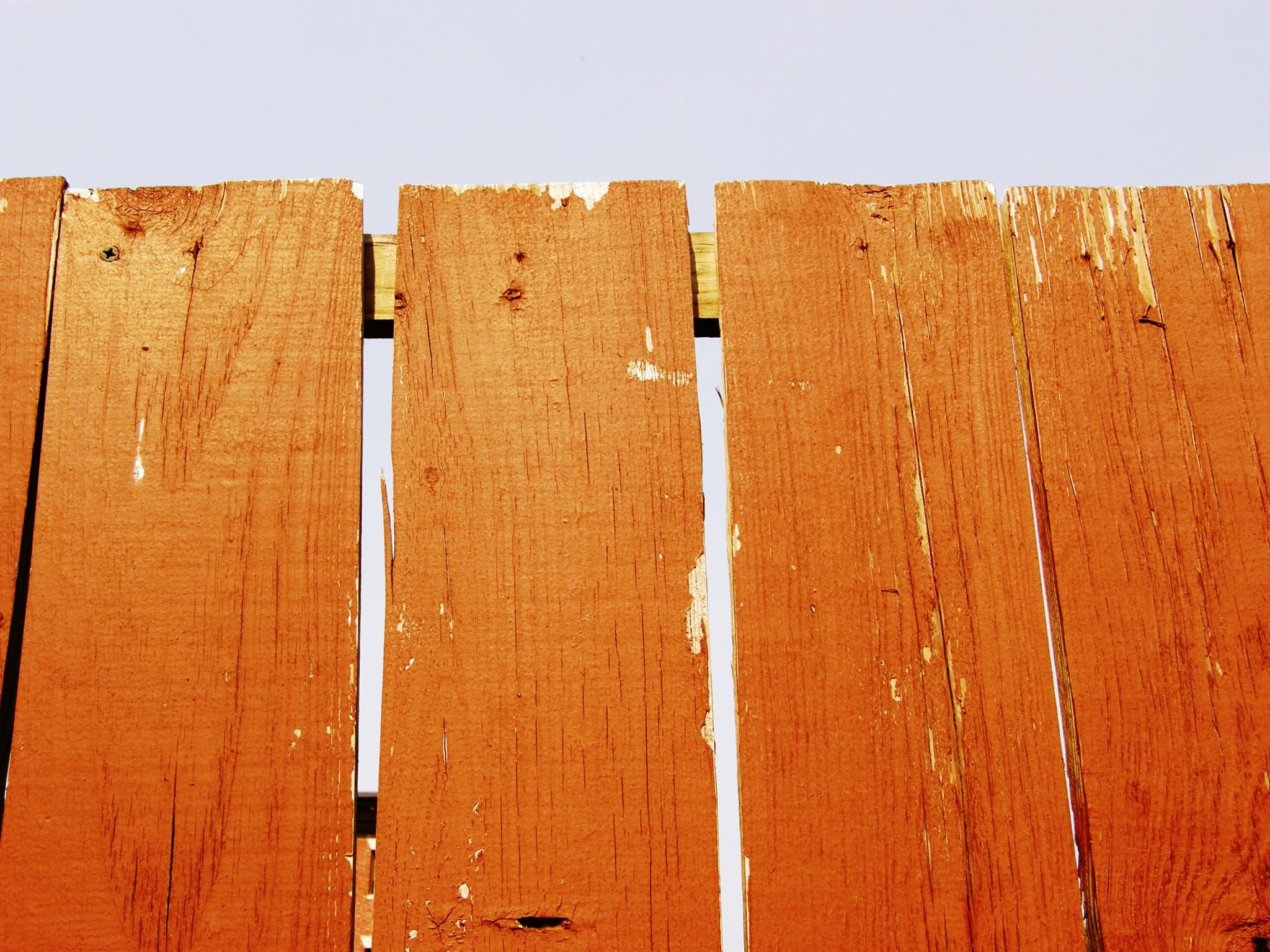 Backyard fences serve some rather important purposes, like keeping your kids and pets in the yard, keeping unwanted guests out of your yard, providing your family with privacy, and clearly showing where your property ends and your neighbors' properties begin.
Aside from their official functions as yard dividers and property definers, fences are also part of our overall landscape design and help define the style of our yards.
An attractive fence can significantly enhance the visual appeal of your backyard, while an unattractive one can be so distracting that it can seriously take away from even the most beautiful landscape design.
After all, your fence is the backdrop for your landscaping, so it makes sense that your yard can only be as attractive as the fence surrounding it.
A good fence not only enhances the look of your yard, it can also increase the privacy of your outdoor entertaining spaces, hide a neighbor's ugly or overgrown yard, or provide a foundation for additional landscaping features, such as vertical gardens.
Essentially, your fence is one of the most important components in your backyard and can have a significant impact on just how much you can enjoy spending time there.
If you have an ugly backyard fence, a fence that is in serious disrepair or a fence that does not adequately separate your yard from those of your neighbors, you basically have four options: You can replace your fence, repair your fence, hide your fence or reface your fence.
Option #1: Replace Your Fence —
Replacing an existing fence can be an expensive and complicated endeavor, particularly if you have a large yard or share your fence with your neighbors.
Fencing an average-sized backyard can easily cost thousands of dollars and requires getting intimately familiar with things like permits and posthole diggers.
While you can make installing a fence a DIY project, the labor and skill required to do a good job generally requires calling in professionals.
Additionally, most suburban and urban homeowners have a shared fence that separates their yard from the yards of their neighbors.
If this is your situation, replacing your fence would mean consulting with the neighbors beside and behind your house to try to convince them all to agree on a fence design and to, hopefully, pitch in to pay to replace your shared fence.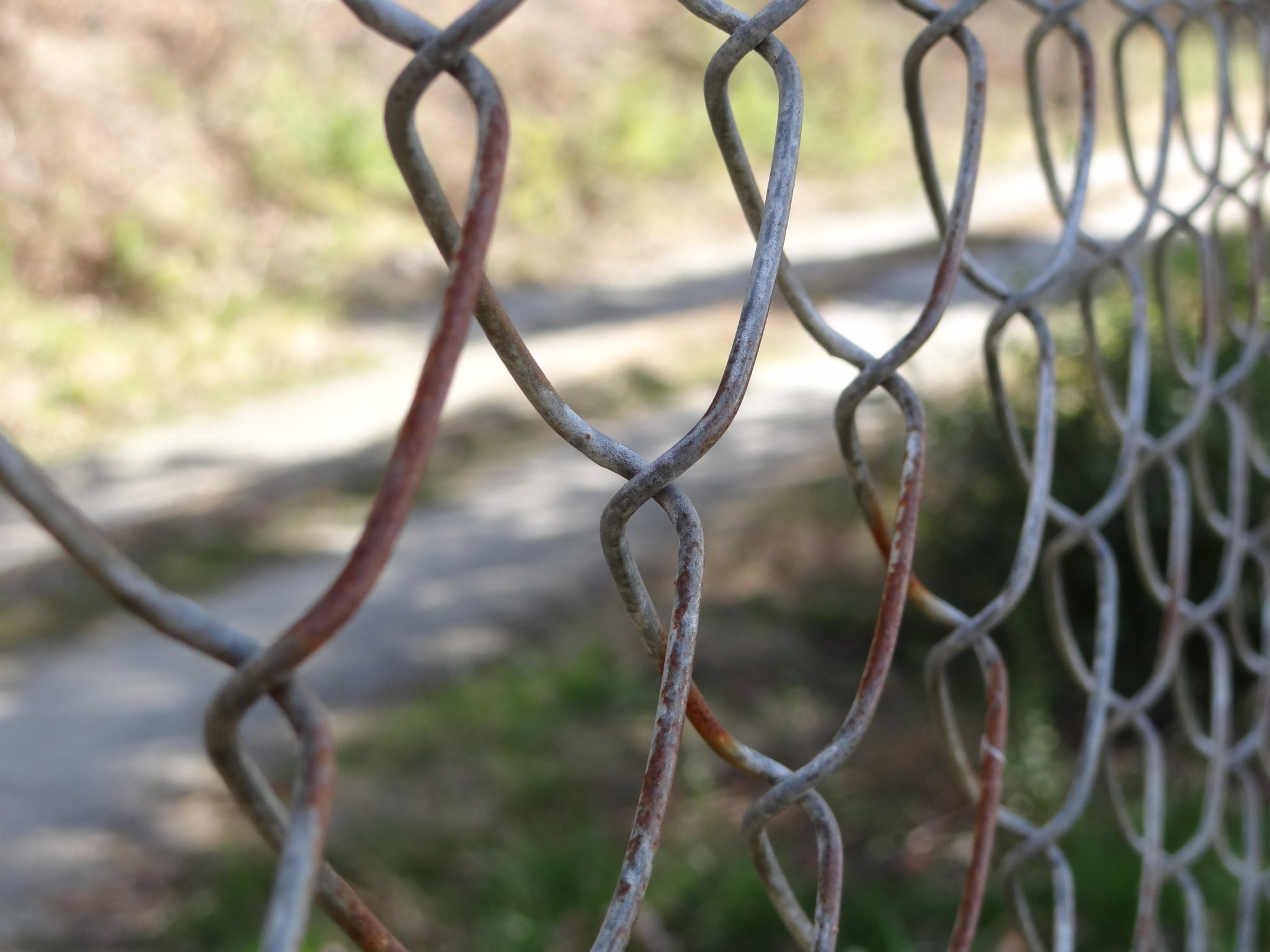 If you have the budget to remove your current fence and install a new one, and if you can get the approval of your neighbors to allow you to install an attractive fence with or without their financial input, then replacing your fence may be the easiest way to quickly update the look of your yard and get rid of a fence that may be an eyesore.
Of course, not everyone has thousands of dollars to spend on a new fence or good enough relationships with their neighbors to convince them to approve the installation of a fence of their choosing between their yards.
If that is the case, you may need to opt for an alternative solution that allows you to improve the look of your fence without replacing it.
Option #2: Fix Your Fence —
Unless the fence is in a state of serious disrepair, most somewhat-handy homeowners can fix their own fences without calling in professionals.
It may be the case that you have a wood fence that has simply aged and weathered and just needs a fresh coat of stain or paint.
If so, you can inexpensively refresh the look of your fence in a single weekend.
You may want to consider sanding or pressure washing your fence to remove old paint and any debris prior to painting or staining it.
If you have a wood fence that needs a bit more than a simple paint job, here are five things to look for and repair when fixing your fence:
1. Check for rails that are no longer properly attached to the posts, and make needed repairs.
2. Check the entire fence for rot, which is common with older, wood fences. If you find rot, particularly at joints, you do not necessarily have to replace the fence, but you will need to replace the rotted pieces.
3. Look for broken or splintered boards, rails and posts to repair with wood glue or replace with new ones.
4. Look for leaning, sagging or damaged fence sections that may need reinforcing, repairs or replacement.
5. Look for posts that are leaning or wobbly, and determine whether you can repair them or need to replace them.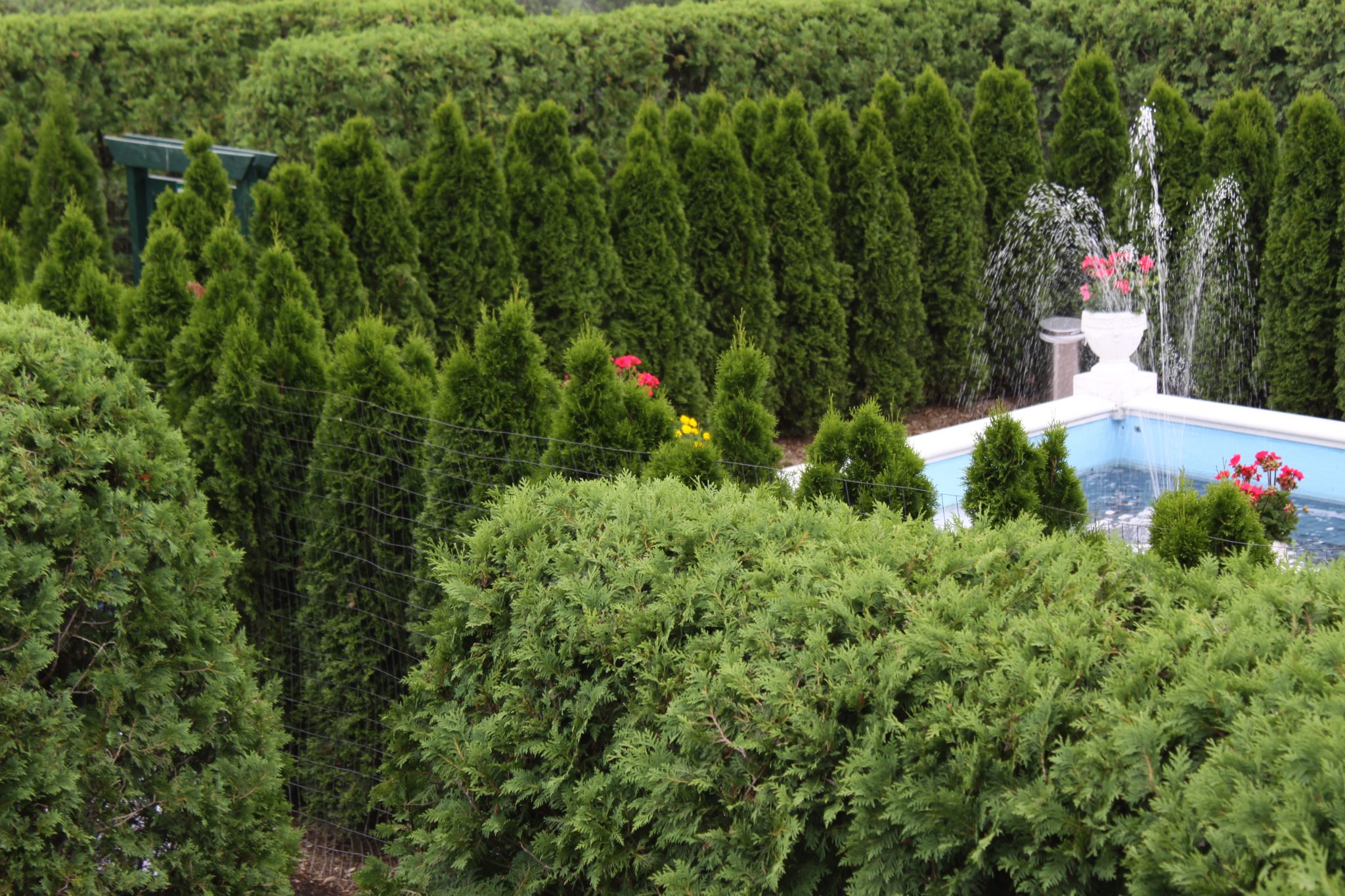 If you have a chain link fence in need of repair, you can likely also make that a DIY project, as long as you have the help of a friend or family member.
The most common issues are posts that loosen and become wobbly, bent top rails and sagging chain link mesh.
All of these can be fixed by handy homeowners who have a friend or two around who can help them complete some of the tasks that require two people, such as stretching chain link mesh over posts.
If your fence is in pretty good shape, you can probably fix it without too much trouble or expense.
If your fence is in a state of serious disrepair, it might not be in your budget to make the necessary repairs.
If this is the case, make sure your fence is at least in good enough shape to do the jobs you need it to do, such as keeping your pets inside your yard.
If not, you may consider making some very inexpensive but effective repairs to patch any holes or stabilize leaning sections to keep your fence functional.
Then, you can hide your fence – and those unsightly repairs – with one or more of the ideas below.
Option #3: Hide Your Fence —
Sometimes the best way to fix an ugly fence situation is to simply hide the fence from view.
You can somewhat camouflage a wood or chain link fence by painting it brown or green to better blend in with your landscape design, but this will likely not be enough to take care of a truly unattractive fence or a fence in a state of significant disrepair.
If you need to camouflage an ugly fence by blocking it from view, here are eight ideas you might consider:
1. Plant trees in front of the fence that will grow to at least the height of the fence.
2. Plant plants, bushes or hedges with dense foliage to cover an ugly fence.
3. If your fence is far enough away from the house, you may be able to block the view with a weeping willow or pepper tree strategically planted in your yard.
4. Plant climbing vines that will grow up the fence and camouflage it.
5. Block the view of ugly fence posts with tall potted plants.
6. Hide damaged sections of your fence with attractive fence art or garden art that you create or purchase from your local garden center.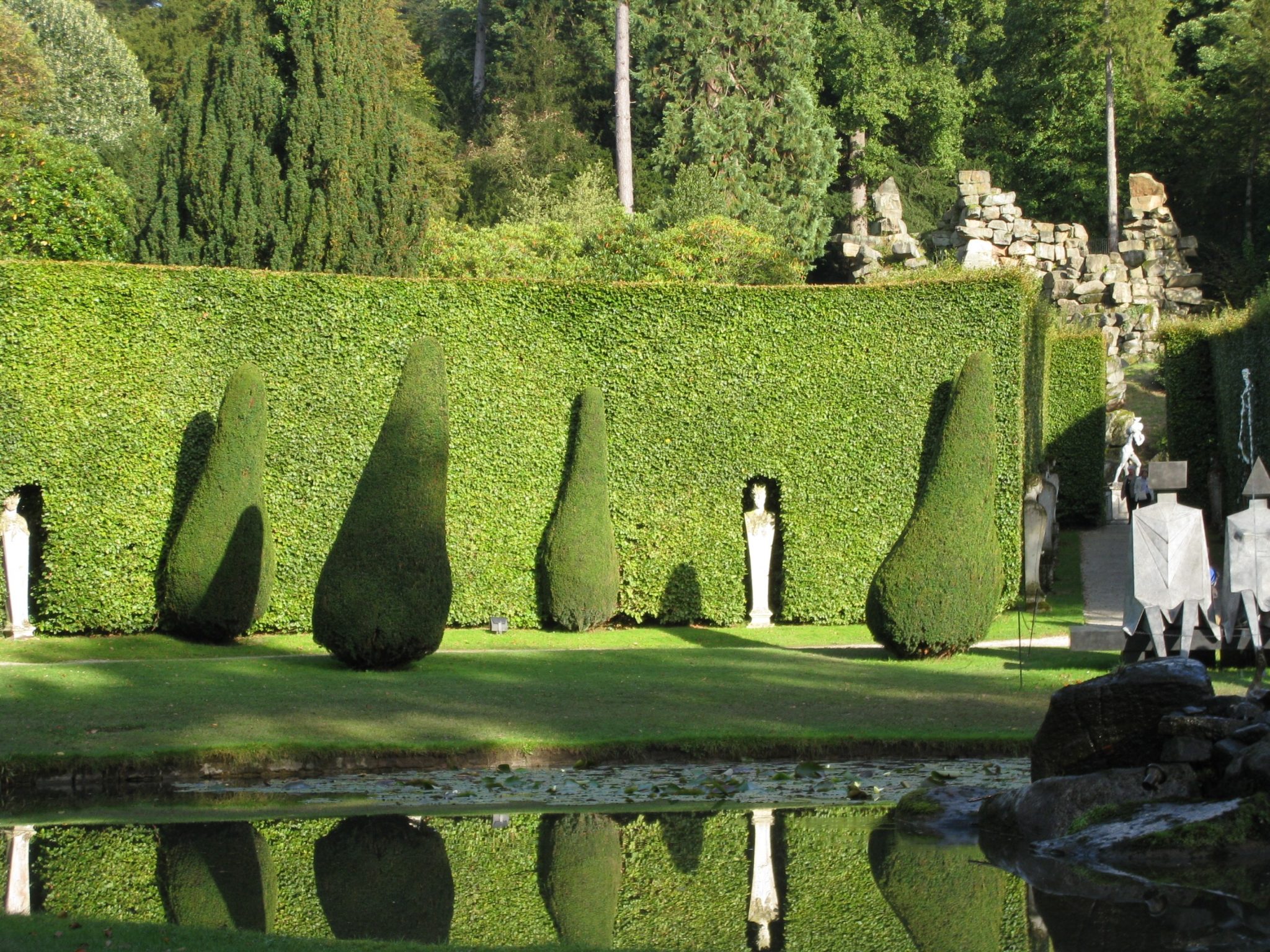 7. Increase the privacy of your outdoor entertaining areas and block the view of your fence by placing privacy screens or a trellis along the edge of your patio.
8. Draw attention away from the fence with attractive features that at least partially block the view, such as water features. Strategically placing other landscaping features to block the view of an ugly fence is a more affordable way to increase the visual appeal of your yard without taking on the costs of replacing your fence.
But if you have a bit more money in your backyard improvement budget, you may want to reface your fence instead, which is generally a more permanent solution that does not require you to take up space in your yard for planting extra trees or hedges.
Option #4: Reface Your Fence —
A fence that is lacking in visual appeal but is structurally sound is the perfect candidate for a bit of fence refacing that can quickly spruce up your yard and make your fence more closely match the style of your landscape design.
This is a great option if you do not have the budget to replace your fence with one more to your liking, have one or more neighbors who are not willing to allow a new fence to be installed, or just want to increase privacy by covering the openings between slats or links.
In most areas, the finished side of the fence has to be facing out to your neighbors or the street, so if you are tired of looking at the backside of your fence and would like a more finished appearance for you and your guests to enjoy when in your backyard, refacing your fence can also take care of this.
If you share a typical wood fence with your neighbors, it is likely that every other section has the finished side of the fence facing you, while the backside of the fence is showing in the sections in between.
This can be just as unattractive, but is fixable by simply refacing your fence.
When you want to update the look of your kitchen but do not want to go through the headaches and expense of a full remodel, you can just reface your cabinets.
The same thing is true for your fence.
Rather than installing a new fence, you can just reface the one you have to make it work better for you.
Here are nine ways you can save time, save money and improve the look of your yard by giving your current fence a bit of a facelift.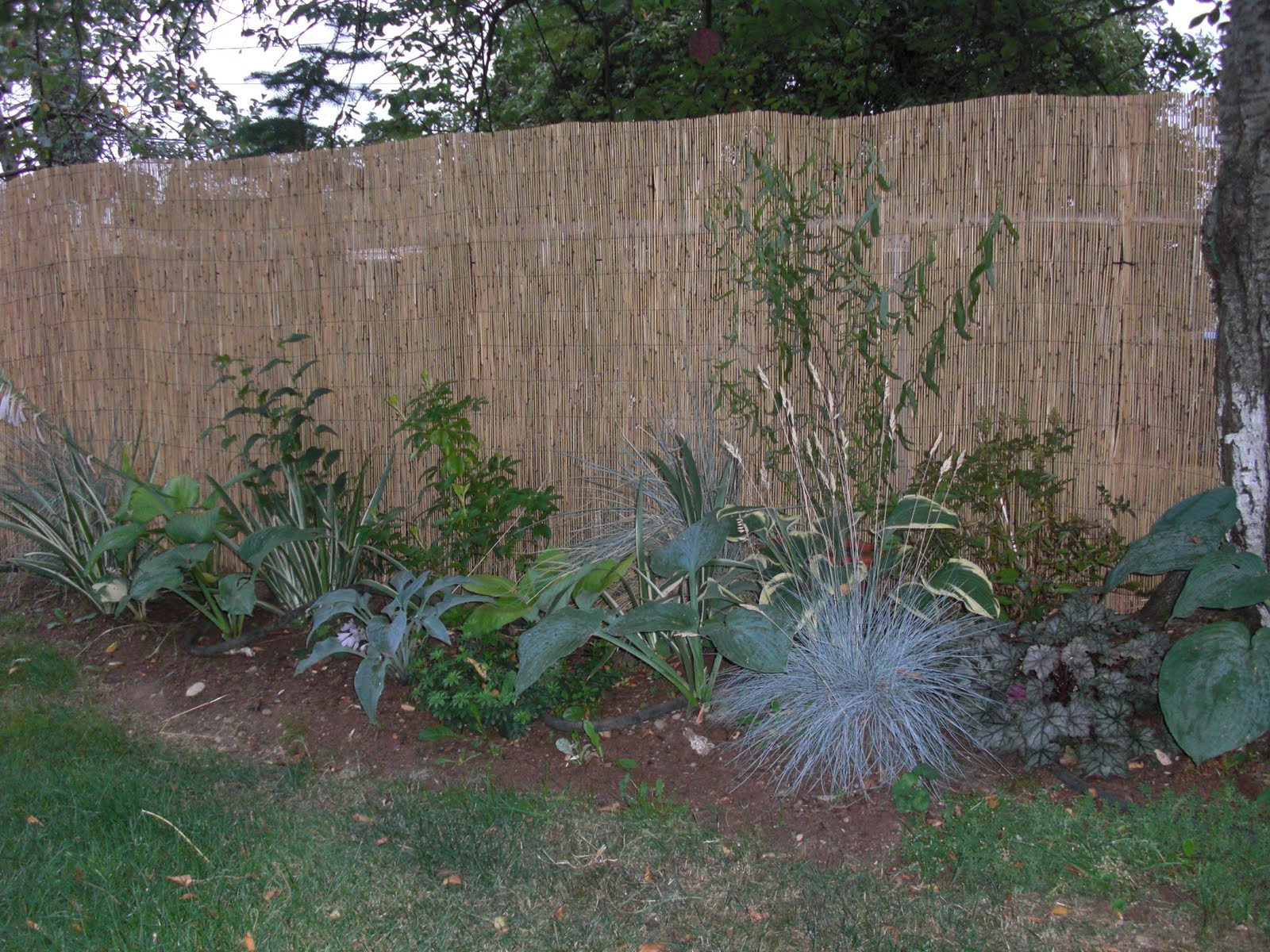 1. Change the look of a chain link fence by adding flexible inserts into the links in a color that blends with your landscaping.
2. Cover a chain link or wood fence with sturdy canvas fabric to increase privacy and change the look. You can either paint the fabric, let your kids paint the fabric or leave it as is.
3. Add commercial privacy screening to a wood or chain link fence to block the view of a neighbor's ugly yard. Fencing companies make screening that is made to be attached to fences.
4. If you have a shared fence with some sections showing the finished side and some showing the backside, add boards to the areas showing the backside to make it a cohesive, finished look all across your fence.
5. You can create a modern or rustic look by attaching metal panels to your fence, which will also increase privacy.
6. A chain link or wood fence can get an instant facelift by attaching rolls of bamboo or reed fencing to the posts. It is best to buy reed or bamboo fencing rolls that are just a little taller than your fence to make sure that it is completely covered. To keep this type of fencing from sagging and looking sloppy, you will want to securely fasten it all along your fence with a staple gun or ties.
7. Attach a trellis to your wood or chain link fence, and plant climbing vines to cover it.
8. If your budget allows, you can float a new fence right in front of the old one. This can be less expensive than installing a new fence, since you can skimp on materials a bit if you attach it to the existing posts, but it is more expensive than other fence improvement options.
9. Install a vertical garden on the fence, or build a vertical garden frame to attach to the fence. One easy way to install a DIY vertical garden – rather than purchasing a pre-made growing wall – is to attach colorful flowerpots to your fence by screwing flowerpot holders onto the fence boards.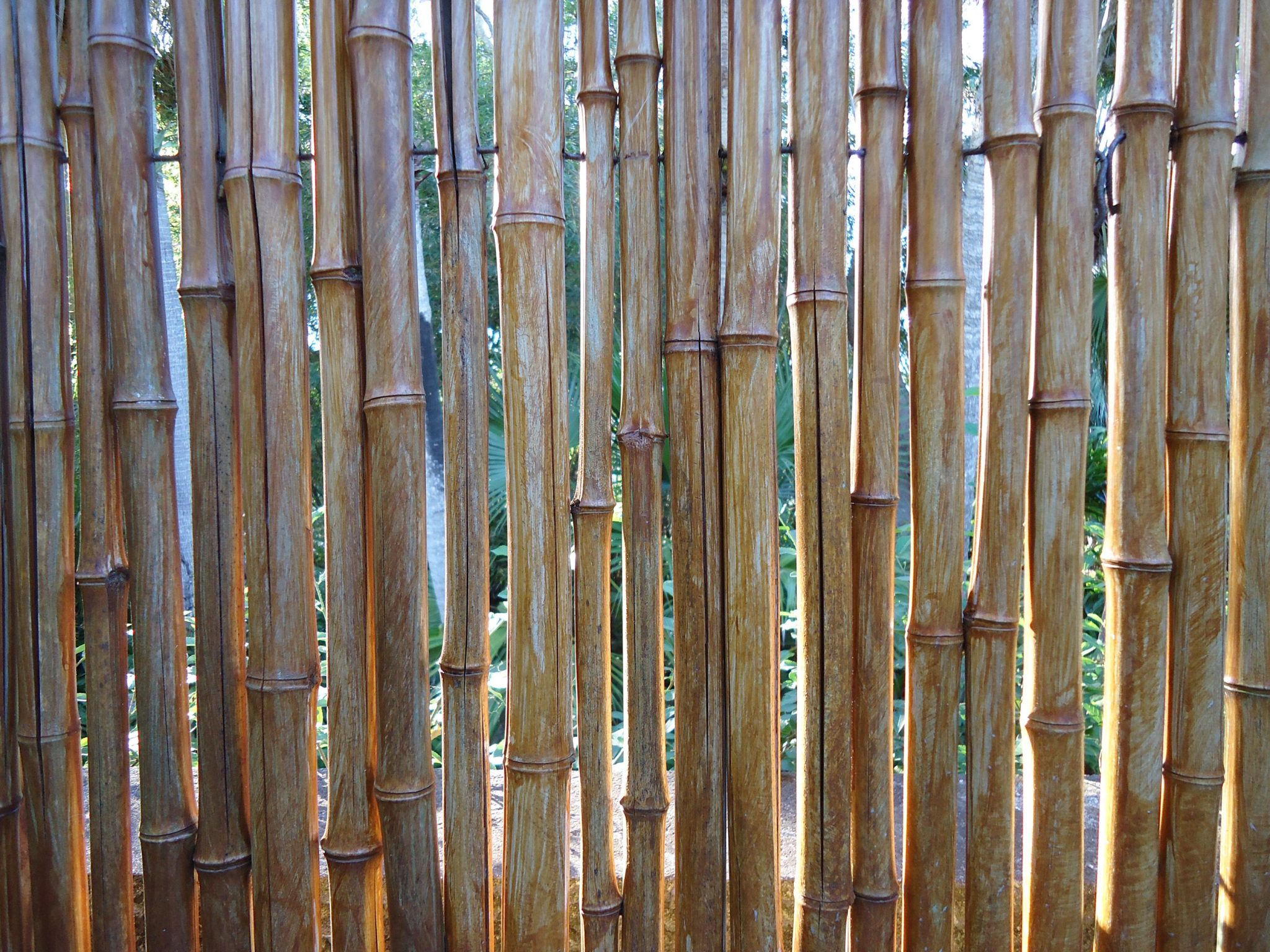 Your Turn…
Have you turned an ugly fence into an attractive addition to your backyard? If so, let us know your fence refacing tips and tricks in the comments below.
Photo Credits (in order of appearance): morgueFile.com, krosseel; morgueFile.com, DodgertonSkillhause; morgueFile.com, jade; morgueFile.com, Ricorocks; Angela Davis, Gardening in My Rubber Boots blog; morgueFile.com, MGDboston