Selling Your Home: How to Prepare Your Home to Put on the Market
If you are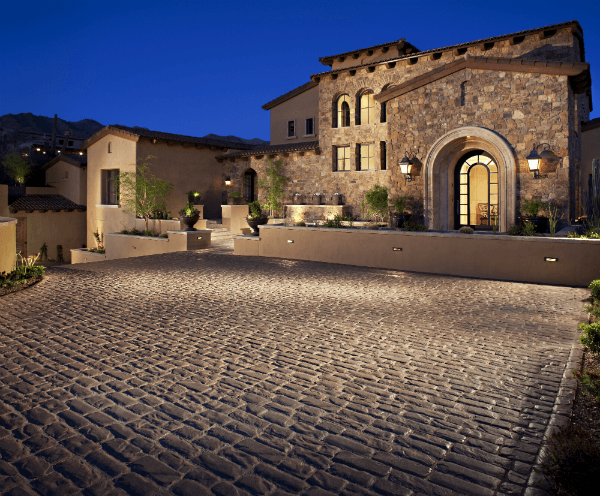 considering selling your home so that you can retire, relocate, downsize or find a bigger house for your growing family, your head might already be spinning with all of the things to consider and tasks to complete before listing your home for sale.
Should you list your home with an agent or try selling it yourself?
Will a bathroom remodel increase the value of your home enough to make it worth the upfront cost?
Just how important is curb appeal when potential buyers drive by your home?
All of these – and many more – are questions you are likely asking yourself as you determine what you need to do to get your house ready to sell and what you can perhaps get away with not doing in order to increase your profits a bit more.
If you are not asking these questions, you should be.
You may think that the work begins once your house is on the market when you will be preparing for caravans, open houses and showings, considering offers, packing your belongings, looking for a new home and wading through escrow.
In reality, the work starts as soon as you decide to sell your home, since that is when you need to start making important decisions about how much you are or are not going to do to increase the value, enhance the curb appeal and prepare your home for strangers to come wander through it to see if it fits their needs.
This could be as simple as cleaning up a bit and having a friend recommend a good real estate agent, or it could be as complex as remodeling entire rooms, clearing your property of clutter and taking on the challenge of selling your house yourself.
One of the first things to consider is whether or not you want to work with a real estate agent.
For Sale by Owner (FSBO) Versus Listing with a Realtor
Choosing to go FSBO, which is a way of selling your home without being represented by a Realtor, is most often done in an effort to avoid paying the commission that would be received by real estate agents, which is commonly around 6% of the home's selling price.
Some homeowners who choose to sell their homes in this manner advertise that they will work with buyers who are represented by agents, while others choose only to work with buyers who are not represented in order to avoid paying commission to the buyer's agent.
There are pros and cons to choosing to sell your house without a real estate agent, with the most evident pros being that you can avoid potential conflicts of interest and save money by avoiding commission payments.
Homeowners who choose FSBO can use online resources to assist them through the process, but they need to understand that they will be taking on the costs of advertising their home, will need to research the local real estate market to come up with an appropriate price, and must gain some understanding of the legal and financial aspects of increasingly complex real estate transactions.
If you do not have a legal, financial or real estate background, you may find that the potential for getting yourself in a legal bind over an innocent mistake or something you did not realize you had to disclose might not be worth the savings you can see by going FSBO.
After all, there is a reason each state requires real estate agents and brokers to take classes, pass a knowledge-based exam and become licensed to assist with real estate transactions within that state.
Additionally, a licensed real estate agent will have a more in-depth, localized knowledge of the real estate market, a local network of previous clients and other agents to reach out to with information about your home, and access to your area's Multiple Listing Service (MLS), which is where the majority of buyers and buyer's agents find their future homes.
Realtors have experience negotiating to get their clients the best possible prices for their homes, typically take care of marketing and advertising costs for homes listed with them, will hold open houses, and usually can devote more time than the owners have available for showing and marketing homes.
A Stanford University study also showed that working with a Realtor can mean a quicker sale.
This does not mean that you cannot successfully sell your home yourself and reap the benefits of not having to pay a commission; it just means that special knowledge and preparations are required if you choose to go this route.
Depersonalizing Your Space
Whether or not you are going to take on any larger projects to beautify your home or yard, you will need to complete a few simple tasks, such as depersonalizing your living space.
Many families have wedding photos, graduation announcements, soccer trophies and pictures of trips to Disneyland, family vacations to Mexico and other memorable moments scattered throughout their homes.
Being surrounded by these memories is part of what makes a house a home, but when it comes to selling your home to a new family, too many personal items can be distracting.
It is important to remember that you want potential buyers to be able to picture themselves living there, which may mean you need to depersonalize your space a bit.
You want them to see that you have had a happy family in this home, so it is not necessary to remove every family photo or every child's drawing that you have proudly displayed on the fridge; however, it might be time to go ahead and pack the numerous pageant trophies or part of the family pictures in preparation for moving them to your new home.
This goes for things that sway your home too far into a particular decorative style as well.
For example, country décor or Americana might be the perfect way to express your personal style, but if your house looks more like a quilt shop than a home, you might want to remove enough pieces to neutralize the décor a bit.
This is also a great opportunity to reduce clutter, so if packing up your grandmother's doll collection or the pictures of your third cousin's wedding makes you feel a bit guilty, focus on how this will help declutter your home and enhance its visual appeal.
Home Improvement Projects and Affordable Updates that Can Help Sell Your Home
Some home improvement projects and updates are well worth the cost and effort, and will either increase the value of your home or enhance its visual appeal to make it more attractive to potential buyers.
Other possible projects may increase the value or appeal of your home, but might not do so enough to compensate for the upfront costs of completing the project.
Updating bathrooms and kitchens is an example of a home improvement project that will likely pay off when you sell your home, while adding a swimming pool is an example of a project that might increase interest in some buyers, but will likely not increase the value of your home enough for you to recover the cost of installation.
Below are several updates and home improvement projects you should consider before listing your home for sale.
Necessary Fixes
If you have broken window panes, leaking faucets, missing doorknobs, noticeably chipped tiles or other minor home repair projects that have not been completed, now is the time to do them.
These necessary fixes are affordable repairs, and you really must fix them before putting your home on the market.
If you are not the handy sort, see if you have a friend or family member who will complete the repairs for the cost of the supplies.
If not, seek out a local handyman service that charges a reasonable hourly rate.
Paint
Paint is cheap, and there is no faster or more affordable way to freshen a home's look than with a new coat of paint in a neutral color.
You can most likely paint your home by yourself, or with the help of friends or family members, but if your budget allows for it, hiring a professional painter helps to ensure the best end result.
Painting the interior of your home is less expensive and easier than painting the exterior; however, you may want to consider a fresh coat on the outside as well to enhance curb appeal.
Popcorn Ceilings
Acoustic ceilings, also called popcorn ceilings, were in fashion decades ago, but are now generally seen as a hassle and an eyesore.
When a potential buyer walks into a home with an acoustic ceiling, it will likely be the first thing they notice and will immediately date your home.
Popcorn ceilings are also hard to clean and take away from the overall look of a room, which really should almost put this home improvement project under the category of necessary fixes.
It is possible to remove some acoustic ceilings on your own; however, if there are asbestos present, you cannot safely accomplish this.
To determine whether or not your popcorn ceiling has asbestos, you will need to remove a small portion and send it to a lab for testing.
For the far simpler, much more convenient removal of popcorn ceilings, simply hire a professional to handle this long, messy process for you – regardless of the presence of asbestos.
Crown Molding
If you are the handy sort, adding decorative crown molding and trims to the interior of your home can immediately enhance its visual appeal without breaking the bank.
Even if you need to hire someone to complete this home improvement project for you, this is an affordable way to quickly beautify your home's interior and attract more potential buyers.
Bathrooms and Kitchens
Various studies and surveys have shown that remodeling your bathroom or kitchen can deliver a great return on investment by increasing the value of your home.
Real estate professionals generally recommend that if only one or two rooms can be remodeled or updated, the kitchen and bathrooms are the most important rooms in the house to include.
If your budget does not allow for a complete remodel, you can still greatly improve your current bathroom or bathrooms by painting the cabinets, updating cabinet hardware, replacing the faucets and showerheads, and creating a more spa-like atmosphere with neutral colors.
In the kitchen, you can do many of the same updates affordably, including new hardware and faucets, and new paint on the walls and cabinets.
Enhancing Curb Appeal
Before you can lure buyers inside to see your remodeled bathroom, crown molding or updated kitchen, you first have to pique their interest with the exterior of your home.
A home with a cluttered yard, dead bushes, overgrown grass, peeling paint or broken windows is simply not going to appeal to potential buyers who will likely drive by your home before calling to request a showing.
Here are four ways to increase curb appeal to help you sell your home:
1. Clear the Clutter
Remove everything from your yard, driveway and walkways that is not absolutely necessary.
This means no children's toys, no car parts, no garden rakes leaning on the fence and no potted plants left to die in the corner.
2. Clean Up Your Landscaping
Remove dead leaves, trim trees, prune overgrown bushes, pull weeds and clean hardscape surfaces of all debris and dirt.
You might also need to plant new flowers in your flowerbeds, add gravel or bark as a ground cover around plants to give your yard a clean look, and consider giving your fence a new coat of paint.
3. Consider Artificial Grass
Synthetic turf is the ideal way to ensure your lawn always looks its best and never needs to be mowed again.
For busy people trying to sell their homes, this alone may be reason enough to install fake grass.
This very low-maintenance option will have your yard looking green and clean throughout the year, while you reap the benefits of never having to fertilize, mow or aerate your lawn again.
Potential buyers who appreciate a lush, green lawn that requires minimal maintenance are sure to appreciate this as well.
4. Repair or Replace Driveways, Walkways and Patios
If your home is in need of updates and improvements before putting it on the market, you may have an older concrete driveway, walkway or patio that is cracked, stained or otherwise in need of repair.
Concrete repair can be costly, and areas where new concrete has been installed to fix cracks or other issues will likely not match the original concrete, which can take away from the overall look of your home.
If you have concrete in need of repair – or do not have a patio, but would like to add one – consider installing pavers instead.
Tearing up concrete and replacing it with paving stones may not be the lowest-cost home improvement you could take on, but it will significantly increase your home's curb appeal and can increase the value of your home.
Final Thoughts
As you prepare to put your home on the market, keep in mind that you want it to look lived in and loved, but not cluttered or too personalized.
Learning how to enhance curb appeal and stage your home for open houses and showings will help you decide how best to increase the visual appeal of your home in simple, affordable ways.
One great way to get ideas and learn more about staging homes is to watch television shows that focus on home improvements, home staging and other real estate-related topics.
You can also visit other homes on the market during open houses to make note of what you like and dislike about how that homeowner staged their home.