How to Make a Micro-Farm Work with Your Landscape Design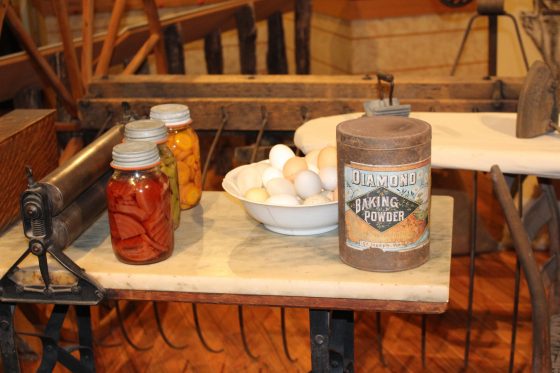 There is a growing trend towards sustainable living and self-sufficiency, including an increasing number of homeowners interested in growing their own food, reducing their reliance on coal-powered energy and decreasing their family's impact on the environment.
This increase in interest in adopting a healthier, eco-friendlier lifestyle has led many homeowners to look for information on how to start a vegetable garden, how to raise backyard chickens, how to design low-maintenance landscaping that requires less water and energy, and how to turn their yard into a functioning micro-farm.
The challenge that many people face as they look into making these appealing changes is how to transform at least part of their yard into a vegetable garden or barnyard while still being able to enjoy attractive outdoor living spaces and beautiful landscaping.
You do not have to sacrifice a beautiful backyard to grow organic produce or raise a little livestock; in fact, it is completely possible to have a backyard that is both functional and attractive.
Even city dwellers with smaller backyards can effectively use the space to meet their need for a more sustainable lifestyle and their need to have exceptional outdoor entertaining areas.
How to Incorporate a Micro-Farm into Your Landscape Design
When most people think about adding farm-like features to their yards, their first concerns are some of the sights and smells that most people would not want in a city or suburban backyard.
So it is important to keep in mind that using part of your yard as a micro-farm does not necessarily mean that your yard has to look like a farm.
First of all, you will be growing food or raising animals on a much smaller scale than a typical farm, which automatically means fewer farming implements, piles of manure or sacks of feed.
Secondly, you can design your backyard homesteading area to fit with your overall landscape design for a more cohesive look and to maintain your yard's visual appeal.
Thirdly, you get to choose only the aspects of homesteading that will work best for you, which could mean sticking only to some attractive landscaping features that just happen to also help you work towards self-sustainability, such as a few fruit trees, an herb garden or a rain barrel strategically placed out of sight.
If you are working with a larger budget, you can also camouflage your backyard farm to keep it out of sight or dedicate more of your homesteading budget to attractive outbuildings designed to match the architecture of your home.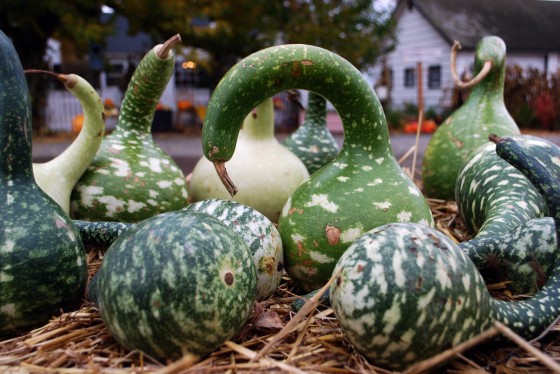 Here are 15 backyard homesteading ideas that you can more easily incorporate into your landscape design without taking away from areas used for outdoor living or outdoor entertaining:
1. Surround your vegetable garden with an attractive fence to block the view and protect it from children and animals.
2. Add a seating area to your vegetable garden to create an additional outdoor entertaining space.
3. Instead of installing a separate garden for growing food, fill your flowerbeds with attractive, edible plants that will add color and texture to your landscaping.
4. Plant a row of fruit trees along your fence line to increase privacy and add an attractive border to your yard.
5. Design a chicken coop that matches the architecture of your house surrounded by a spacious enclosure for your chickens to keep them away from your outdoor entertaining spaces.
6. Place solar panels on your roof or in a section of your yard that is out of sight from your main living areas.
7. Make better use of an out-of-sight side yard by using it to house your feed, gardening tools, compost pile, chicken coop or greenhouse.
8. Add cross-fencing to your property to separate your backyard farm from your outdoor living spaces.
9. Opt for a less-intrusive vertical garden that will not require as much square footage and can provide fresh fruits and vegetables for your family within just a few feet of your fence.
10. Plant dwarf fruit trees, herbs or vegetables in attractive containers for an appealing patio garden that your guests will admire.
11. Rain barrels are not quite as effective in areas like San Diego and Orange County where significant rain is rare, but you can still harvest some rainwater for landscape irrigation and keep the barrel out of sight by placing it in a side yard or behind a trellis.
12. Decorate your porch or patio with hanging pots or baskets filled with colorful cucumbers, tomatoes or squash.
13. Herb gardens are a great way to grow herbs for teas, cooking or home remedies.
Many herbs are aromatic and attractive and are common choice for flowerbeds.
Herbs can also be grown in hanging planters or in a patio container garden, making this an easy choice for folks looking for a homesteading hobby that will not take away from the visual appeal of their patio or yard.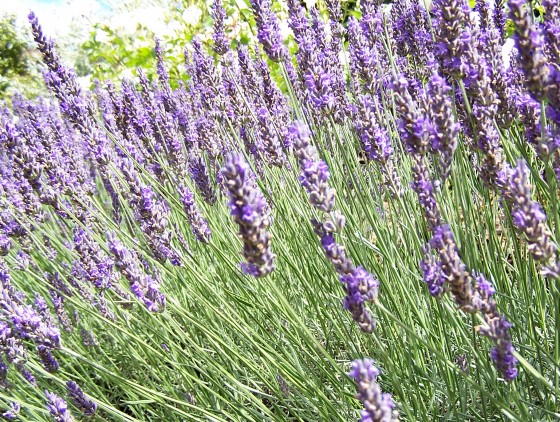 14. Start small with just a single raised garden bed, a small vertical garden or a couple of fruit trees.
This allows you to use just a small section of your yard to grow food for your family and see if city homesteading is right for you.
15. If a water feature sounds like a more appealing landscaping option to you, consider installing a pond to use for aquaculture (raising fish).
Make Homesteading Easier with Low-Maintenance Landscaping
When you commit to backyard farming of any sort – even just a small vegetable garden – you are committing to spending time in your yard taking care of plants, animals or both.
Getting outside for a little gardening or taking care of rabbits, goats or chickens is good for the soul, but homeowners with busy schedules may find it difficult to add even more hours to the time they take to maintain their property each week.
One way you can cut down on yard maintenance is by incorporating low-maintenance landscaping features into your landscape design.
It is particularly helpful to install backyard landscaping that does not require much maintenance when you are preparing to make the time commitment of micro-farming in your backyard.
For example, you can easily cut hours out of your weekly yard maintenance routine each week and reduce your residential water usage by replacing your natural grass lawns with artificial turf.
Easy-care synthetic grass always looks lush and inviting without the need for mowing, weeding, fertilizing, aerating or edging.
Rather than watering a natural lawn multiple times each week, you can save time and water with fake grass, which only requires rinsing down about once a month to keep it looking its best.
To save even more time and water, you can install an automatic irrigation system for your vegetable garden or backyard farm.
You may also consider going with low-water landscaping options, such as xeriscaping, to achieve the beautiful yard you want without the maintenance and water requirements that come with more conventional landscaping options.
If you enjoy outdoor living and entertaining, you should also consider expanding your existing patio or installing a large paving stone patio to ensure you will have plenty of attractive outdoor entertaining space that is separate from your gardens or animal enclosures.
Pavers are a beautiful, low-maintenance patio option that will immediately enhance the look of your current outdoor entertaining spaces and provide the perfect foundation on which your family and guests can enjoy your backyard.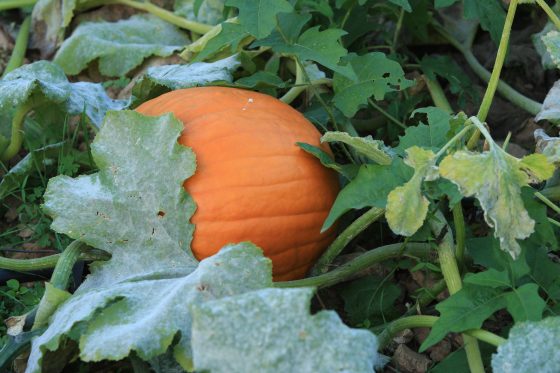 Additional Tips for Making Homesteading Work for You
One of the great things about suburban and city homesteading is that you can pick and choose just the backyard farm features that work for you and your family.
It is up to you to decide how much of your family's overall food needs you want to meet with your vegetable garden or mini farm.
While homesteading can include beekeeping, planting a family orchard or vineyard, growing herbs and vegetables, milling your own flour, producing your own energy, or raising chickens, rabbits, fish or goats, you do not have to do all of these things to work towards a self-sustaining lifestyle.
Of course, the more you do, the more you will benefit from enjoying an eco-friendlier, self-reliant lifestyle, but not everyone has the time, space or desire to be entirely off the grid or grow and raise all of their own food.
But even a container garden with just a few herbs and tomato plants is a great step.
Here are 6 homesteading tips to help you make backyard farming work for you:
1. If you have a chicken coop, clean it often to avoid sights and smells you do not want in your backyard when you are entertaining guests.
2. Get your kids involved.
Learning to care for plants and animals is a great learning experience for young people, and everyone can benefit from learning how to grow their own food.
Giving your children age-appropriate tasks will also help reduce your own chore list – just make sure you follow up to make sure the animals were fed and have clean water.
3. If you have limited space or time, consider finding people in the community with whom you can trade – or partner with friends or neighbors – so that all of you can benefit more from homesteading.
For example, if you do not want to raise chickens but enjoy growing vegetables, find someone with backyard chickens who would love to regularly trade eggs for fresh produce.
4. Transforming your backyard into a small farm is not the only way to eat healthier and save money.
You can also learn other skills that do not require tending to rows of crops or cleaning up after goats, such as making your own bread, making homemade soap, canning fruits and vegetables you purchase from the farmer's market or reducing your reliance on processed convenience foods by learning to cook from scratch.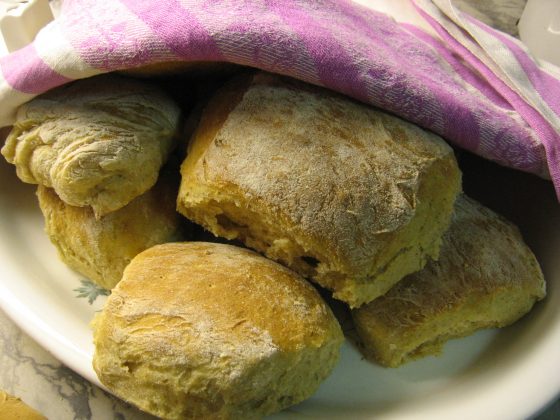 5. Start small.
One of the biggest mistakes people make when they decide to turn part of their backyard into a garden or micro-farm is taking on too much too soon.
If you did not grow up raising livestock or growing food, this is a lifestyle change that is best achieved in small steps.
It can be expensive and very time consuming to add a fish pond, build a chicken coop, put in a greenhouse or plant a small orchard.
Plus, it would be terrible to spend all of that time, money and energy setting up your mini farm only to learn that you do not really enjoy spending that much time working in your garden or caring for animals.
By starting small, you can test out different aspects of homesteading to see what works best in the space you have and what you most enjoy doing.
Once you have a better idea of the time and energy involved and which aspects of homesteading you most enjoy, you can expand your backyard farm in a way that works for you and your family.
6. Join a community group or online homesteading forums.
It is extremely helpful to have a community you can turn to for help when your garden is overrun with blight or a chicken gets sick.
By joining a group or online forum with other backyard farmers, you can benefit from their experiences and tips, while also sharing what you have learned along the way.
Your Turn…
Do you have a vegetable garden, chicken coop or micro-farm in your backyard?
If so, how do you successfully balance using your backyard for both growing food and outdoor entertaining?
We would love to hear your tips and tricks for how you make backyard farming work for you in the comments below!
Photo Credits (in order of appearance): morgueFile, Sgarton; morgueFile, kakisky; morgueFile, Melodi2; morgueFile, taliesin; morgueFile, EmmiP