How to Maximize Your Garden Space for Urban Farming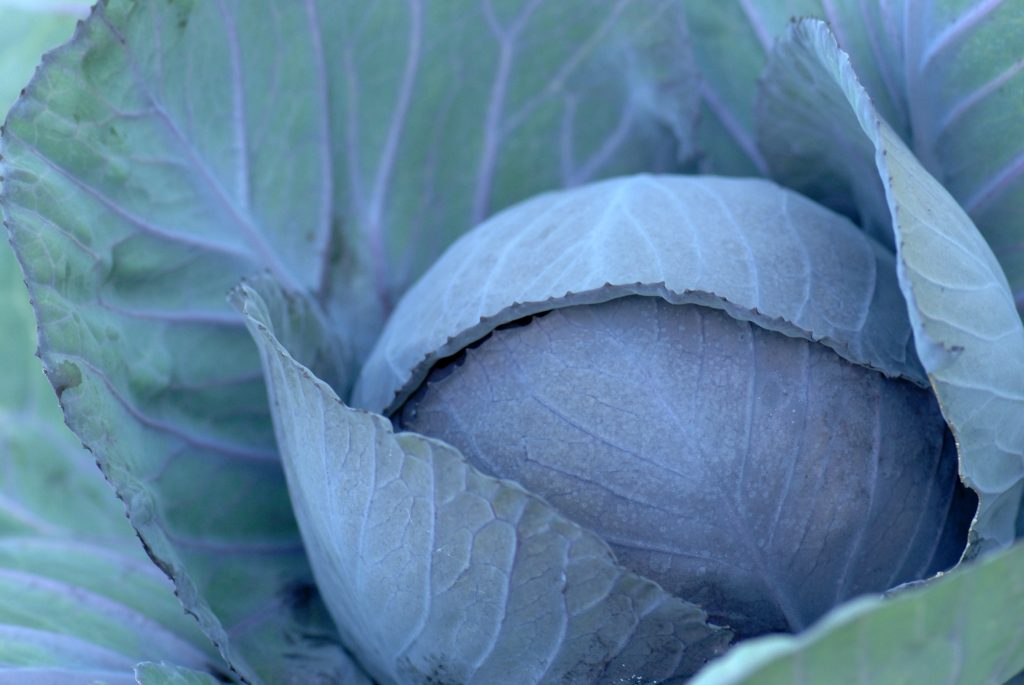 Part of being a city farmer is learning how to maximize your harvest in an urban or suburban backyard where you likely have limited space with which to work.
For homeowners who enjoy outdoor entertaining and using their backyard as an additional living space, it also means learning how to maximize your garden space without allowing your garden to take over your entire yard.
Even in a small backyard, you can include both functional spaces for growing your own food and comfortable outdoor living areas for entertaining guests or enjoying time with your family.
Most urban gardeners do not expect to meet all of their produce needs with their home vegetable garden but would like to grow at least some of their own food in an effort to save money, eat local, lower their environmental impact, or know exactly how their food was grown and what was used to grow it.
With this in mind, it is best to design your landscaping to allow for enough garden space to meet your needs without taking away from your ability to enjoy your backyard with your family or guests.
Of course, gardening is a healthy activity that many people enjoy as a home-based hobby, but having a productive garden does not mean that you cannot partake in other enjoyable outdoor pursuits in your yard as well.
With a bit of creative landscape design, you can turn even a small backyard into a relaxing retreat with a vegetable garden and outdoor living areas, even including things like an outdoor kitchen, a backyard movie theater or a putting green.
The key to accomplishing this is to learn how to maximize each space to get the most out of it without cluttering up your yard or taking away from the overall visual appeal of your landscaping.
So let's have a look at some easy ways you can maximize your garden space and still have plenty of room for patios, walkways, seating areas and other landscaping features.
How to Maximize Garden Space: Determining Your Priorities
Determining your priorities is one of the most important first steps in designing your backyard landscaping.
How you want to use the space and the number of features you want to include will determine the square footage you can allow for each component in your design.
If outdoor entertaining is one of your top priorities, than more space should be allotted to patio areas, walkways, a built-in barbecue grill or outdoor kitchen, and other features that make your yard more attractive and more comfortable for your family and guests.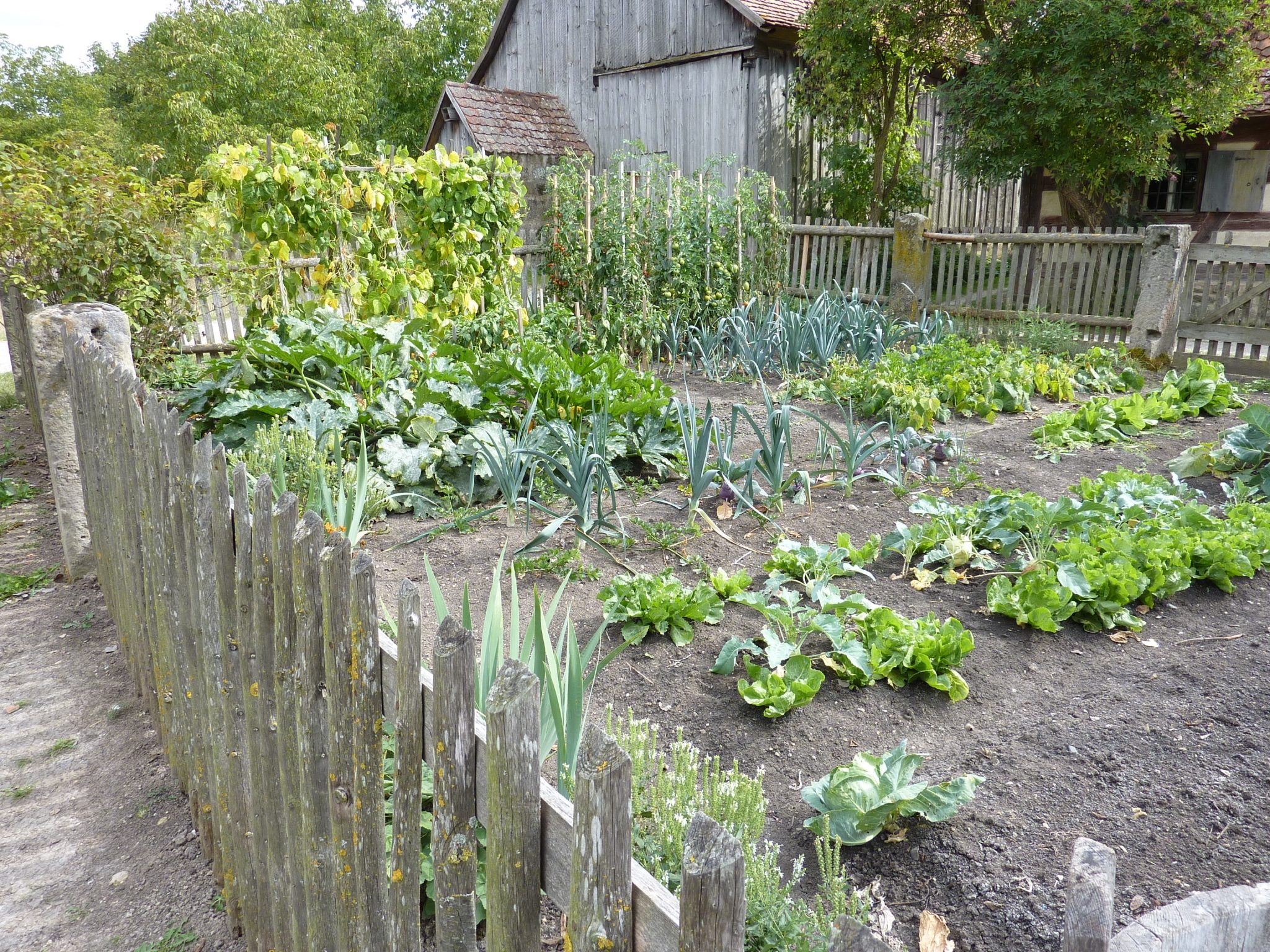 If growing your own food is a top priority, then you will want to dedicate more space for installing a garden or planting fruit trees.
Make a list of the features you want in your backyard in order of priority, then use this list to determine how much space you should dedicate to your urban farming area, depending on how important this space is when compared to the other ways you want to use your backyard.
How to Maximize Garden Space: Designing Your Garden Space
Garden design is a key component in maximizing your harvest in a small space.
Here are five design elements to consider when coming up with a plan for your garden area:
1. Include small walkways.
If you will have more than a few rows of fruits and vegetables in your garden, you will need walkways in between your plantings to allow you to easily pick your harvest.
However, the old style of row gardens with a pathway between each row is a waste of space and is not the best design for modern gardens in urban and suburban backyards.
If you are planting your veggies in the ground without the use of raised garden beds, you should be able to fit two, three or even four rows of plants in between your walkways, depending on the size of the plants you are growing.
You should also make your walkways as narrow as possible – just make sure you have plenty of room to comfortably walk down them carrying your gardening implements.
By reducing the number and size of the walkways in your garden, you can free up lots of square footage for more plants.
2. Install raised garden beds.
Raised garden beds are increasingly popular with city farmers and make growing your own food easier and harvesting your food more convenient.
This is a great way to better control the soil in which your plants grow, ensure proper drainage, limit weed growth and make your garden more visually appealing.
If you are dividing your backyard into separate areas for growing food and entertaining guests, raised garden beds can help you make your vegetable garden a more attractive part of your landscaping for your guests to enjoy.
If you have attractive paving stone patios and a beautiful artificial grass lawn that always looks lush and green, the last thing you want is a scraggly vegetable garden taking away from the look of your yard.
Raised garden beds keep your garden organized and visually appealing.
Keep in mind that you can make your garden beds long and narrow to take up less space.

3. Add trellises, pergolas and arbors to your raised garden beds.
If you want to make the most of a small vegetable garden, this is going to be where you really want to focus your attention.
Training your plants to grow up instead of out is a type of vertical gardening that saves lots of space and creates more room for planting additional fruits and veggies in your garden.
Ideally, you would start with a raised garden bed, and then install a trellis leading up to a sturdy, pergola-style structure.
This allows you to train your plants to grow up the trellis and to hang planters with more herbs or vegetables from the top structure.
Alternatively, you can install a sturdy arbor that will provide your plants with a place to climb and some space at the top for hanging planters.
Keep in mind that many plants normally allowed to grow along the ground can be trained to grow up a trellis instead.
Any vining plant can be grown this way, including pumpkins, beans, squash, cucumbers and some types of melons.
Keeping your plants off the ground by training them to grow up trellises can also provide you with more attractive produce and plants that produce more fruits and veggies.
The hanging planters can be used to grow herbs, lettuces, strawberries or a variety of other fruits or vegetables.
4. Turn your fence into a vertical garden.
Most homeowners tuck their garden away in a corner of the yard or along a side or back fence as part of their effort to separate it from the rest of their outdoor living spaces.
Because of this, most folks have one or two fences fortuitously positioned alongside their vegetable gardens.
If you really want to maximize your gardening space and get the most out of your harvest, you can use these fences as additional growing space.
Vertical gardening, both indoors and out, is a hot trend right now and allows you to grow more in less space.
One of the easiest ways to transform your fence into a producing vertical garden is to purchase a pre-made growing wall that can be fastened to your fence and may include a watering system.
Another easy way to turn a fence into a growing wall is to attach small planters to it.
You can then fill these planters with soil and plant vegetables or herbs in your space-saving fence garden.

5. Incorporate your garden into your landscaping.
Sometimes the best way to save space is by spreading things out.
This may seem counterintuitive, but if you have a smaller backyard, it may be better for you to spread your fruits, vegetables and herbs around your yard as part of your overall landscape design.
For example, dwarf fruit trees planted in containers can be an attractive addition to a paving stone patio, and colorful lettuces can add texture and visual appeal to garden borders.
Strawberries or other plants grown in hanging planters can add privacy to seating areas, and vining veggies can be trained to grow up trellises used as privacy screens for outdoor entertaining areas.
You can also add color and texture to your outdoor entertaining areas while also making cooking more convenient by keeping your herbs close at hand in hanging planters or specially designed planters that fit securely over the railing on your deck or patio.
Alternatively, you may want to keep your herb garden indoors on a windowsill to save space in your outdoor garden and keep your herbs even close to where you cook.
Edible landscaping is becoming increasingly popular as more homeowners become interested in growing their own food in suburban and urban backyards.
Don't be afraid to incorporate edible plants into your landscaping or fill your flowerbeds with edible plants.
If you decide that spreading your food plants around your yard is best for you, make sure you use only natural pest control methods and organic fertilizers for your landscaping needs.
Caging Your Plants
Another easy way to save space in your garden and make more room for additional plantings is to use plant cages to control growth.
Rather than allowing plants to expand outwards and take up several feet of valuable real estate, you can grow them in cages, which will make your garden look a bit less unruly and make room for more plants.
Tomato cages are not just for tomatoes anymore; you can use tomato cages for all sorts of other plants, such as varieties of peppers.

Companion Planting and Succession Planting
Small gardens call for some creative gardening methods in order to maximize your harvest.
Both companion planting and succession planting can help with this.
Companion planting, which is the practice of planting certain herbs or vegetables together to save space and allow them to benefit each other with pest control, soil nutrients, weed control or weather protection.
One traditional example of this is planting corn, beans and squashes together.
In this example, you would plant one squash plant, one bean vine and one corn stalk in a single planting space or mound.
Each of these plants provides benefits to the other while sharing a smaller space to help you more efficiently increase your harvest.
If you would like to explore the idea of companion planting more, this particular combination of corn, beans and squash is known as the three sisters planting method and comes from Native American crop-growing traditions.
Succession planting is another method used by gardeners who want to conserve space and help to ensure a steady supply of fresh produce.
There are different ways to implement successive planting in your garden, but the easiest way to do this is to plant new seeds near the base of mature plants.
The mature plants will help protect the seedlings as they get their start, and then can be cut back to allow the new plants to grow once they have finished producing for the year.
Your Turn…
Growing a vegetable garden in a small space really is not that challenging; it just takes a bit of creativity to determine the best ways to grow your favorite foods in an amount that works for your family.
Patio container gardens, vertical gardens, incorporating edible plants into your landscaping and installing raised garden beds with trellises are four options that can help you grow more in less space.
Do you have a small vegetable garden in your backyard? How do you maximize your harvest? Let us know your best tips and tricks in the comments below!
Photo Credits (in order of appearance): morgueFile, missyredboots; morgueFile, Seemann; morgeFile, beglib; morgueFile, Seemann; morgueFile, Ladyheart