How to Create an Outdoor Homework Space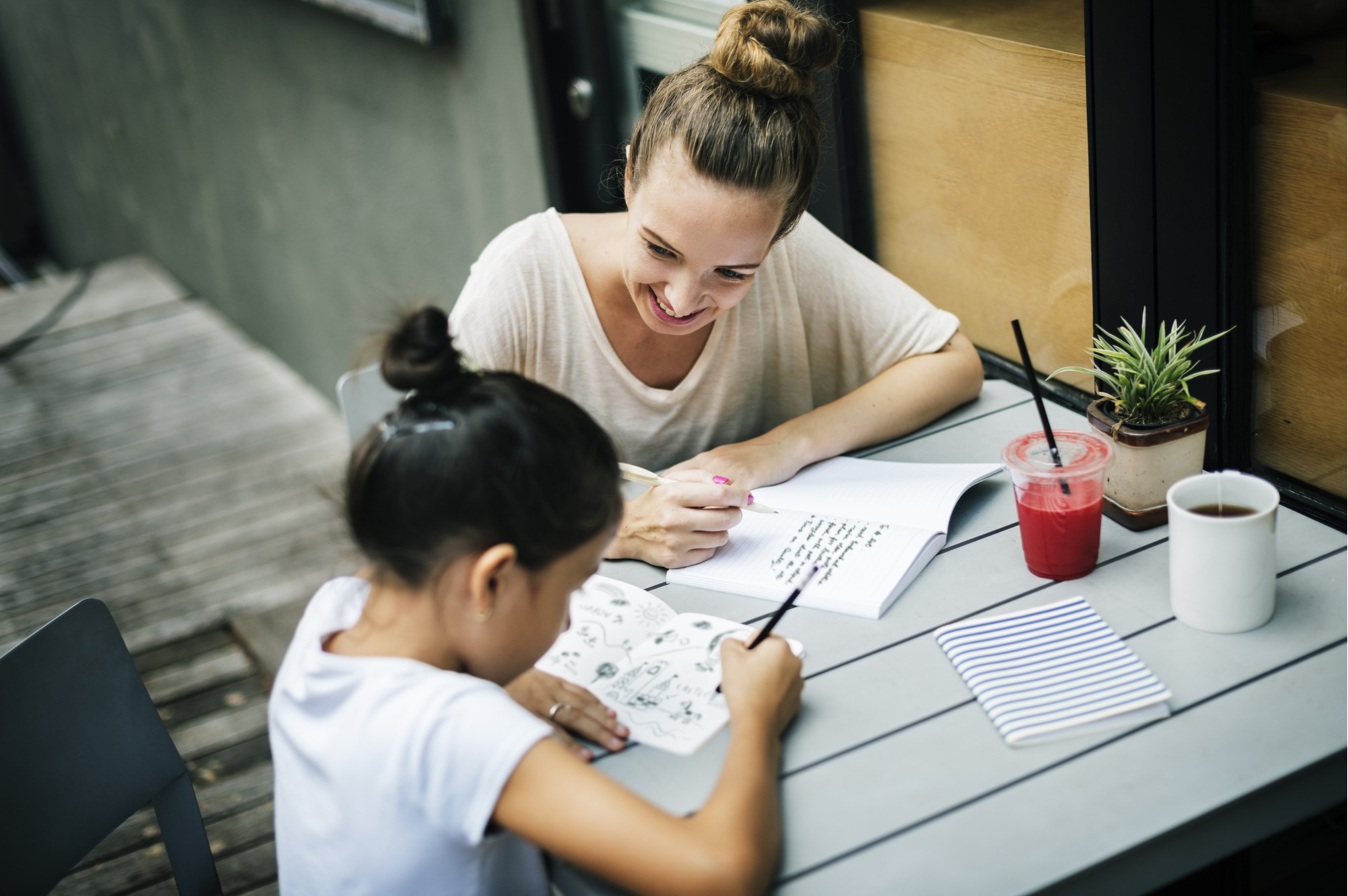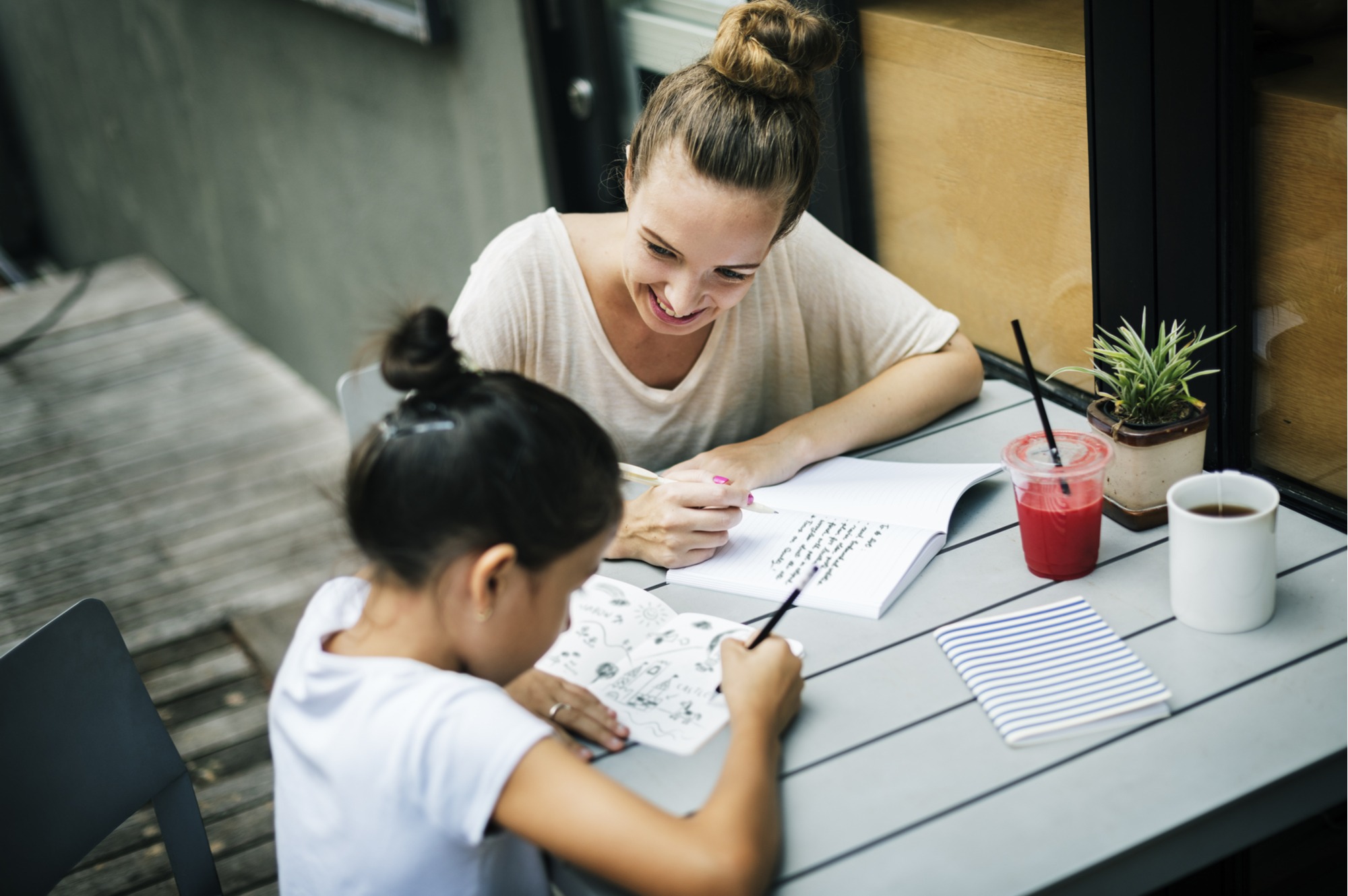 Outdoor living areas are meant to be enjoyed by the whole family. They make everything a bit more fun and festive, and can be enjoyed throughout the year in areas like Southern California. Taking your dinner party outdoors creates a completely different experience, and family game nights are much more fun when they take place outdoors. So, if there is anything that can make homework a bit more enjoyable, it just might be taking it outside.
Creating an outdoor homework space encourages your children and teenagers to spend more time outdoors and is a great way to extend your indoor living spaces outside. According to the Environmental Protection Agency, indoor air often has two to five times more pollutants than outdoor air, which may be one of the reasons studies show that we think clearer, concentrate better and make fewer mistakes when completing tasks outdoors. Studies also show that being outside and closer to nature can increase productivity. All of these sound like some pretty good reasons to create an outdoor space where your children and teenagers can complete homework assignments – or where you can hold homeschool classes.
Before we get into how to set up an outdoor homework space, we should note that it is important to get your gets involved in the process. This will help create excitement about using the space and help them claim the space as their own. Even if their taste varies greatly from yours, let them help pick out the furnishings, paint some mason jars for storing supplies, or personalize the space. It will be worth it in the end if it helps them actually want to do their homework so that they can spend time in their special space.

13 Tips for Creating an Outdoor Homework Space
1. Select the Space: If you have the space, it is nice to create a dedicated area that your child or teenager can, at least partly, claim as their own. It should be away from direct sunlight, protected from the weather, close to electricity and, for younger kids, in a spot where you can keep an eye on them while making dinner or folding laundry. This can be as simple as dedicating a corner of your covered patio or as extensive as installing an office pod for a complete, outdoor workroom. A gazebo, playhouse, garden shed or other structure may also be converted to create their own space for an outdoor study station, but folks with less space available can just carve out part of their patio or deck to make a cozy spot to do homework.
2. Extend Your WiFi: If your wireless internet does not quite reach the spot you have chosen for your outdoor homework area, you may need to purchase an extender. This is an affordable, easy-to-obtain option for expanding your WiFi to include more of your outdoor living areas.
3. Consider Required Equipment: Can your children, teenagers or adult learners complete their homework with just a laptop, textbooks and a notebook? Or, do they also need additional equipment, like a scanner, printer or other electronic devices? You may be able to set up a situation where they can do their work outside and send it to an indoor printer for printing, or you may need to set up a space that can support this equipment outdoors. If so, you will need to ensure that the area is well protected from the elements, dust, pets and your irrigation system.
4. Choose a Desk: An outdoor desk does not have to be an actual desk, but you will definitely need a workspace for your outdoor study station. If your space is particularly small, you could consider a bistro set, a fold-down table that can be folded up and put away when not in use – or your outdoor dining table can do double duty as a homework station when you are not entertaining or enjoying a family meal outside. If you have the space, you can include an actual desk or a table that is dedicated solely to homework time.
6. Choose a Chair: Have you ever noticed that adults usually have super-comfy office chairs, but purchase cheap, plastic chairs for spaces solely used by their children? Kids and teens deserve comfy chairs too, which can help avoid back problems and allow them to more comfortably work on their assignments for longer periods of time. Choose a comfortable chair that can withstand the elements, and consider adding a seat cushion for added comfort – just make sure it is covered in material that is designed for outdoor use.
7. Consider Electricity Needs: It is possible that younger children may not need electricity in their outdoor homework space, but it is not likely. It is far more often the case that students will at least need access to a computer for research and writing papers, so you will need to make sure electricity is available near the study station.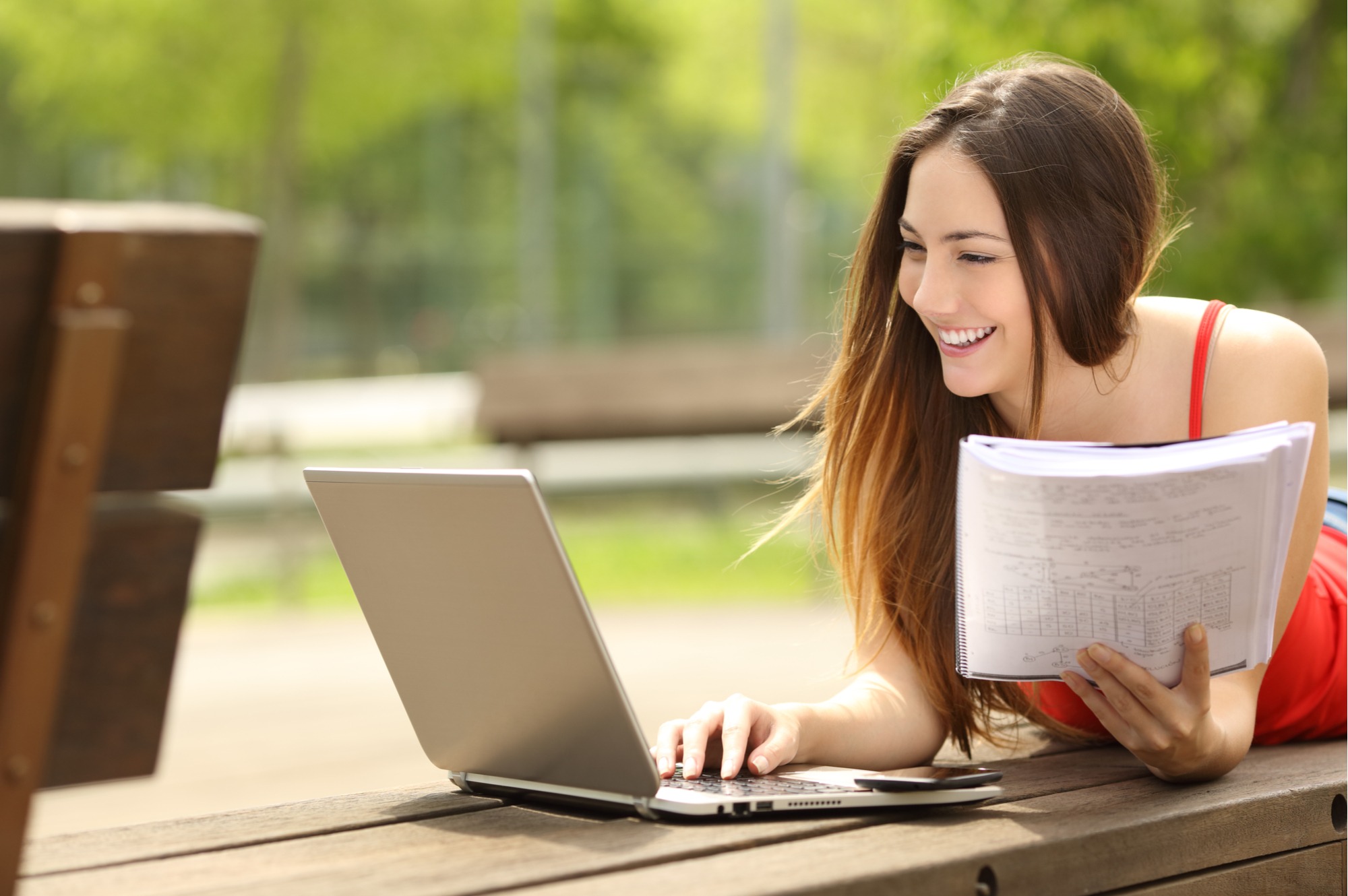 8. Add a Desk Lamp: Good lighting is important when completing assignments, so make sure your students have the lighting they need to easily read textbooks, make notes and write papers. Even during the day, a covered patio can have dark corners as the sun moves through the sky, and once the days begin to shorten in the winter months, you may find that your patio loses light as early as late afternoon. This is easy to remedy with a simple desk lamp that will allow your students to do homework outside any time of the day.
9. Add a Clock: Adding a clock to your outdoor homework space allows your children to better schedule their homework time, to know how long they have before they need to come inside for dinner, or to know how quickly they need to work to be able to watch their favorite television programs once their work is completed.
10. Stock the Space with Supplies: Make sure your students have any necessary supplies on hand to avoid having to run inside every five minutes for a stapler or a paperclip or to throw something away in a waste basket. Of course, if you are going to keep supplies or books outside, it is even more important to ensure the area is well protected from inclement weather, pets, dust and your irrigation system.
11. Keep It Organized: While it is most important to make sure that the students in your family have everything they need, it is also important to keep your outdoor homework area organized so that your outdoor living areas do not become cluttered. Baskets are an option if you do not have a lot of dirt or dust in your yard, but drawers or boxes with lids are often a better option for outdoor storage. If you opt for a traditional desk, it may have enough drawers to accommodate any necessary supplies. You could also consider a wall-mounted unit with a fold-down table that opens to reveal storage cubbies inside.
For desktop storage, or for use on shelves, you can get your kids involved by having them help you paint mason jars or small, terra cotta flowerpots for organizing pens, pencils, scissors and other school supplies.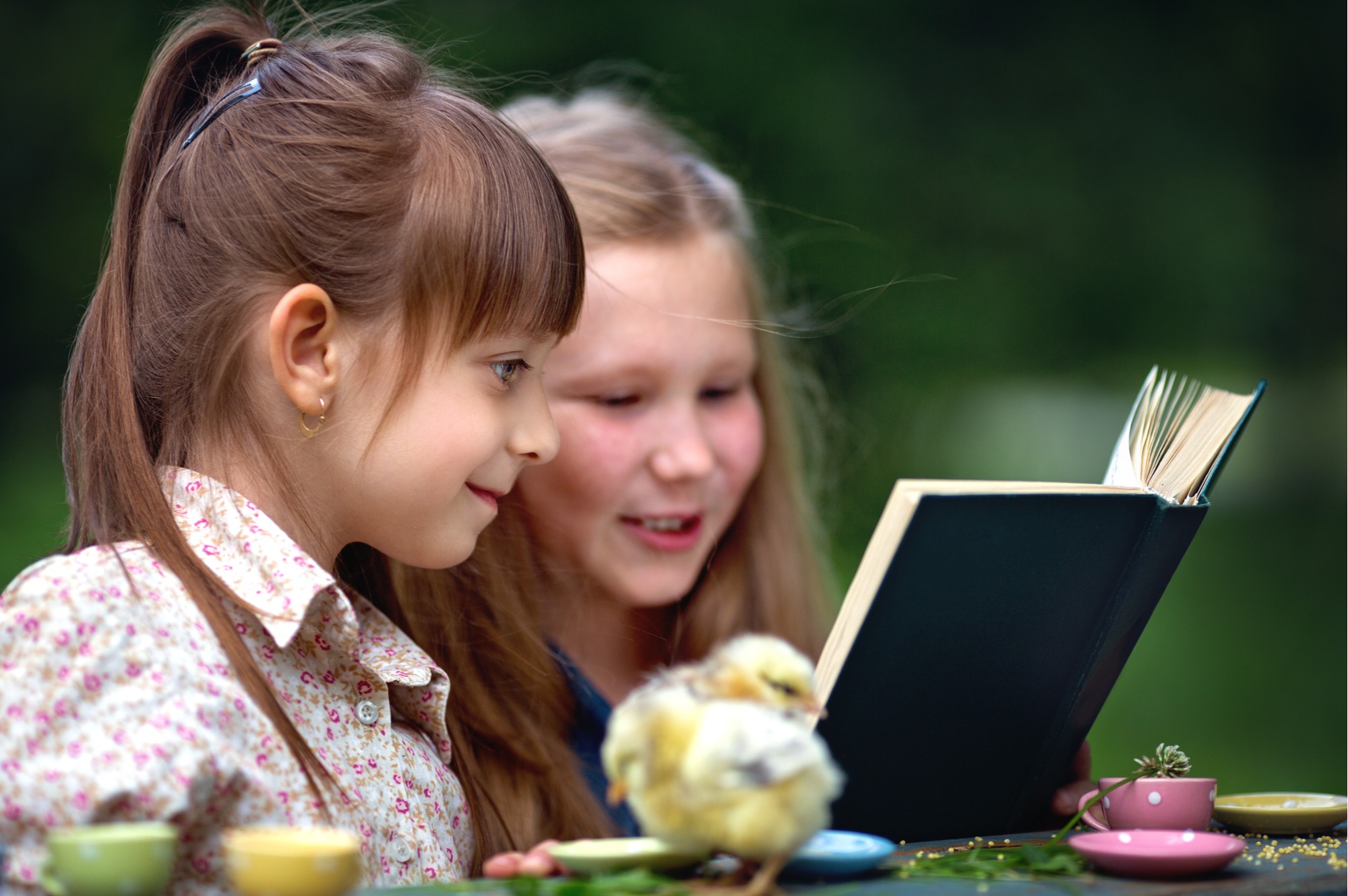 12. Add a Message Board or Note Board: An erasable writing space allows your children or teens to make notes, work out math problems or record important due dates in a visible spot. For younger children, it might be fun to use chalkboard paint to turn a wall or piece of wood into a chalkboard that they can use for both school work and play. For teenagers, it is likely more useful to have a dry erase board in their outdoor homework space.
13. Minimize Distractions: While we want our children to enjoy spending more time outdoors, we do want them to finish their homework. Therefore, you may need to minimize distractions in and around your outdoor homework space. This might mean keeping the dogs inside with you while homework is happening outside, making sure tablets and Gameboys are left indoors, and keeping toys stored in a deck box until their homework is finished. If your backyard is particularly inviting, you may need to create a privacy wall around the homework area to help keep students focused.
Additional Resources
If you need a little more inspiration for creating an outdoor homework area for your kids or teens, check out these previous posts:
How to Get Your Backyard Ready for Back to School
Backyard Back to School Party Guide + Tips