How to Choose the Right Fence for Your Yard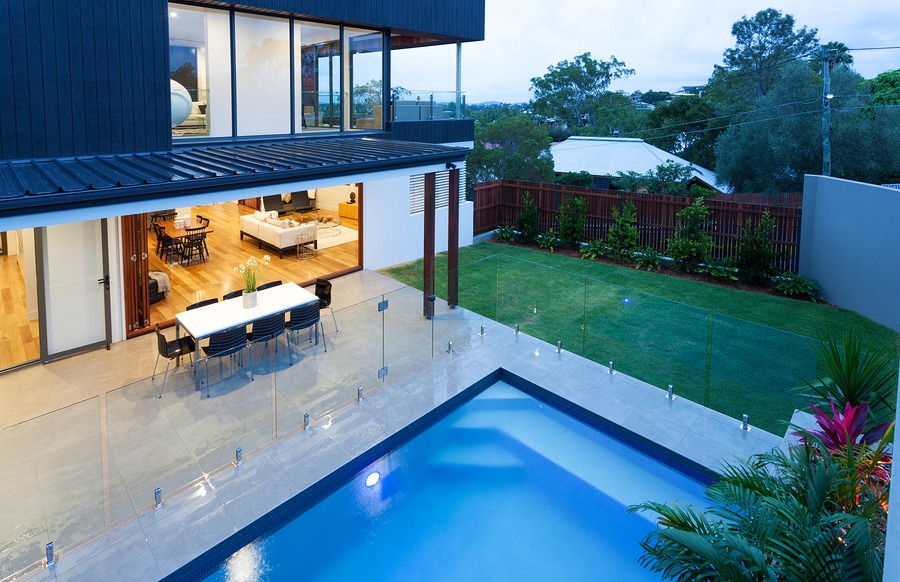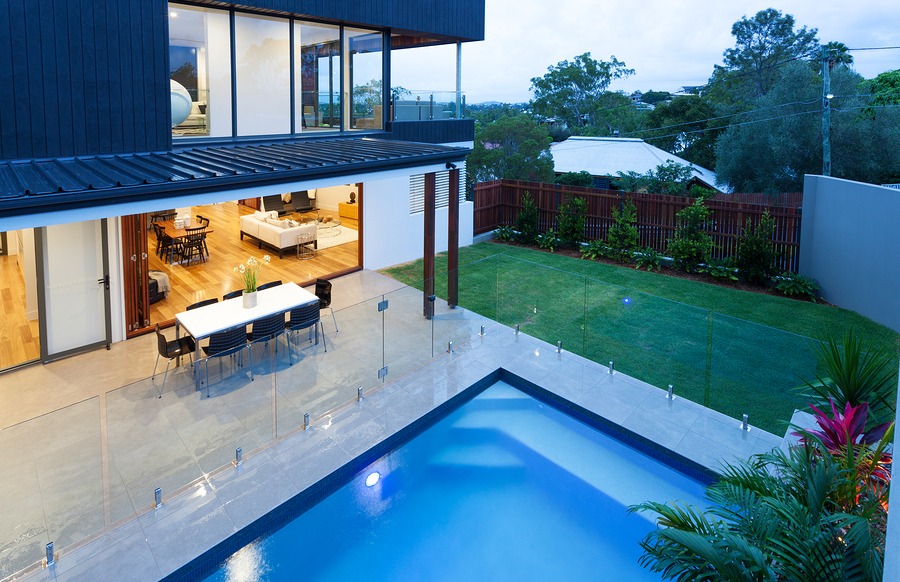 Fencing may be a necessity, but it doesn't have to be boring. In fact, a stunning fence is an easy way to extend the character of your home to the boundaries of your yard. Options these days span far beyond a simple picket fence, with price tags that don't necessarily break the bank.
Though the photos we'll show you are contemporary and on trend, the principles behind the type of material chosen remain the same regardless of style chosen.
Before You Purchase a Fence
It is imperative to understand local building codes. In the City of San Diego, a chain link, masonry or wood fence height can't exceed 6′ without obtaining a building permit. However, some areas have zoning requirements that govern style and location of fences.
The height of a fence is usually measured from top of the grade to top of the fence. Different areas of San Diego may set grade height a bit differently. Make sure to call because a few inches too high could expose you to fines and penalties.
Know your property lines, exactly. If you don't, it's inexpensive to hire a surveyor to plot where exactly your property lines are. It would be a shame to spend all of that money on a fence only to put it on your neighbor's property. Plus, fencing disputes are quite common.
Dial 811 at least two days before you dig! Gas and power lines can be located anywhere below ground. SDGE will come out and mark your utility-owned gas and power lines to avoid a possible catastrophe.
The City of San Diego also provides fencing guidelines down to recommended materials and footing requirements in specifications for wood and masonry fences.
Determine the Purpose of the Fence

They type and style of fence chosen is often determined by its purpose. Most homes have fencing to loosely define a property line while providing privacy from the neighbors. Homes with swimming pools and small children often need a short, less obtrusive fence as a safety precaution surrounding the pool. Wind can be an issue. Before choosing see-through fencing, spend enough time in the area to determine whether or not the level of breeze is comfortable or prohibitive. Are you trying to preserve a view? Glass fences are quite common in Southern California in addition to see-through options.
Pros and Cons of Fencing Materials
Wood —
Higher grade wood might cost a bit more but longevity will be on your side.  The City of San Diego recommends No. 2 Grade Foundation Grade Redwood, and Pressure-Treated Douglas-Fir-Larch No. 2 Grade or better. Cedar fencing is also quite popular. While wood can get a bad rap, there are plenty of sustainably-harvested options now, too.
Wood fences can be stained or painted to match existing decor while adding warmth to yards with concrete hardscape. However, wood can and does rot if not maintained properly. And, rotting wood can attract pests such as termites.
Vinyl —
Even picket fences these days might actually be made out of vinyl, an extremely durable material that is also easy to clean. Cons may include the fact that you can't paint it and are limited to the styles offered, which means that if a section breaks and the style isn't manufactured anymore you may be out of luck. Vinyl comes in white and a handful of other colors. It can also fade with prolonged exposure to UV rays, but higher quality vinyls seem to resist this.
Bamboo —
Bamboo is another environmentally-friendly material because it grows rather quickly. Fencing is purchased already bound together in a manner that is easily curved and installed depending on your needs. Color choices are usually limited to natural bamboo and what is known as carbonized bamboo, a richer brown color.
Glass —
Glass fencing is a premium option but the least intrusive. It's popular for swimming pool applications as a fence within an already fenced yard. Pros are obvious as it completely preserves views, is incredibly durable and can fit virtually any landscape design. Cons include the fact that it does require cleaning and that birds can't always see it.
Ornamental metal  —
Wrought iron is a premium metal often used in rustic applications for its durability and because it can be custom-shaped.  It can corrode over time if not maintained properly.
Powder-coated aluminum or steel is becoming a popular metal fencing option. It's less expensive than wrought iron but usually isn't an option for custom designs. Keep in mind that metal fencing is difficult to repair.
Poured concrete  —

Poured concrete walls aren't appropriate for every application, but even these can be jazzed up. The homeowner above used staggered 2×4″ planks to create a rustic, wood grain pattern on the actual wall.
Masonry —
Masonry walls and fences such as brick and cinder block provide a durable solution with the added benefit of a sound barrier. They can be stuccoed, painted or left alone to match the style you're looking at. Masonry is more expensive than most of the other options on this list.
Chain link —
Cover it with vining plants and it doesn't have to be ugly! Benefits to steel chain link are immense from cost effectiveness to the fact that it's virtually maintenance-free and easy to install. Believe it or not, chain link fencing is also considered environmentally-friendly, because it can be either reused or repurposed.
Contemporary fence styles

See-though fencing —

See-through fences are becoming quite popular because they preserve sight lines while creating boundaries. They are most likely a custom job, but homeowners can mitigate cost with material choices. Your intent determines the spacing between the posts. Do you need to keep animals in or out? Is there a view to preserve? Would you like plants to vine up or through the fence? See through fencing can also be used at certain points to reveal landscape focal points.
Reclaimed wood set into a base of concrete or wood is a way to cut down costs. The design in the photo below uses vertical pieces cut into varying heights.

Placing poles even as close as 1/8″ apart, can create a screen effect while still allowing light to pass through.
Mix Styles —

A mixed material fence, such as the glass, steel and wood fence above, uses several types in one cohesive fence for a stunning contemporary design.
Go Horizontal —


Vertical fencing is the most common but a horizontal design lends a more contemporary look to a landscape design.
Make it Kid-Friendly — 
Why not incorporate anything from climbing walls to chalk boards on to your fence provided it can handle the weight and design?

Retaining Walls
San Diego is no stranger to hillside homes where retaining walls of all sizes might be in order. For backyard retaining walls that simply need to function as raised planters, interlocking pavers are an excellent and common choice.
Retaining walls designed by engineers to support the structural integrity of a home or property, often support glass and other fencing on top to keep kids and pets contained. These most-likely require building permits but certainly add value to your home.
Your Turn…
What kind of fence do you have?