6 Eco-Friendly Landscaping Ideas Trending Now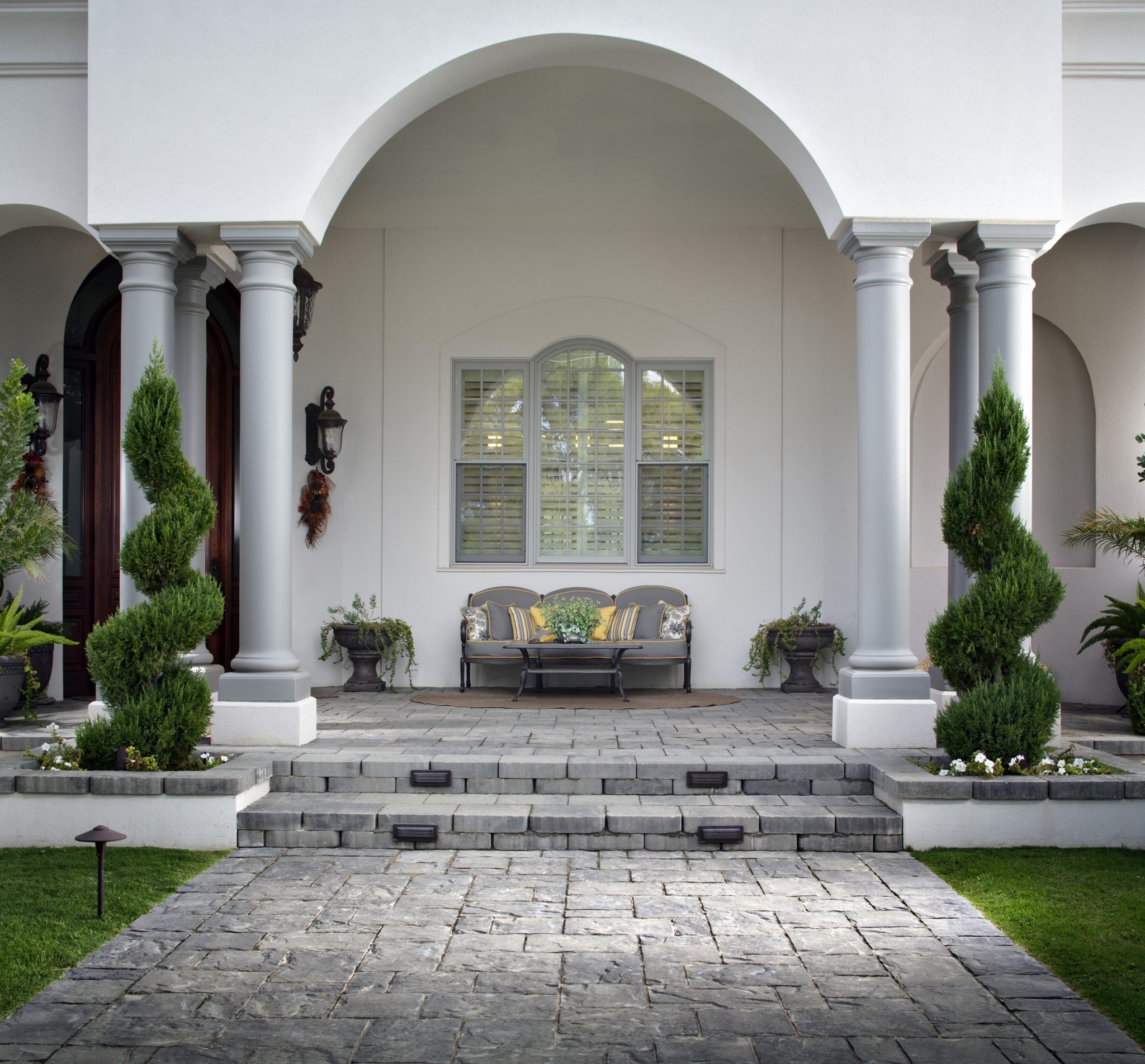 Eco-landscaping ideas and the move towards environmentally responsible landscaping in residential and commercial settings is nothing new. Homeowners and business owners have been searching for ways to save energy, save water and save money in their exterior spaces for years now. What is new is that people are getting more creative and finding ways to go even farther to conserve water and lower their home's carbon footprint.
This is partly due to a general expansion of knowledge and the growing popularity of green living. It is also partly due to an increasing awareness of programs that can be used to assist people in making their homes and yards more sustainable and less taxing on the environment, such as Home Energy Renovation Opportunity (HERO) loans.
Here are six eco-landscaping ideas that are trending now and could help you save water and live greener.
1. Recycling
This type of recycling is not about separating cans from bottles, but it might help you have fewer to separate in the first place. Although it is a bit different than sending your discarded paper and plastic to the local recycling plant, this type of recycling can definitely keep items out of the landfill and make your yard a little greener.
For example, you can use paper bags and old newspapers as a biodegradable weed barrier and mulch layer in your vegetable garden or around flowering plants. Another example would be using carpet for weed control, but I would only do this in ornamental beds, since old carpeting may have chemicals or other nastiness that you do not want in the soil where you grow fruits or vegetables. You could use an old pie plate as a birdfeeder, chipped teacups and bowls for planters, or untreated pallets to make furniture or a vertical garden. You can use pieces of used aluminum foil strung on twine throughout your garden to scare off birds or save your egg cartons to start next year's seeds.
Almost anything that can hold soil can be used as a planter, and you might be surprised at how quickly a coat of spray paint and strategic placement can turn something that looked like trash into attractive garden art.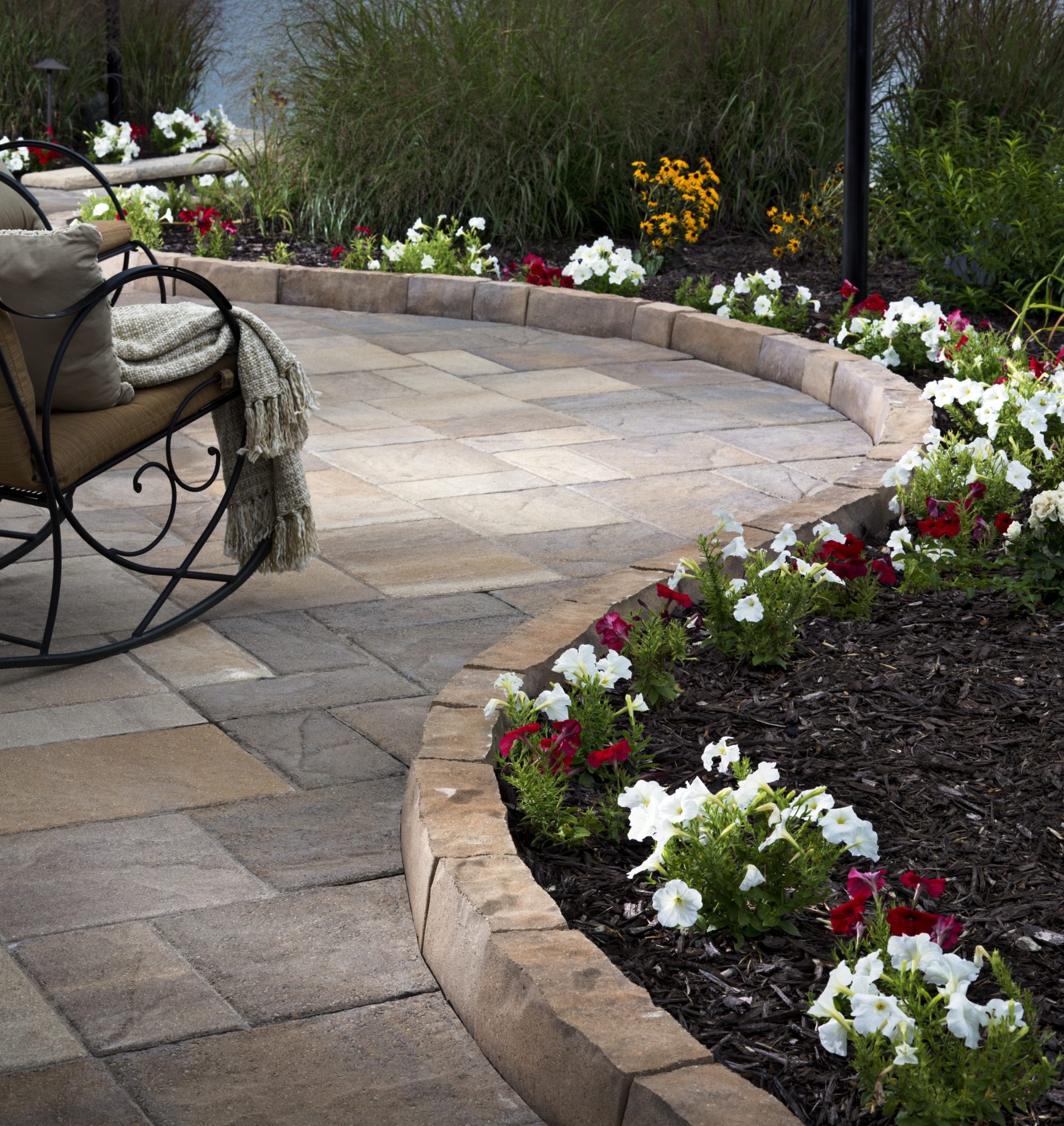 2. Composting
Composting is one of the easiest and most popular backyard recycling trends and is a great way to turn food waste, newspapers, dried leaves and more into nutrient-rich compost. Instead of throwing out all of those eggshells, banana peels and pieces of junk mail, you can add them to your backyard compost bin and use your homemade compost to feed your flowers or vegetable garden.
Here are a few previous articles to help you get started:
3. Artificial Grass
This growing gardening trend started gaining momentum several years ago, but it is increasing in popularity at an even faster rate now. This is largely due to the expanding interest in low-water landscaping, particularly in Southern California. Synthetic turf is a great natural grass alternative where children can play, adults can relax and dogs can run. It is always green and always lush — even during times of significant drought — and requires very little maintenance, especially when compared to what it takes to keep natural grass looking good.
This is also precisely the type of water-saving eco landscaping ideas and projects that can be eligible for HERO financing.
Here are some great resources for learning more about artificial grass: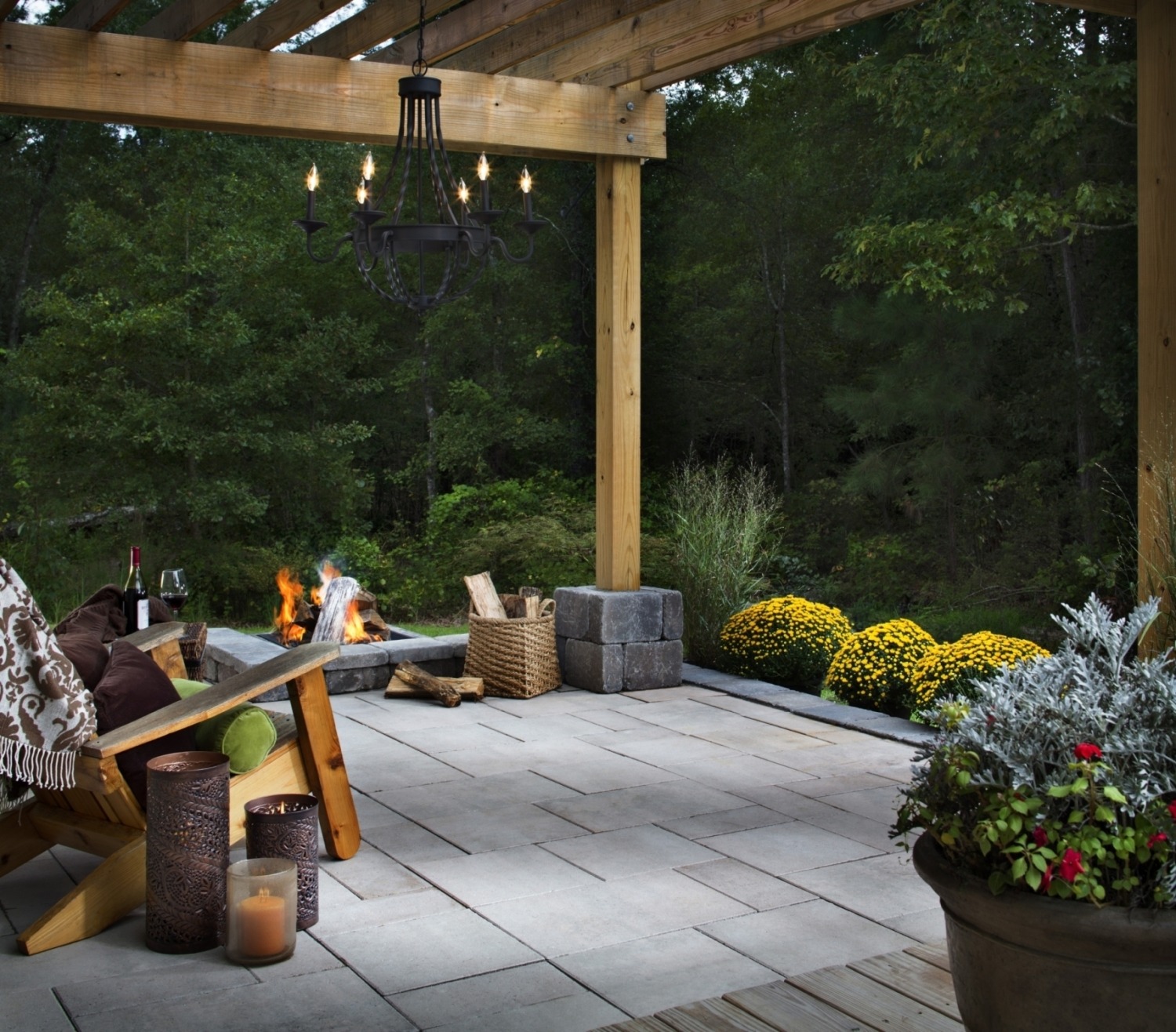 4. Reducing Pesticides
Most of the widely available pesticides that you can purchase at your local garden center or home improvement store have toxic chemicals that can be harmful to the health of your family or pets. When used in your garden, these chemicals can end up in the soil, air and ground water. Of course, when they are used on or around plants grown for food, pesticide residue can remain on the produce you plan to eat even after washing it.
Because of this, an increasing number of backyard gardeners are now opting for natural pest control methods at the top of their eco-landscaping ideas, including introducing beneficial organisms, making their own natural pesticides, and using all-natural or organic pesticides that are commercially available.
5. Increasing Hardscapes
Increasing hardscapes in your landscaping gives you more outdoor living space, makes your yard more functional and can help you significantly reduce the amount of water required to irrigate your yard. For example, you can save thousands of gallons of water every year by replacing just a small patch of natural grass with a paving stone patio or a strip of grass in your lawn with a paving stone walkway.
If you would like to increase the functionality of your yard and save water, here are more posts about adding hardscapes: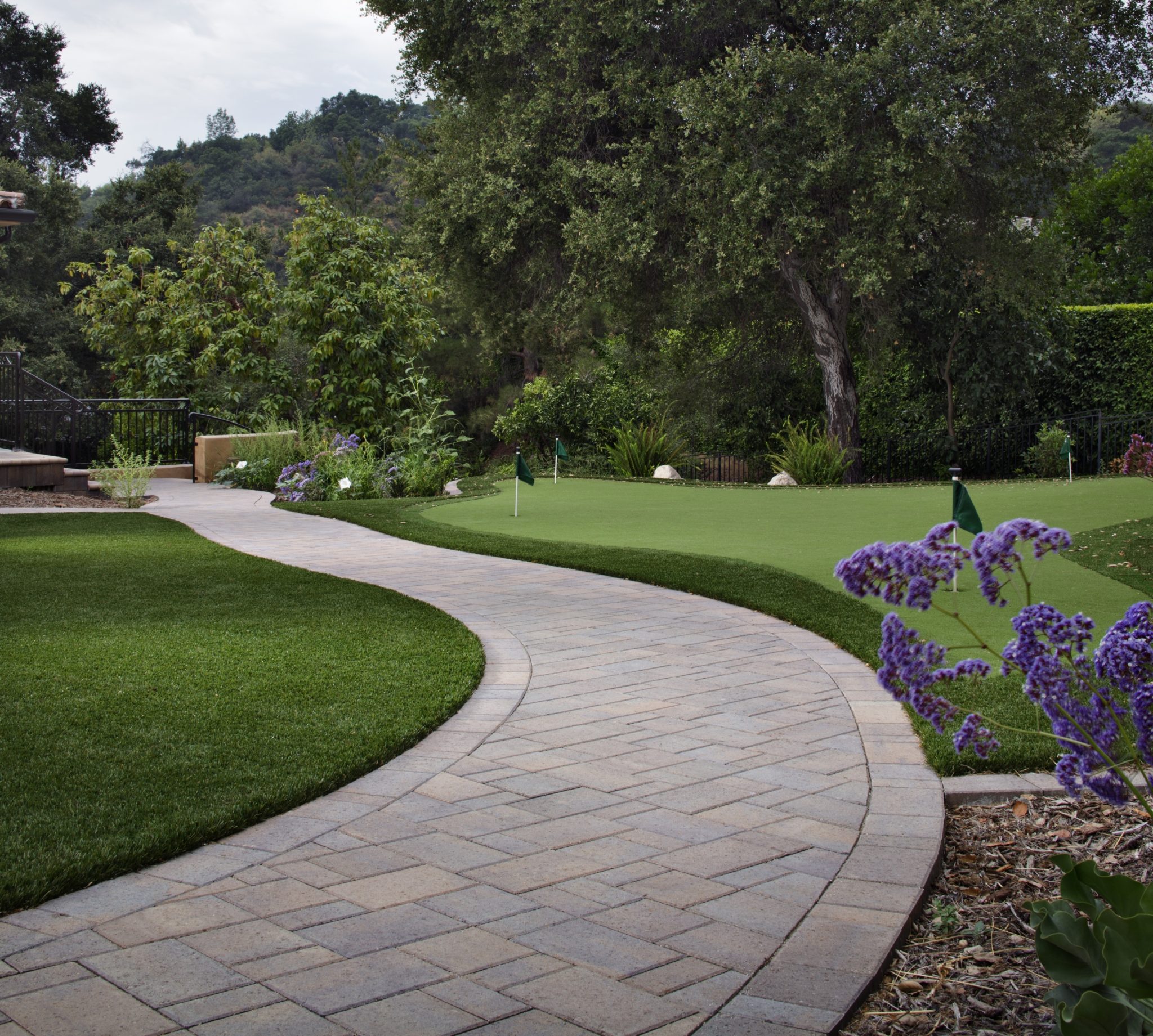 6. Installing Automatic Irrigation Systems
It has long been known that automatic irrigation systems deliver water to plants more efficiently and, when functioning properly, can significantly reduce water used to irrigate landscaping, family orchards and vegetable gardens. Automatic irrigation also encourages your plants to develop deeper, stronger root systems.
One of the reasons automatic irrigation systems stand out as trending among current eco-landscaping ideas is that mandatory water restrictions have changed the way that Southern Californians care for their yards. For busy folks who cannot always schedule an hour or more to water their yards during the allowed hours on their set watering days, automatic irrigation systems offer a stress-free way for them to simply plug in the watering schedule and let the system do the rest.
Further Reading
For more tips and eco-landscaping ideas, check out these previous posts: