32 Budget-Friendly Party Favor Ideas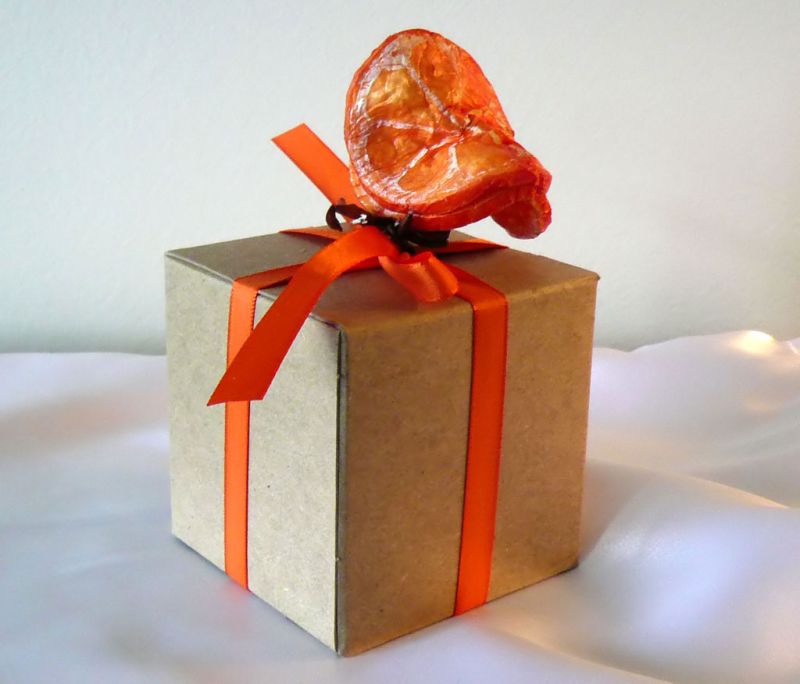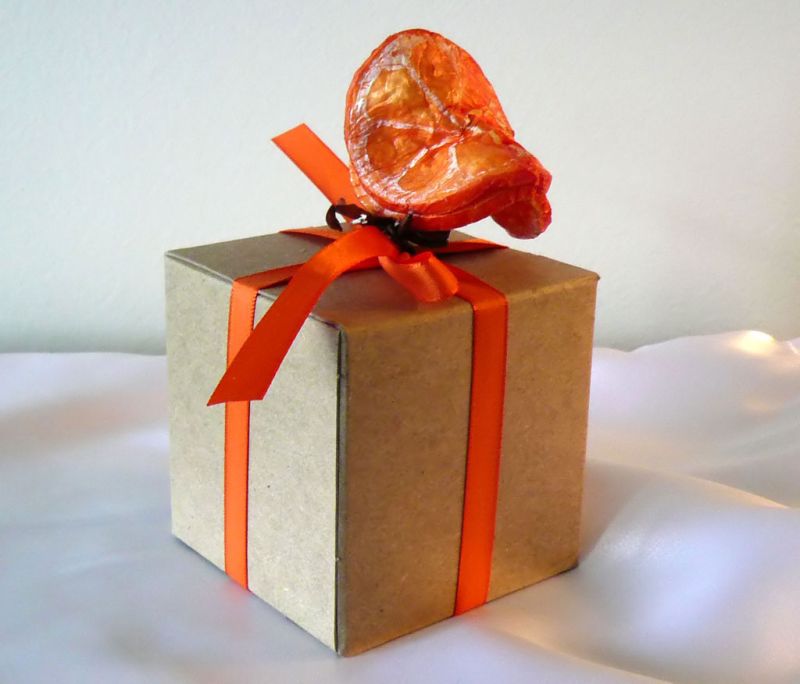 You've pulled the weeds, swept the patio, cleaned your barbecue grill, planned your menu, bought the beverages, replaced your outdoor rug and sent the invitations.
You even pulled your best serving platters out of storage, rented extra tables and decorated your pergola to perfectly match your party theme.
As a seasoned party host that has honed your skills over the years, you may think you have reached the top of your game, but there is always a way to step things up a notch and make your gatherings even more memorable.
For those of you who consider yourself considerably less seasoned or feel like you can barely pull off a casual barbecue, there is also a simple addition you can make that is sure to convince your guests that you have superior party-planning skills.
Party favors are traditional accoutrements for weddings, bridal showers and baptisms, but when given to guests at dinner parties or tea parties they provide that finishing touch that shows just how much attention you paid to the details while planning your event.
Guests generally expect to see some sort of personalized memento when attending celebrations for more formal life events, but your friends and colleagues certainly will not expect a guest gift at a simple weekend barbecue.
That is what makes these small mementos all the more meaningful as tokens of your appreciation to thank them for coming.
If you are interested in taking your gatherings to the next level with party favors that are sure to be remembered, there are lots of budget-friendly options you can pick up at the last minute or make by hand before your event.
Here are just some of the social gatherings that you can easily enhance by adding a little something for your guests to take home with them:
Weddings
Vow renewals
Dinner parties
Baby showers
Bridal showers
Couple showers
Bachelor and bachelorette parties
Graduation parties
Birthday parties (for kids or adults)
Baptisms
Retirement parties
Garden parties
Tea parties
Harvest celebrations
Holiday parties
Sunday brunches
Your party favors should be related to the theme of the party, if at all possible, and how much you spend on them will likely depend on the number of guests on your invitation list.
For smaller parties, you can spend a little more time or money on the guest gifts and make them a bit more personal and special for those attending this more intimate gathering.
For larger events, you will need to choose a favor that is affordable enough to keep you in budget while still giving every guest something to take home and should either be easy to put together or ready for distribution when you purchase them.
If you are particularly crafty or really enjoy do-it-yourself projects, you can make favors for larger parties by hand, but this is a time-consuming endeavor that may take away from your other party planning tasks.
Depending on the type of event, you might even be able to have your guests create their own mementos as a fun activity that is part of the party.

Party Favor Ideas for Kids
Kids are pretty easy to please when it comes to parties and guest gifts.
The easiest and least expensive favor idea for kids is to simply fill small bags or gift boxes with candies or homemade cookies, but if you would like to get a little more creative, here are seven other ideas you might consider:
1. Set up a craft area where the kids can make their own mementos to take home with them.
2. Put together small bags with crayons and mini notepads in colors related to the party theme.
3. Stock up on little bottles of bubbles at the dollar store for an inexpensive party gift.
4. Create personalized labels for small containers of Play-Doh for a fun, quick favor.
5. Give out travel games, which can be fun at the party and are the perfect size for taking on road trips or overnight visits to their grandparents' house.
6. If your party has a beach theme, put together plastic pails with shovels and trowels and other toys appropriate for playing in the sand.
7. If you are planning party favors for a birthday slumber party, give your guests mini flashlights in the party colors.
If you decide that candy, cookies or other food items are the way to go, make sure you have options available for kids who are on special diets, such as a gluten-free, peanut-free or dairy-free diet.
If you are hosting a mixed-age party with adults and children in attendance, you may want to consider choosing party favors that the kids can use during the party.
This will help keep them entertained while the adults chat or hang out around your fire pit.

Party Favors for Adults
If most of your guests are teenagers or adults, the party favor possibilities expand significantly.
These guests are more likely to appreciate personalized mementos that will remind them of the special day or creative gifts that they can enjoy at home.
Your options are nearly endless, but keep in mind that your favors should somehow relate to the theme of the event.
Here are 25 guest gift ideas to inspire you to find the perfect party favor for your next gathering:
1. Package your super-secret spice rub in small mason jars to give to guests at your next barbecue.
2. For a holiday party, you can paint glass ornaments or stamp baked clay ornaments to personalize them.
3. Make personalized labels for bottles of hot sauce for your next casual gathering.
4. Personalize bottles of wine with printed labels for your next dinner party or formal affair.
5. Put together home spa gift baskets for bridal shower guests.
6. Buy or make seed packets with personalized tags attached with twine.
7. Fill a mason jar with all of the ingredients for a batch of cookies or brownies, and then attach the recipe card with ribbon or twine.
8. If you have an abundant garden, pickle or preserve some of your harvest to give as gifts to guests.
9. Give your guests a small, potted plant with a memorable tag attached, such as thyme with a tag that says, "We hope you had a great thyme!"
You can paint the pots to match your party theme for extra points.
10. Bake cookies and package them in party-themed gift bags or boxes.
11. For an easy, inexpensive guest gift, fill organza bags or small gift boxes with candy.

12. Fill gift jars or bags with herbal tea accompanied by a personalized tag.
13. Fill a mason jar with hot chocolate and miniature marshmallows, add a personalized label and attach a spoon with a ribbon.
14. Purchase or make flavored spoons or stir sticks for coffee and hot chocolate lovers.
15. Set up a paint-your-own-pottery station where guests can create their own mementos as a one of the party activities.
16. Put together gift bags with inexpensive candles and candle holders for a useful gift your guests will love.
17. Bake miniature loaves of banana nut bread, carrot bread or an appropriate bread to match your party theme and give them as gifts in the mini loaf pans.
18. Use paint or chalkboard stickers to personalize mason jars or wine glasses for your guests to use at your party and enjoy at home afterwards.
19. For gatherings with assigned seating, save money and time by making personalized party favors to use as placeholders.
20. Make vanilla sugar (with sugar and vanilla beans) in decorative jars with personalized labels.
21. Make easy DIY party favors guests will love, such as bath salts, melt-and-pour soaps or beeswax sheet candles.
22. If you are the crafty sort (and have enough time), you can make small needlepoint gifts with holiday or party themes.
23. Gift baskets with a variety of fun or tasty items are great for smaller parties.
24. If it is a casual gathering, set up a craft station with supplies from a craft store or dollar store to let your guests enjoy a little creative expression and make their own favors they can take with them.
25. For tea parties and garden parties, kitchen towels or tea towels make great guest gifts.

General Tips for Budget-Friendly Party Favors
If you like the idea of handmade gifts but do not have time to make them yourself, check out your local farmer's market or visit sites like Etsy.com or MadeItMyself.com.
Tiny bottles of bubbles might be a bit cliché, but they are super inexpensive and can be picked up at the last minute at dollar stores, party stores and craft stores.
If your event has assigned seating, it is nice to have the party favors at each guest's seat or in the center of the table for each guest to pick up.
If it is a casual event, you can simply place them in a basket near the door for guests to grab on their way out.
You can easily dress up your guest gifts and make them more appealing with their packaging.
Here are some packaging ideas to consider:
Organza bags
Brown lunch bags with personalized labels or tags
Small buckets or baskets from the dollar store or craft store
Wrap them in fat quarters or fabric remnants
Wrap them in bandanas
Tiny gift boxes and bags made for party favors from the dollar store or craft store
Add twine, raffia or ribbon to attach personalized tags and increase visual appeal
Mason jars
Small glass jars from the dollar store or craft store
Remember to make extra party favors to make sure you have enough for any unexpected guests.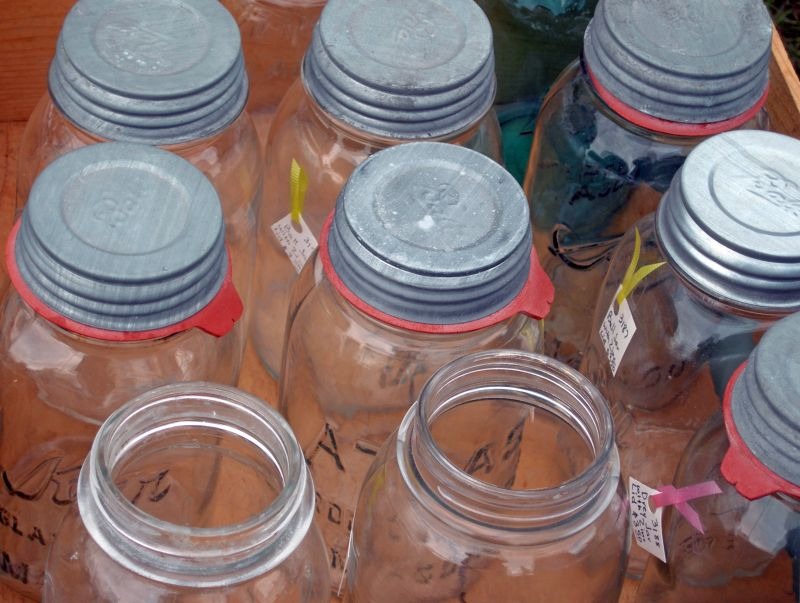 Party Planning Resources
For more party planning ideas and tips, check out these previous posts:
Photo Credits (in order of appearance): morgueFile, mimiliz; morgueFile, hotblack; morgueFile, earl53; morgueFile, Jessalrene; morgueFile, anon; morgueFile, Ladyheart