Spiked Lemonade Recipes for Summer Parties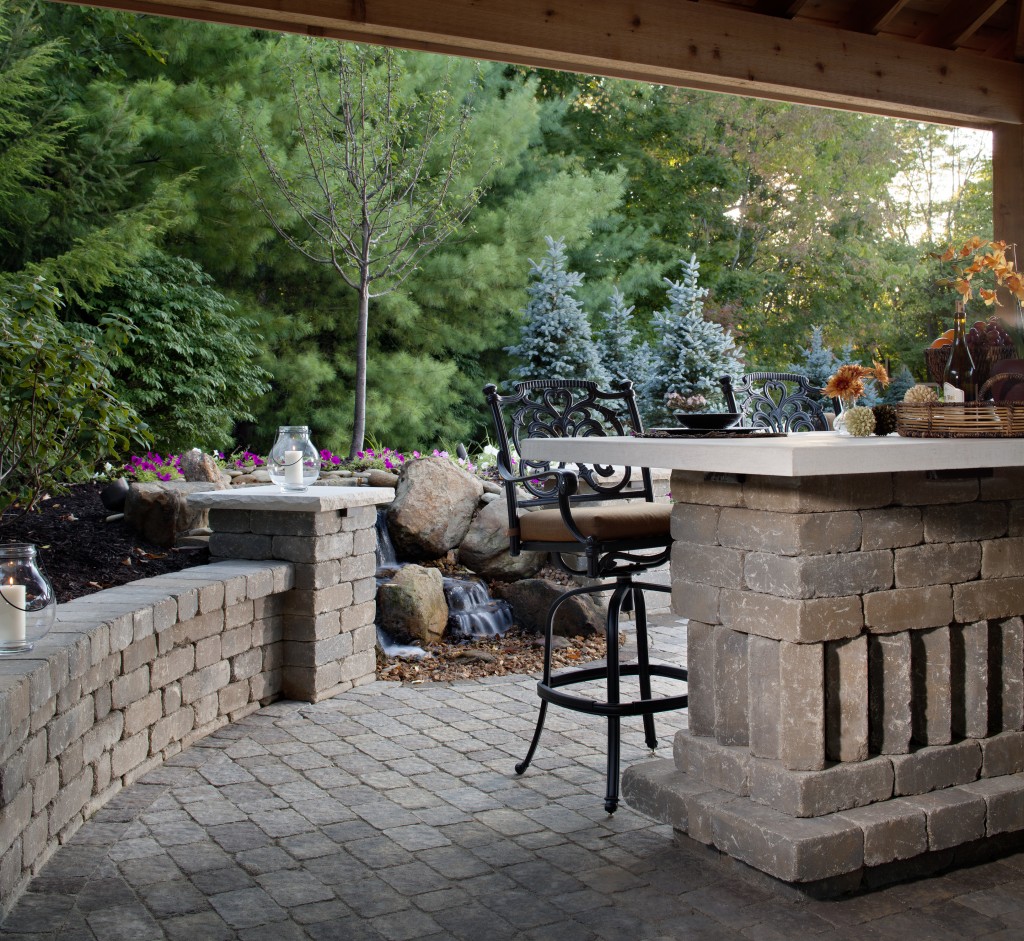 You have finally finished this year's home improvement projects and are ready to show off your new paving stone patio, outdoor fireplace or other exciting improvements you have made to your outdoor living areas.
Now that you are in the midst of planning your first outdoor dinner party of the summer and are busily putting together a guest list and planning a menu, you — of course — want to find the best summer drink recipes that will impress your guests almost as much as your new patio furniture.
Sure, you can load up on cases of beer and stock your patio bar with your friends' favorite alcohols, but it is much simpler and more cost effective to come up with one or two signature drinks that go with your party theme and mix up batches in bulk.
This way, you can enjoy spending time with your guests and tending to their needs without being stuck at the bar or, alternatively, assigning someone the task of bartending all night.
Determining one or two signature cocktails for your party also allows you to pick up just a few simple ingredients — rather than purchasing multiple bottles of alcohol and cases of beer trying to guess what each guest will want to drink.
There is plenty to do when planning a memorable gathering, but this is one thing that is easy to check off of your to-do list and an easy way to reduce your pre-party stress.
Lemonade is a quintessential summer drink loved by kids and adults alike, which makes it the ideal choice for your next party.
If children or non-drinkers will be in attendance, you can make one batch of spiked lemonade and one non-alcoholic version to make sure everyone feels like they are part of the fun.
Plus, there are so many ways to spruce up lemonade and turn it into an adult drink your guests will enjoy that it should be no problem finding a spiked lemonade recipe that fits with the theme of your party.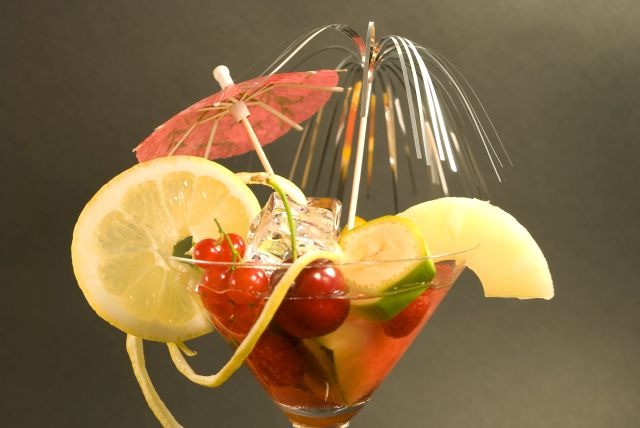 Basic Lemonade and Simple Syrup Recipes
Since you will be adding alcohol, your guests are less likely to notice if the lemonade is homemade or if you picked it up at the grocery store on your way home from work.
This makes spiked lemonade a great last-minute option for busy party hosts who need to be able to throw together something festive and delicious just before guests start arriving.
Grabbing a few gallons of lemonade at the store is certainly the quickest, simplest option, but if you want to serve your guests homemade lemonade (or you happen to have a lemon tree in your backyard), here are two simple recipes for basic lemonade to get you started towards your signature cocktail for the evening.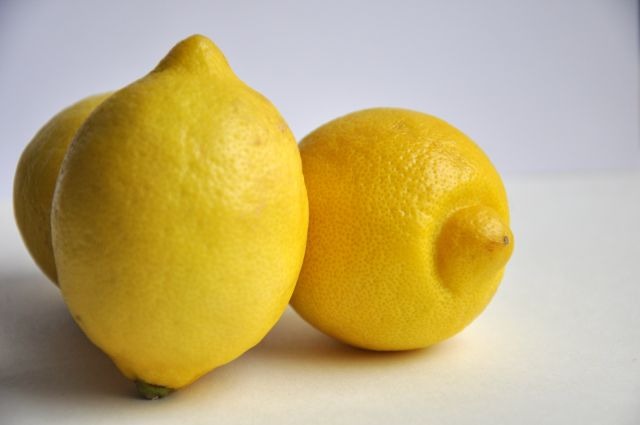 Lemonade Recipe Using Fresh Lemons
To make one gallon of lemonade using fresh lemons, here is what you need:
Juice from about 40 lemons
8 cups of water
3 to 4 cups of sugar or an equivalent amount of sugar substitute
Simply mix these ingredients together in a large container, and you are good to go.
Lemonade Recipe Using Lemon Juice
To make one gallon of lemonade using store-bought lemon juice, here is what you need:
8 cups of water
6 cups of lemon juice
3 to 4 cups of sugar or an equivalent amount of sugar substitute
Basic Simple Syrup Recipe
Depending on which mixed drink recipe using lemonade you choose to use, you may also need to have some simple syrup on hand.
To make a basic simple syrup, all you need is a 1:1 ratio of water and sugar.
Mix these two ingredients in a saucepan, bring the mixture to a boil, lower to medium, and continue stirring until your sugar has dissolved.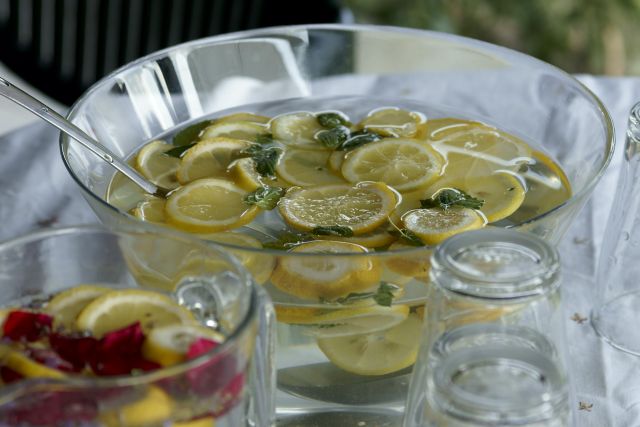 8 Spiked Lemonade Recipes for Summer Parties
1. Vodka Watermelon Lemonade Recipe
This simple lemonade recipe produces a light, refreshing drink that is perfect for barbecues and other casual gatherings.
Starting with the basic lemonade recipe above, all you need to do is add vodka and watermelon to create this tasty treat.
Peel a seedless watermelon and cut about half of it into small chunks and the other half into larger chunks to use as garnish.
Use a food processor or blender to puree the watermelon, then you can either strain it into your drink mix or add it as is for a thicker consistency.
If you are making one gallon of this lemonade, start with two to three cups of vodka, depending on how strong you want it.
You can always add more, and you do not want to over spike your drinks and get your guests too tipsy.
If you are serving your cocktails in a bulk drink dispenser or punch bowl, add some chunks of watermelon to add to its visual appeal.
If you are serving your vodka watermelon lemonade in glasses or mason jars, you can add chunks in the glass or garnish the rim with a piece.
2. Vodka Cranberry Lemonade Recipe
Starting from the basic lemonade recipe above, replace one half of the water with cranberry juice and add two to three cups of vodka.
That's it.
That is how easy it is to make vodka-cranberry lemonade for your next outdoor dinner party.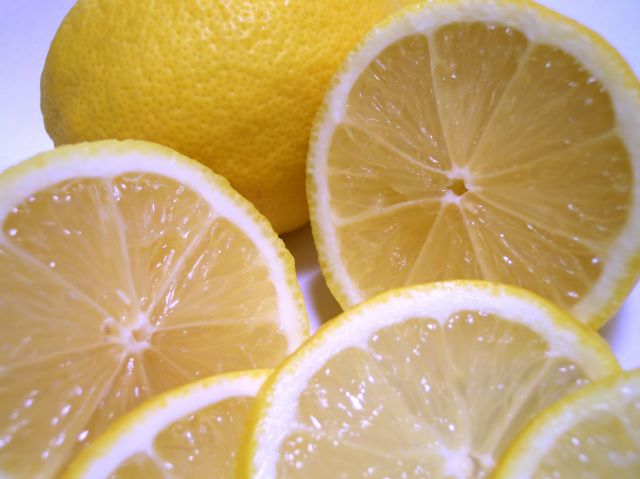 3. Spiked Lemonade Jello Shots
For a retro party treat that is sure to make your guests smile as they remember their college days, you might consider making jello shots one of your cocktail options.
They are simple to make, but it does take time to allow the gelatin to set, so you need to make sure you get these prepped and in the fridge at least five hours before your party.
You can make your gelatin lemonade shots in small, plastic cups, but it is far more festive to serve them as lemon wedges — which also gives you a great way to use some of those lemon rinds you have left over from making the lemonade.
When you cut your lemons in half for the lemonade recipe, scoop out the flesh and squeeze it separately to save your lemon rinds for your jello shots.
If you place your rinds in the refrigerator to chill them before adding the gelatin-lemonade mixture, you can shorten the time it will take for your jello shots to set up, so if you are in a rush, you might want to do that extra step.
To make enough mixture for about 24 servings, add two cups of lemonade to a saucepan, and then sprinkle in two envelopes of unflavored gelatin.
Let this sit undisturbed for a couple of minutes, and then turn your stove to low heat.
Constantly stir the mixture until the gelatin has completely dissolved, which will probably take right around five minutes.
Stir in your vodka, and then remove the saucepan from the heat.
Pour your concoction into your leftover lemon halves and place them in the refrigerator until they are firm.
This will likely take about four hours.
You can then cut the lemon halves in half again for some festive lemonade jello shot wedges to serve your guests.
4. Whiskey Ginger Lemonade Recipe
Add one-half gallon lemonade and one-half gallon ginger ale in your bulk drink dispenser.
Start by adding about 2.5 cups of your favorite brand of whiskey into the mix, stir and taste.
You may want to add a bit more whiskey, but it is always better to start your cocktails off a bit weak and add alcohol as needed.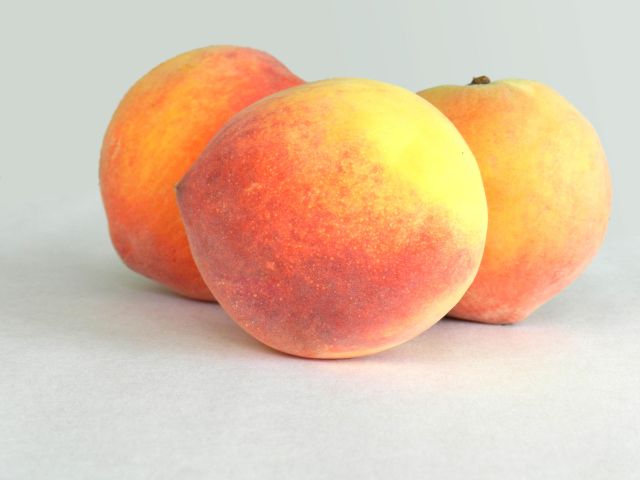 5. Whiskey Peach Lemonade Recipe
This one is a little more involved, because you are going to need to make peach simple syrup, but it is still super easy.
To start, make simple syrup using the recipe above, but add one sliced peach for each one cup of water and one cup of sugar in your mix.
Mash up your peach with a potato masher or whatever else you have handy.
Once your peach simple syrup has simmered enough, strain the liquid into a mason jar or bowl for later use.
Mix a gallon of lemonade with about 2.5 cups of whiskey (again, depending on how strong you want your cocktails) and stir in your simple syrup.
Garnish glasses with peach slices.
5. Gin Thyme Lemonade Recipe
Your first step for this one is to make thyme simple syrup using the recipe mentioned above.
This time, you will make your simple syrup, remove it from the heat, and then add two sprigs of fresh thyme for each one cup of water and one cup of sugar you used.
Set this mixture aside and allow it to cool, then remove the sprigs of thyme.
Mix one gallon of lemonade with 2.5 to three cups of your favorite gin, and you are good to go.
If you have any leftover sprigs of thyme, these are great for use as a garnish.
6. Grapefruit Vodka Lemonade Recipe
This is a super-easy recipe for party hosts who only have time to stop at the store for a couple of things and throw something together minutes before guests arrive.
Grab a bottle of grapefruit-flavored vodka and a gallon of lemonade, then head home and add about 2.5 to three cups of the flavored vodka to your lemonade.
Of course, you can also add flavored vodka to homemade lemonade, if you have time to make it.
Serve chilled with grapefruit wedges as garnish.

7. Rum Mint Lemonade Recipe
This super-simple recipe is sure to be a hit, even if your party does not have an island theme.
All you need to do is mix one gallon of lemonade, three or four cups of rum and some fresh mint leaves in your drink dispenser, chill and serve.
If you would like a stronger mint flavor, use a muddler to bruise the mint leaves a bit.
Serve over ice with a few mint leaves in the glasses as garnish.
8. Lemonade Margarita Recipe
If your next party has a Latin theme, or if you just love margaritas and are trying to figure out how to tie that in with the favorite drink of summer (lemonade), then this recipe is for you.
Basically, all you need to do to accomplish a simple lemonade margarita is to replace the sweet and sour mix with your homemade lemonade.
Mix four or five cups of lemonade, three cups of your favorite tequila and two cups of triple sec in a pitcher.
Salt the rims of your glasses, fill them with your lemonade margaritas over ice, and garnish with lemon or lime wedges.
General Tips for Spiked Lemonade Cocktails
Spiked lemonades provide an affordable way to offer festive mixed drinks to your adult party guests, as well as an easy way to create homemade beverages with alcoholic and non-alcoholic options.
They are a particularly good choice if you have a lemon tree in your garden and can be customized to make use of other fruits your grow.
For example, the above recipes might be well suited for folks who grow peaches, thyme or mint, but you can likely work in just about any fruit or herb you have in your garden.
For example, cucumber is a great addition to drinks, and parsley or basil can be easily combined with alcohol and lemonade to create appealing cocktail options.
It is always good to keep in mind that party guests tend to drink more when this type of mixed drink is served.
It is easy to forget how much alcohol is in drinks that have other flavorful components.
Therefore, it is usually best to go a little light on the alcohol when mixing up your cocktails, and make sure you have designated drivers in attendance to get everyone home safely.
Your Turn…
What is the recipe for your favorite spiked lemonade cocktail to serve at summer parties?
Photo Credits: morgueFile, imelenchon; morgueFile, gleangenie; morgueFile, GaborfromHungary; morgueFile, cohdra; morgueFile, pippalou; morgueFile, msthurnell