Backyard Theme Parties: Outdoor Party Ideas for Kids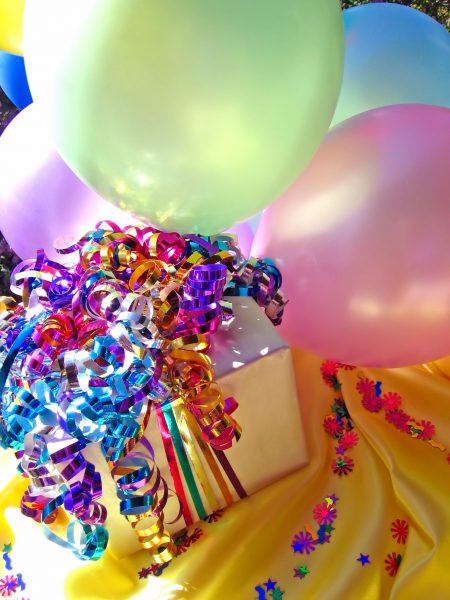 For kids who live in the San Diego area, even December birthdays can be celebrated outdoors, as well as Halloween parties, holiday parties and other celebrations that would typically have to take place indoors if living in colder climates.
For parents, this usually means easier cleanup and a broader range of activity options, since you might not want to hand out fruit punch and finger paints when the party takes place in your living room.
With room to roam and more space to work with, a backyard party also means not having to leave friends off the guest list and being able to set up all the games, food and craft stations around your patio and yard beforehand.
Most of these outdoor kids' party ideas could also take place in a park, of course, but they are so easy to plan, set up and break down that you can conveniently host them in your backyard without the hassle of leaving home and hauling all your party supplies and decorations to an off-site location.
Check out these easy backyard theme parties for your child's next birthday, holiday or graduation get-together.

Backyard Beach Party
Going to the beach is part of our way of life in San Diego, but birthday parties at the beach can be more of a pain than a celebration.
Between the unpredictable wind, securing a spot and getting sand in the cake, the beach is not always the best place to have a party.
But your child can still enjoy some fun in the sun with a beach-themed party right in your backyard.
Party stores have plenty of options when it comes to beach and luau décor, so transforming your patio into a beach retreat is a cinch.
Add some shells, beach balls and Frisbees to the mix, and your backyard beach party is complete.
If you have a sandbox or an area where you can bring in some sand, you can even have a sandcastle contest as part of the festivities.
Water is essential for a kids' beach party, but if you do not have a pool, you can always rent an inflatable waterslide for the day.
Prince and Princess Party
Rather than a traditional princess party that is usually just for girls, you can go for a modern take that allows for male and female guests to attend.
Have your guests dress up as their favorite prince, princess or other fairytale figure, and create a whimsical wonderland with castle-inspired décor and games.
A crown-shaped cake, a throne for the guest of honor and plenty of fun prizes are sure to make this party a success.

Pirate Party
Pirates are always popular around Halloween, especially with the popularity of Disney's pirate movies over the years.
Buy why wait for October to dress up like a pirate, or September to get to talk like one (on International Talk like a Pirate Day)?
You and your kids can put on your best pirate garb any month of the year for an outdoor pirate party in your backyard.
Transform your patio into the deck of a pirate ship with pirate-themed décor from your local party store, and organize games that pirates would play, like walking the plank and handing out treasure maps leading to booty hidden in your yard.
Stock up on eye patches beforehand, and be sure to fill a loot bag for each party guest to take home.
Tea Party
If you happen to have a fantastic garden in your backyard, that would be the ideal place to host a children's tea party, but you can also decorate your patio to create an elegant or whimsical place for afternoon tea.
Dressing up is part of the fun for this party idea, so make sure you send out invitations that reveal the theme and mention that guests should arrive in their finest outdoor tea attire.
You can go with a specific theme, like an Alice in Wonderland tea party, or you can create your own magical atmosphere with your child's favorite colors and plenty of floral or butterfly décor.
If you would like to include a fun project for the kids to participate in, you can pre-bake cupcakes and set up frosting and other decorating supplies to let the kids decorate their own cupcakes.
Pick up some inexpensive teacups at a thrift shop so that each guest will have her own teacup to take home with her.
Basic Kids' Outdoor Movie Night
Kids love movies and they love to play outside, so what better way to combine these two favorite pastimes than with a kids' outdoor movie night?
This works best if you already have a backyard theater, but you can rent the screen and projector for the day if you do not have a permanent setup.
This party theme is great for an easy birthday bash, but you can also use it for a back-to-school party or group play dates.
Make it more fun with theater snacks that are easy to prepare, such as popcorn, hot dogs and nachos.
If you have a fire pit, you can even help the kids roast their own hot dogs over the fire.
For seating, you can use patio furniture, bean bag chairs, floor cushions or blankets on your patio or grass.
Themed Kids' Outdoor Movie Night
For special occasions, or simply to take your movie night to the next level, you can make it a themed affair with your child's favorite movie as the focus.
Encourage guests to dress up as characters, decorate your patio with themed décor and organize games related to the movie you will be showing.
If it is for a birthday or other special occasion, make sure you put together themed gift bags for your guests to take home.

Halloween Party
Costumes and candy are really all it takes to put together a basic Halloween party, but you can make yours an occasion to remember by decorating your backyard and creating stations for different activities.
Include face painting, a pumpkin carving contest, Halloween crafts, and plenty of outdoor games, such as bobbing for apples.
If you would like this to take the place of traditional trick or treating, set up stations around your yard and have parents hand out candy as the kids make their way around your yard with their candy bags.
Pajama Party
A pajama party is the perfect idea for a kids' get-together that is easy to plan.
When you send out the invitations, make sure the other parents know that pajamas are the attire of the evening and, if you are going to make it a slumber party, make sure they know to send an outdoor sleeping bag along with their little one.
Set up board games, card games and craft stations to keep the kids busy until bedtime, then gather them around for ice cream and story time before heading home or off to their sleeping bags.
If your guests will be spending the night, be sure to have extra blankets on hand in case it gets a bit chilly, and place a couple of night-lights around your patio to lead the way to the bathroom.
Green Thumb Garden Party
Throw a gardening party in your backyard to make your child's next party unforgettable.
Send a seed packet as the invitation, and pass out small tote bags from the dollar store with kid-sized gardening tools and seed packets as party favors.
You can start the day by having the kids decorate small pots and plant tags as a craft project, and then set them aside to dry while the kids play garden-themed games or learn about taking care of a garden.
Once the pots are dry, let the kids get their hands dirty filling them with soil, planting their seeds and adding the plant tag to remind them what they are growing.
Be sure to send them home with printed instructions on how to care for their little potted plant once they get it home.
This outdoor party theme is a great option for those in search of an eco-friendly kids' party idea and is a great way to teach kids about nature.
Camping Party
Rather than a conventional indoor slumber party, make your child's next overnight get-together a camping-themed adventure that your guests are sure to remember.
Decorate your patio and yard like a campground or a lodge at a summer camp, and gather supplies to spend the night sleeping under the stars.
A fire pit is perfect for roasting hot dogs and making s'mores, but you can also use a barbecue grill or outdoor fireplace, if you do not have a fire pit.
Serve up camping treats like trail mix and jerky, spread their sleeping bags over your grass or patio, and tell ghost stories around the campfire.
To make the night even more fun, include some camping-themed craft projects or a game that involves following a map around your backyard.

Country Fair Party or Carnival Party
Depending on your child's preference, you can create an old-fashioned country fair atmosphere or a colorful carnival in your backyard.
For affairs with bigger budgets, consider renting a couple of carnival rides or hiring circus acts.
For smaller-budget parties, you can always stick to fun carnival games with prizes, pie eating contests with ribbons for the winners, and traditional fair food, such as hot dogs, popcorn, cotton candy and funnel cakes.
You can add to the fun even more by organizing a scavenger hunt that involves going around to the different game and craft booths to gather the items on the list.
Outdoor Party Ideas for Kids: Preparing Your Yard for the Party
When you have adults over for a bit of outdoor entertaining, you always make sure your yard and house are cleaned up and looking good for your guests.
But when your guests are children, you also need to make an extra effort to ensure that your yard is as safe as possible.
When you are picking up pet toys and rolling up the hose, keep your eye out for other tripping hazards, such as sprinkler heads or holes in your lawn.
If you plan to entertain in your backyard very often, you might want to consider installing an artificial grass lawn instead of a conventional lawn.
Not only will this provide an even, safer surface for kids to play, but it is easy to clean in the event of spilled juice or dropped lollipops.
This low-maintenance landscaping option also means no worries about brown spots from pets or dead spots in high-traffic areas, which makes synthetic turf a perfect choice for families who like to entertain.
Fake grass is always ready for a party, so you never have to worry about it being wet from watering earlier in the day or hurrying home to mow before you guests arrive.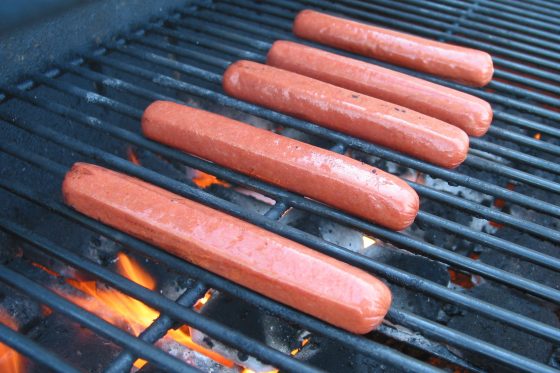 Here are 6 more things you should do to prepare for a kids' party in your backyard:
1. Remove anything breakable or dangerous from the area.
2. If you have a pool or other water features, make sure safety measures are in place and in working order to keep little partiers safe.
3. Not all little ones are comfortable around dogs, so you may want to make arrangements for keeping your pets somewhere other than your backyard during the party.
4. Avoid exposing your young guests to unnecessary chemicals by handling insects with natural pest control methods.
5. Make sure your fire pit, outdoor fireplace or grill are clean and working (if you will be using them).
6. Check with your guests' parents to make sure they do not have allergies or dietary restrictions.
With so many celebrations for birthdays, graduations and other special occasions, it can be challenging to keep coming up with new outdoor party ideas for kids.
Hopefully, these backyard theme party tips will help you transform your patio into a playful paradise where you guests will delight in activities and games, and you can become known as the best kids' party planner on the block!
Your Turn…
Do you have a favorite kids' party idea or tip? If so, let us know in the comments below.
Photo Credits (in order of appearance): stock.xchng, foobean01; stock.xchng, wemedge; morgueFile, jade; stock.xchng, 13dede; morgueFile, Seemann; morgueFile, cesstrelle.