Summer Annuals Guide: Top 10 To Plant Now In Southern California Gardens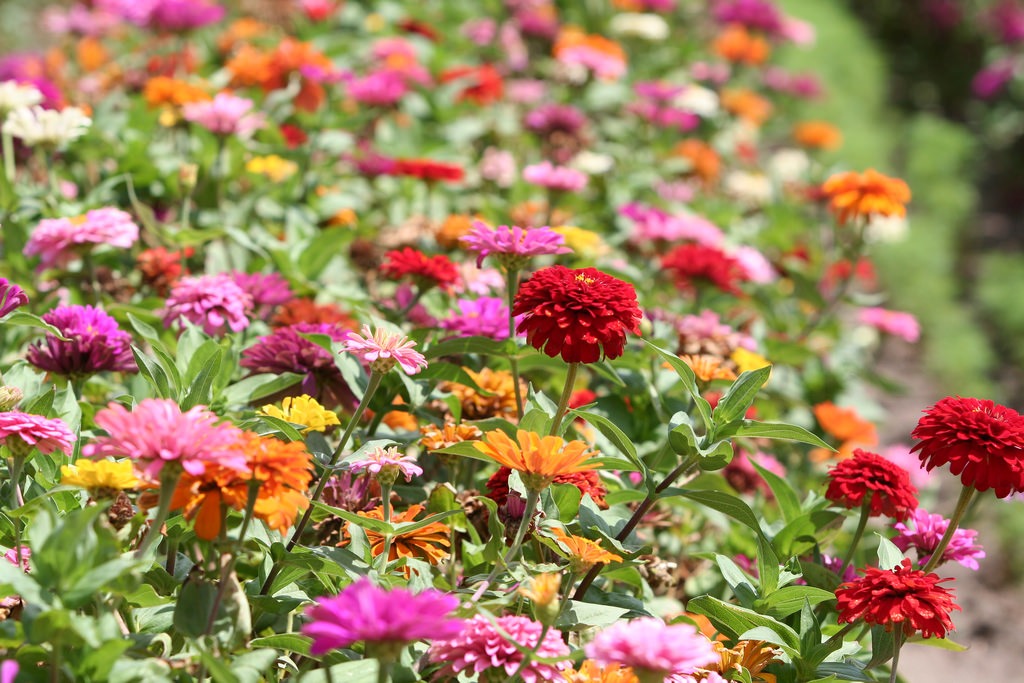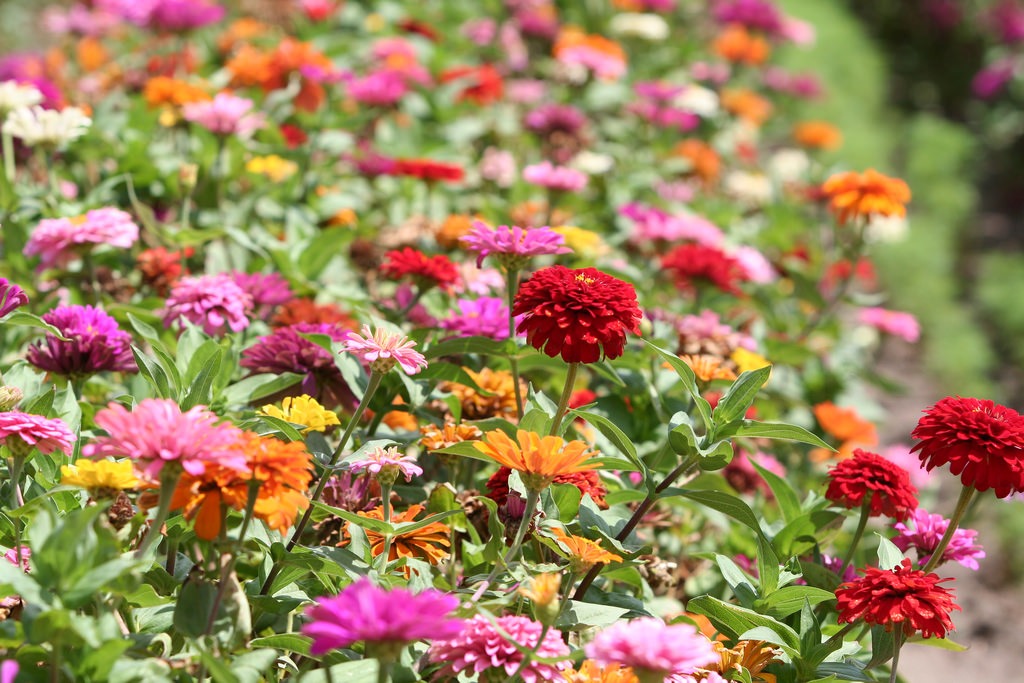 May is the perfect time to establish summer annuals so that they're ready for summer sunshine. Annuals are plants that complete their life cycle within the timespan of a year. They germinate, flower and set seed before perishing so that a new plant can grow in its place.
If you're looking for temporary color to spruce up your outdoor living area, consider the cheery annuals on this list.
The Benefits of Annuals 
Yes, they're temporary, but annuals are the perfect solution for covering bare spots in the yard during peak outdoor entertaining season. Their typically-bright flowers and foliage add more color than most perennials.
Gardeners can easily start them from seed or buy small plants from local nurseries in inexpensive six-packs. Annuals offer flexibility in that they look good in container gardens, as border plants and pretty much anywhere you'd like to insert them in a garden. Because they're one-season flowers, you can plant different types every year so the commitment is low.
Coleus 

Let now be the time to stuff shady or partially shady empty spots with coleus plants. While some varieties do flower, coleus are mostly planted for their colorful leaves and various patterns. Colors include lime green, green, purple, red, maroon and pink. They are considered annuals outside of their native environment in Southeast Asia, where these beauties would otherwise be perennials.
Pinch off flowers as they develop in order to keep plants bushy and make sure they receive regular water. Coleus look stunning when planted in container gardens.
Cosmos

These daisy-like flowers come in pink, white and red and sit on top of tall stalks reaching up to 6′ tall (staking may be required for those on the taller end) depending on the variety. Cosmos are grown for their showy flowers though we recently purchased chocolate cosmos which have small brown flowers that actually smell like chocolate. This plant is fantastic because it thrives even in poor growing conditions like clay soil but be careful with irrigation as overwatering results in fewer flowers.
Dahlias

Already-flowering dahlia plants that gardeners can stick in the ground for instant gratification start to arrive at Southern California nurseries in June. Flowers range in all shapes and sizes on up to 12″ wide dinner plate varieties. Cut them to provide dramatic color in household vases throughout summer. Dahlias sprout from tubers that occasionally will regrow themselves in perfect conditions (meaning the spot would need to stay bare with the tube in it) or some people remove and store tubers for the following growing season.
Tall dahlia plants require staking and it's important to keep an eye out for slugs that will devour them.
Zinnias

Use dwarf zinnias to add summer color (they bloom in pretty much every hue aside from blue) to a border or plant them in masses. Larger zinnias flowers bloom so large that they resemble dahlias. These flowers are extremely easy to grow and should look good throughout summer provided that expired flowers are deadheaded. The more flowers you cut, the more that will bloom so go ahead and fill multiple vases around the house. Birds, butterflies, and bees love them. Powdery mildew is their only real threat in climates with humidity.
Marigolds

While there are over 50 varieties of marigolds, the most commonly grown in Southern California gardens are African marigolds (tall) and French marigolds (dwarf with pom pom heads). Both types repel insects with their odor, making them excellent border plants for vegetable gardens.
Marigolds love heat and are easy to grow when kept out of the soggy soil. Crafters should dry flower heads and use them in potpourri or other DIY projects. Because they germinate quickly from seed, marigolds are great first seeds for kids to plant and often used in therapy gardens.
Lobelia

Low maintenance lobelia comes in both light and dark blue colors as well as white. Looking for color in a hanging basket? Lobelia will drape over the sides to about 24″. Height maxes out at about 10″ wherever it's planted. Hate deadheading? This plant requires none of it. Just trim it back whenever need be. Light blue versions have been bred to withstand more heat but most versions prefer partial sun or even shade.
Salvia 

There is a salvia (also called sage) for every garden and aside from adding pretty elongated blooms in shades from purple to white to red, they are staples for those wishing to attract birds and butterflies. Salvias have a reputation as water-wise with some native to California. However, many natives have adapted to go dormant in the summer so it's important to pick a variety that does well in your yard and will add the summer color you're after.
Dianthus

Dianthus probably have the strongest fragrance of all the flowers on this list. Colors include pink, white and lavender or mixed color. Blue-green leaves provide a welcome contrast to deep greens. They reach a height of up to 12″, love sun and the non-hybrid versions will bloom throughout the summer if deadheaded regularly.
Nasturtiums

Here is your edible annual! Not only can you dress a salad, flavor oils or use any part of a nasturtium as a garnish (it has a peppery flavor… these plants were used as a replacement for pepper during WWII), but its lily pad-shaped leaves and bright flowers spruce up any garden. They'll climb up palm trees or serve as a ground cover. Then, all of a sudden, they're gone. Nasturtiums thrive in poor soil with little to no maintenance.
Petunias

Do you need nonstop summer blooms? Of course, you do. Pretty trumpet-shaped pink, blue and purple petunias can help. Use them as a ground cover, in hanging baskets (they will cascade over the sides) or in container gardens. They'll start blooming in spring and continue until the fall. Petunias like fertile and well-draining soil, sunlight and they can cover big areas quickly within one growing season, reaching a height of only 6″ tall.
Your Turn…
What are your favorite annuals to plant in the garden?
Top photo credit: Flickr/amyashcraft