7 Ornamental Herbs to Soften Hardscapes (PRO Tips + Ideas)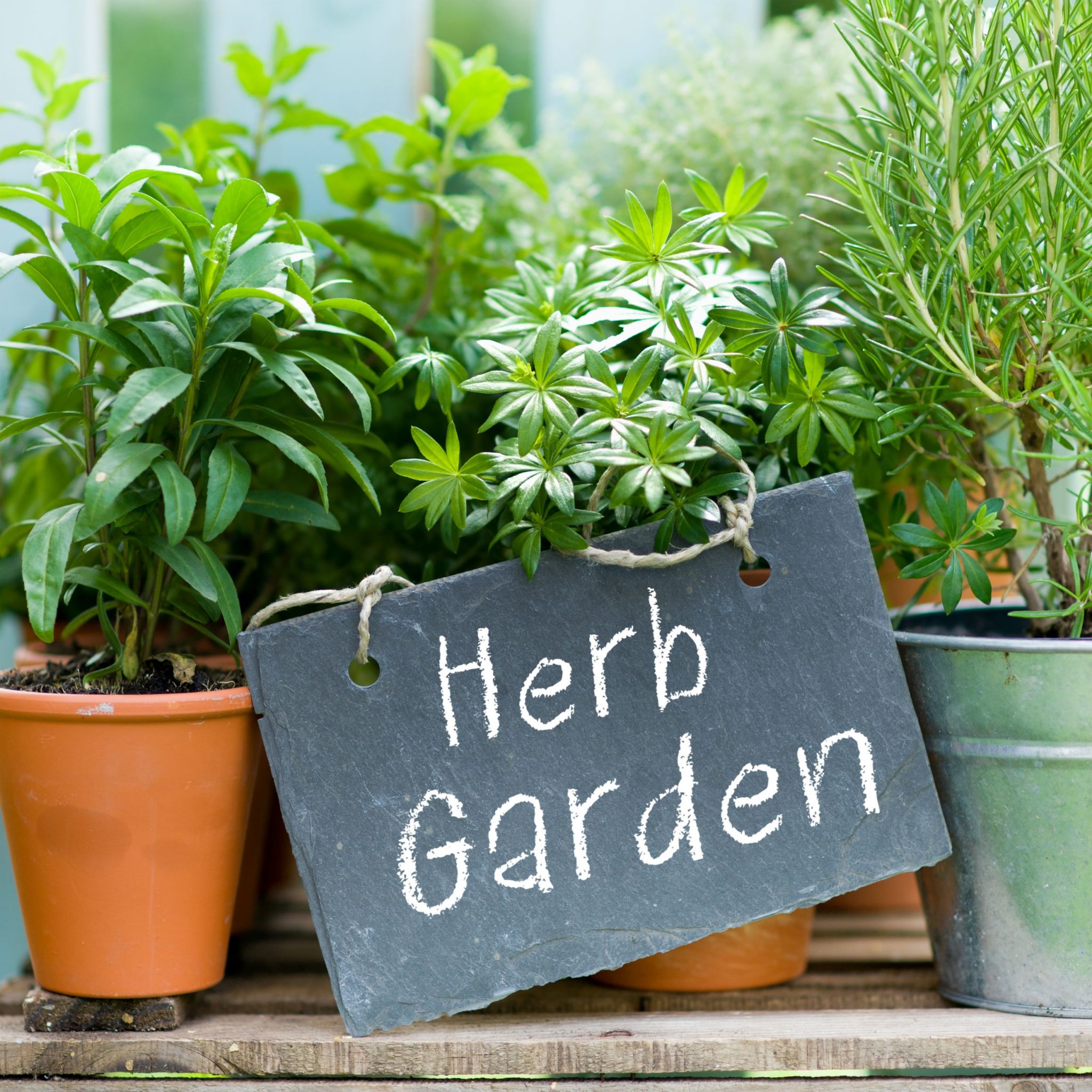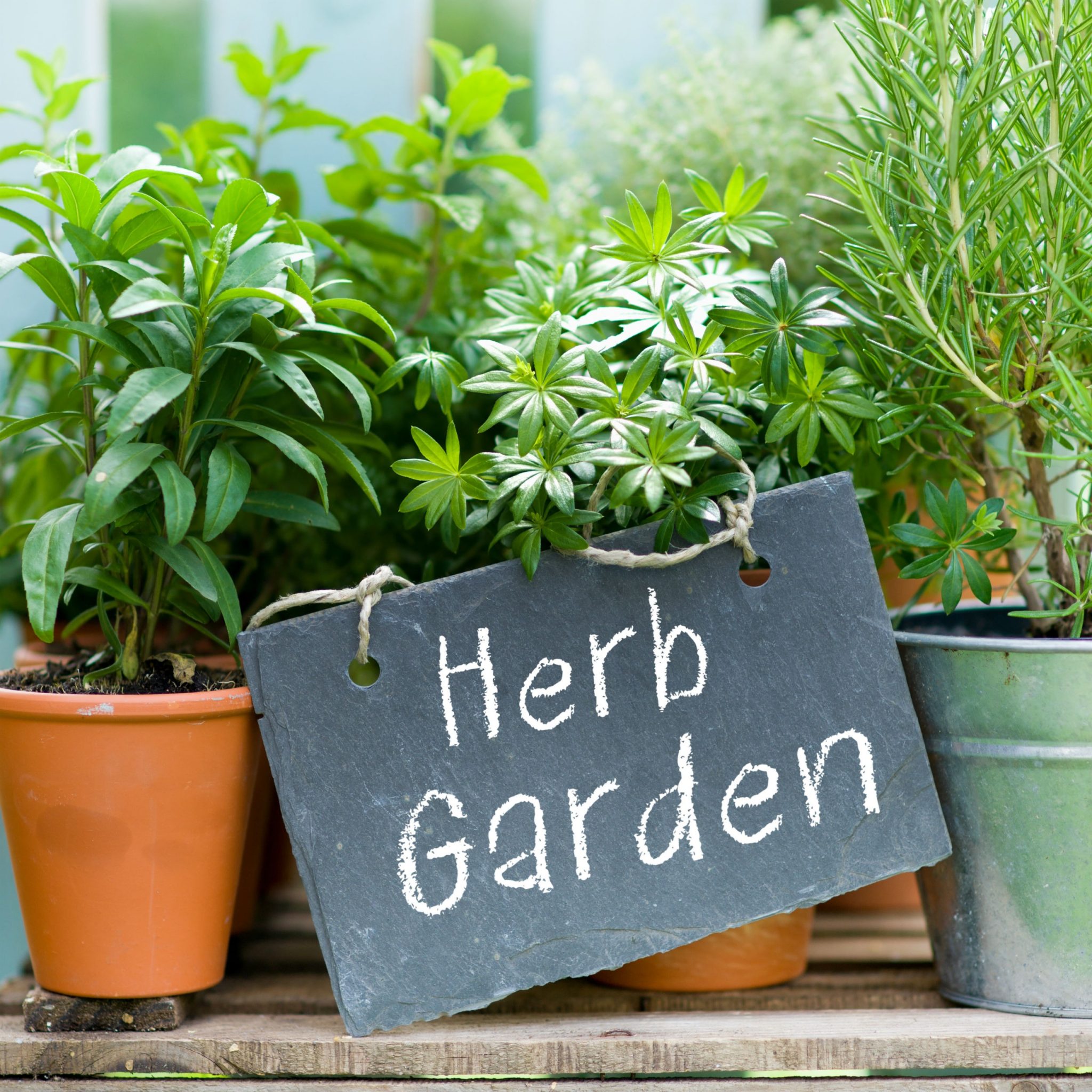 Hardscapes, such as paving stone walkways, stamped concrete patios and brick porches, are an integral part of your overall landscape design. Including hardscapes such as these allows you to create functional outdoor living areas or, in the case of walkways, connect outdoor spaces and guide guests to patios or through gardens.
While these hardscapes provide important functions and can be quite beautiful on their own, some can look bare or need a little softening by adding other textures. Take, for example, a concrete slab patio. Without welcoming furniture, a focal point and a mix of textures, this type of patio will look bare, overly simple and unattractive.
When designing and decorating our homes' interiors, most people mix soft and hard elements to create a welcoming, comfortable space for their families and guests to enjoy. For example, a sleek, modern kitchen may have softer touches, such as a round fruit basket or kitchen towels that provide a splash of color. Another example would be softening a living room with straight, hard lines by adding throw pillows in welcoming colors and soft textures.
Without this blend of textures to balance the spaces, living areas may appear stark and less inviting. One way to counter this and soften the hard lines of patios and walkways is to incorporate the color and softer texture of flowering herbs growing in containers, hanging planters or borders alongside your hardscapes.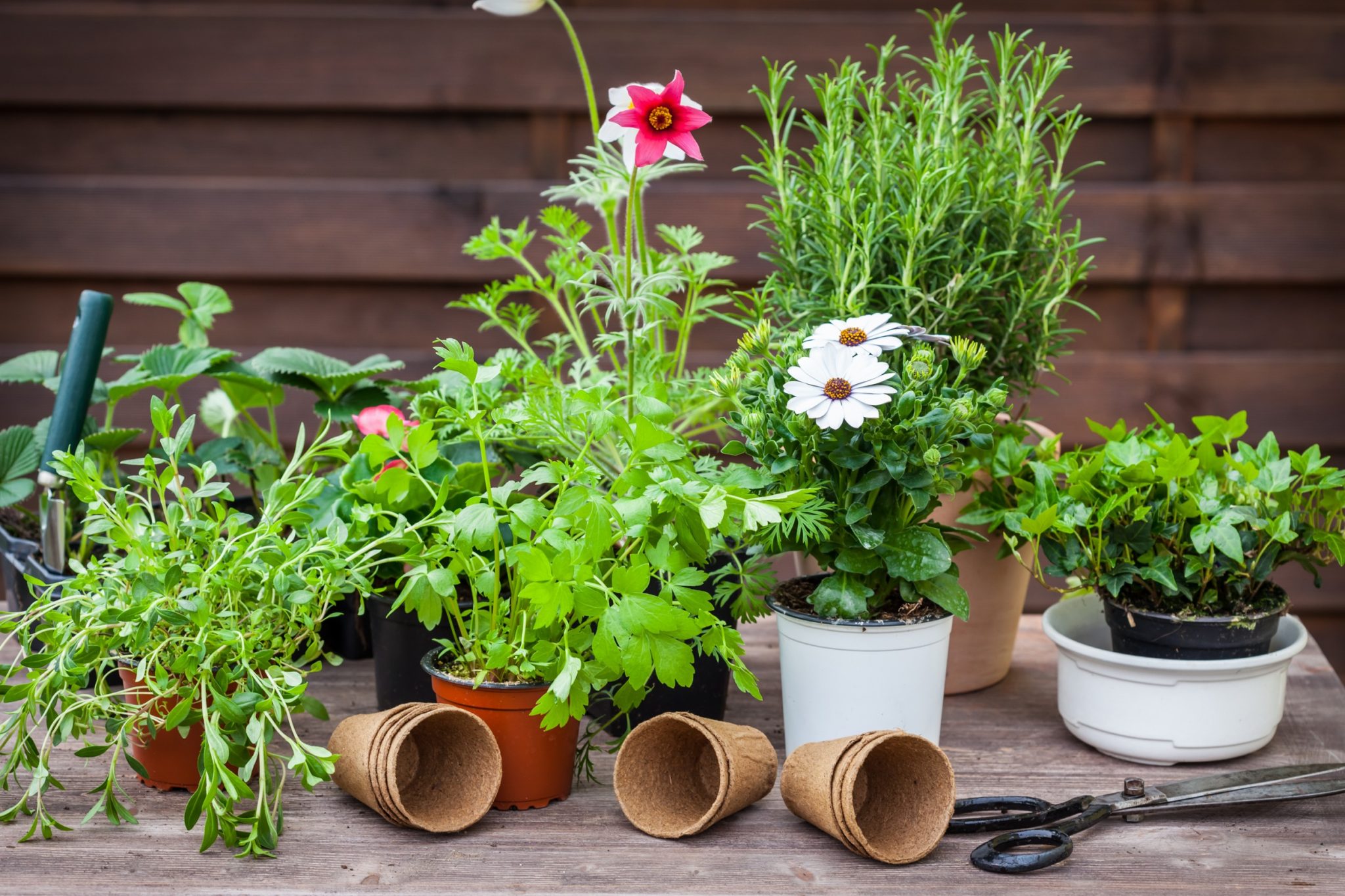 Ornamental Herbs to Soften Hardscapes
Almost any herb can be used as an ornamental addition and can be grown in containers or borders. This allows you to choose from a wide variety of options to incorporate the colors and textures that will best complement your outdoor décor.
Here are seven ornamental herbs to consider using in or near your outdoor living areas.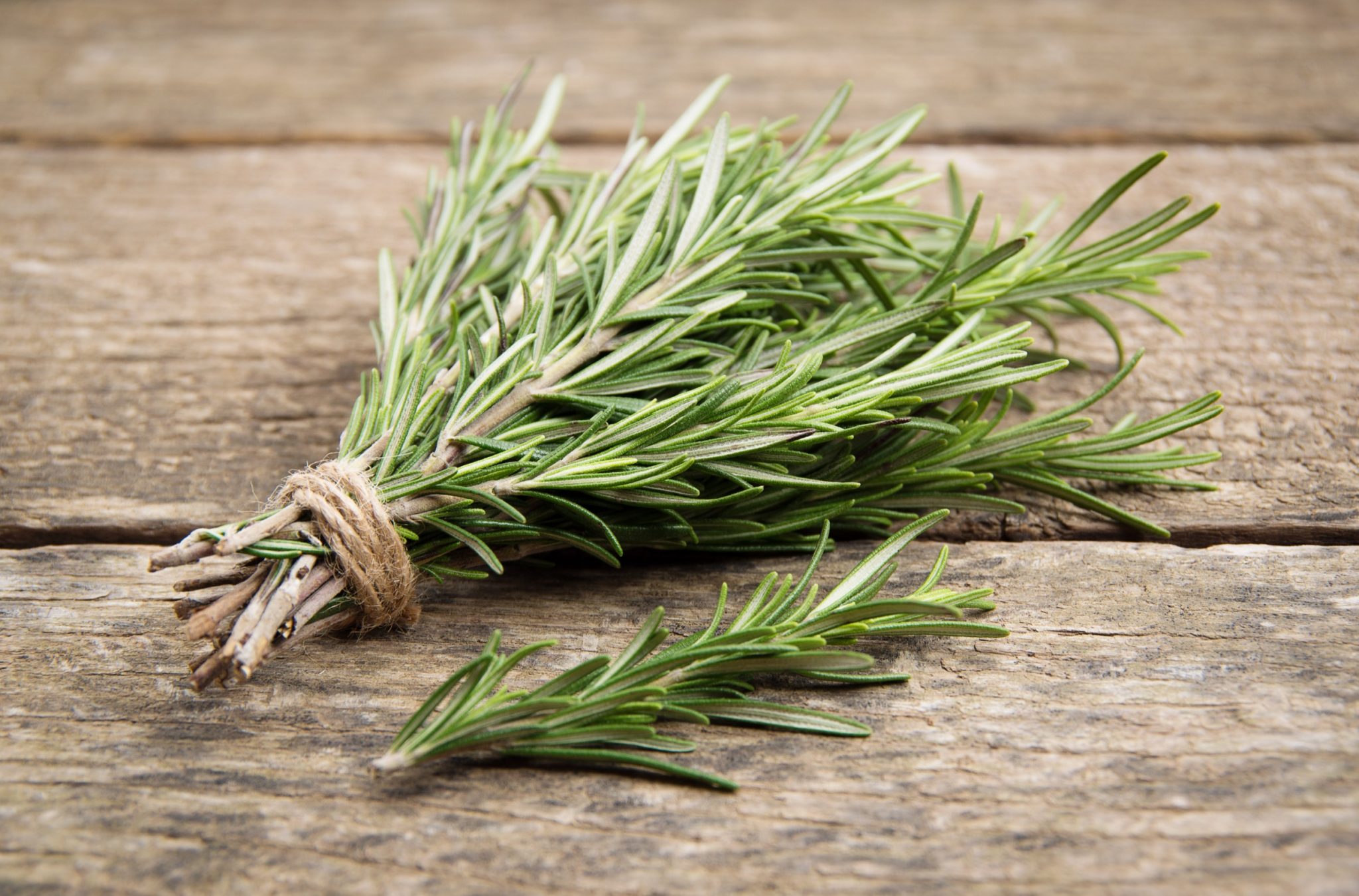 1. Rosemary
Rosemary is a sturdy herb that comes in lots of varieties and is easy to grow. It is a drought-tolerant herb that can be grown in borders or containers and can even be used to create manicured hedges. If you choose to grow a culinary variety to soften hardscapes, you will have the benefit of adding its vibrant, green leaves and blue flowers to your outdoor décor, while also having the option of cutting off sprigs for baking rosemary bread or flavoring meat and vegetable dishes. As an added bonus, you can also toss a couple of sprigs in the fire in your barbecue, fire pit or patio fireplace to ward off mosquitoes.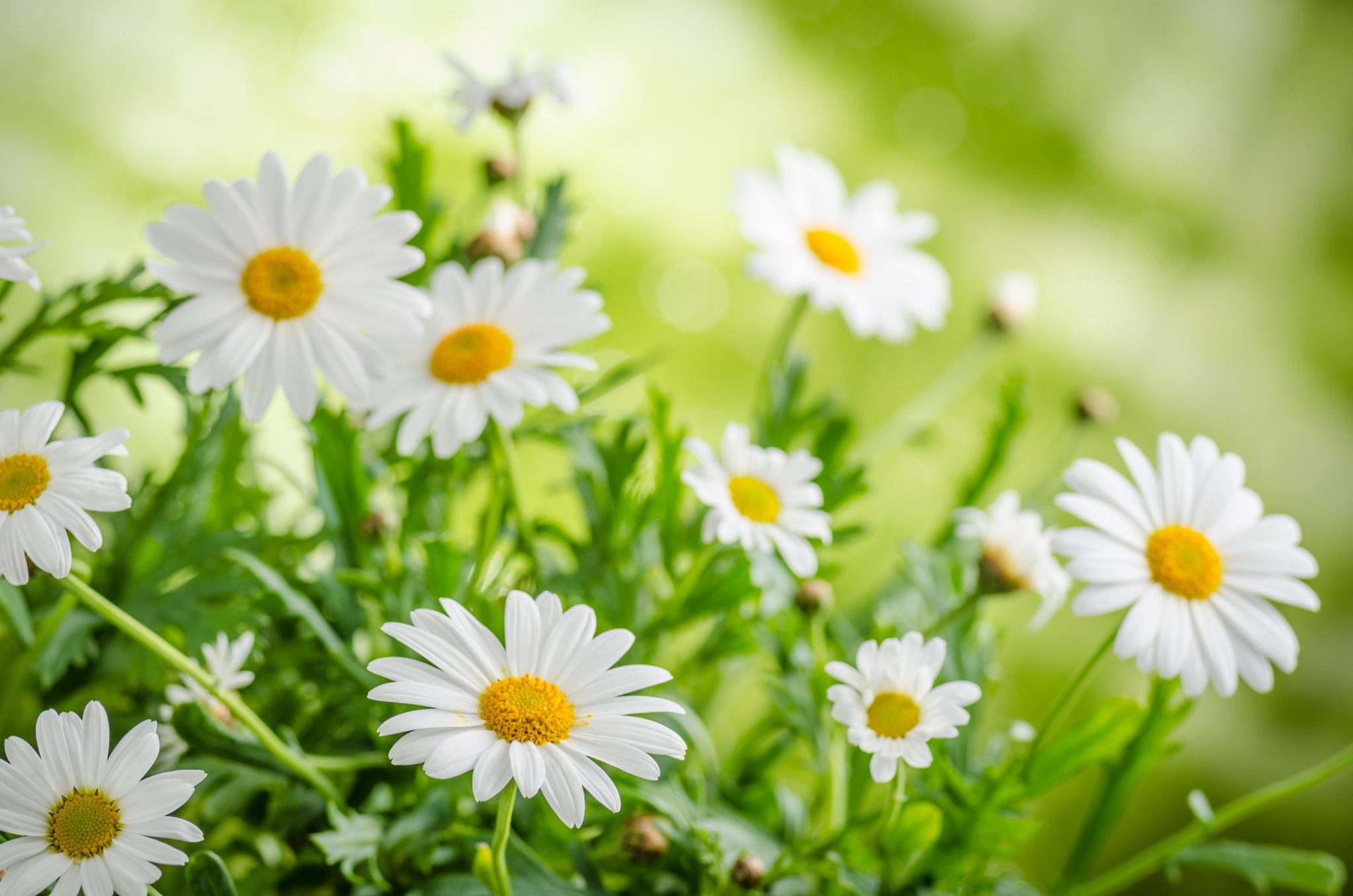 2. Chamomile
Chamomile flowers look like miniature daisies and are a beautiful, low-water addition to your patio décor. When flowering, this herb brings green, white and yellow hues to soften concrete or brick hardscapes. Throughout the years, chamomile has been used as a natural remedy for many ailments. The most popular use is to dry the flowers to make an herbal tea that soothes your stomach and aids in getting a good night's sleep. Chamomile grows well in a container or in borders around your patio.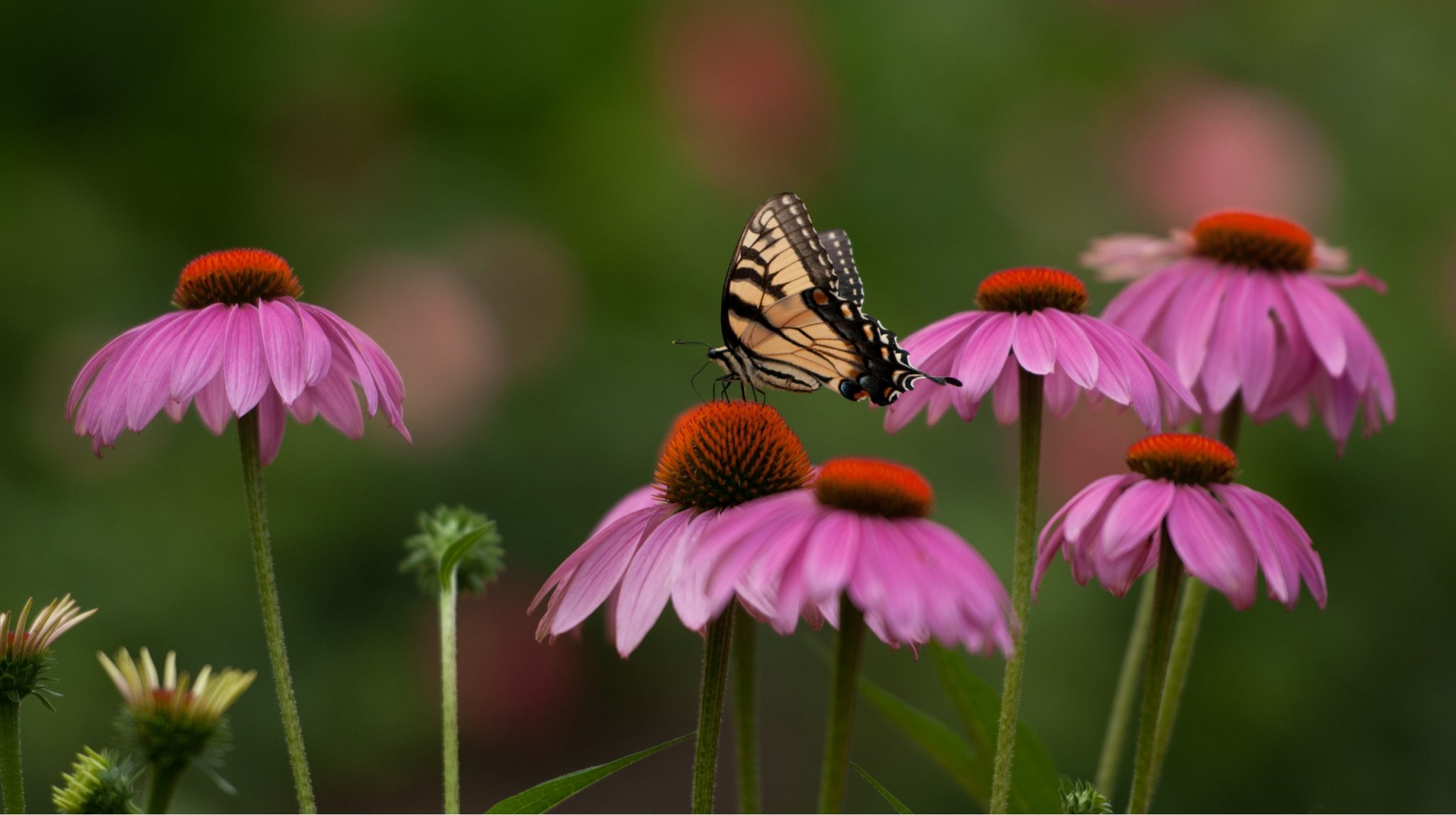 3. Echinacea
Echinacea is another herb with a daisy-like flower, but the blooms on this plant are much larger than those of chamomile. Depending on the variety you choose, your Echinacea may have white, yellow, orange, pink, pinkish-purple, violet or pinkish-red flowers. Many available varieties are primarily grown for ornamental purposes, but if you choose a medicinal variety, you can make herbal teas with fresh or dried flowers, which is believed to boost your immune system and help fight off the common cold. Echinacea is a fantastic choice for ornamental borders and can be planted in bunches among other flowering herbs or ornamental plants. An added bonus with Echinacea is that it can help attract butterflies to your yard.

4. Thyme
There are many varieties of thyme from which to choose. Foliage colors include light green, dark green and a gray-green color that is particularly good for adding a softer hue to hardscapes. Blooms may come in white, red, pink or lavender. Creeping thyme, in particular, is a perfect choice for softening walkways and can be planted along the border or between stepping stones. It can also be used as a ground cover alternative to natural grass lawns and can withstand some traffic.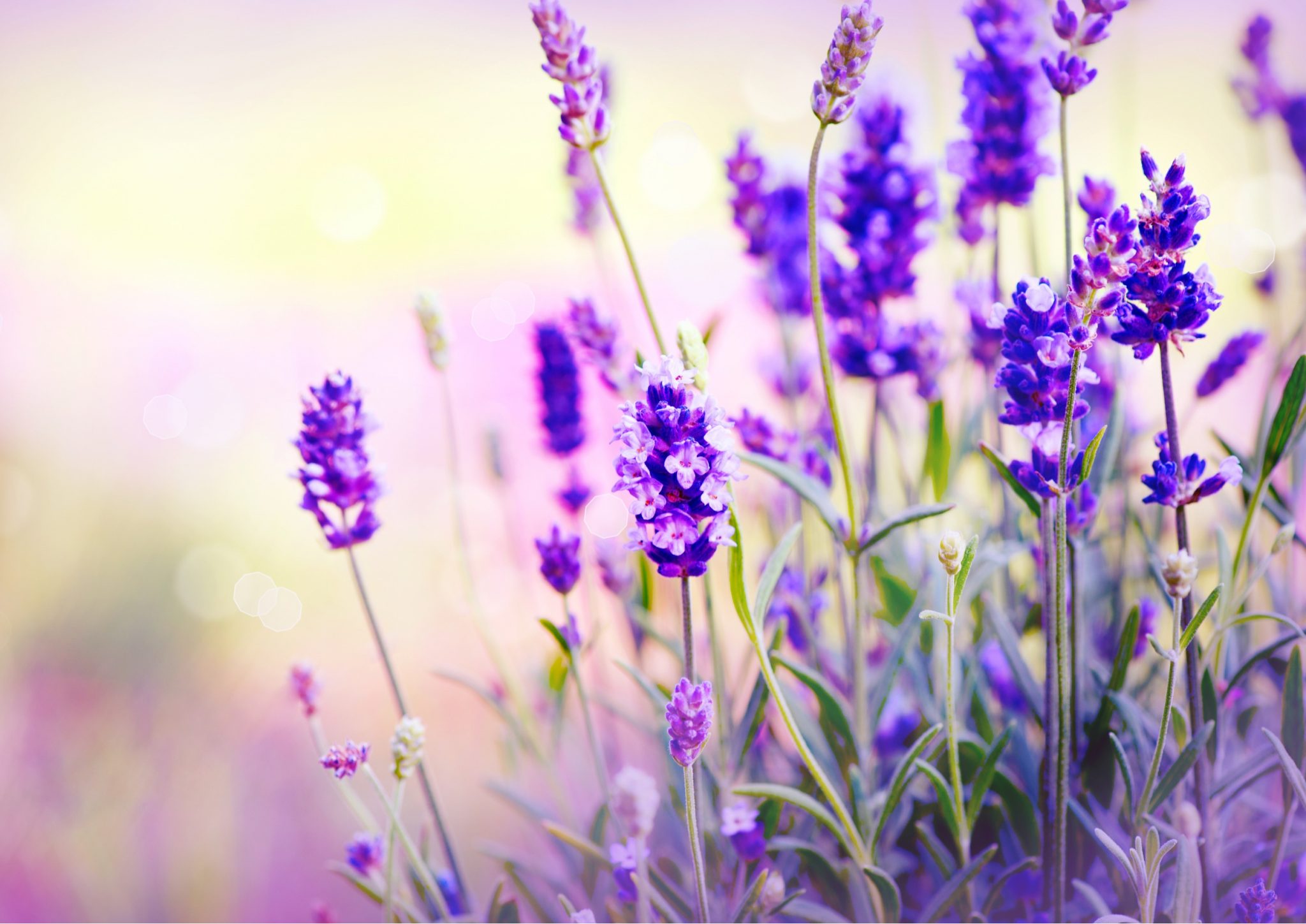 5. Lavender
Lavender is a tried-and-true landscaping option that is drought tolerant, fragrant, low maintenance and beautiful. It can be grown in containers, but it is most often planted in borders where it adds a delicate color and texture to your garden or outdoor living area. Lavender flowers can be dried for use in sachets, teas or cooking. It is also a good choice for homeowners looking for a flowering herb that will help naturally repel insects, such as flies, mosquitoes and fleas.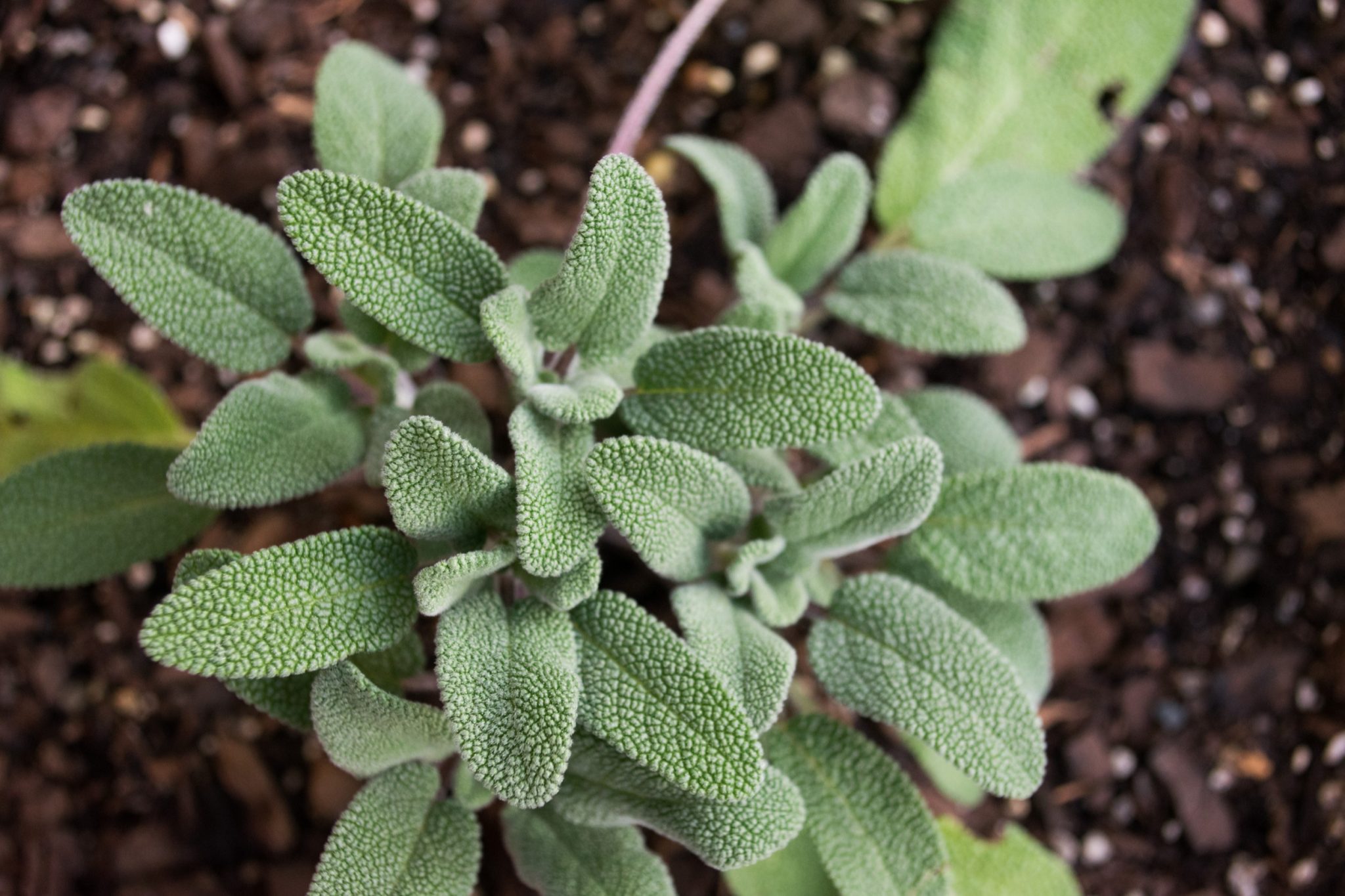 6. Sage
You have several options when it comes to choosing sage for your borders or container garden, but if you plan on using it for culinary purposes, garden sage is the ideal choice. Any sage that you choose brings soft, silvery- or gray-green foliage to soften your hardscapes and it is most common to see blooms in shades of pink, blue, lavender or purple. Aside from culinary uses and a long list of natural remedies that include sage, it can also be burned in your outdoor fireplace or fire pit to ward off mosquitoes with its fragrant smoke. Additionally, if you are looking for drought-tolerant options, sage is an excellent choice.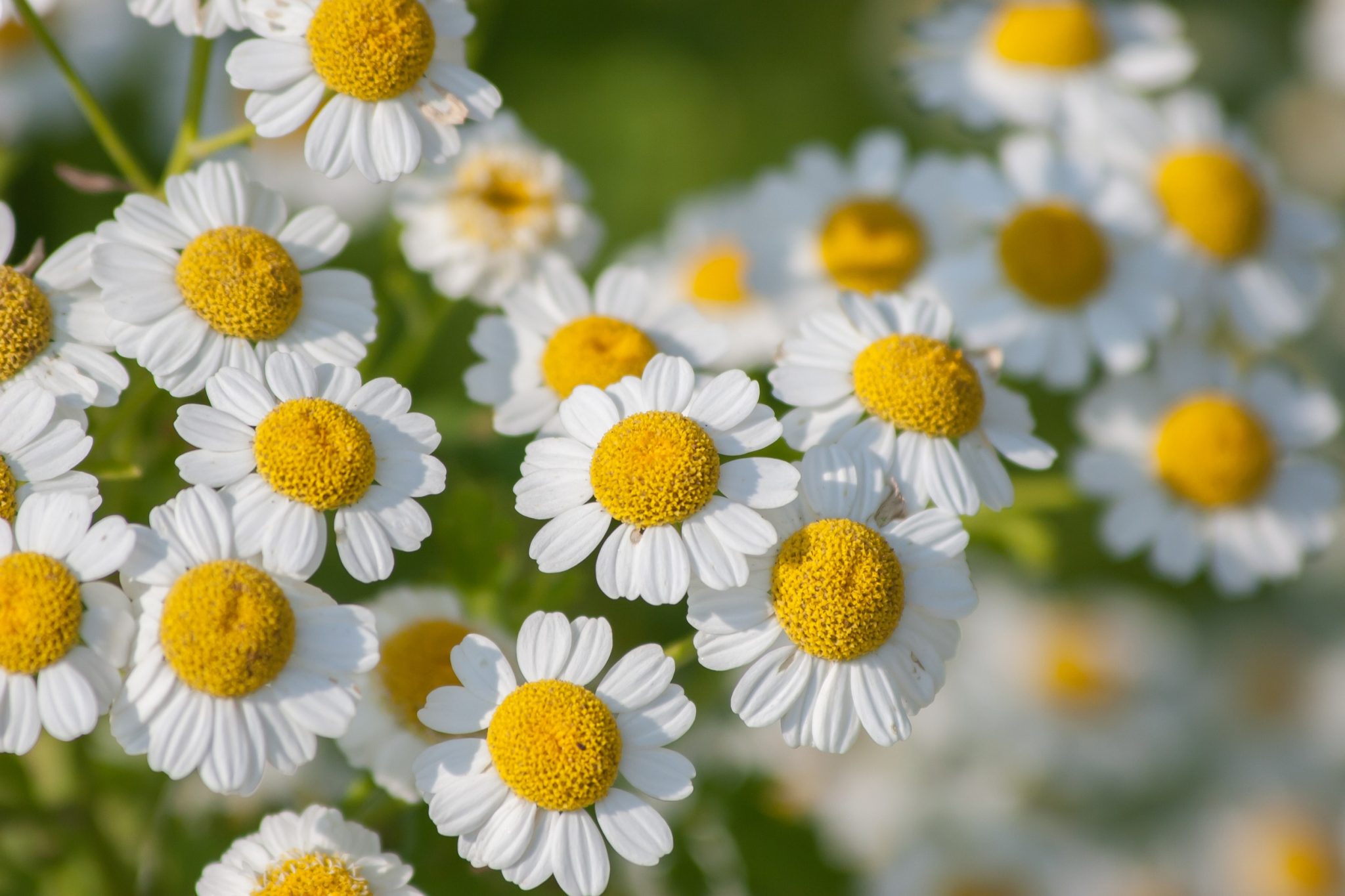 7. Feverfew
Feverfew is best known for its medicinal purposes, which include treating headaches, migraines and fever. However, for ornamental purposes, it brings tons of delicate, white, daisy-like blooms set against green foliage to soften hardscapes and bring color and texture to your outdoor living areas. If this perennial herb starts to get a bit leggy on you, you can simply cut it back and start over. Plus, it thrives in containers, so it is a perfect addition to a patio container garden.
Additional Resources for Growing Herbs