How to Landscape Your Southern California Coastal Yard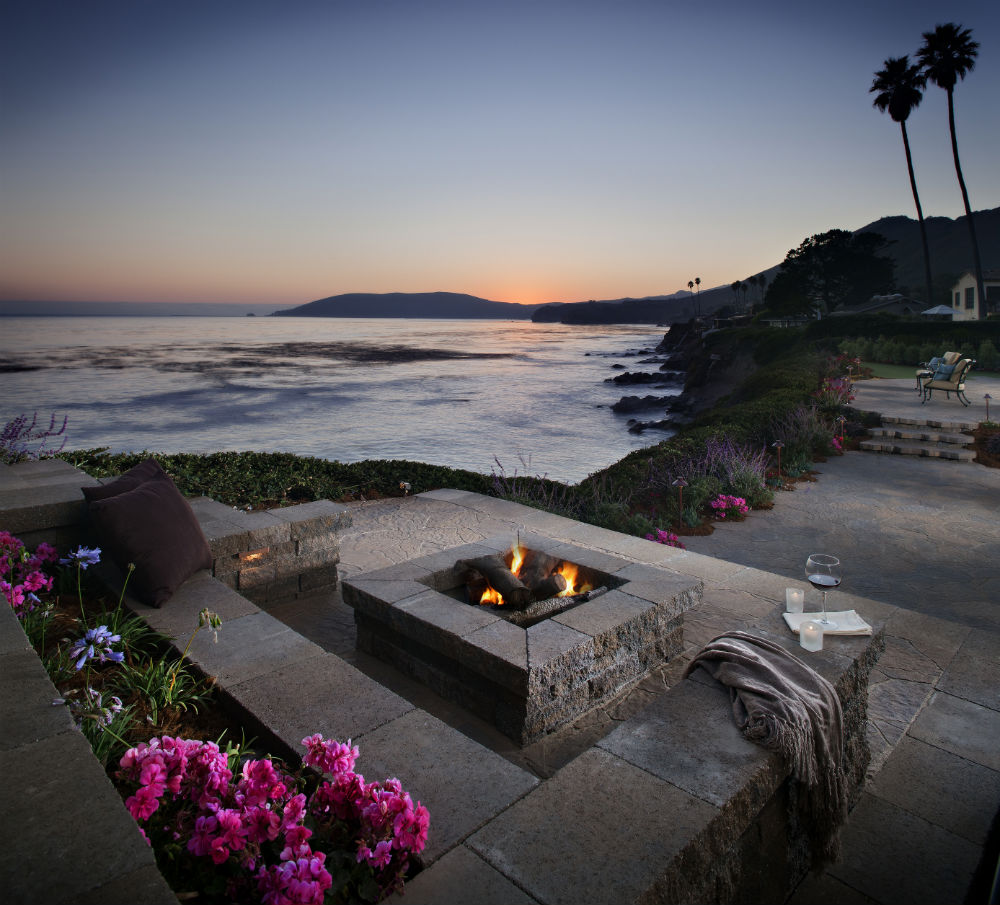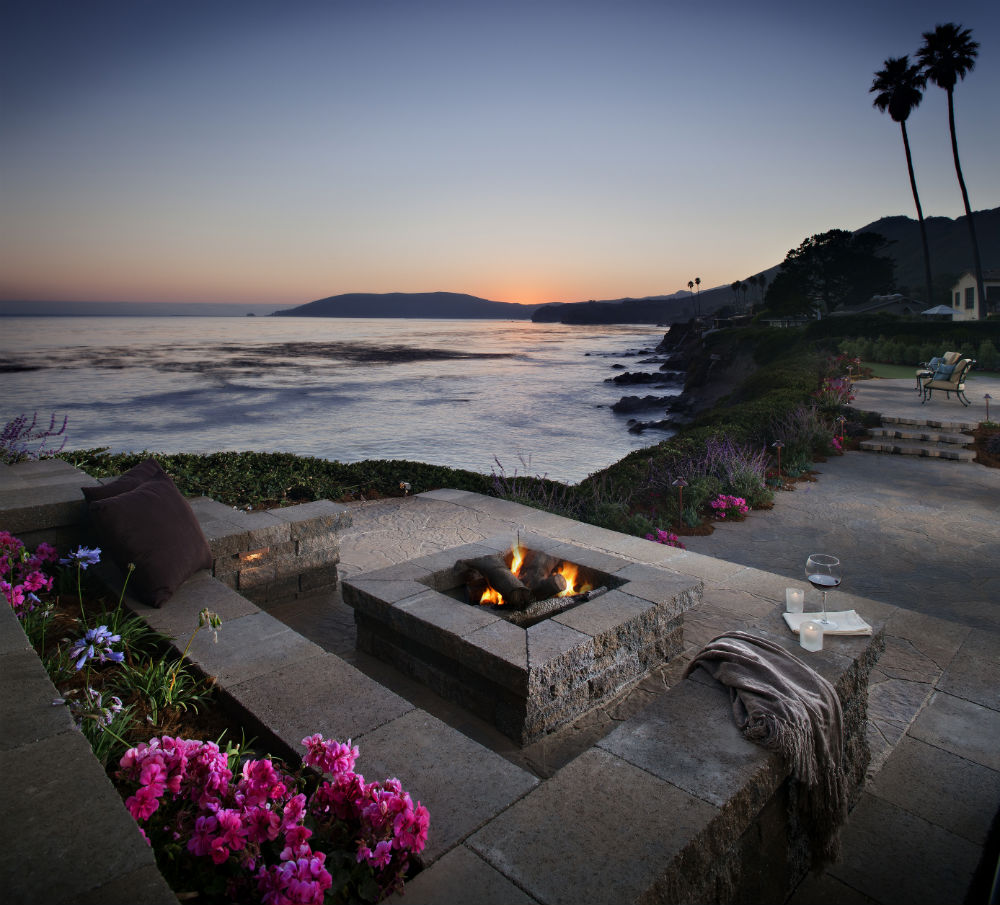 Living by the water here in Southern California has to be one of life's greatest joys. Falling asleep to the sound of waves, watching epic sunsets, and entertaining against nature's stunning backdrop are prime selling points to be sure. Then again, the deteriorating effects of salt in the air, windy conditions, and constant moisture mean you have to think very carefully about how you landscape in order to take full advantage of your coastal perch.
Once you consider the prevailing factors of coastal living, however, it's easy enough to landscape around them, and even take advantage of the special characteristics of settling close to the water, so you end up with a landscaping look that optimizes your beautiful location.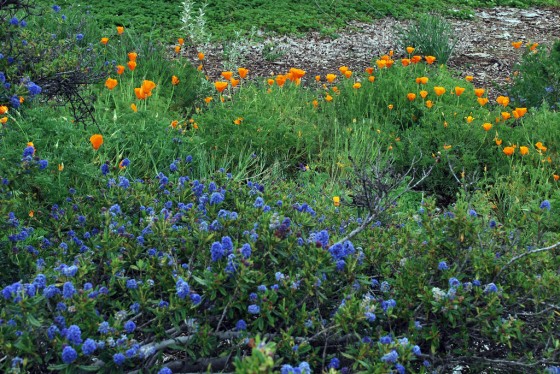 Southern California Coastal Landscaping Dos and Don'ts
If you choose to live by the coast, it stands to reason that you're a fan of natural landscapes. If that's the case, how you choose to landscape your yard will probably reflect this sensibility. Most coastal homes sit on "undone," "wild" plots of land, and the water close to your residence certainly doesn't have perfect, straight lines. Neither should your landscaping.
Themes — 
Consider what look you want before choosing your plants and hardscape materials. For a tropical backyard, you'll want to choose palms and hardwoods for decking. For a zen landscaping look, consider bonsai shapes and stone and wood materials. Whatever you choose, keep in mind that coastal landscapes are their own decoration and your backyard should accentuate the natural elements, and not compete with them.
Planting —
To accentuate nature's looser lines, shear hedges in a natural shape, rather than cut them straight across and in severe lines.
Choose a variety of mid-sized shrubs to low-lying ground cover, and use different-sized and colored plants to create textured layers. Sculptural plants, like bonsai, also lend a fluid look to a coastal landscape that mirrors the water.
Mounding shrubs such as Santa Barbara daisies and artemisia can also copy the curves of coastal land and the water to bring the nature outside your door right up to your threshold.
Succulents add luster to a coastal landscape, too, and make for lush, low-maintenance container plants. Add these to tables, and clustered on the patio for visual interest that doesn't compete with the landscape unfolding in front of you.
When selecting containers, choose simple, clean forms and plant sculptural shapes that capture the light and provide some contrast to the sweeping expanse of water and sky.
Use driftwood as garden edging and borders,
Rather than planting planned flower beds, place planters of brightly colored flowers near windows and outdoor seating. This approach decorates spaces without competing. You can also more successfully include non-native plants and tropical plants this way.
Avoid planting a large expanse of lawn, which require more time, water, and maintenance to keep up near coastal environments.
Consider ground covers such as beach wormwood to provide erosion control if you are near steep slopes or banks leading down to the water.
Plants can be strategically placed for windbreaks if you want to soften the ocean breeze a bit from blowing over your backyard. Plant multiple native species in a ragged line and vary the size and pattern of the trees and bushes you plant to slow the wind down to a more manageable breeze. Hedges also provide nice windbreaks. Try Austin Griffin manzanita for an especially effective wind buffer.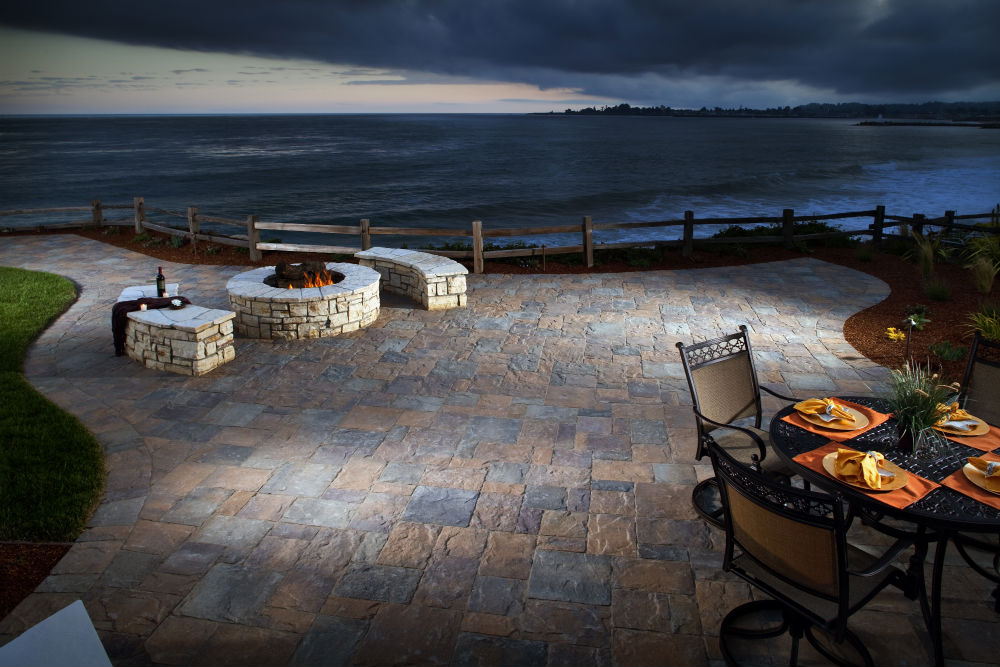 Hardscape —
Choose natural lines for patios and retaining walls to emphasize the "imperfect" yet still symmetrical  lines of nature.
Adopt this same approach with pathways. Keep them fluid and swooping as opposed to severe and straight.
Try to limit your hardscape to one-third the space of your backyard so it doesn't overpower the naturalistic look of the coastal landscape.
Use as many natural elements as possible, including stone, ornamental gravel, and decorative boulders.
Pale pavers accentuate coastal areas nicely because they reflect the light and don't absorb the heat as readily as darker-colored pavers or stone.
If you want to provide windbreaks, a fence high enough to provide a buffer but low enough to still afford a view can be an option.
If you choose shade structures, ensure they don't impede the view. Locate pergolas and gazebos in such a way that they provide a lookout to the water.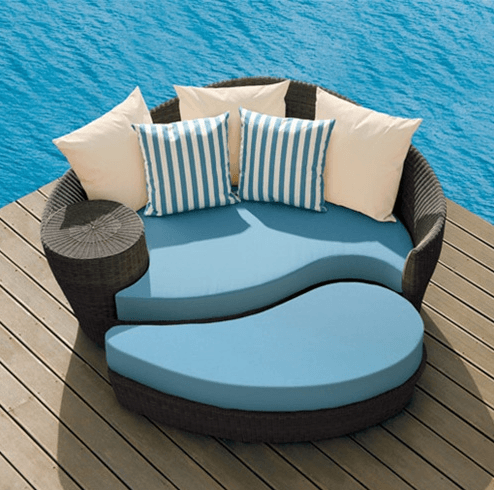 Furniture —
Because whatever you put outside will deteriorate much more quickly in salt air than in other outdoor environments, choose materials that can withstand the conditions. Select hardwoods such as ipe, which is a tropical hardwood acclimated to withstand moisture and decay. Ipe is a great choice for outdoor furniture and decking due to its strength and reliability in enduring coastal conditions. Its main selling point – its strength – also means it's not so easy to find it available in outdoor furniture, because it's hard to "mold" into shapes. Keep looking though, because pie furniture is out there.
Teak is another option for outdoor furniture, and it will retain its original color if you treat it with the right oil and stain it regularly. Otherwise, your teak will fade to its trademark silvery gray, which may be exactly the look you want. If you go with teak, choose the premum-grade, kiln-dried teak only.
If you'd rather avoid wood altogether, cast aluminum is a nice choice for beachfront properties. Apply a coat of car wax to repel water damage and clean your furniture often.
Galvanized or stainless steel pieces (choose type 316 with an electropolished finish if possible) will repel rush and always choose UV-resistant paints and polyester or acrylic fabrics for your furniture to prevent sun fading and mildew.
Avoid wicker furniture and powder-coasted aluminum at all costs because those materials will not stand up to coastal conditions.
As for fun outdoor accents, a fire pit, outdoor kitchen and vanishing edge pool maximize the entertainment value of your coastal property and practically guarantee you'll spend most of your time outside. Inexpensive accents include hammocks, and outdoor day beds.
When choosing colors, keep in mind that bright, vibrant colors offset the muted tones of the coastal landscape and provide visual interest. Consider shades of orange and yellow to pick up the colors of the sunset, and bright blues and popping whites to pump up the seascape a notch. Avoid muddy colors, which dulls your surroundings.

Lighting —
Don't bring too much glare into your backyard, which can outshine the beauty of the natural landscape. You want to accent, not overpower. Lighting should stay fairly muted with brighter spotlights on areas of visual interest – that bonsai tree for instance. Allow your lighting to create shadows and other drama. Put lighting behind landscape features instead of in front of them to accomplish this look.
Keep the color of your lights fairly colorless so you're not adding competing shades to your landscape.
Be sure to use light shields to avoid light pollution.
Use tiki torches if your backyard has a more tropical look to create even more drama.

Best Coastal Landscaping Plants
We already mentioned the salt air, wind, and moisture, but it's also important to take into account the slopes commonly located close to Southern California coastal homes, and scrubby dirt ill-suited to plant growth when landscaping. Because these factors can inhibit plant growth, choosing native plants is always a good idea – for coastal landscaping in particular. That's because native plants are already adapted to the environment and can easily withstand whatever the coastal environment throws at them.
Native, ornamental grasses are beautiful landscaping choices for large expanses because they sway in the wind and mimic the movement of the water. Other native plants lend shots of color to pop the landscape, and still others, attract butterflies, bees, and wildlife to give your landscape a truly natural look.
Native plants commonly used in California coastal landscapes include these drought-resistant varieties:
Ornamental grasses
San Diego Bent Grass: offers quick, even growth
Salt Grass: grows well in salty soils and conditions
Giant Wild Rye: this large clumping grass grows native on slopes and is good for covering large areas
Canyon Prince Wild Rye: lends pretty accents to landscaping
Creeping Wild Rye: offers a good ground cover option
Deergrass: often used as an accent plant or in group plantings
Nodding Needle Grass: used for coastal scrub plantings
Shrubs
Del Mar Manzanita:  this local variety is seen often in coastal landscapes
California Sagebrush: grows up to five feet and attracts wildlife
Coast Sunflower: this is a California coastal shrub daisy
Black Sage: this native shrub is wild coastal sage
Coastal Goldenbrush: this shrub flowers in the summer
Saint Catherine's Lace: this is a pretty shrub that grows well in San Diego's coastal region
Lemonade Berry: an easy-to-grow, evergreen shrub good for garden screening
Perennials
Seaside Daisy: this variety grows well in coastal sand and is a nice splash of color in coastal landscaping
Sea Dahlia: this grows well in coastal areas and has a striking yellow bloom
Checkerbloom: this perennial grows well with coastal sage scrub and attracts butterflies
Dune Tansy: this species is aromatic and has small yellow flowers
Annuals
Sand Verbena: this variety grows pretty, small, golden flowers for a pop of color
Popcorn Flower: a member of the forget-me-not family, this variety blooms small, white flowers
Goldfields: this native annual can grow into big displays of bright yellow blooms
California Aster: use this variety to attract butterflies and bring some color to coastal gardens
Succulents
Coast Cholla: a native plant that's part of the cactus variety, so will produce spines
Shaw's Agave: this succulent produces blue-green-colored leaves
Your Turn…
If you're lucky enough to live close to the water, be sure to optimize those amazing views with the right landscaping. There's hundreds of ways to optimize your lovely lookout, and the sky really is the limit on why you can do to accentuate your view. What is your favorite coastal landscaping tip?