How to Paint Wicker Furniture
Wicker patio furniture, generally made of woven rattan, bamboo, willow, reed, or cane, is an attractive, versatile and quite popular choice. Wicker can fit with almost any décor and can bring a bit of whimsy or cottage charm to your outdoor living area. For all the positives it brings to your patio, the problem with natural wicker furniture is that, without proper care, it does not hold up to the elements and can age poorly.
Fortunately, this is easy to remedy with regular maintenance, including cleaning, painting and sealing your furniture.
How to Clean Wicker Garden Furniture
The first step in helping your wicker furniture last longer is to regularly clean it. You can vacuum dust and small debris with a handheld vacuum or a vacuum with a dust attachment. You can also mix a small amount of mild soap in warm water and use a sponge to gently wipe it down. Alternatively, you can spray it off with a hose and nozzle, but keep in mind that a strong spray of water can damage the wicker or paint. If you clean your wicker furniture with a wet method, make sure the pieces are completely dry before anyone uses them. Wet wicker will stretch and deform.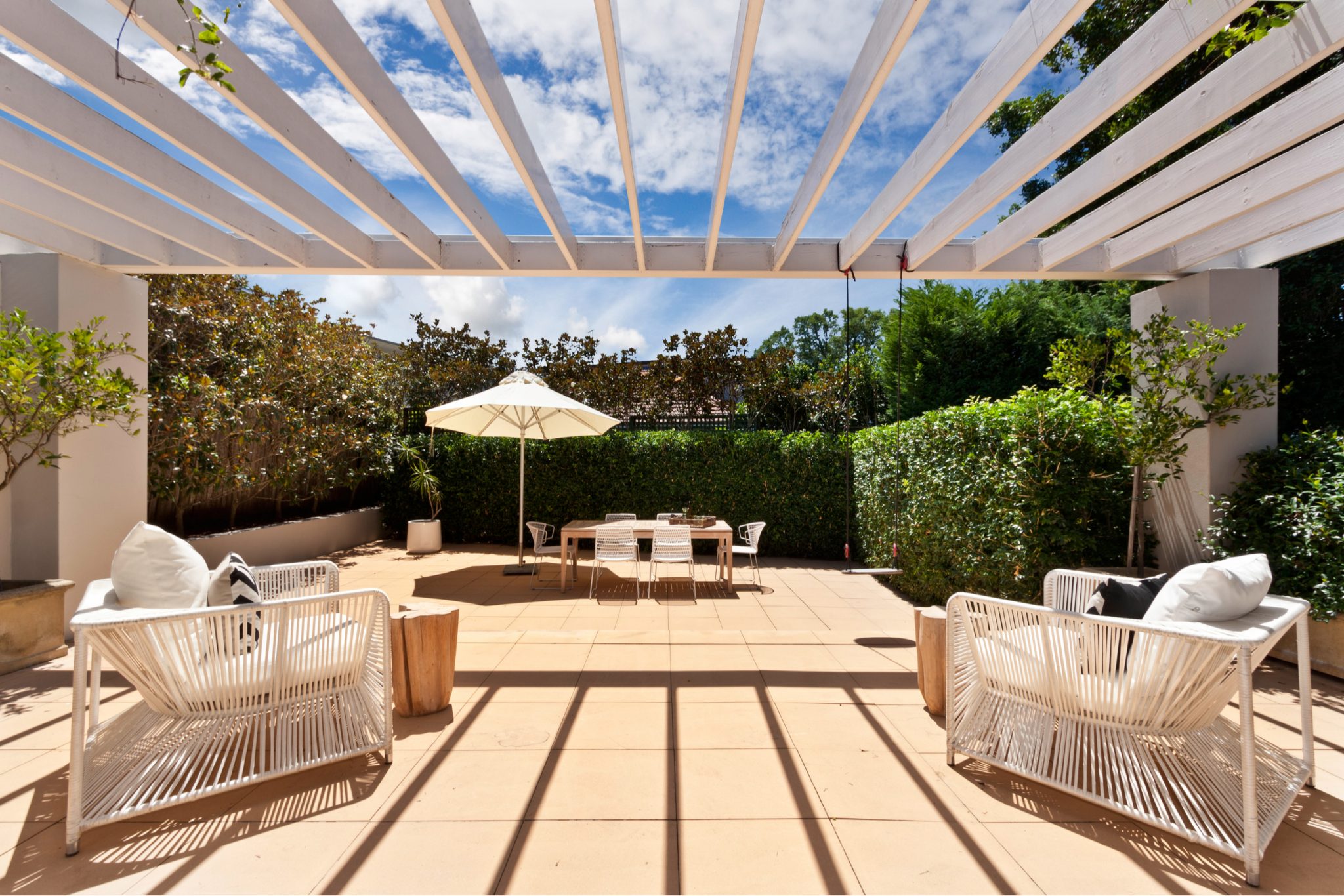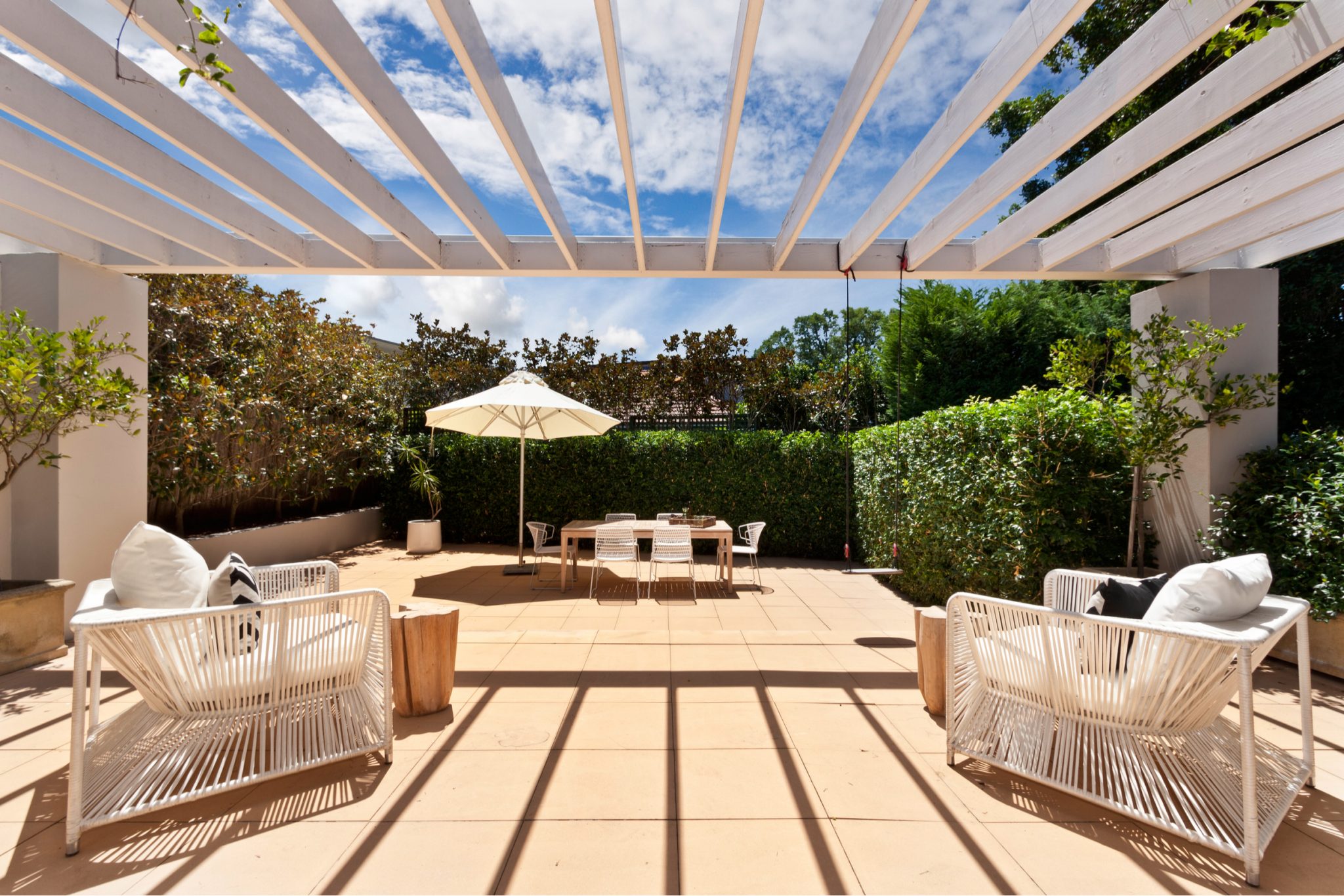 How to Remove Old Paint from Wicker Furniture
You should paint or stain your outdoor wicker furniture every few years to keep it looking its best and increase its longevity. Of course, before adding a fresh coat of paint, you will need to remove the old paint. To remove the paint, you can use a small scraper, flathead screwdriver or wire brush. Be gentle, since any bit of roughness can damage the woven material. You can also use a garden hose with a spray nozzle or even a pressure washer if you are particularly careful, but, while these methods are more convenient, they also increase the chance of damaging your favorite wicker chair or sofa. If you do use a wet method, make sure your furniture dries completely before you take any other steps.
How to Paint Wicker Garden Furniture
Whether you use a paint sprayer or cans of spray paint, you are going to be spray painting. You can paint your furniture with a paintbrush, but this is far more time consuming and quite a pain to make sure you get the paint evenly distributed between the weave. Spray painting is much easier and faster. This means that you need to prepare the area and protect surrounding objects from overspray before you get started.
Choose a well-ventilated area for your project. Cover the ground with a drop cloth, newspaper or cardboard. Then, create an overspray shelter by hanging a drop cloth or creating a cardboard barrier around your project area.
To help ensure that your coats of paint go on evenly and are not overly absorbed into the bare wood, you may want to use a deglosser or primer. If so, apply this first and follow the manufacturer's instructions.
Once you have completed these steps, you are ready to paint.
To start painting your wicker chair, table or sofa, first turn it upside down so that you can paint the underside.
Use your paint sprayer or spray paint can to make sweeping passes holding your can or sprayer about 10 inches away from the surface. This helps to ensure light coats with even coverage and helps to avoid drips. Allow the underside to dry before carefully turning your furniture piece right side up to repeat this process for the top surface. You will want to apply two to three coats to the underside and top side, but you need to allow the paint to dry completely between coats. Some manufacturers' instructions will call for a few minutes or a few hours between coats, but many people prefer to wait a day between coats to make sure all of the nooks and crannies are completely dry.
Wait at least two days to use your furniture to make sure it has dried thoroughly.

How to Weatherproof Wicker Furniture
The best way to protect your wicker garden furniture from the elements is to store it inside during wet weather. The second-best way is to use well-fitting furniture covers whenever your furniture is not in use.
You can also choose outdoor paint that will help protect it or follow up your paint with a couple of coats of marine varnish or outdoor furniture sealer. Follow the manufacturer's instructions and be sure to let the pieces dry completely between coats and before use.
If you prefer the look of unpainted wicker furniture, you can skip the paint and just use two to three coats of marine varnish or outdoor furniture sealer to provide protection from the elements.
Alternatively, you can apply tung oil or boiled linseed oil to unpainted wicker furniture to help preserve its look. This will not protect it from major rain events or spraying it with a pressure washer or a garden hose, but it will make it more water resistant than it would be if left untreated.
To treat wicker furniture with tung oil or linseed oil, first clean the furniture and set up a work area, as mentioned above. Turn your pieces over to do the undersides first. You can use a paint brush or soft cloth to apply even coats to the furniture following the manufacturer's instructions. Turn your furniture over and repeat this process for the top side. If you are treating your furniture with oil, rather than paint, varnish or sealer, you will need to treat it more often. About once a year should keep your wicker furniture water resistant and looking good.